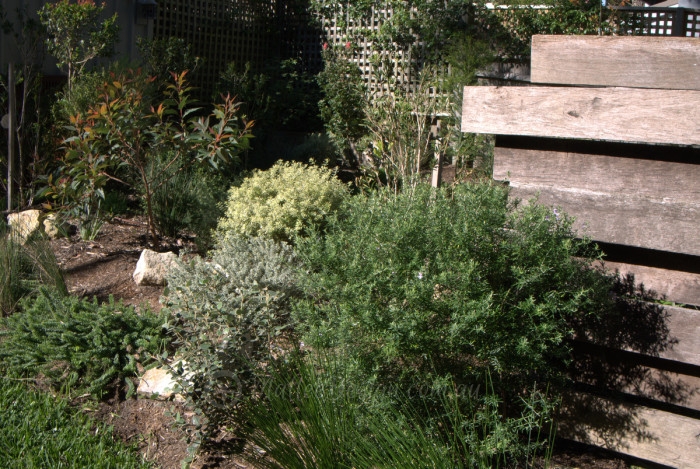 Portfolio: North Bondi Garden Design
This is a very young garden, as it was planted out only 10 months ago, I think the establishment of the garden is amazing. This is a coastal garden, basically second line coastal, with strong salt laden winds and a very very sandy soil. The clients wanted a native 'cottage' style garden with plenty of year round colour and PRIVACY.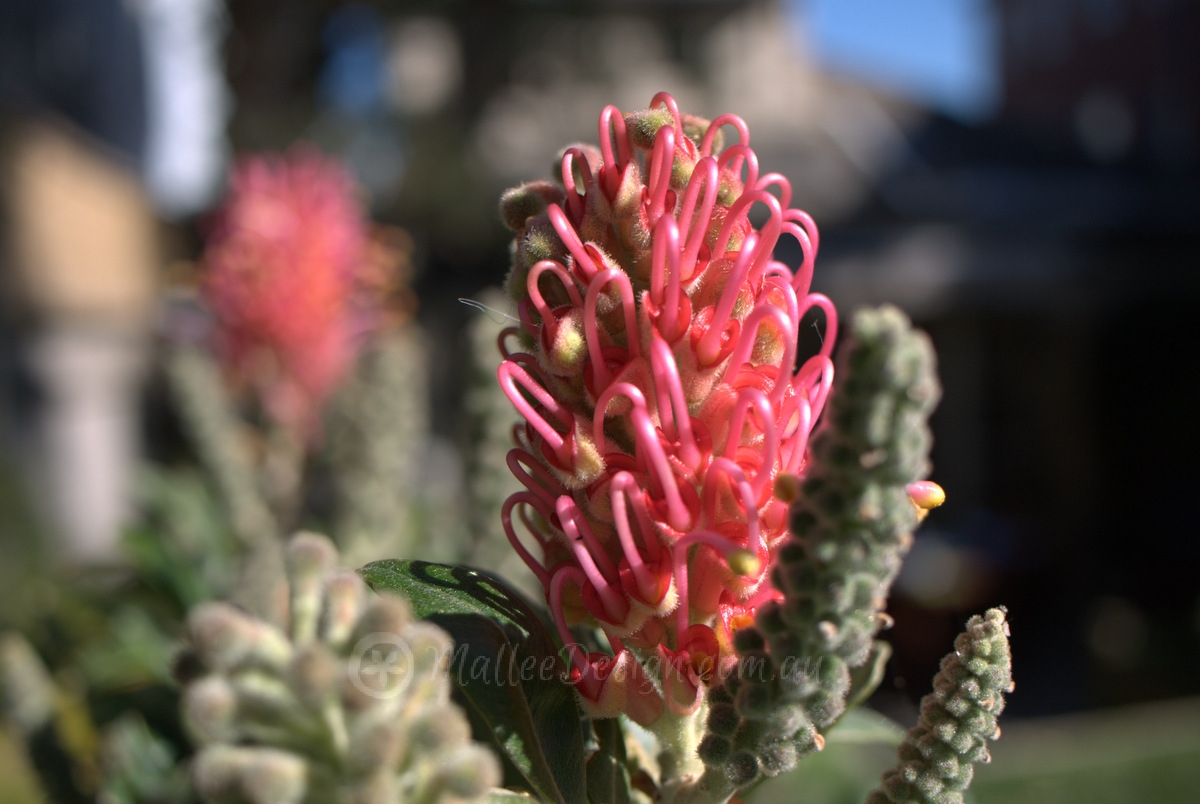 There are two sections to the garden, the house is a semi and the brief was to combine the garden into a whole but still retain a feel of two private spaces. The fence between was pulled down opening, the whole space up to more sunlight. The image below is a view from the owner's residence.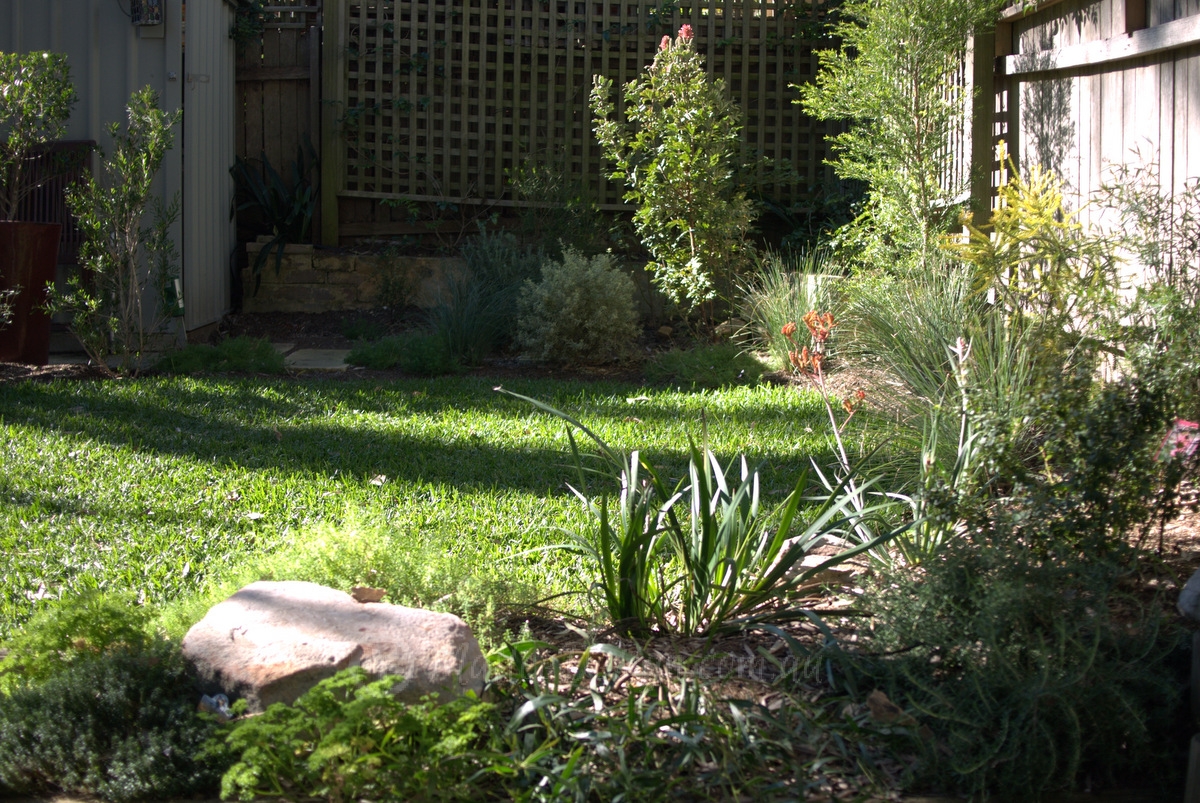 There is a central garden bed diving the two lawn circles, which provides a soft un-obstusive screen with a feature tree in the centre. Eucalyptus 'Summer Red'.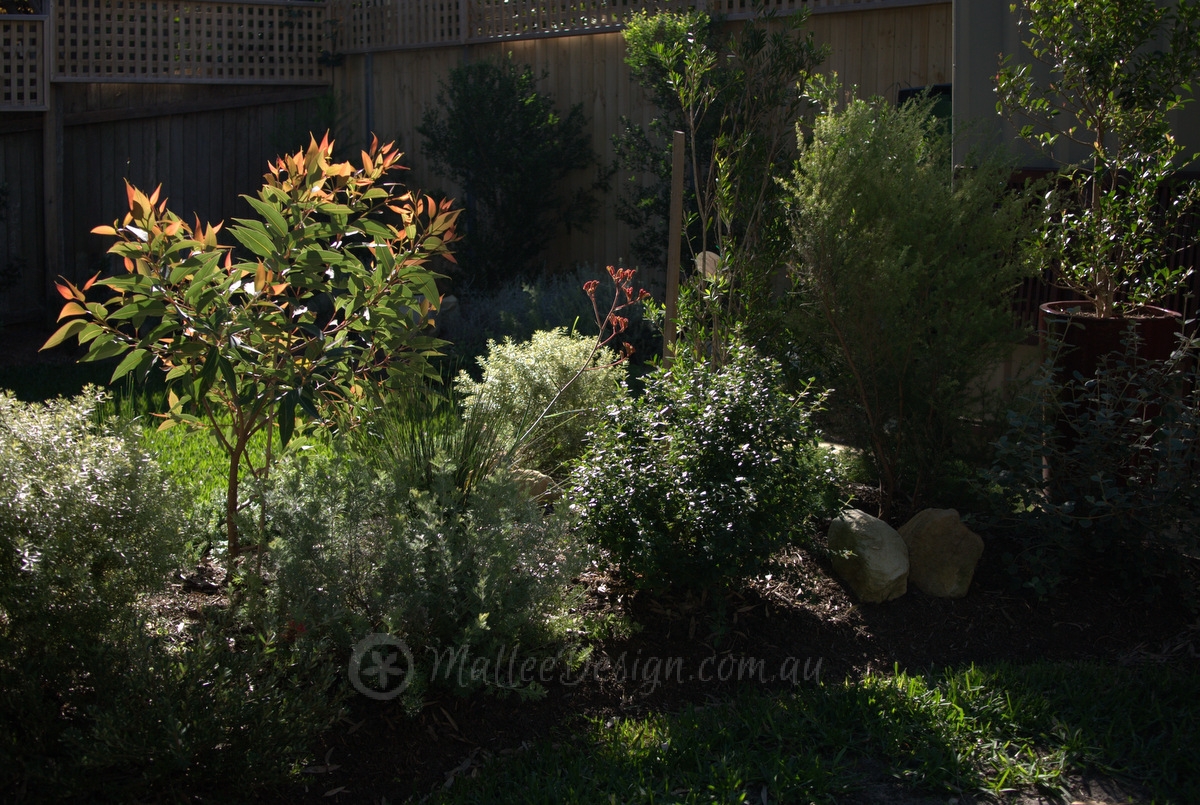 The garden not only has the testing location of being built on a sand dune but it is also quite shady in parts. The screening shrubs will grow up quickly to cover the lattice. The image below is of the second second half of the garden. You can see the dividing feature bed in the sun on the right.
I am really pleased with the growth rate of all these plants, they are thriving under some quite difficult conditions, I can't wait to go back and see how it looks in another year!