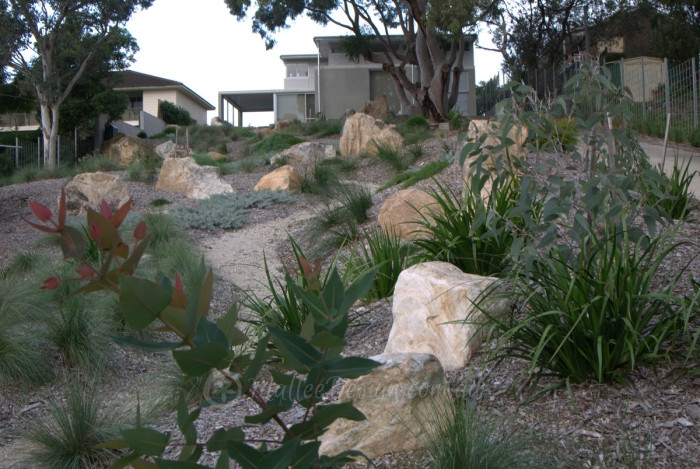 Portfolio: Bundeena Re-visited
We really, really love our garden and are so happy to spend time in it…
When I walked up to the front gate of this garden last week I must admit I was quite moved, moved by how settled the plants looked, moved by the quick growth and the way the garden is beginning to guide the eye up towards the house. OK, I admit I was proud, a little for myself but mainly for my clients.What a wonderful effort they have put in, in just 6 months to get a garden of this size established in one go and also when they are not living in the house full time. True green thumbs!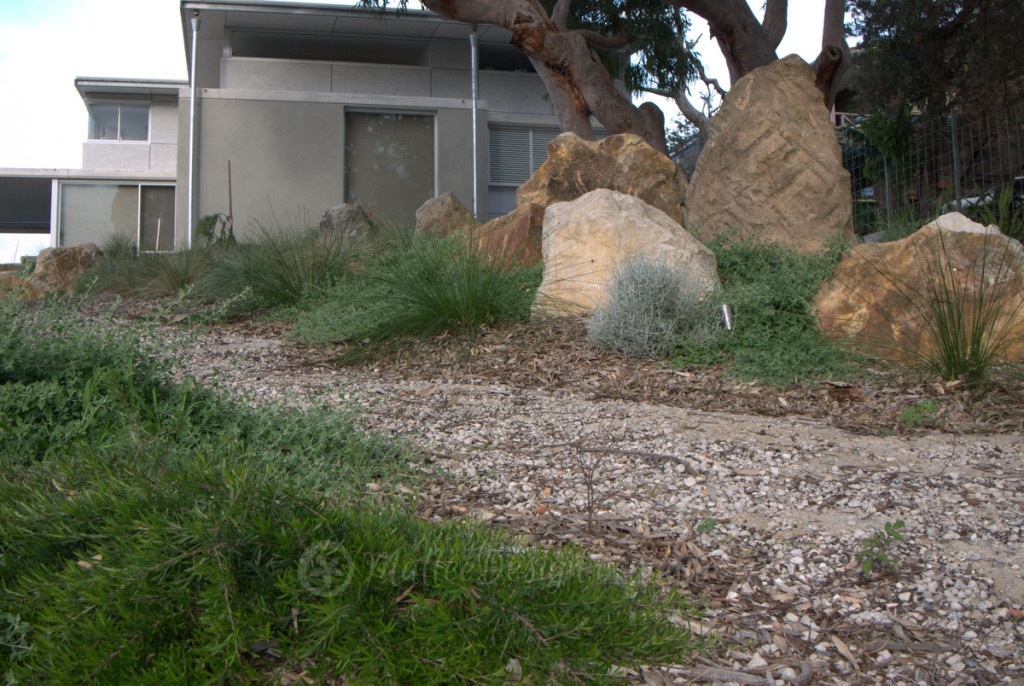 And proud of some of the plants, for getting their roots in and putting on such a large amount of new growth over a fairly rough summer. Some of the heroes of this garden have been, Grevillea obtusifolia and Rhagodia spinescens as you can see above.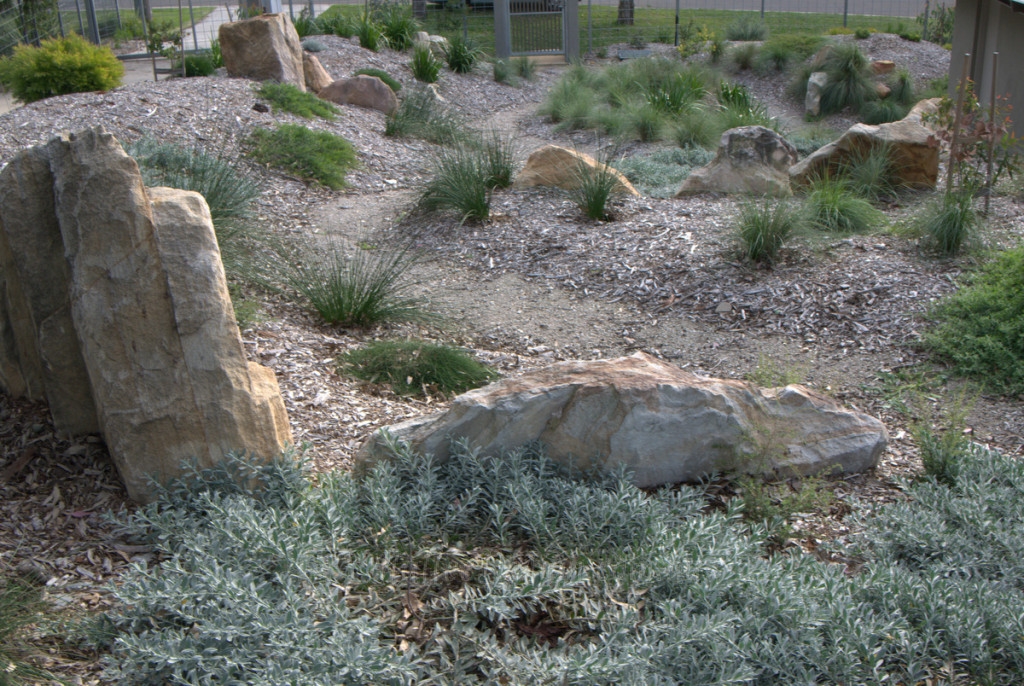 Plus the Eremophila 'Kalbarri Carpet' which was only 20cm wide on planting back in October and now are almost 1.5 metres wide and flowering their heads off, you can see them in the foreground of the image above.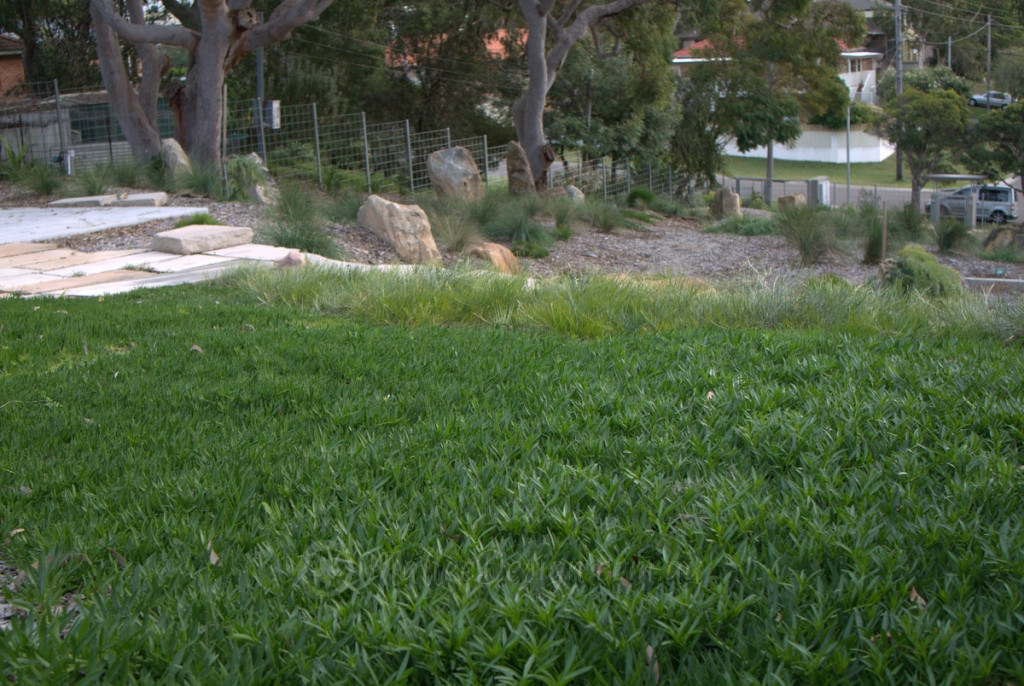 There is a Japanese Zen style garden on the top of the slope set in a semi courtyard area, see  http://malleedesign.com.au/portfolio-bundeena-garden-design/ for more images and it was planted out with Myoporum parvifolium to create a clean green expanse, also growing fast and thick!
One of the plants that I am really excited about at the moment is looking fantastic in this garden and shaping up to all expectations. It is Casuarina glauca 'Greenwave', above you can see it combined with Leucophyta brownii, they have a similar growth habit at this stage.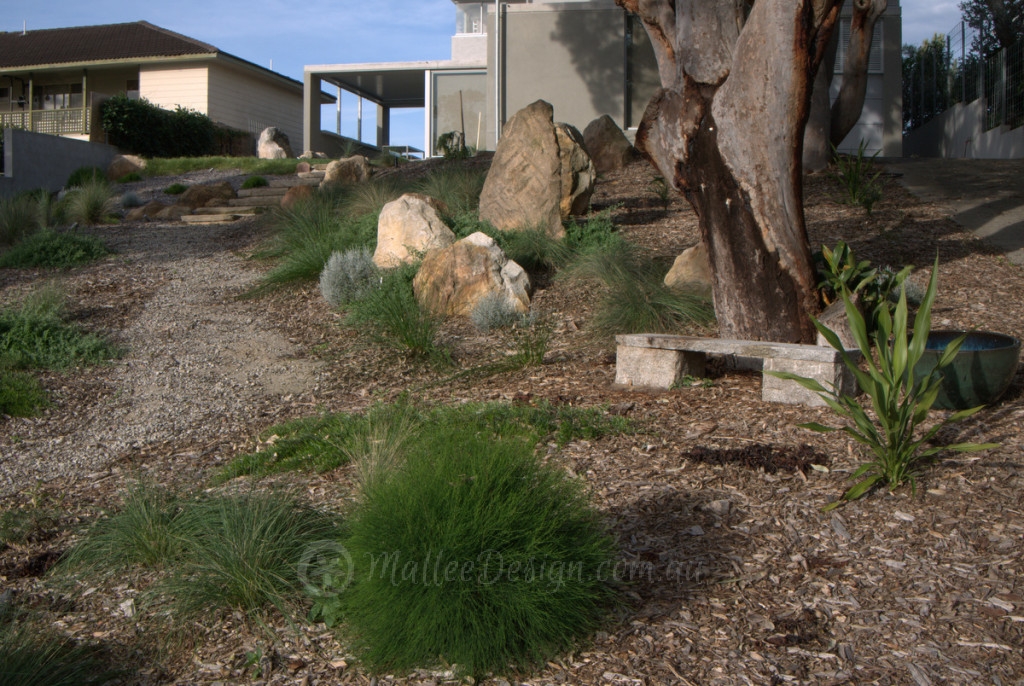 And here you can see the Casuarina glauca 'Greenwave's ball like shape, which is natural and not achieved by pruning, it should retain this shape through to its maximum size of 2metres high.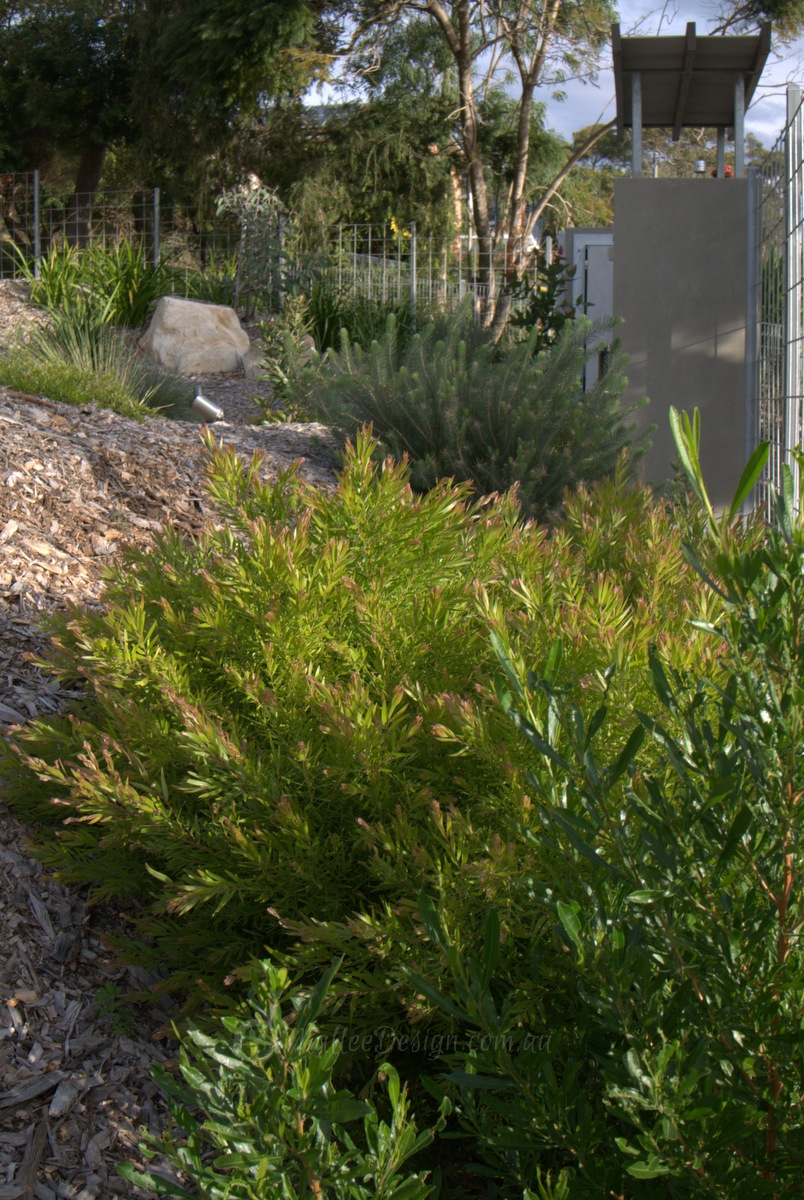 At the front of the garden there is a mixed planting of Dodonaea 'Mr Green Screen', Acacia fimbriata Dwarf and Calothamnus quadrifidus Grey Leaf, loosely planted as screening from the street.
In the image below are the steps leading up to the Japanese Zen garden with Grass Trees, a line of Grevillea 'Cooroora Cascade' has been planted to spill down the slope. And of course the Poa labillardieri are filling out quickly and we hope to introduce one or two more species of grasses to the mix in the next stage. Can't wait for my next visit to this garden to see how it is taking shape, I really do love my job!