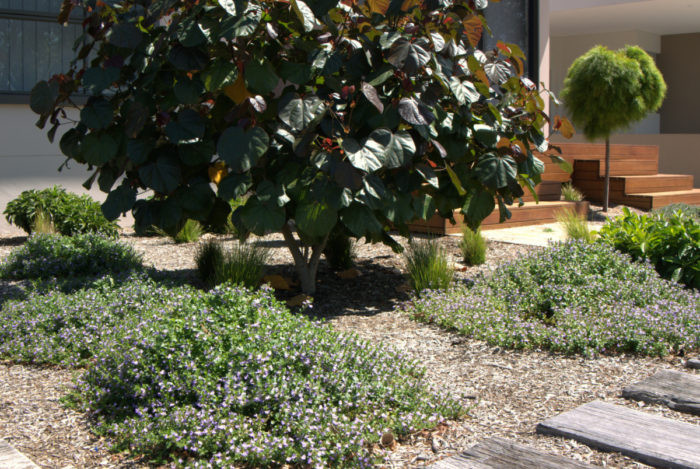 Portfolio: Kogarah Garden Design
This garden was planted just over 12 months ago and has thrived in a very tough dry year, establishing quickly under harsh conditions. The soil in Kogarah is sand, dry and depleted, two metres under the sand is the saline water table, challenging to say the least.
Add to the mix coastal winds and loads of hard surfaces and the reflective heat…the plants in this garden needed to be hardy.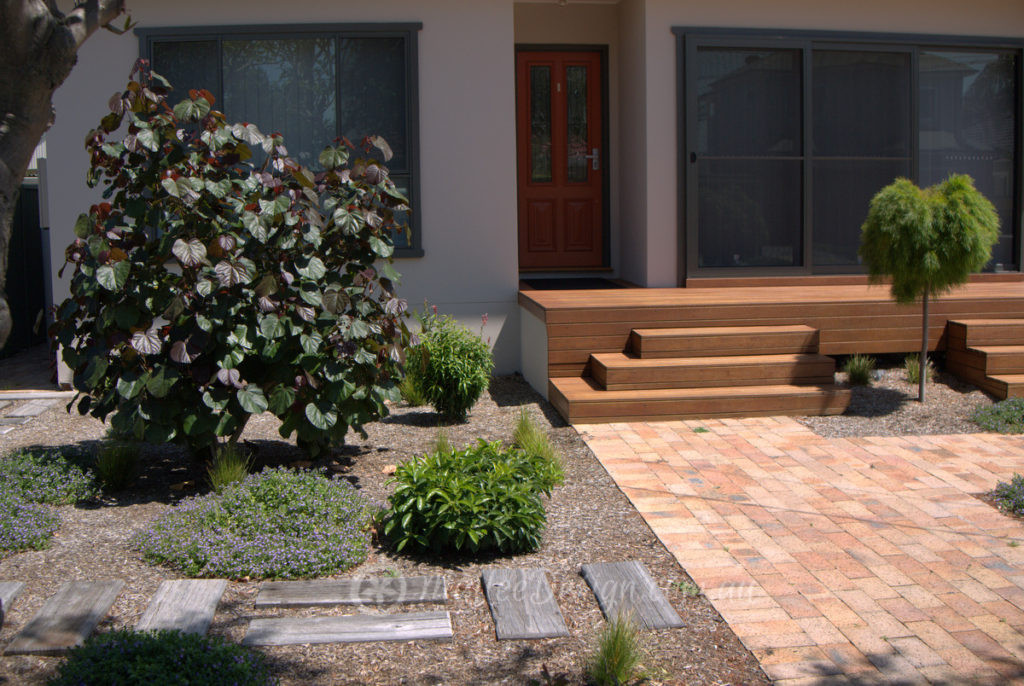 The clients wanted a garden with a tropical feel, lots of large foliage and glossy leaves, they also wanted low maintenance 😉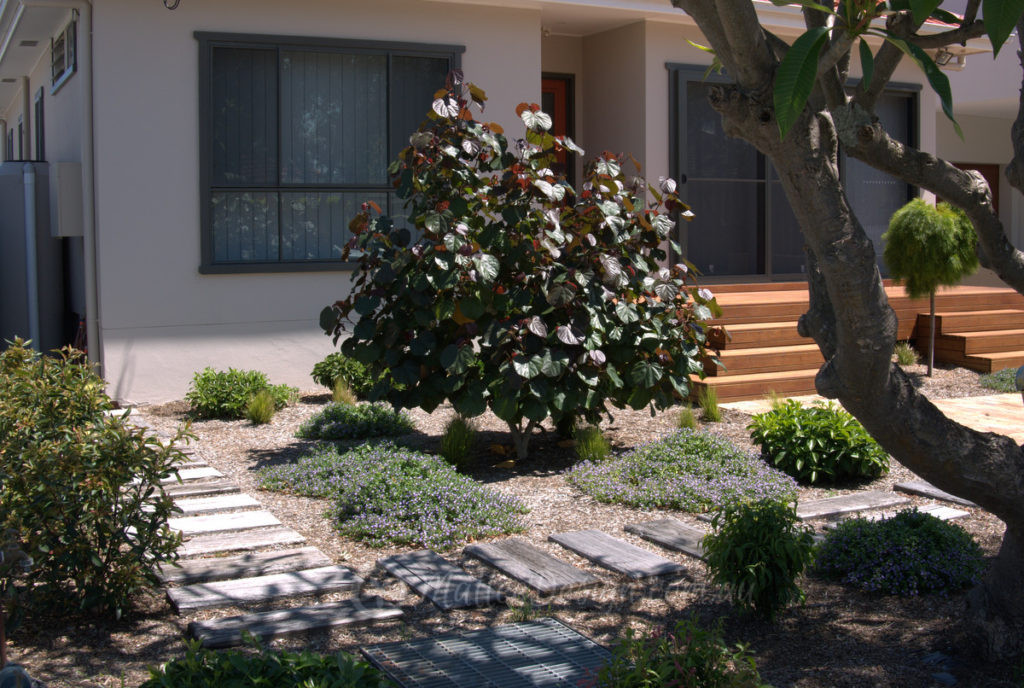 Given these conditions I am very proud of the plants that have survived here. In the image above you can see the feature tree is a Hibiscus tiliaceus Rubra, this is surrounded by Hymenosporum 'Luscious',Lomandra 'Lime Spike' and Scaveola 'Mauve Clusters'. In the background on the right you can see a very happy Acacia 'Limelight' Grafted Standard in front of the deck. On the left is a low hedge of Tristaniopsis 'Burgundy Blush' which is a wonderfully tough waterwise plant with a naturally mounding dense habit.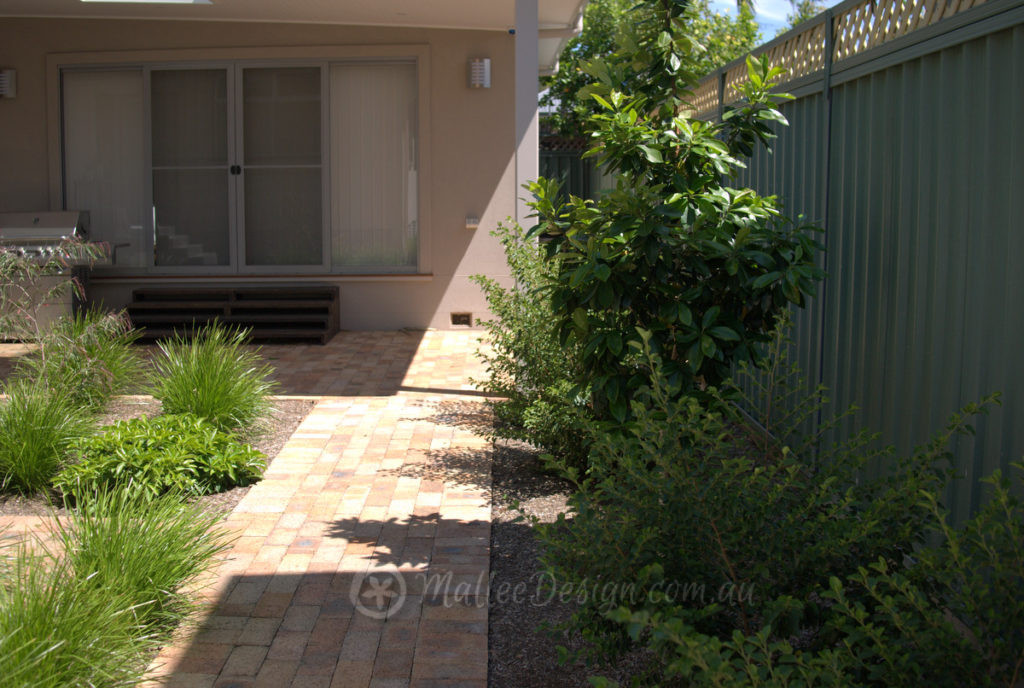 The rear garden is a tiny courtyard surrounded by built surfaces, I have used Tristaniopsis 'Luscious' as a feature screening tree and on either side as fence screening Hibiscus insularis.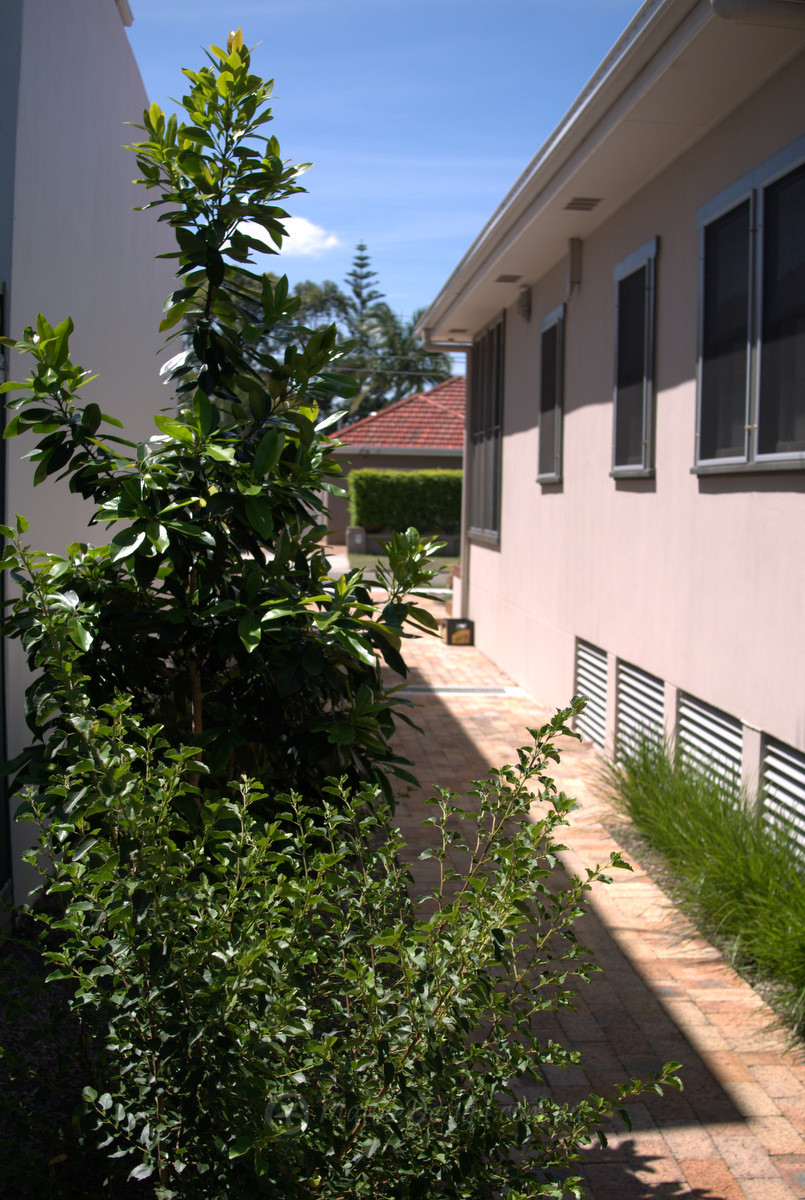 Most of the garden is in full sun and rarely watered, all of the plants selected also need very little pruning to maintain a compact and appealing habit. Love these plants!