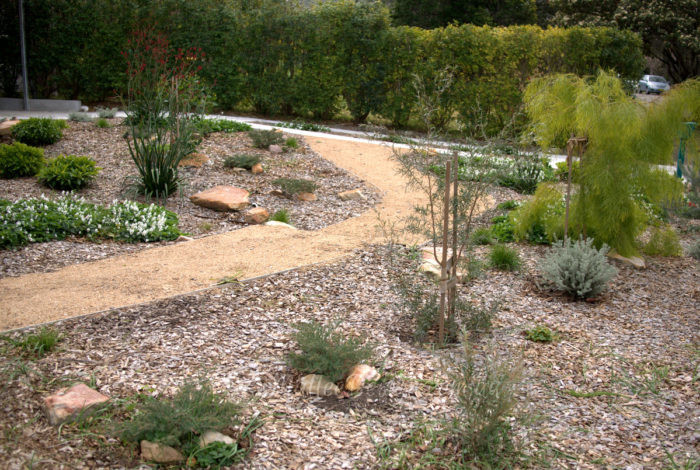 Portfolio: Gladesville Front Garden Design
This sweet front garden was built earlier this year after a quite extensive house renovation in Gladesville, it is somewhat of a "treat" for the client and the house to have a fresh start after a year of messing building work. I have been looking for the before photos on my hard drive for half an hour but with no luck 😉 as the contrast is quite stark. The plants have grown extremely fast in the last 5 months, especially considering it has been an exceptionally dry and windy Winter.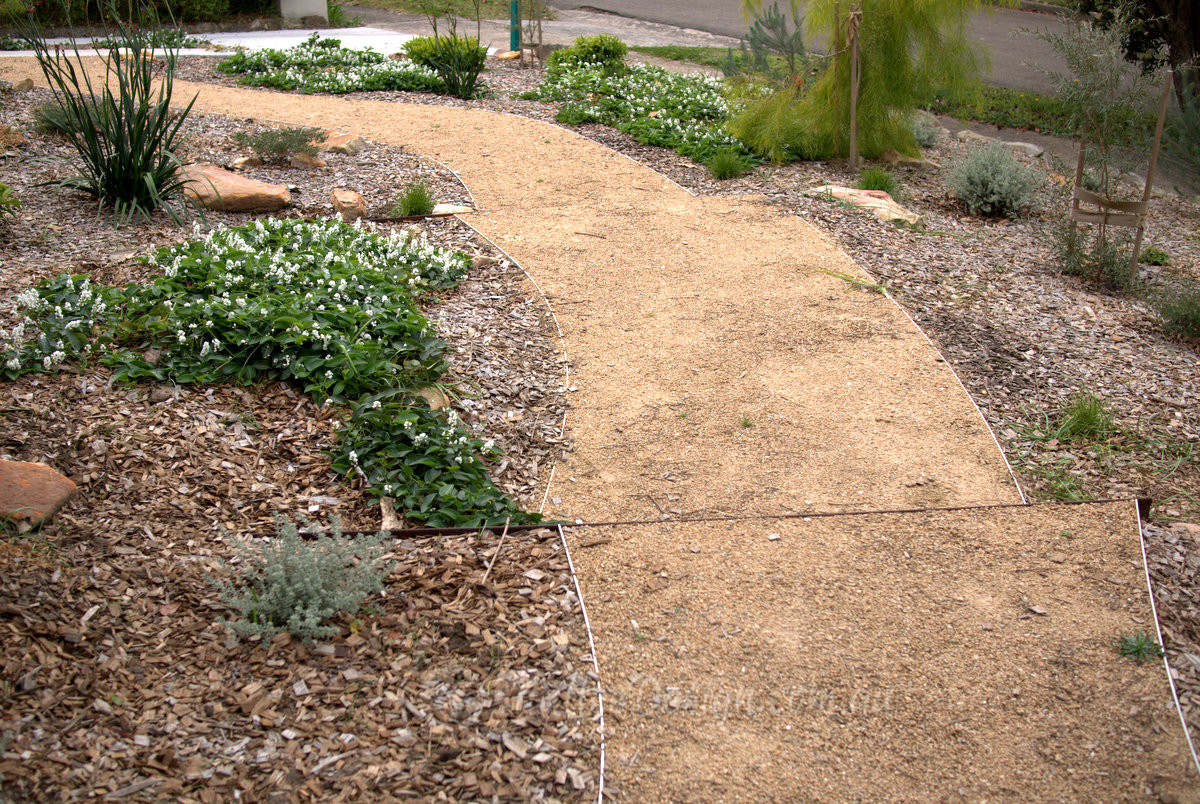 The garden works around a stepped Deco Gold Decomposed granite pathway, which is generous in size and scale. Sandstone rock which was uncovered from the site has been placed to help the gently sloped garden beds. The planting palette is full of lots of cascading ground covers and foliage contrast  creating a very modern native garden style, there has been plenty of comments from neighbours and passers by already 😉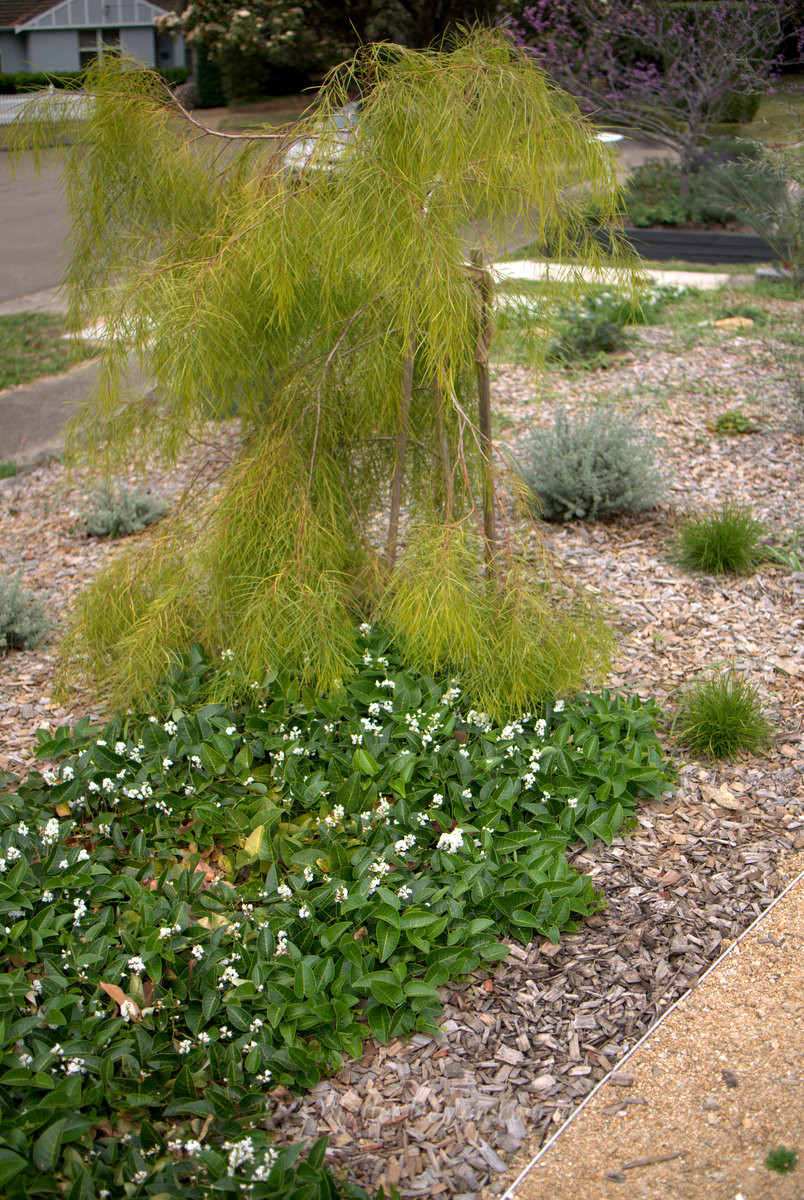 Several large screening shrubs and small feature trees will grow up to provide privacy to the house from the street, above you can see an Acacia 'Lime Magic' already well on its way.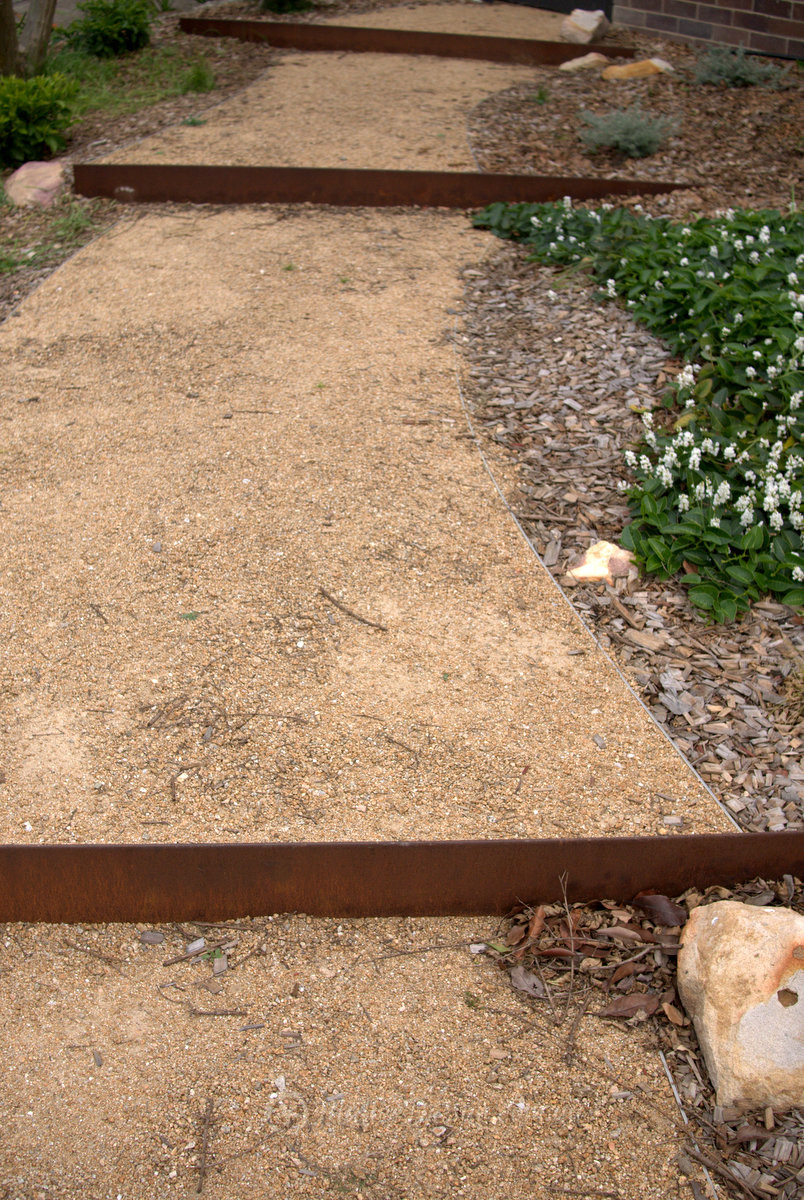 The step risers are Corten Steel and the garden edge steel, allowing for the gentle curves to be carried through the front garden.
Given the speedy growth of the Hardebergia 'Flat White' and Anigozanthos 'Big Red' I can't wait to see how tis garden fills out in another 6 months, stay tuned 😉