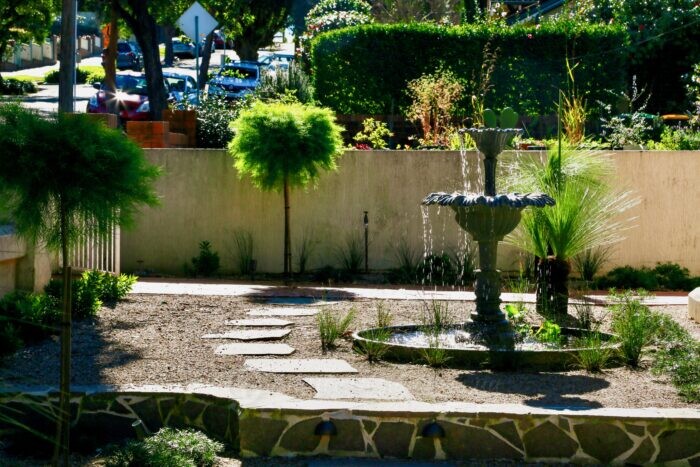 Portfolio: Haberfield Landscape Design
The brief for this front garden in Sydney's inner west was to create a modern native garden which is sympathetic to the era of the house and show cases an Art Deco water feature passed down through the family.
The front garden now addresses and interacts with the street and also provides a sense of arrival for the residents when coming home either on foot or by parking in the existing onsite car space.
The front of the house is partly overshadowed by an enormous street fig tree, this tree also sucks a lot of available moisture from the soil.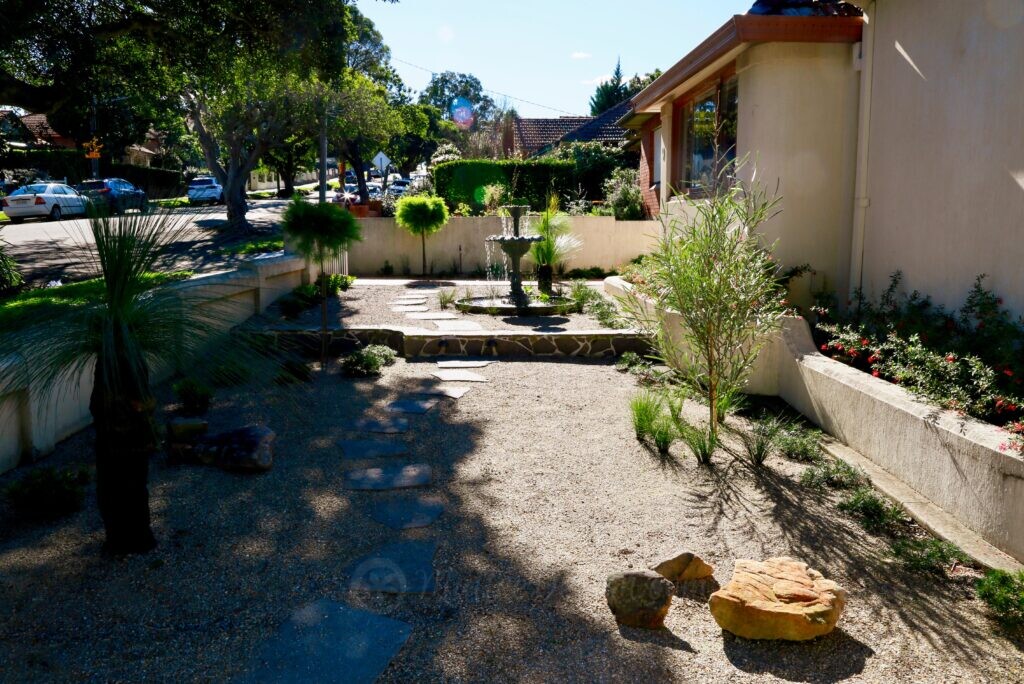 Haberfield is an area of Sydney with strong Italian heritage and many of the houses and gardens reflect the culture with a Mediterranean style. The front lawn was removed and replaced with crushed decomposed granite 'Deco Gold' with a pathway of Porphyry stone to tie in as closely with the granite tiles of the exisitng car parking space.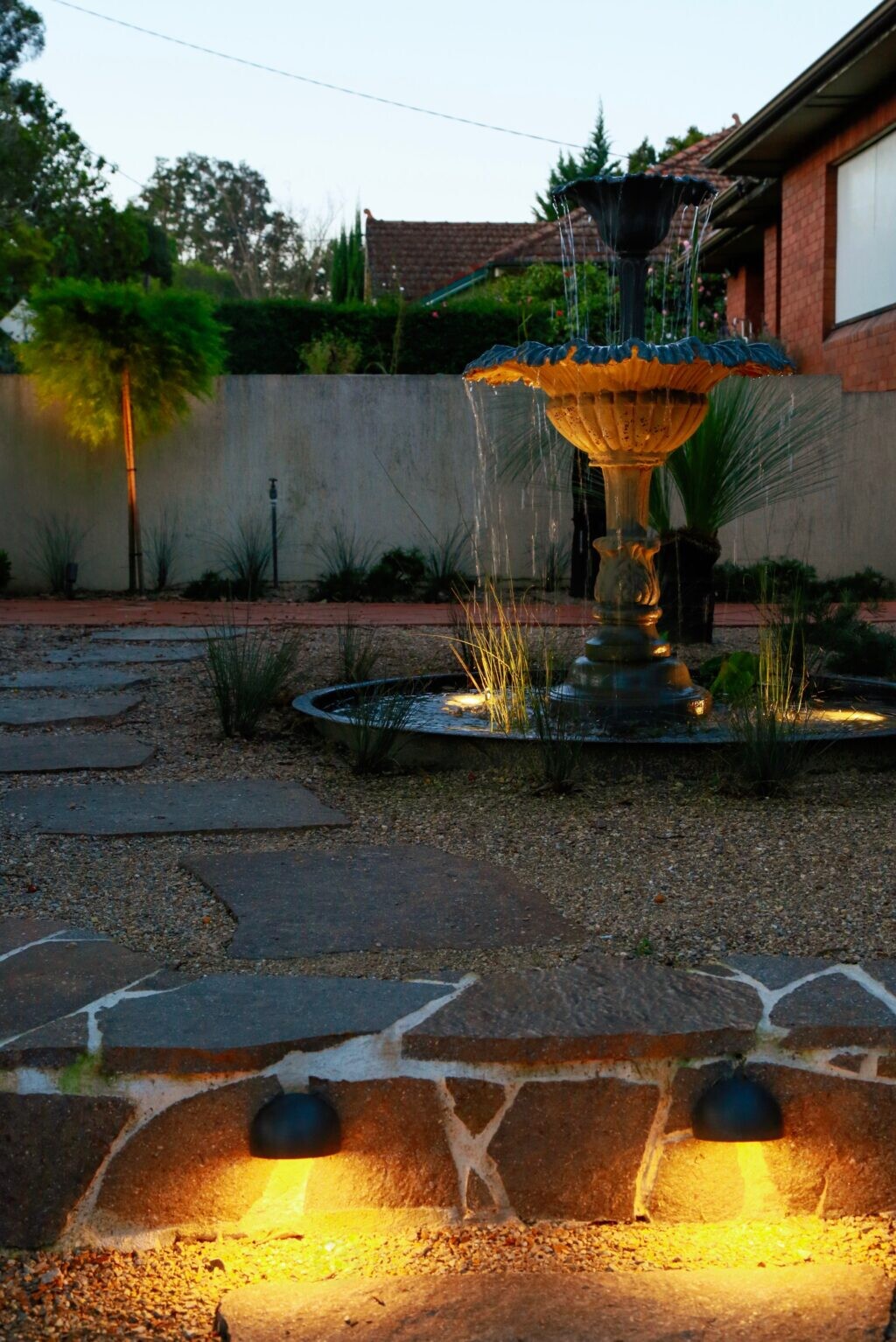 The stone stepper pathway leads through the front garden around the water fountain and to the existing terracotta tile entrance pathway. Low border planting gives the garden structure and a slightly formal style which ties in with Acacia 'Limelight' Standards.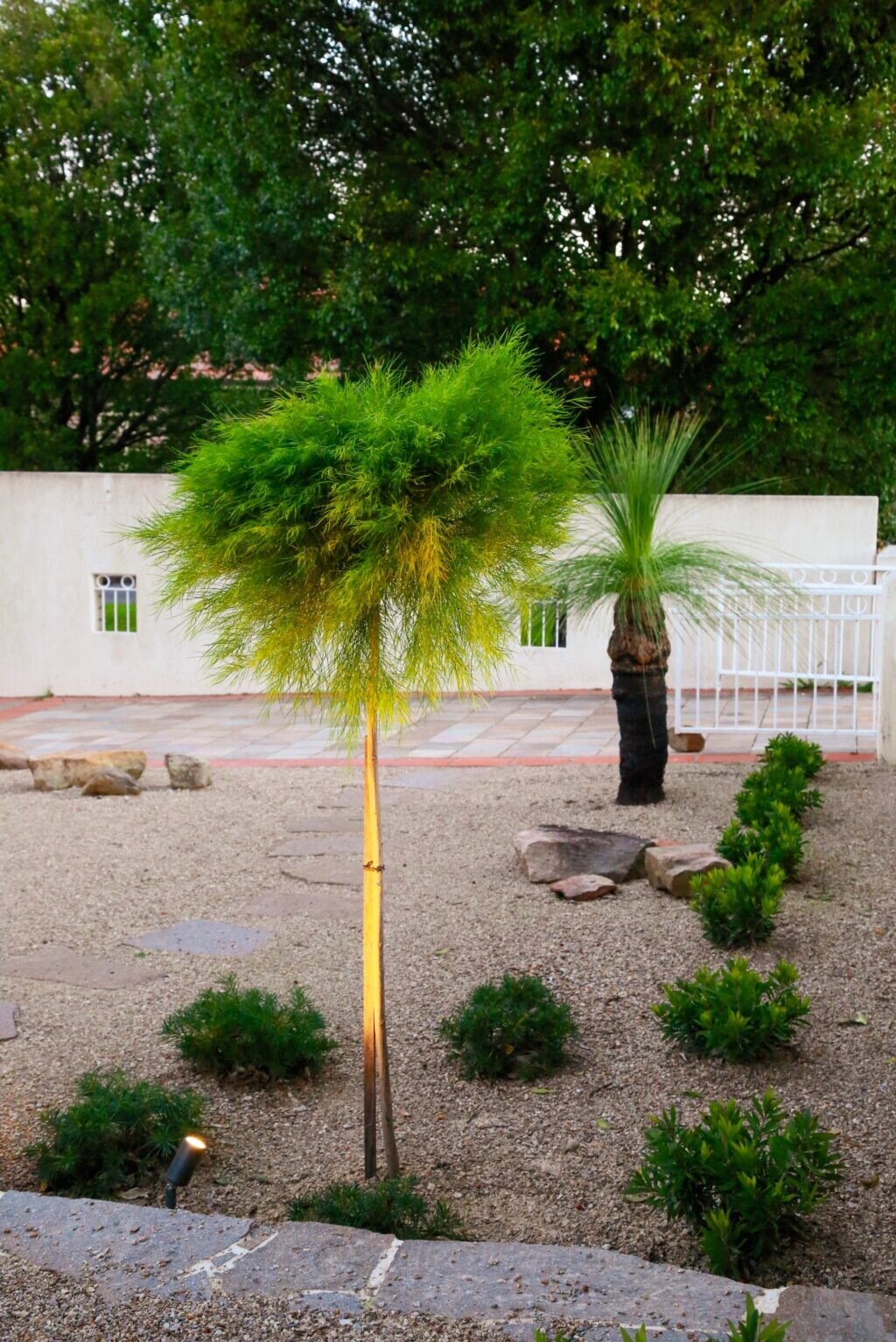 I used Melaleuca 'Mini Quini' as a low hedge against the street facing wall and Banksia 'Coastal Cushions' against the house and around the Acacia Standards.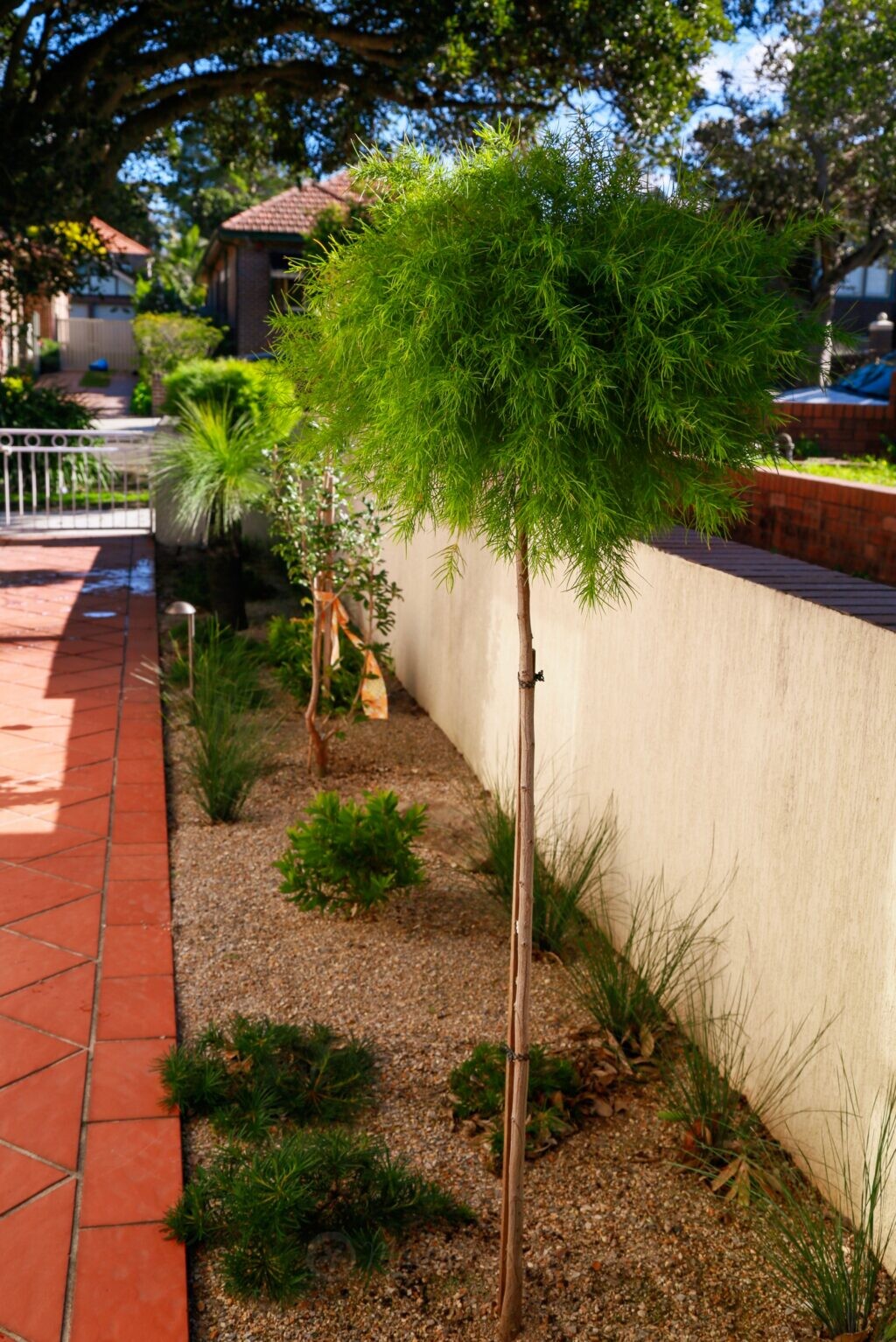 Along the entrance pathway screening and height are provided by more Acacia standards, Grevillea candelabra Grafted and Xanthorrhoea johnsonii with border plantings of Banksia 'Coastal Cushions', Lomandra 'Mist' and Melaleuca 'Mini Quini'. Next year I really must get to this garden to take photos whilst the Banksias are in flower as there are some 30 odd in this front garden!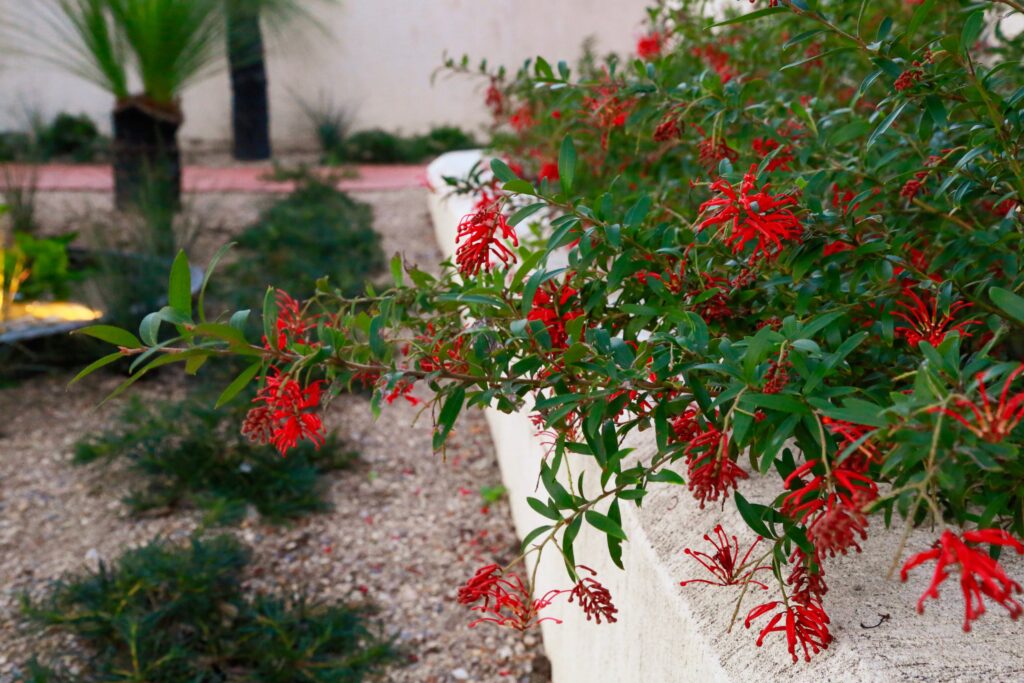 A raised garden bed built into the house is home to Grevillea 'Cherry Cluster' which provides plenty of year round flowers for the birds, this can also be clipped to create a more formal border later down the track.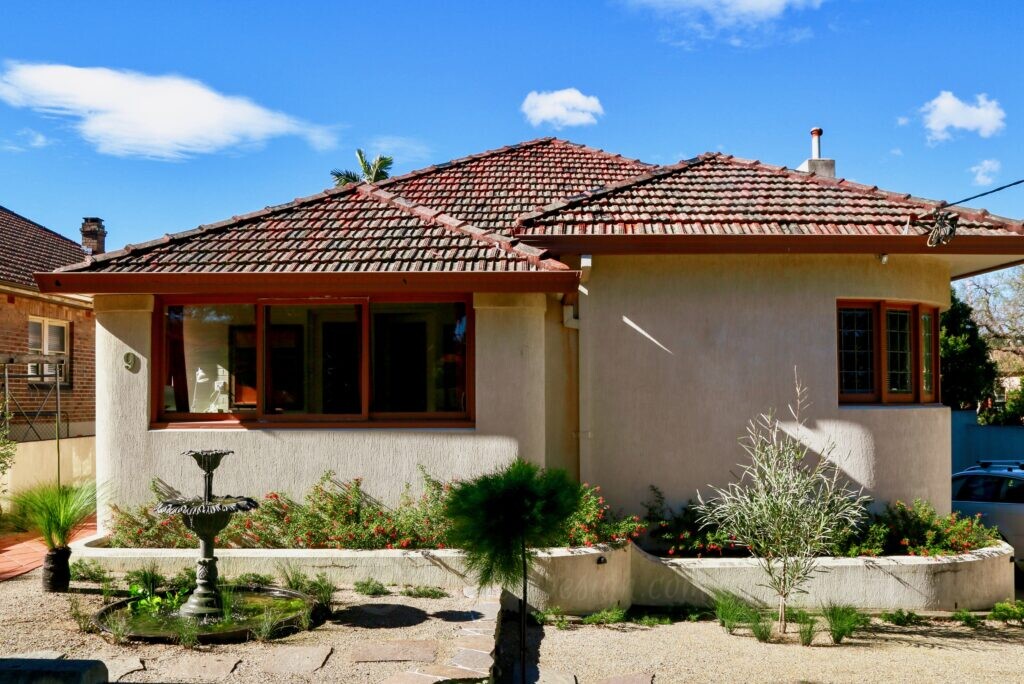 Hakea francisiana Grafted has been placed on the lower level of the garden with the blank house wall as a back drop. This showy shrub will create a contrasting feature opposite the fountain and also has the grey leaves of many front garden olive trees in the area.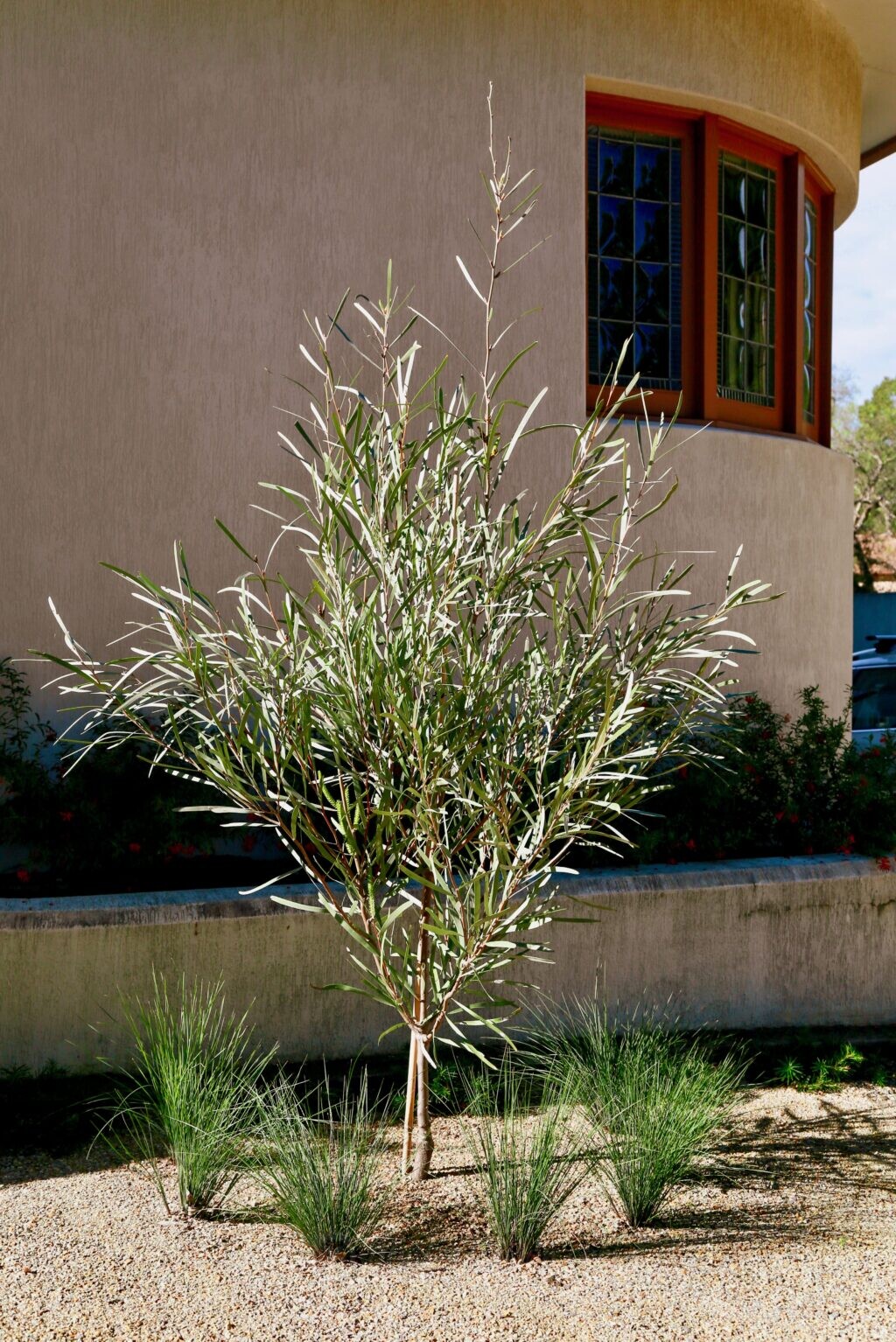 The Hakea is surrounded by Lomandra 'Mist' as is the Water feature, this Lomandra grows to around hard a metre wide with a very soft weeping habit and will soften the garden palette with the granite.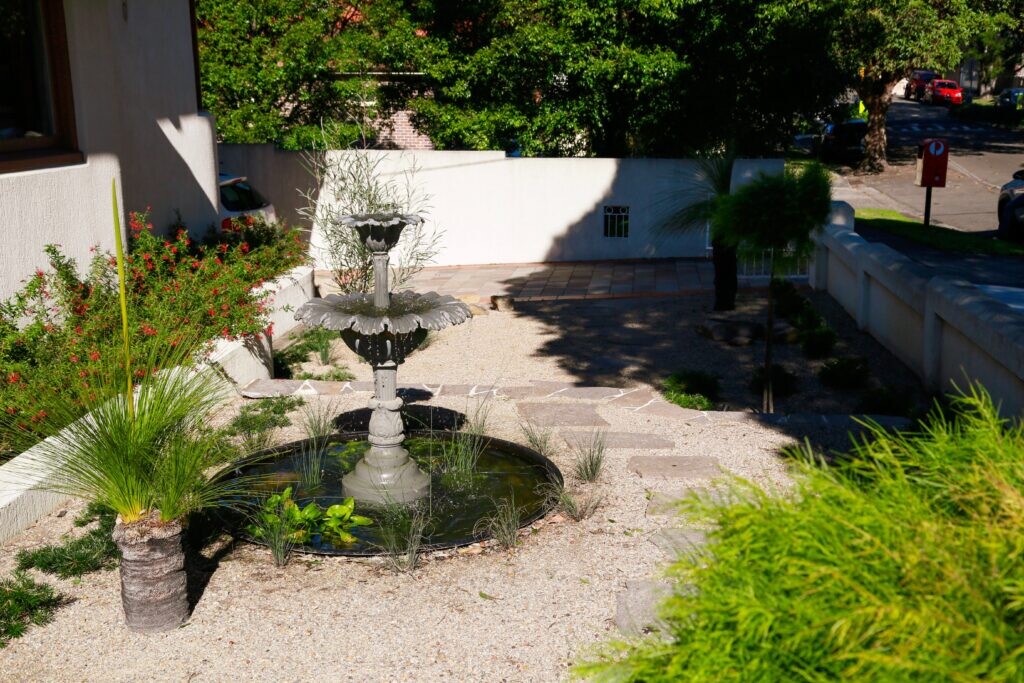 The garden was built by Ash from 'Living on the Hedge', the rear garden was designed at the same time but is quite different. Work will commence on the back in the coming months, COVID permitting ?