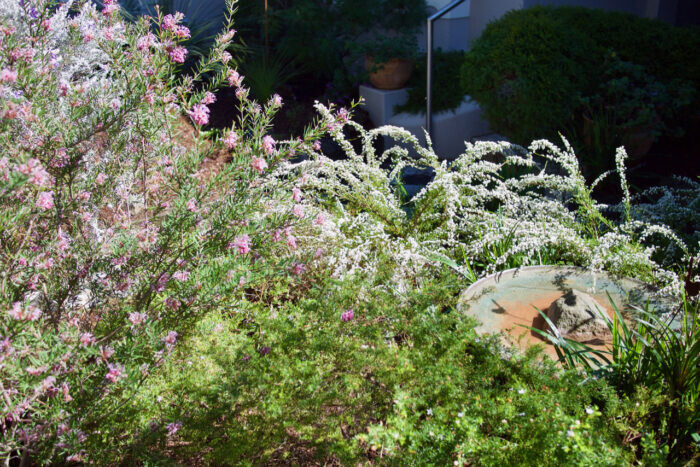 One of my 'dreams' is to walk down a suburban street and be able to admire one native front garden after another. I am always on the look out, when walking or driving, and the well-loved gardens (especially the native ones) always pop out at me. Gardens where people have made an effort and show that they are loved and appreciated, a sense of 'street address' which is welcoming and interesting, that's what I'd like to see more of…..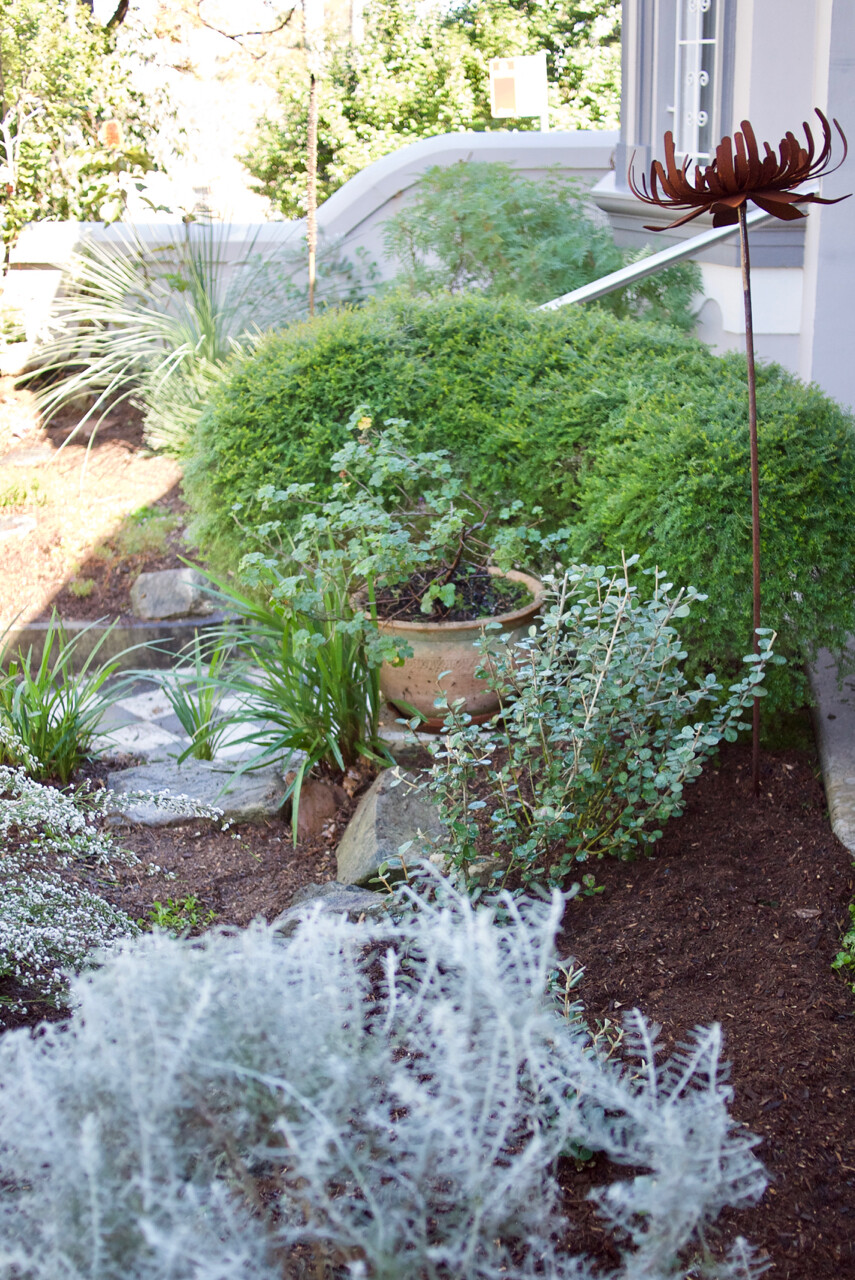 The images in this post are from three front gardens which I worked on at a consultation sketch-design stage. The first two images are taken of a small terrace garden in Glebe. It is a cottage style, wildlife garden, filled with year round colour, sculpture, bird baths and ornaments. It's a garden which people stop by and chat about whenever I am gardening there.
Another small inner city garden in Leichhardt, just down the road, I installed about 18 months ago and is beginning to really flourish. It is planted out with shade-tolerant species which will survive under the large deciduous tree.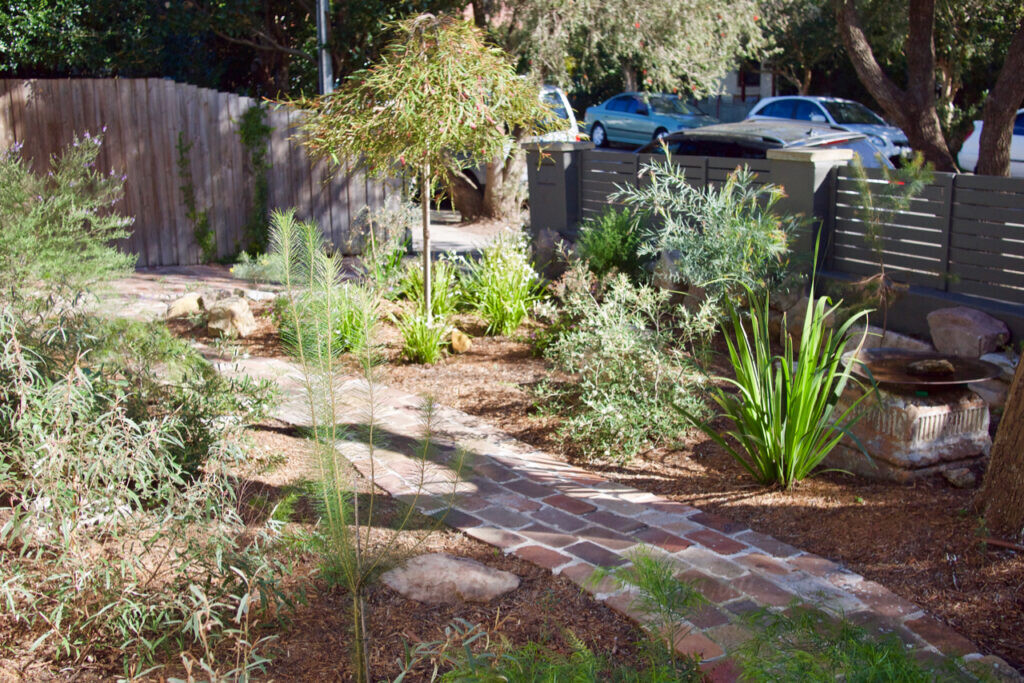 Mixed screening shrubs have been placed along the front boundary and a tall Grafted Standard Grevillea 'Fanfare' gives privacy and is a feature in front of the bedroom window. It is another garden which is complemented by regular passers by.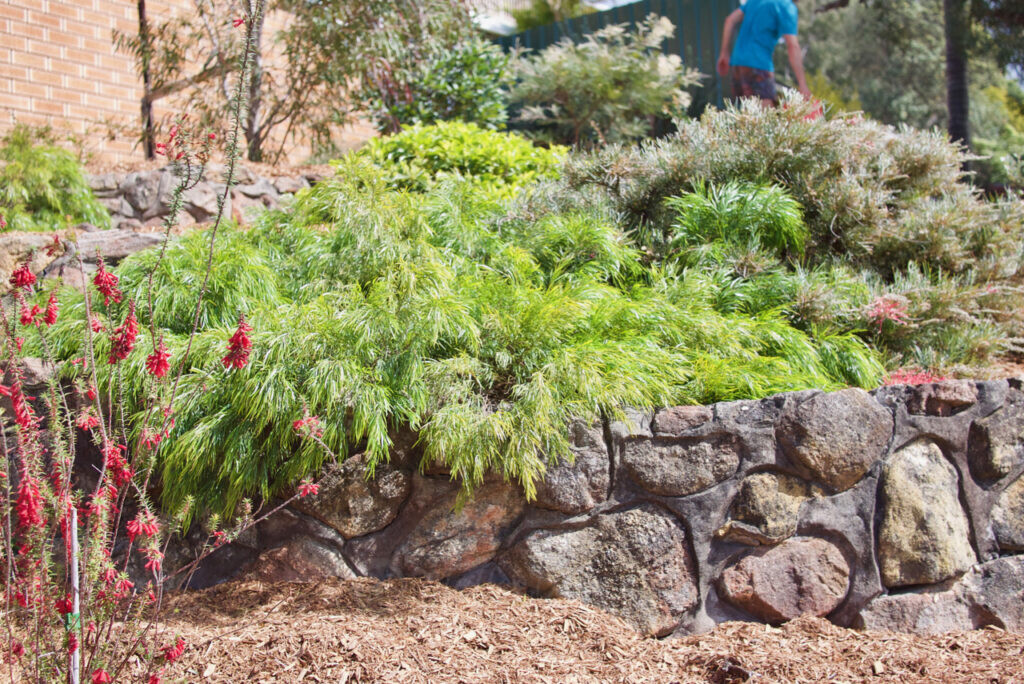 The last garden is in glorious, sunny Farmbourough Heights, it faces north and is terraced on a steep slope. The garden needed to tie in with the existing 70's brick house which towers behind. I have used lots of luscious green foliage to reduce the impact of the retaining walls and building behind.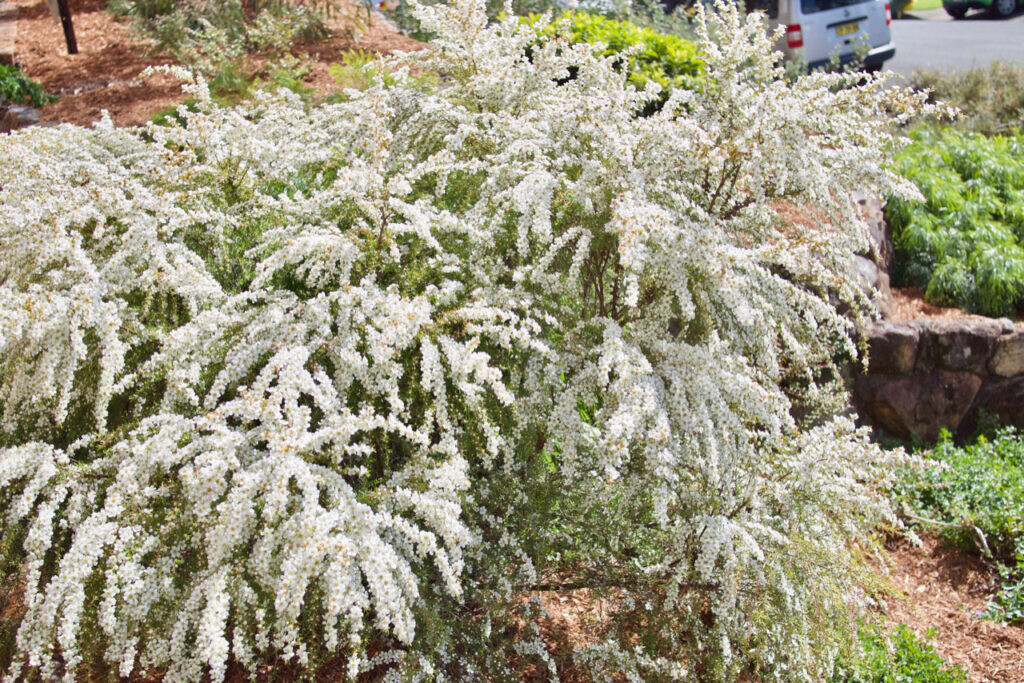 The feature plants in this garden are the Leptospermum 'Cardwell', seen in full bloom above and the various grafted Grevilleas which flower year round. The bees love this garden and as it is the only native garden in the street it makes quite an unconventional statement in the Wollongong 'burbs 😉
So why not start at the front with your garden? for the benefit of the street and other garden and plant nuts driving or walking around 🙃