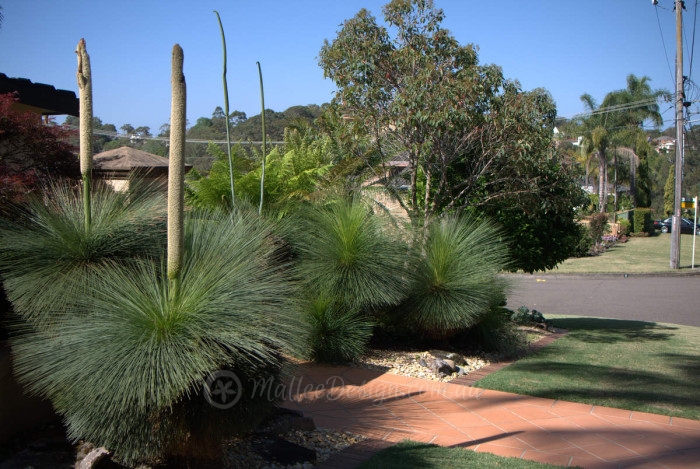 Amazing nature strip garden with real street address!
Last week I went to a garden consult and this is what I encountered across the road from my destination, as I rounded the corner I nearly had an accident checking out these spectacular Xanthorrhoea! They have been planted all around this property and as it is on a corner block make a great impact, plus they were all in flower.
The plant selection is completely appropriate for the style and era of the house, there is a sense of intrigue created with grass trees at the entrance, by framing the pathway and archway to the street they have made a statement which is both welcoming and bold. It is like the garden has been made for the public eye to enjoy and is a real head turner at the same time.
This garden also had one of the most impressive nature strip or verge gardens I have ever seen.
As the street turns off into a cul-de-sac and is fairly quiet a beautiful gravel path has been created complete with stone edging, the detailing is just beautiful and is obviously an extension of the quality of the main garden.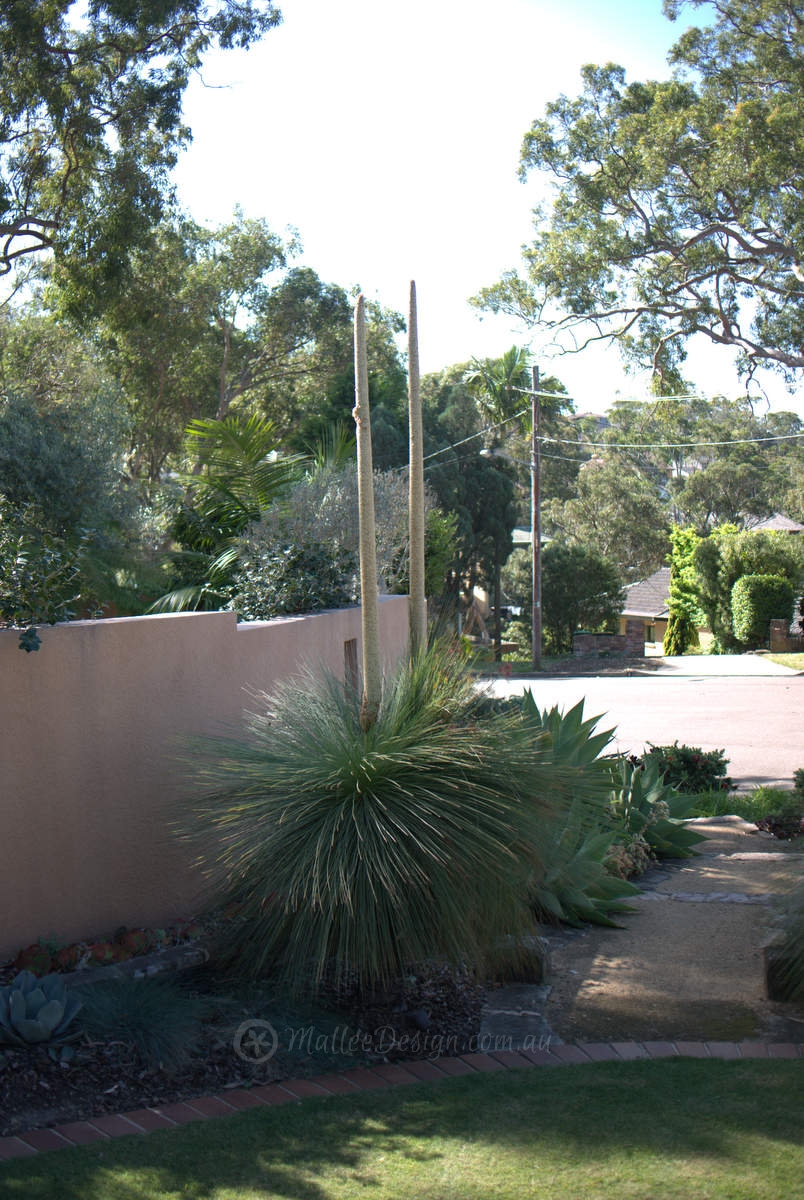 The Xanthorrhoea were the main feature plants for me but the garden was actually mixed, using exotics and native plants, there were japanese maples, agaves and olive trees just to name a few.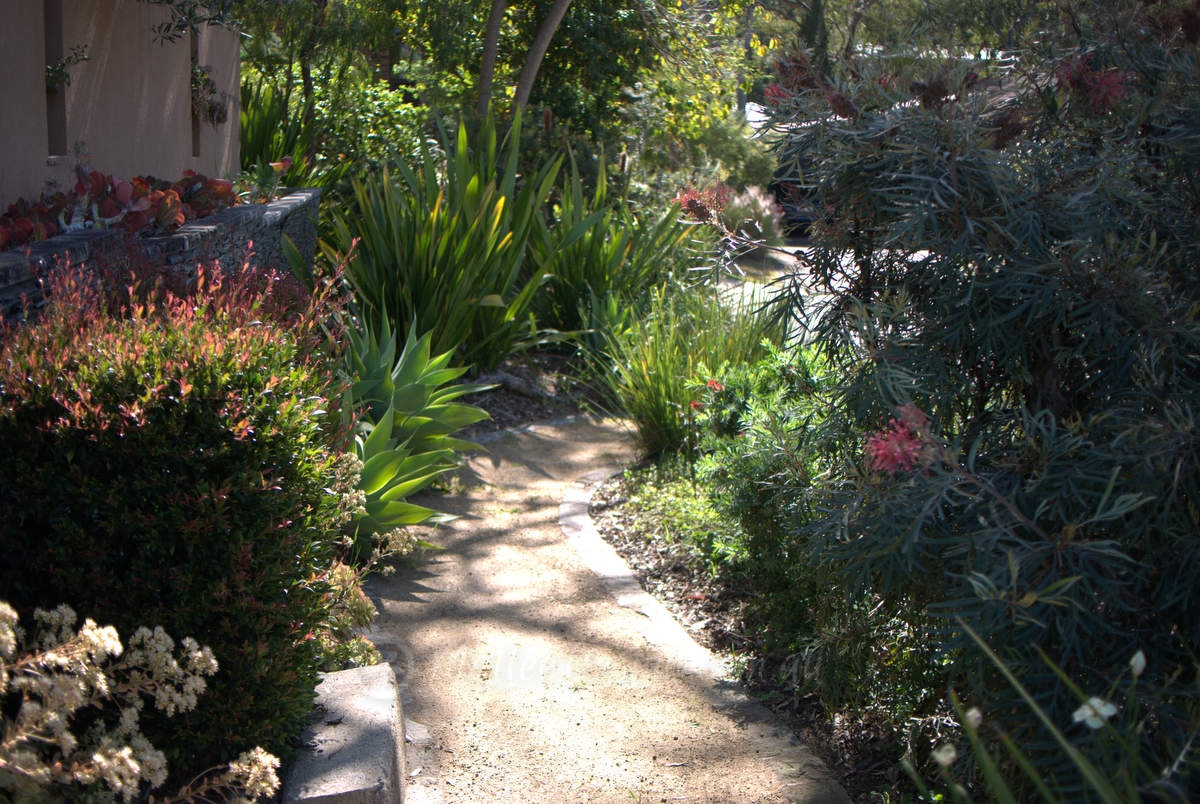 The image above is further down the nature strip garden path, edged with Syzygium 'Cherry Surprise', Grevilleas spps. and Doryanthes excelsa.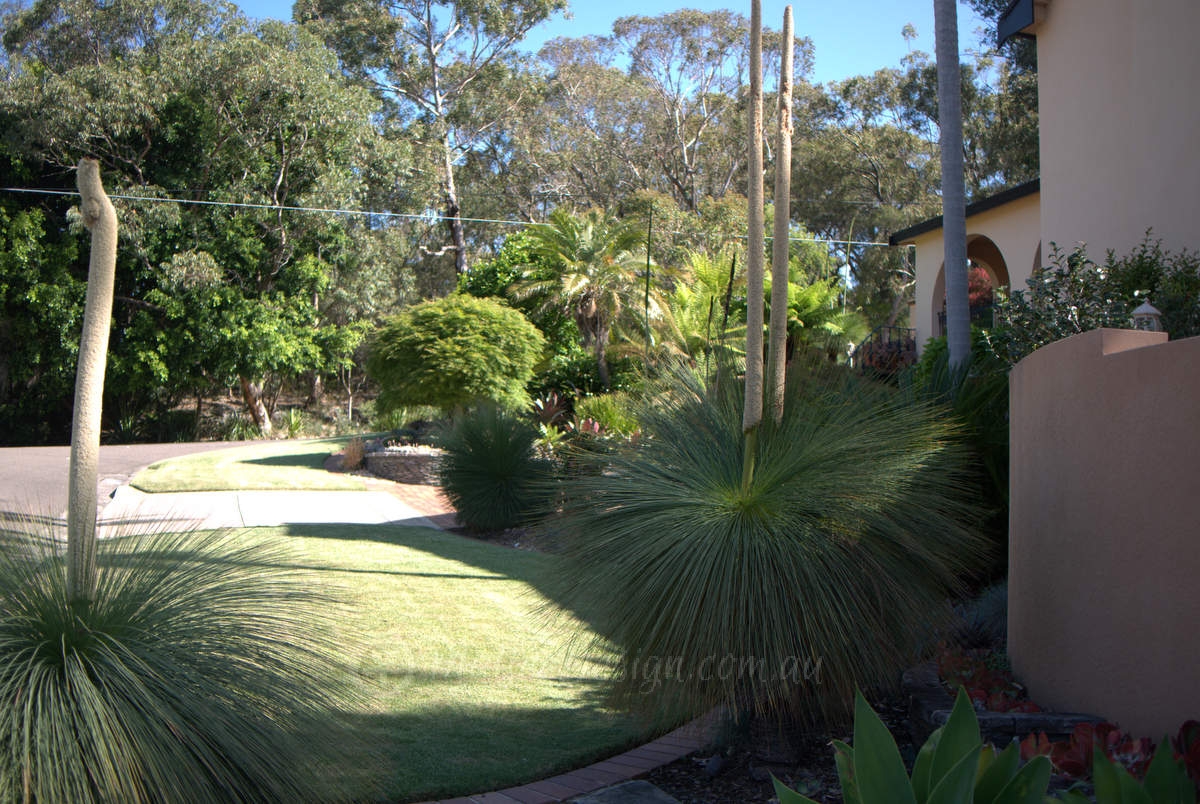 Here you can see the broad flower spikes of the Xanthorrhoea (does anyone know this species name?), they really were totally majestic.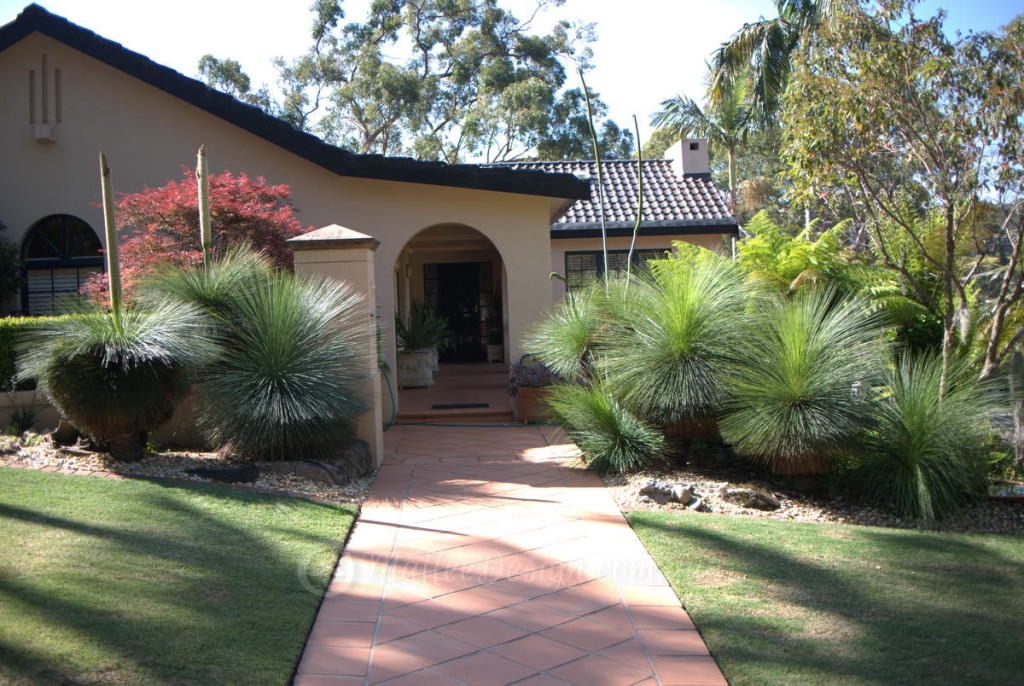 Here is a close up of one of the entrances to the house, it is difficult having a garden on a corner block, where fencing restrictions are common. However, this owner and gardner has done a wonderful job of addressing the street with a garden that really makes a statement, whilst still retaining privacy with concealed rendered walls and feature plants.