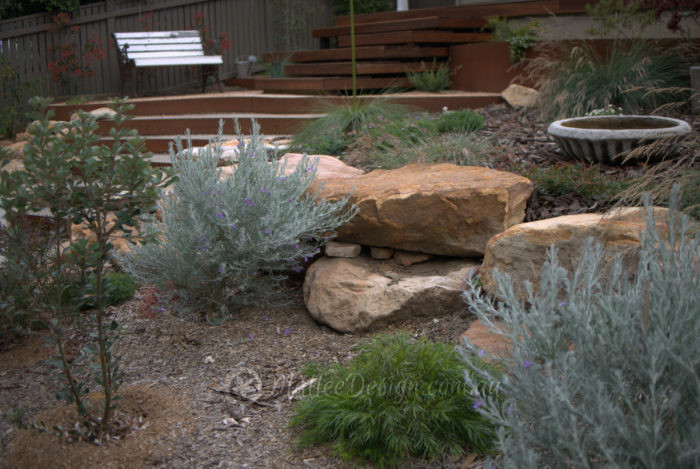 Portfolio: Garden Design West Wollongong
This front garden in West Wollongong was created to function as a place for peaceful relaxation and observation, it also needed to have careful consideration in regards to levels and access to the front gate and letterbox.
Originally the front garden was an awkward, uninteresting space filled with easy to grow green plants, that was completely un-useable, due largely to the steep slope.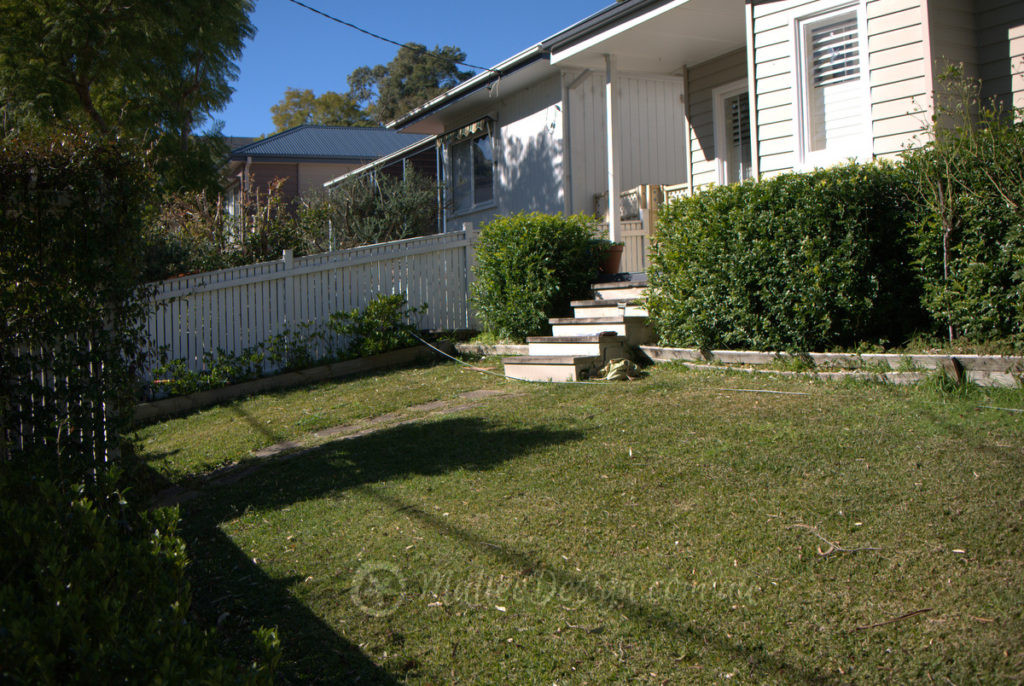 The client wanted to have a level place to sit and look out over the garden and the Illawarra Escarpment beyond, without being exposed to traffic from the street and passers by on the oval.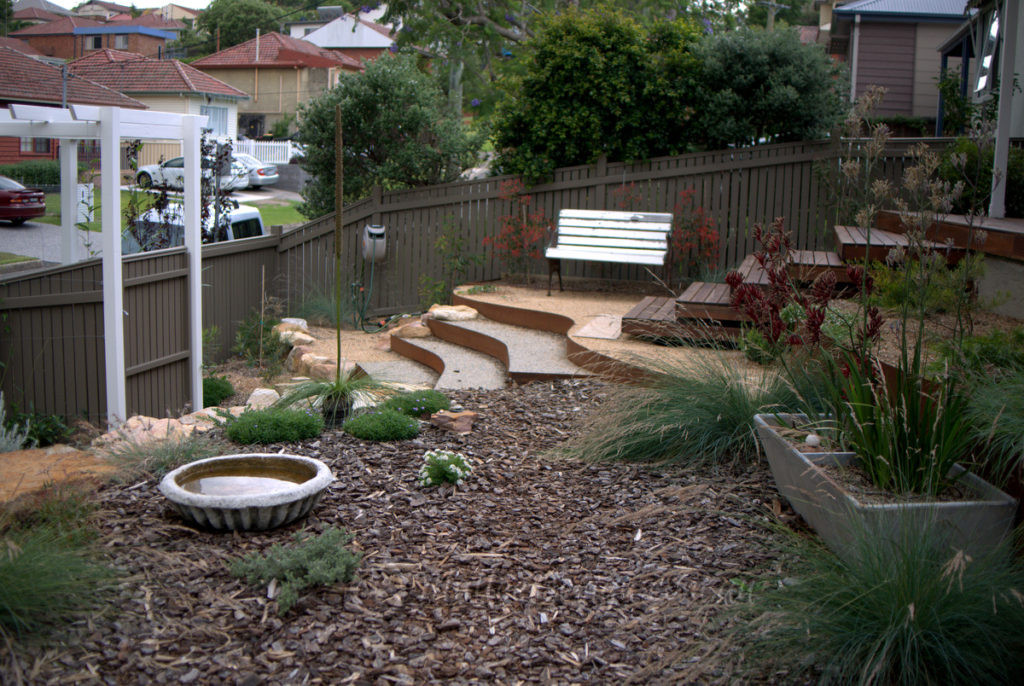 The steps needed to be stable leading up to the front door from the entrance pergola, it was also very important to include year round colour through foliage contrast and flowers to attract birds and bees.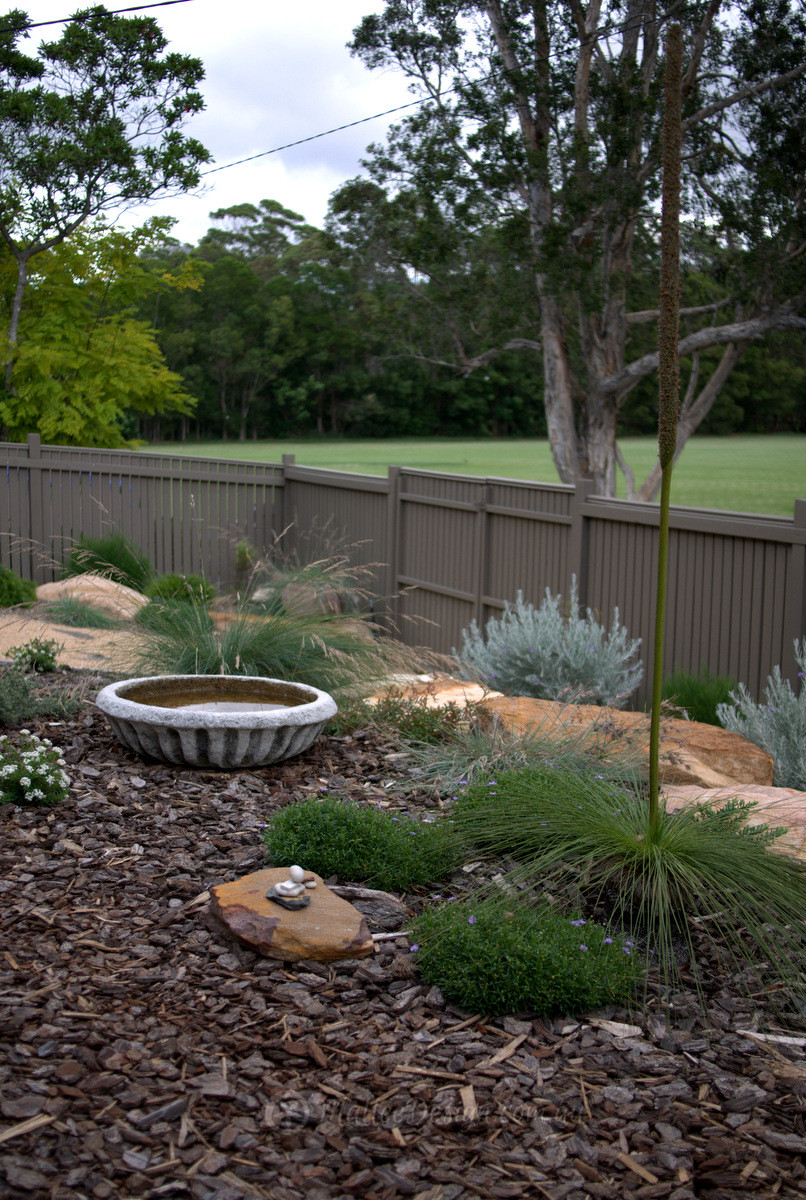 A seating nook was created using crushed decomposed granite at the bottom of the new decked stairs, this space is just big enough to house a bench seat while still providing enough space for plants to grow up and give privacy and create a sense of sitting "in" the garden.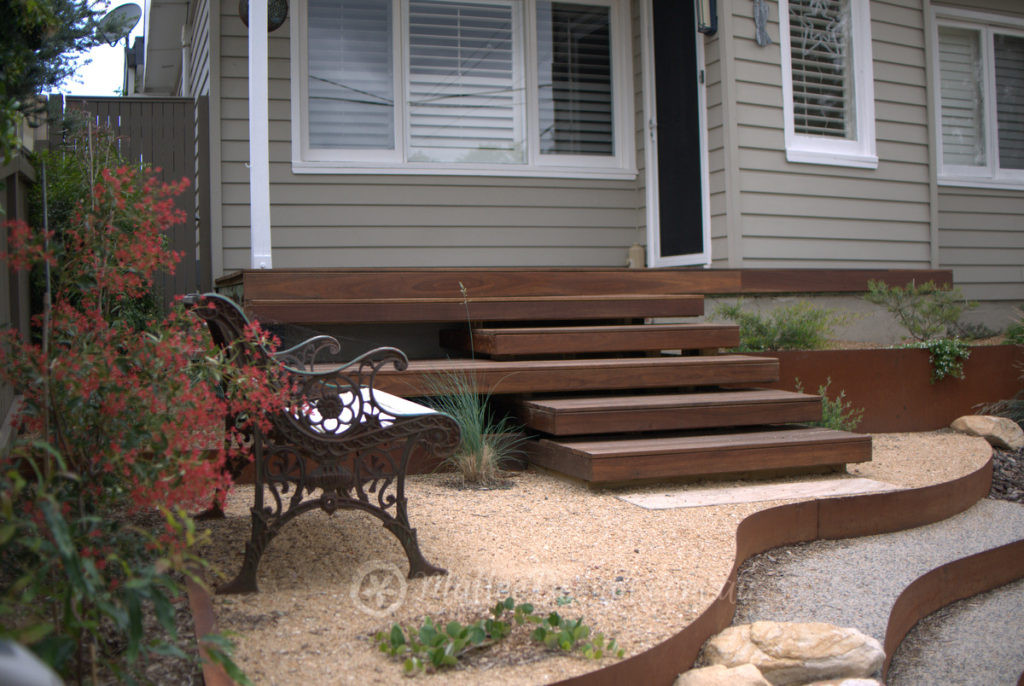 To be able to have a large level area in the garden one raised corten steel garden bed was built directly in front of the house and another garden bed dropped, using sandstone boulders in front of the fence.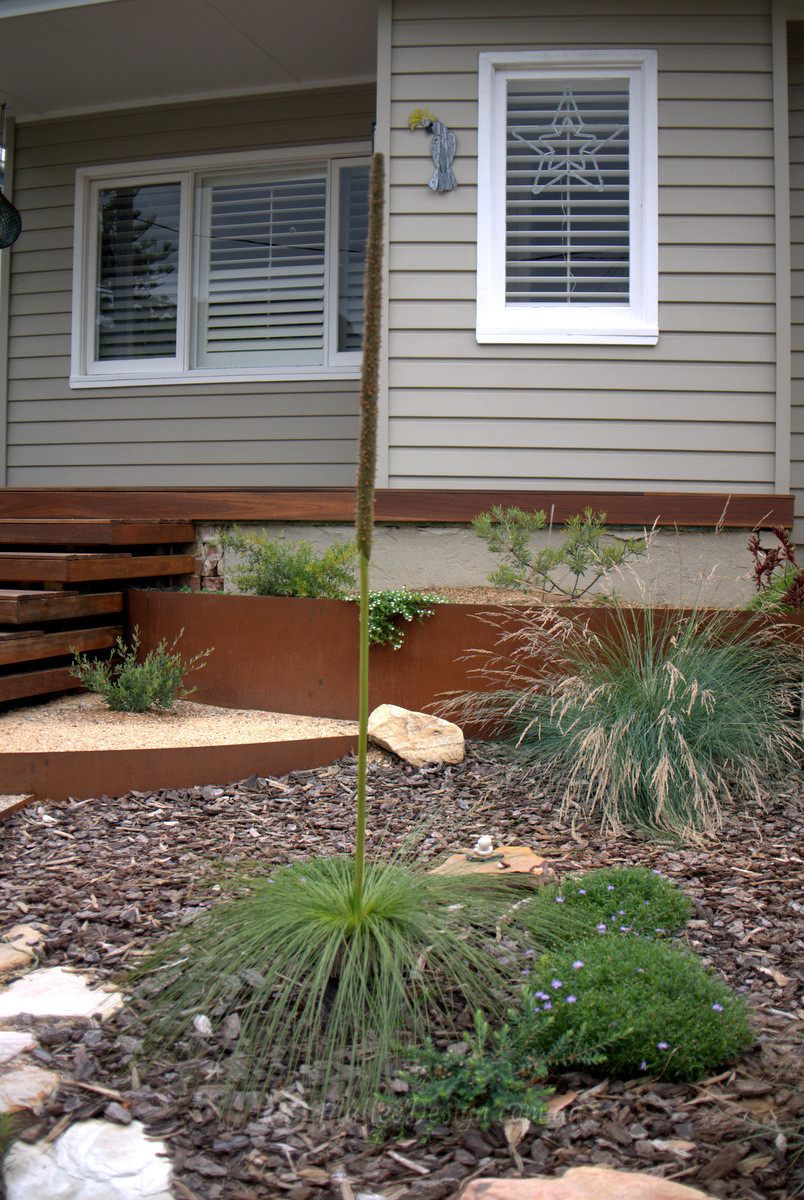 The level changes have worked well, the plants are filling the garden beds in nicely after only 6 months of being in the ground.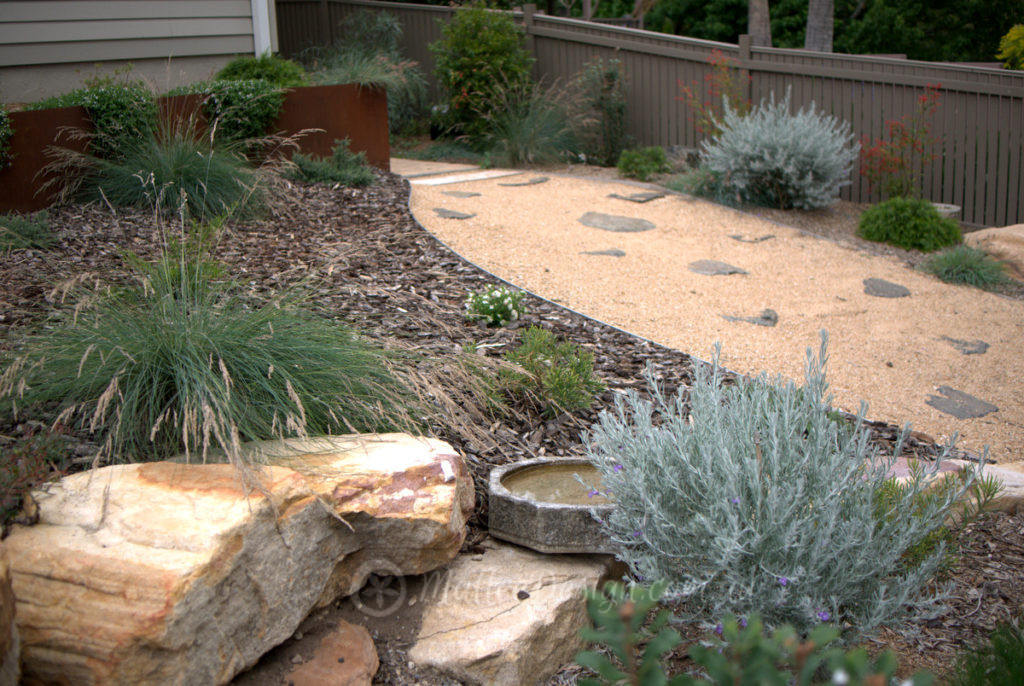 An area of clear gravel was left in front of the old drive way gates, this serves mainly as an easy surface for bringing the bins in and out. However further down the track this can also be utilised for parking if need be.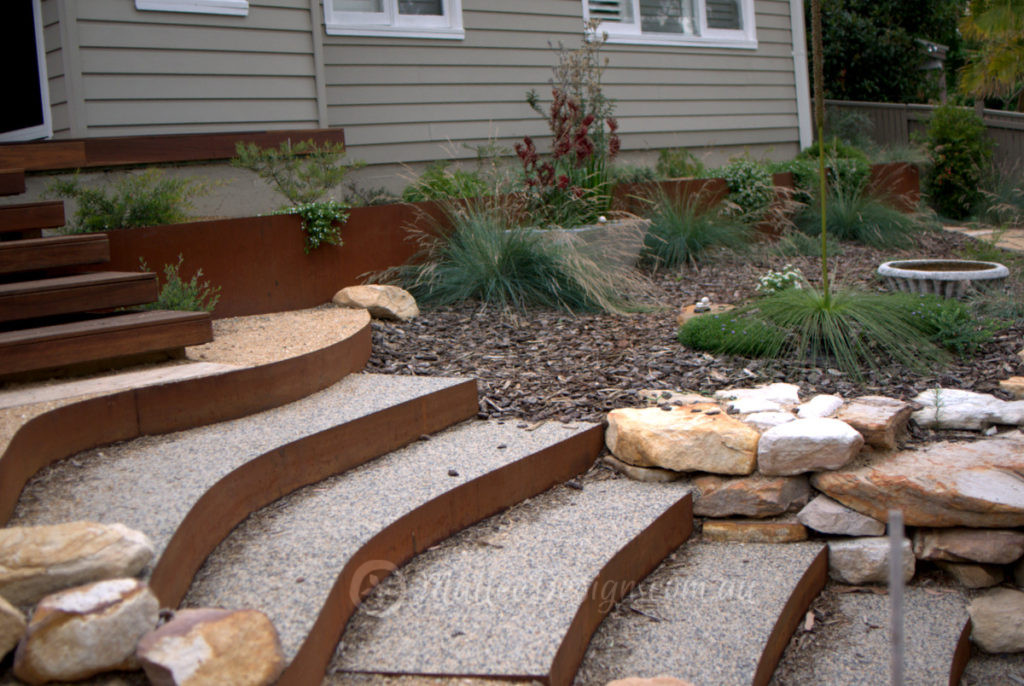 The steps have been filled with a pours paving product from Stoneset, this is gravel set in a resin and means the steps are amazingly solid like concrete yet they look  soft and blend in well with the other natural hardscape materials.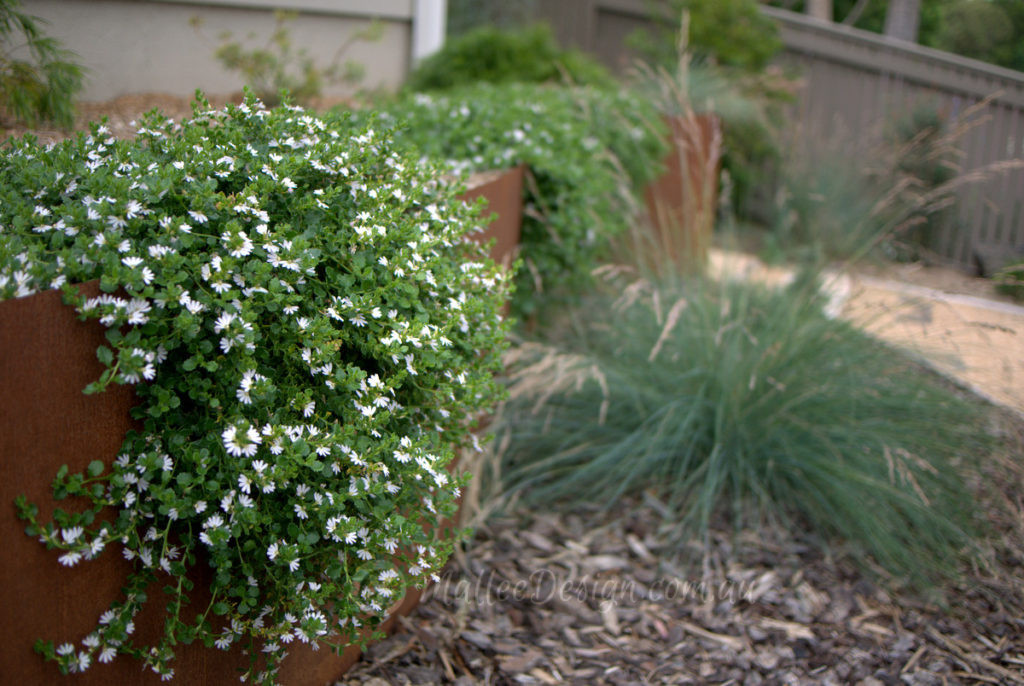 Some of the star performers in this garden so far are the Scaevola 'White Carpet' seen above cascading over the Corten garden edge with the Poa 'Kingsdale' in the background.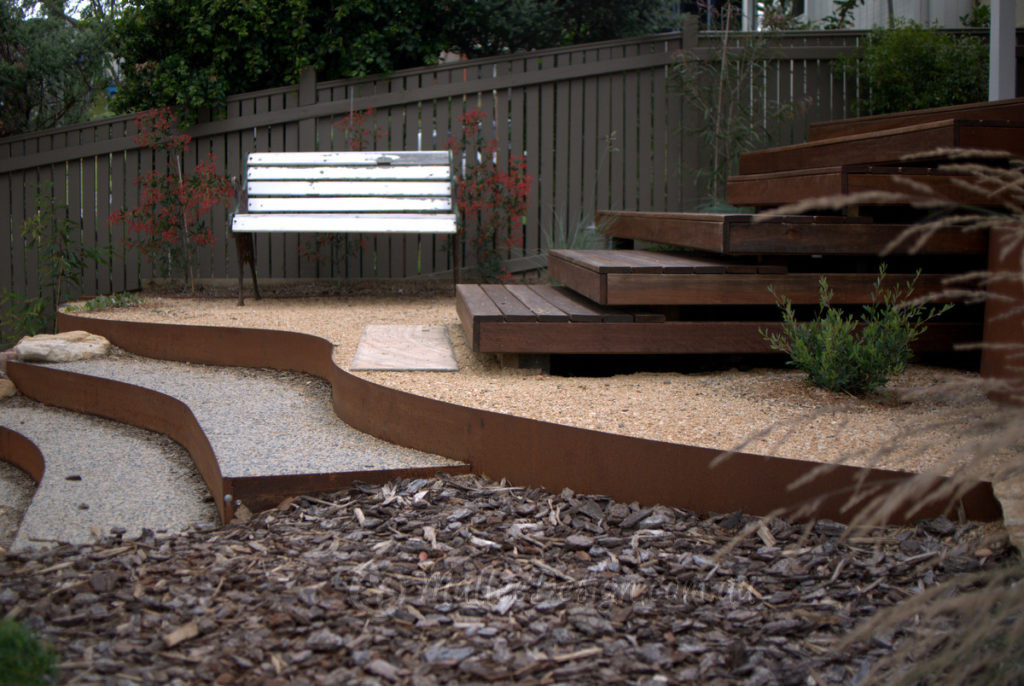 The Ceratopetalum 'Johannas Xmas' is flowering beautifully and of course my favourites, Casuarina 'Green Wave', Acacia 'Mini Cog' and Themeda 'Mingo' are shaping up nicely in the image below. The Ceratopetalum is a valuable bird-attracting species – galahs sometimes feed on the red calyx – as well as providing that lovely colour!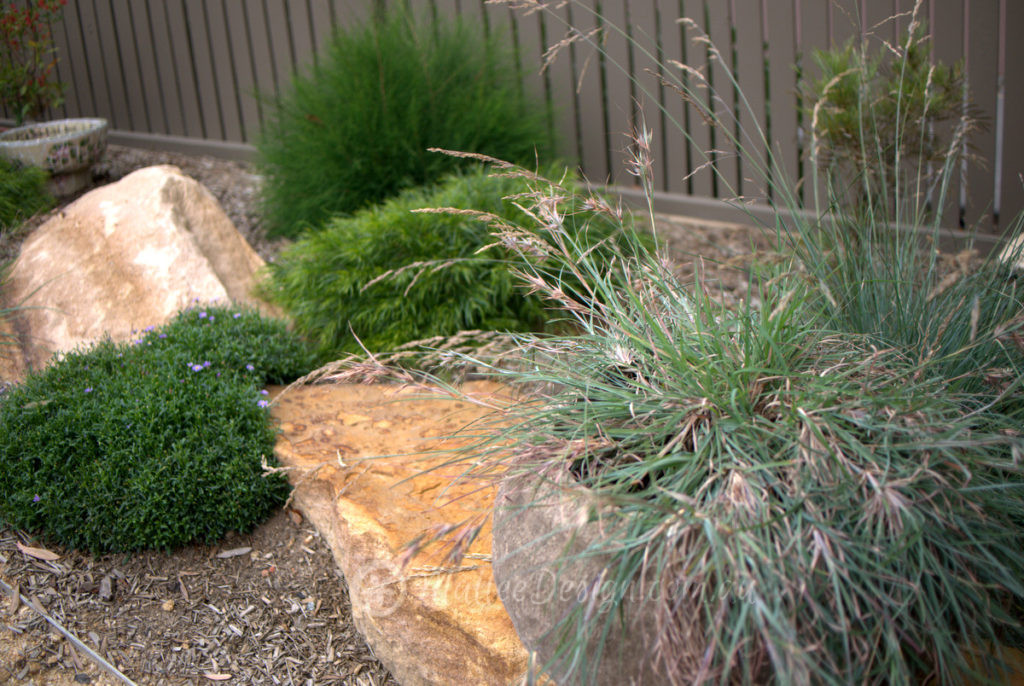 Overall I am very pleased with this garden, there were many constraints within a small space and I feel it has pulled together in a harmonious way and will only continue to soften and mellow, creating the requested tranquility.