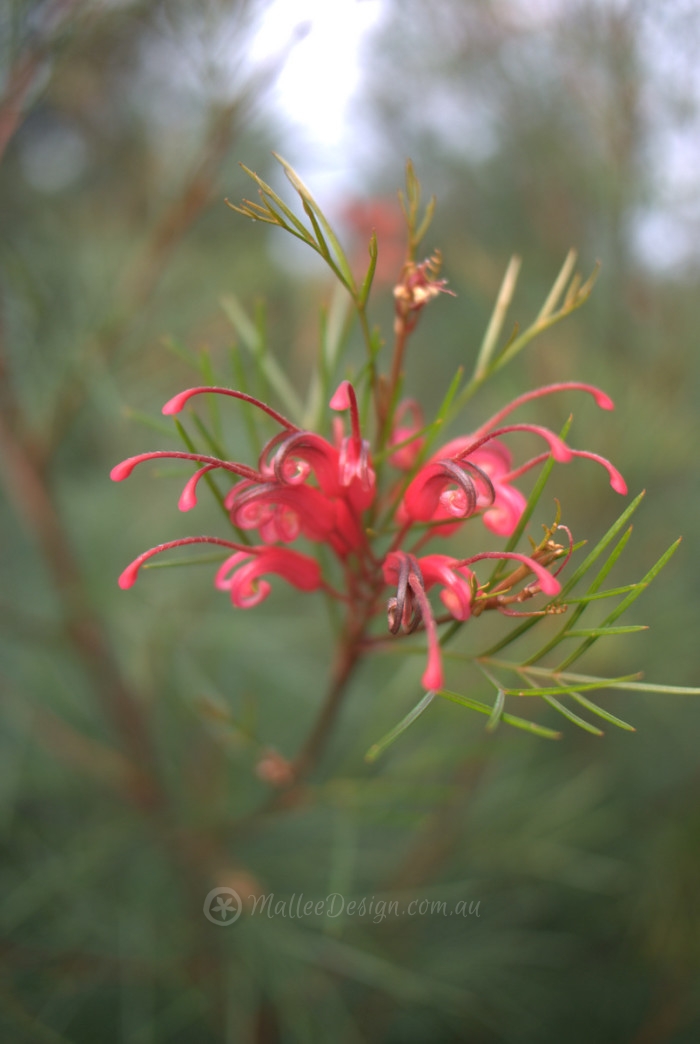 Screening with Grevillea 'Bonfire'
This is one of my favourite Grevilleas' of the moment. I tend to steer towards Grevilleas without the typical heavily divided thick leaf. 'Bonfire' is G. johnsonii x G. willsonii, so you get the lovely fern like leaf in a dark green contrasting beautifully with the deep red flowers, which attract honeyeaters and lorikeets.
The other reason I love this Grevillea is for its hedging possibilities; in the image below you can see how thick it becomes from the ground up, and this is without pruning. The Grevilleas with the smaller leaves tend to making better screening or hedging plants.
It gets to around 2metres x 2metres, so much more compact then 'Elegance' or willsonii, it loves a well drained soil and full sun, then just watch your privacy increase!