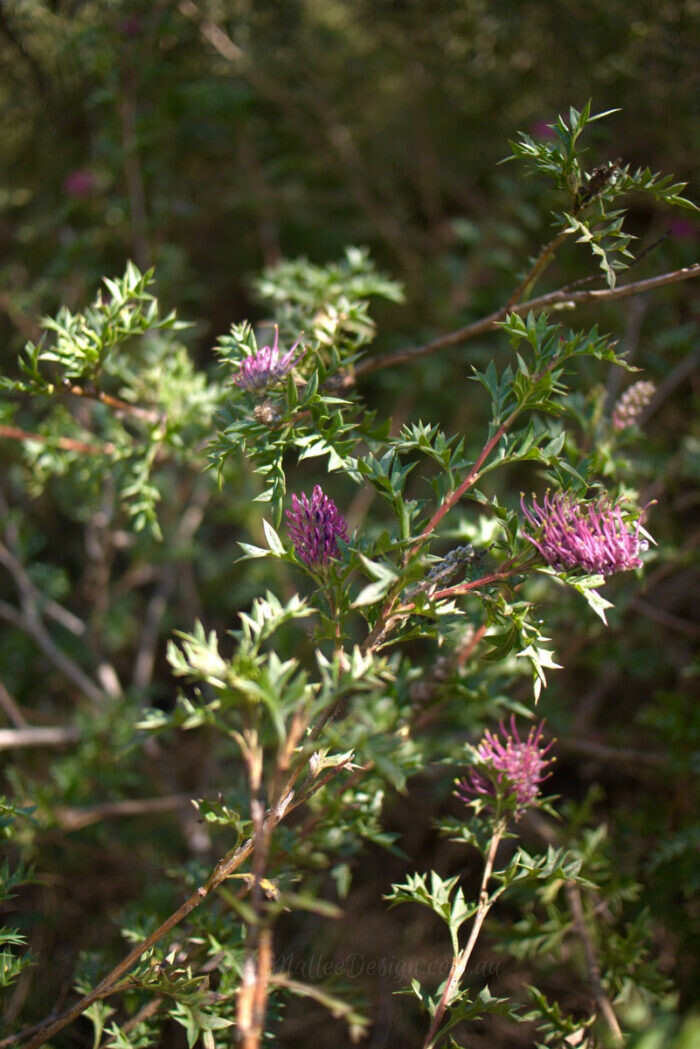 The pretty prickly Grevillea acanthifolia
There aren't really enough spikey Grevilleas in my opinion, when it comes to planting for birds and to create habitat especially for small birds Grevilleas are a wonderful lure, if they are spikey they can also provide shelter as well as food.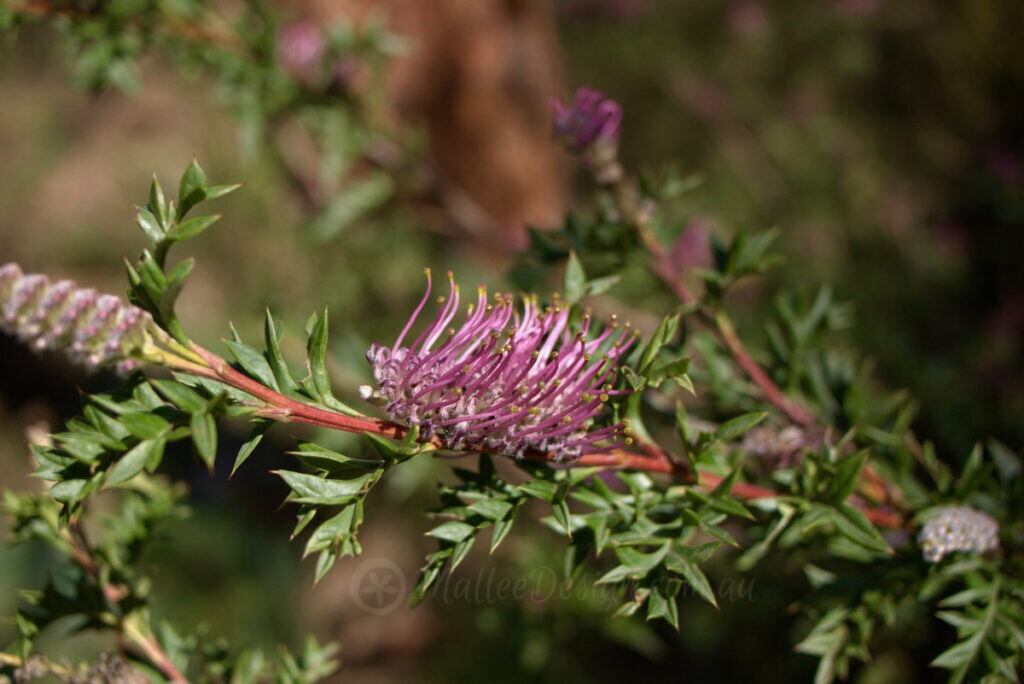 This is Grevillea acanthifolia a large shrub reaching upto to 3 metres high and 3 metres wide, it grows naturally in the Blue Mountains and in other small pockets in of the northern tablelands of New South Wales. Therefore, it can withstand heavy frost and occasional snow, it grows naturally on the edges of creek and river banks in fun sun to part shade.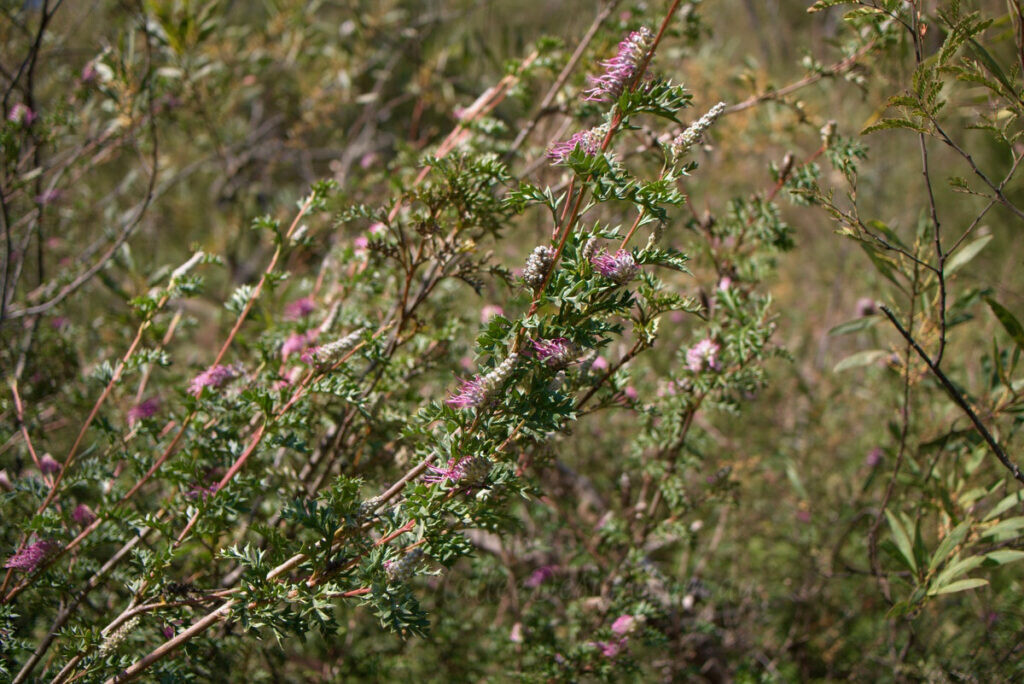 Grevillea acanthifolia has pinkish red toothbrush flowers from early Spring through Summer which are irresistible to nectar feeding birds. It also attracts many insects and this makes it also a wonderful plant for small insectivorous birds and thanks to its chunky holly-like leaves it offers shelter from predators.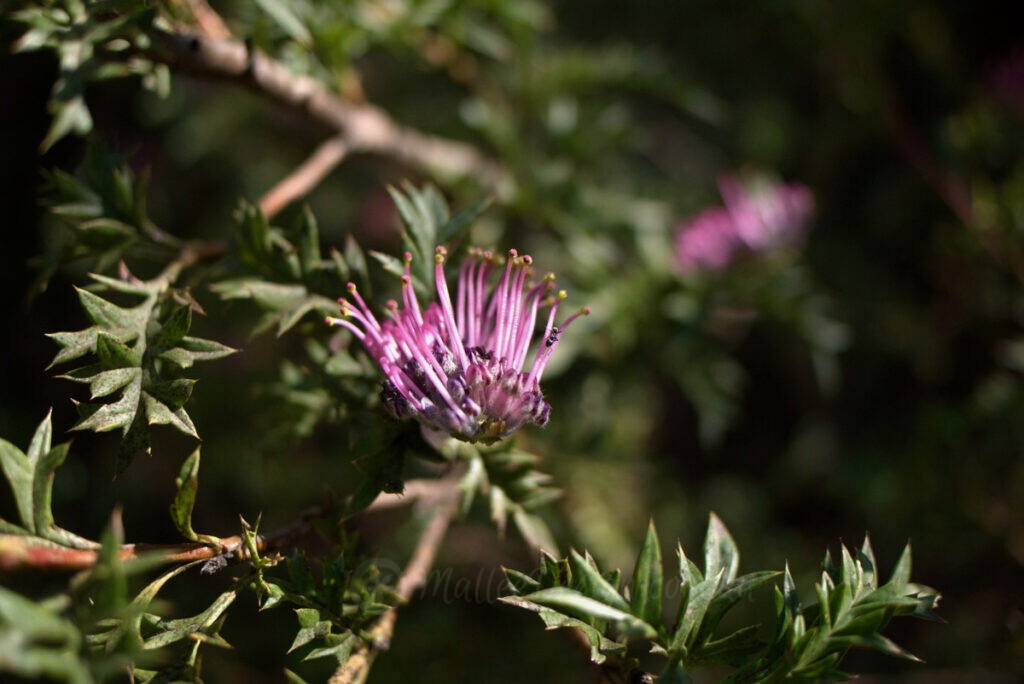 Sometimes the flowers are almost a luminescent purple and are prolific if the Grevillea is in fun sun. I am a big fan of the large divided Grevillea leaf and this species has been used in hybrids to create other useful Grevilleas like 'Gaudichaudii' and 'Bronze Rover', two ground covers great for weed suppression which show off the prickly coarse leaf with red new growth.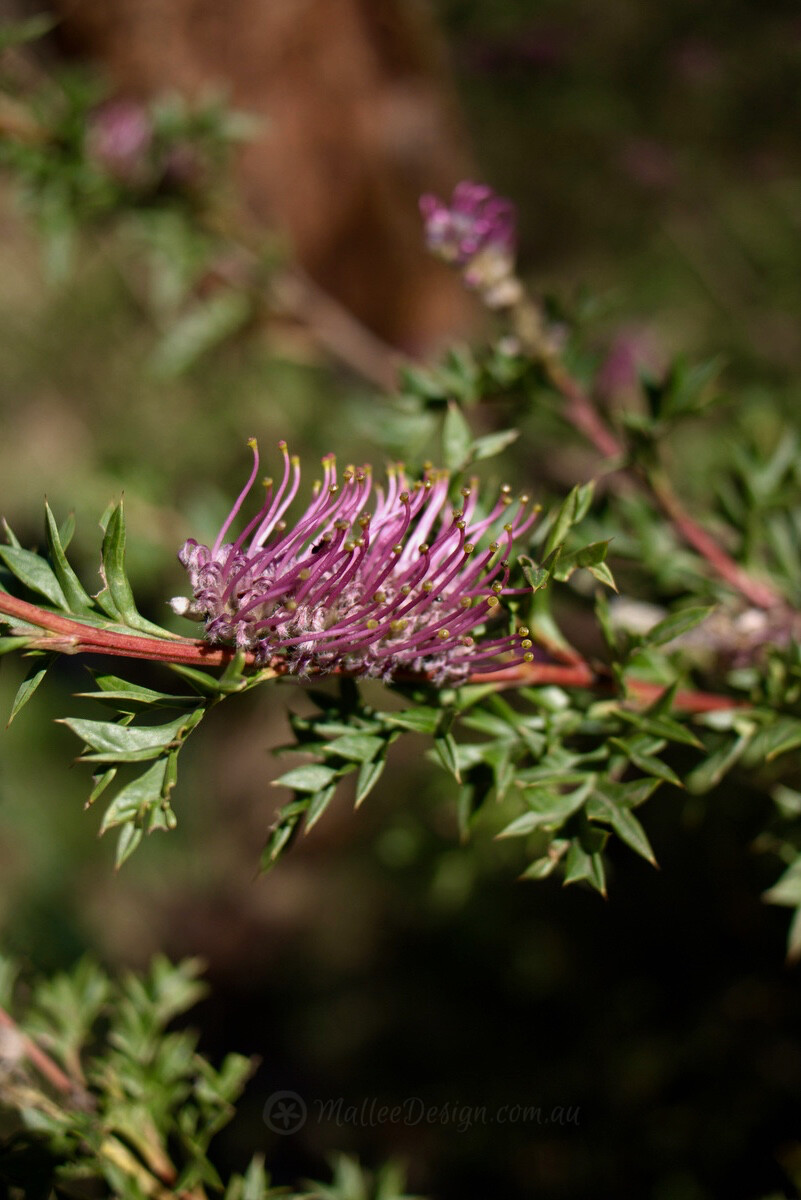 Grevillea acanthifolia makes a great screening shrub if pruned and a wonderful feature shrub if left to arch and spread in its natural shape. This species is a worthy addition to any habitat garden, especially if you are in a frost prone area.