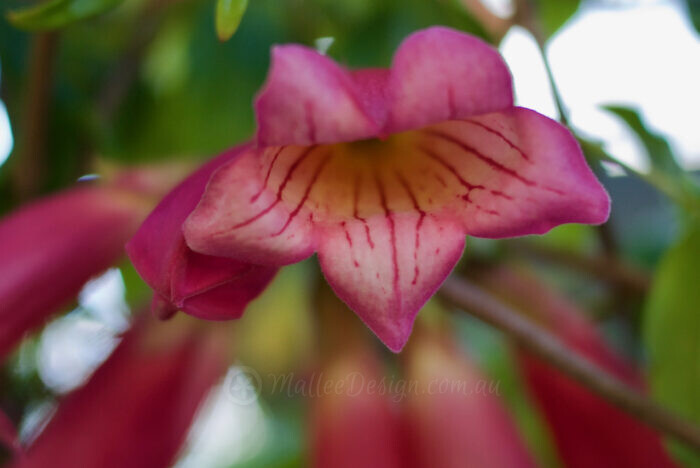 Try something exotic! Tecomanthe hillii
How non native does this spectacular flower look?! It is the flower of the Fraser Island Vine or Tecomanthe hillii a gentle climber which is endemic to North Eastern Queensland.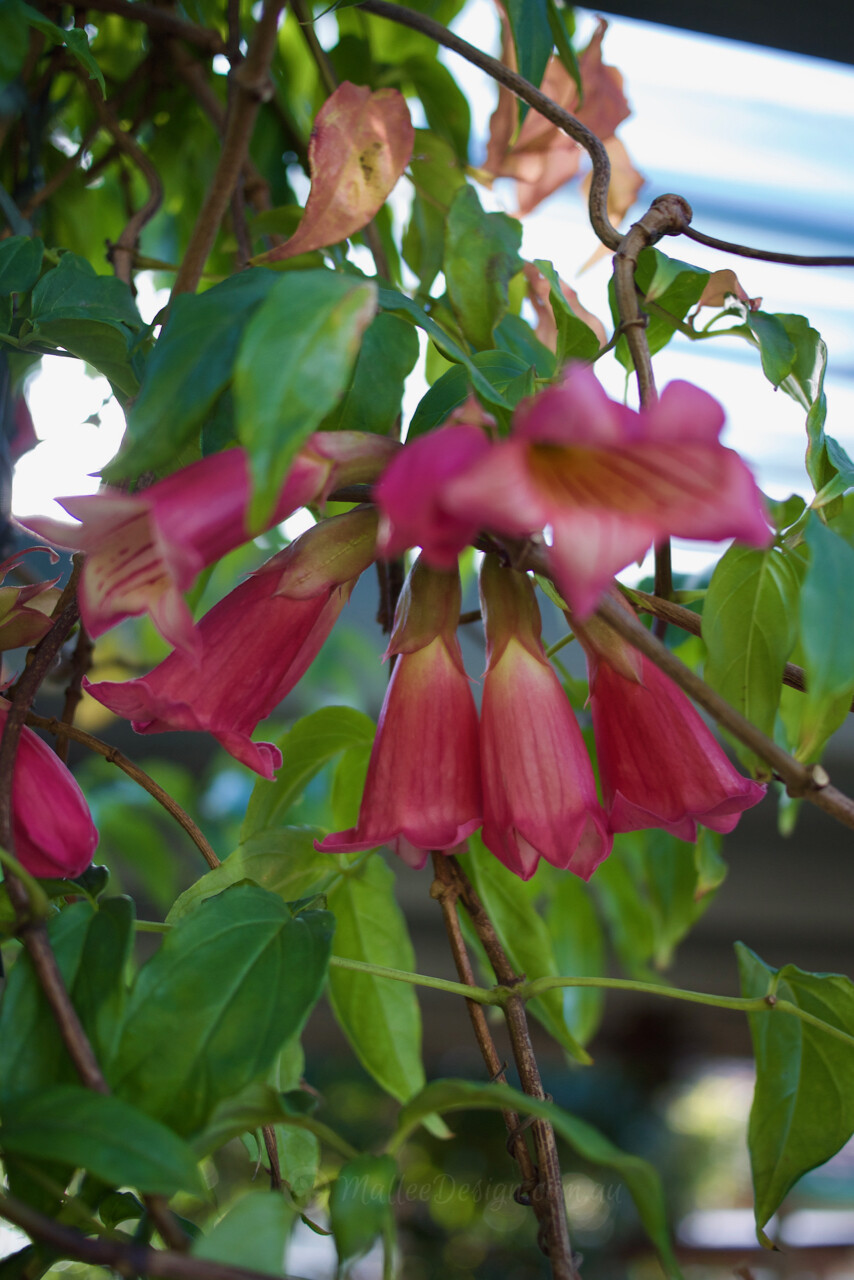 Tecomanthe hillii enjoys fun sun to part shade in a warm sheltered position. The specimen in these photos is growing on a post underneath a clear decking roof in a large pot, it is quite happy.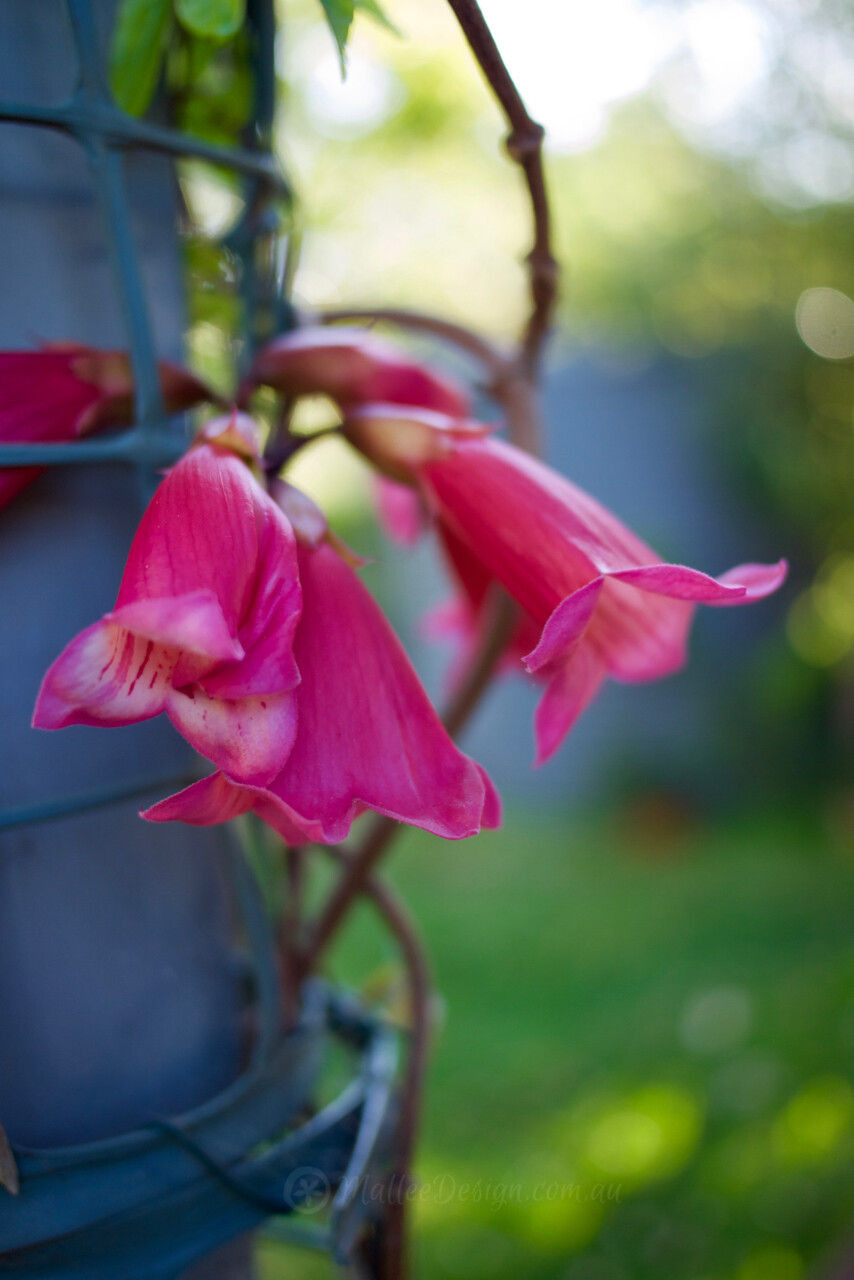 The dark pink bell flowers appear in early Spring in clusters which hang down off the vine after unfurling showy from big chunky buds.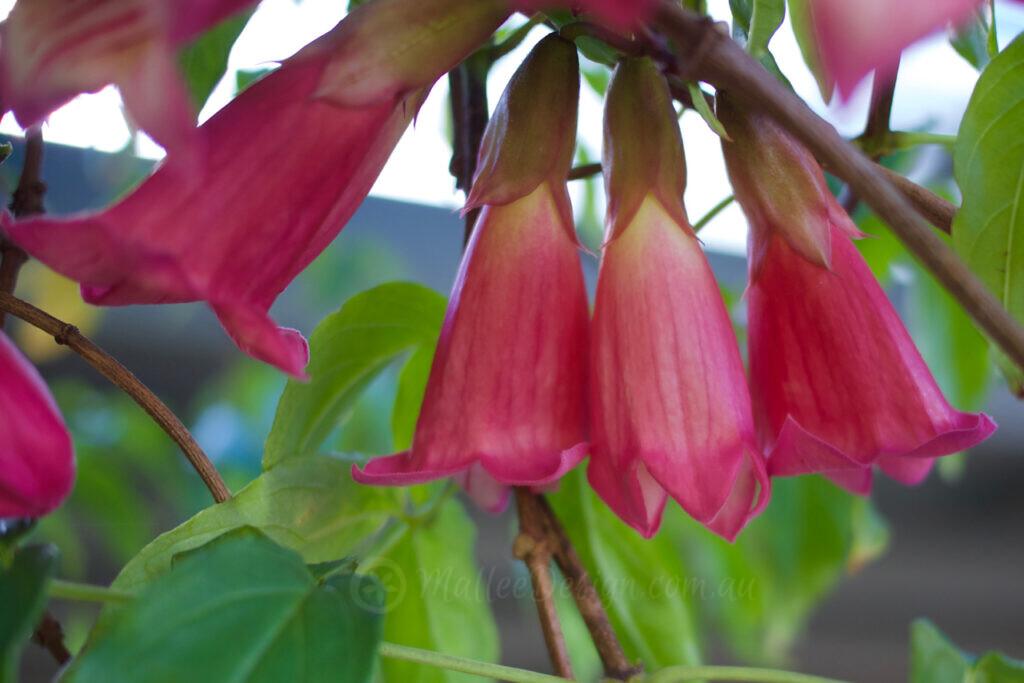 The flowers attract bees, butterflies, pollinating insects and small birds and grow on the old woody stems which makes for an interesting combination of texture and colour.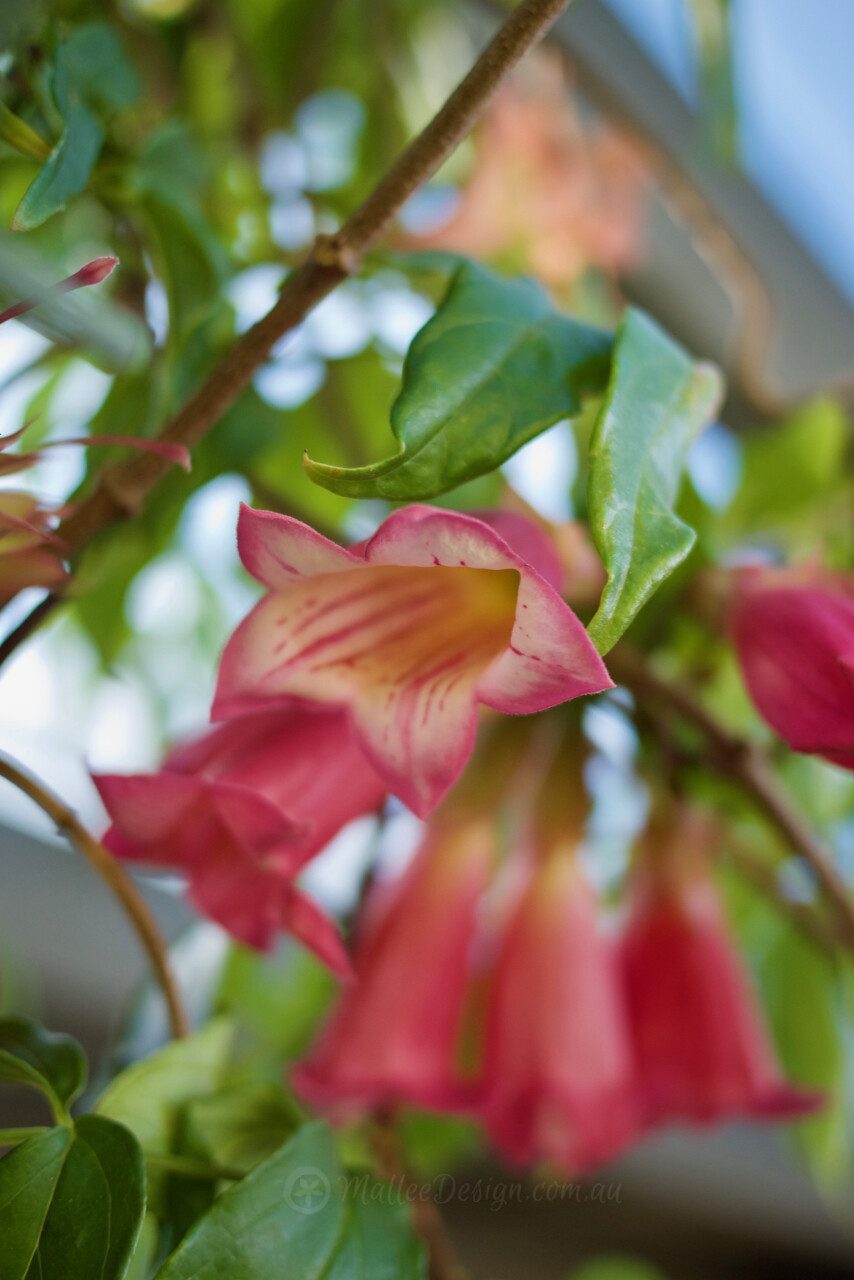 The leaves are large and glossy green making it an attractive climber without the flowers. It looks great climbing up a post wrapping around or is gentle enough to train up a tree.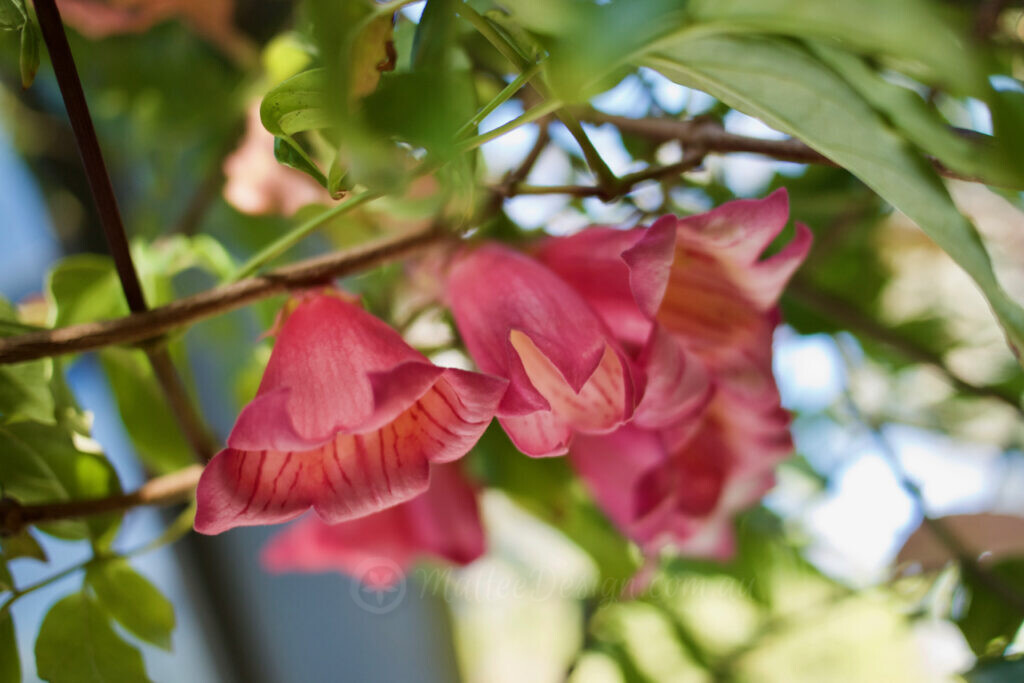 This is an unusual native plant which works in well in a tropical or rainforest garden or as a specimen in a pot for a small courtyard, give it a try!