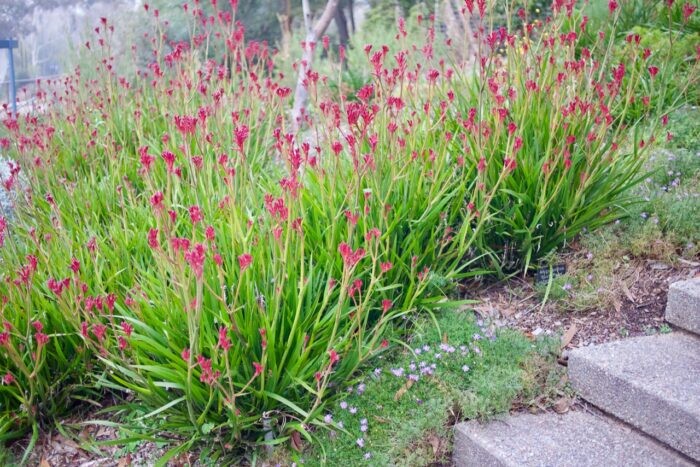 Landscaping with Dwarf Kangaroo Paws: Anigozanthos 'Bush Pearl'
I couldn't help myself when I was in Canberra last month at the Botanic Gardens, before I even considered what I was doing I was snapping away at these Anigozanthos 'Bush Pearl'. They just looked so stunning in the foggy morning light, dry out from the Winter frost but punchy as ever.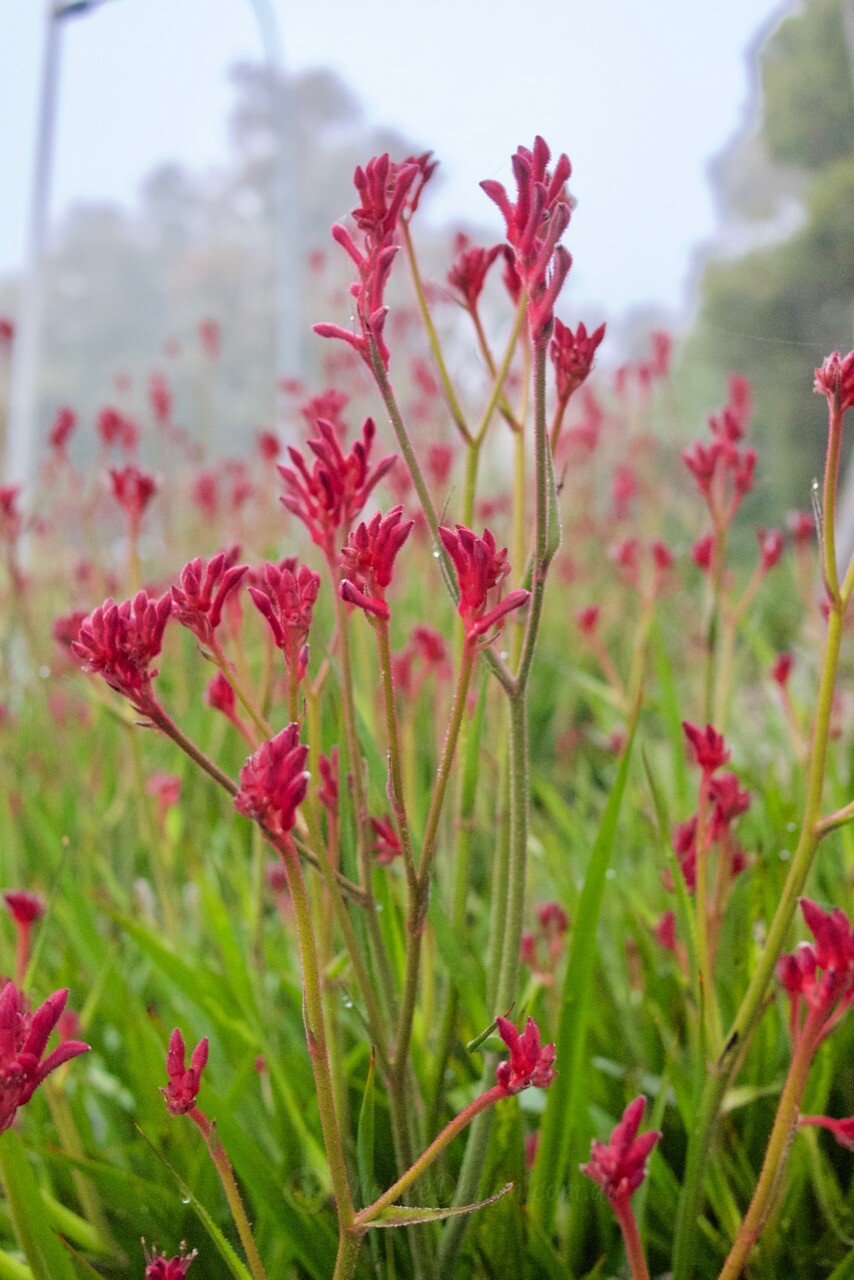 Generally I am not a fan of the Dwarf Kangaroo Paws, they don't grow easily or happily in the areas where I garden. They turn their toes up at a touch of humidity and easily succumb to ink spot and sit and rot.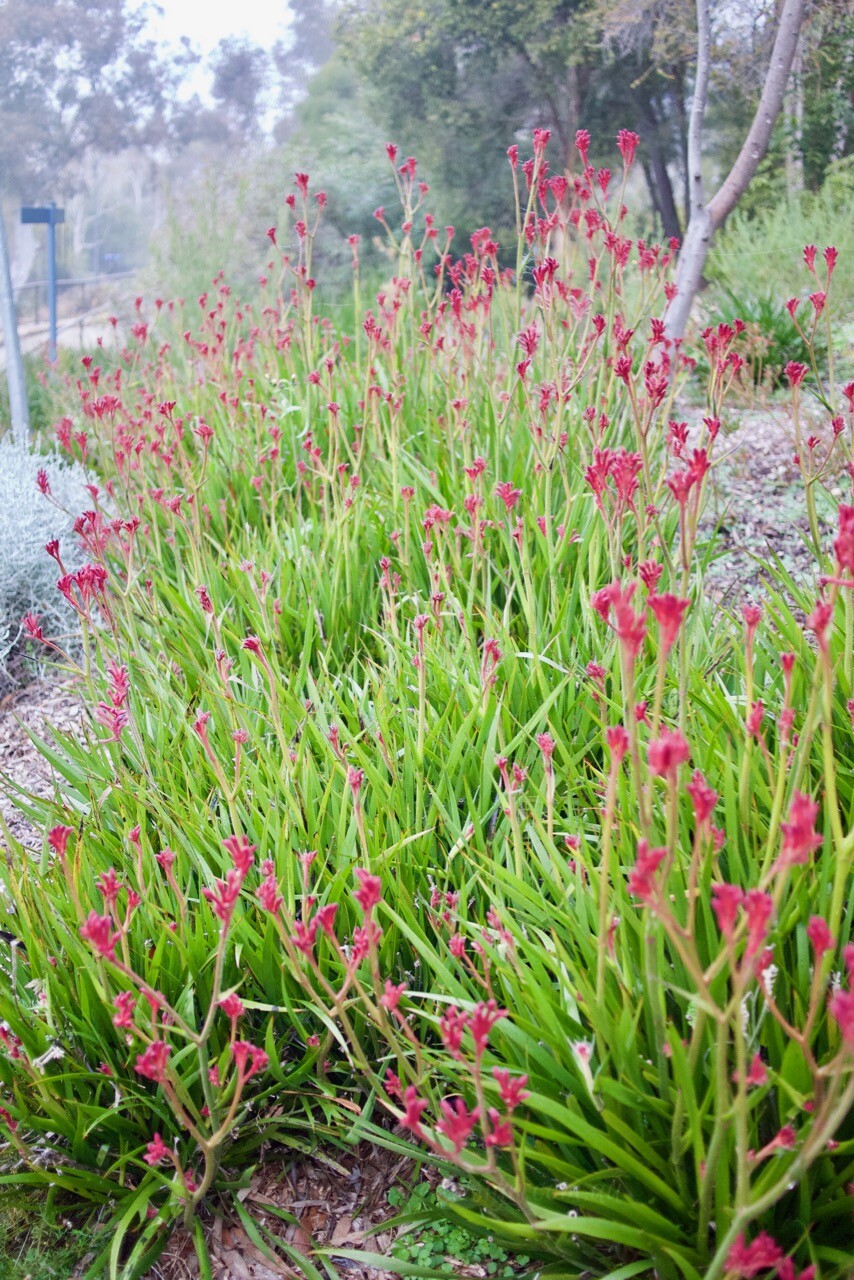 But these 'Bush Pearl's got me thinking, they are definetly the hardiest of the dwarf varieties so if you absolutely had to plant a smaller Kangaroo Paw then 'Bush Pearl' is the go. They cope with frost and drought really well and generally are in flower most of the year.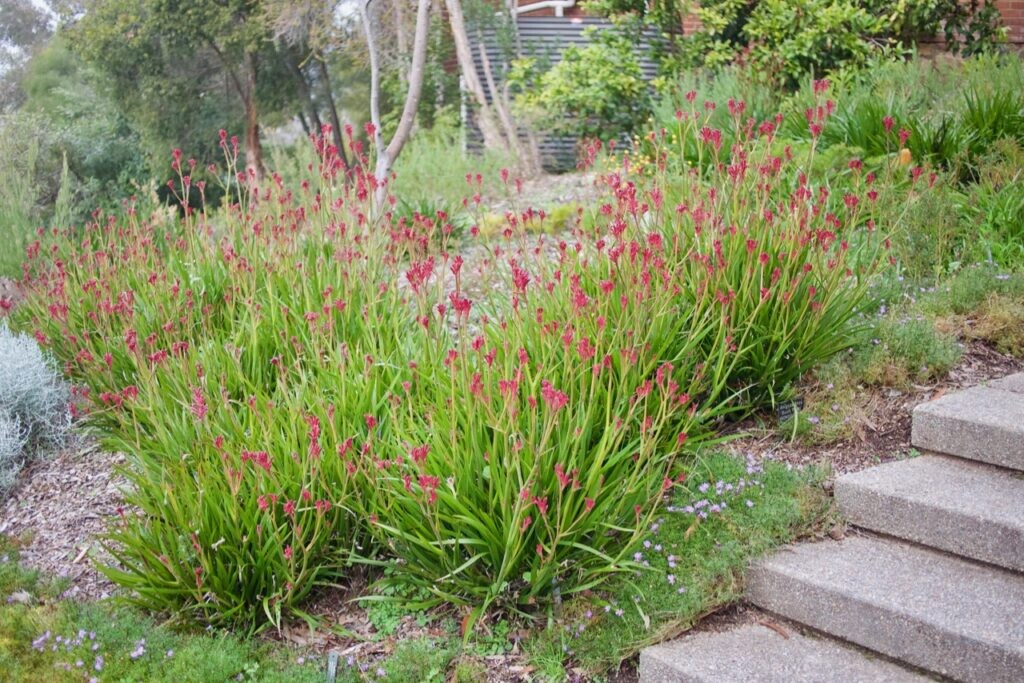 But all that aside I think what works in this garden bed is the swathe they create in the garden, they aren't like the larger species which work well as stand alone features or in clumps of threes. Theses Dwarf varieties work better mass planted, there must be a dozen or more in this cluster and they create a strong grassy element all bunched up together like this.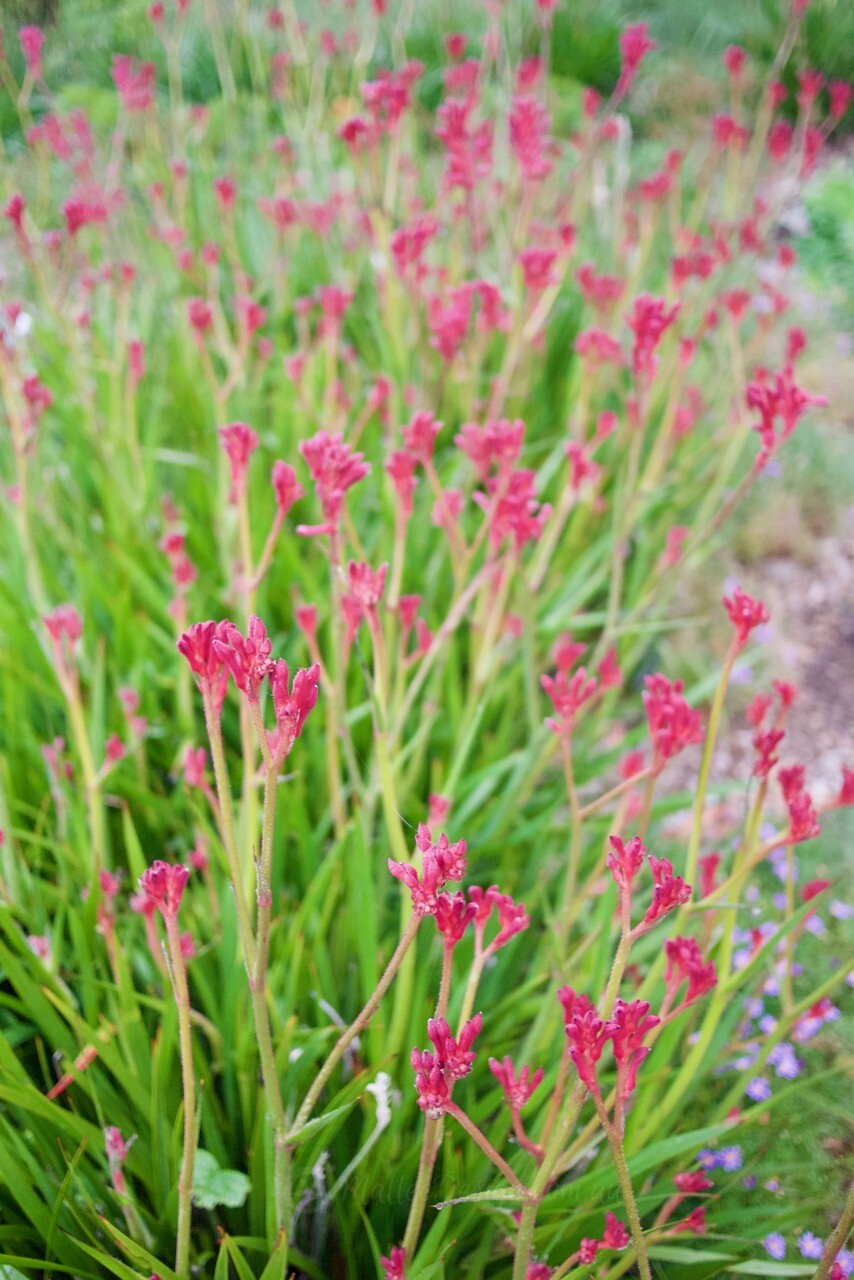 So if you are in a climatic zone of Australia in which you can grow these dwarf Kangaroo Paw buy them by the dozen!
Crate a feature swale of them in your front garden surrounded by lower growing species so you can see their lovely lush green leaves. Remember to prune the spent flower heads back to the ground, they are the same as the larger species in that way 😉