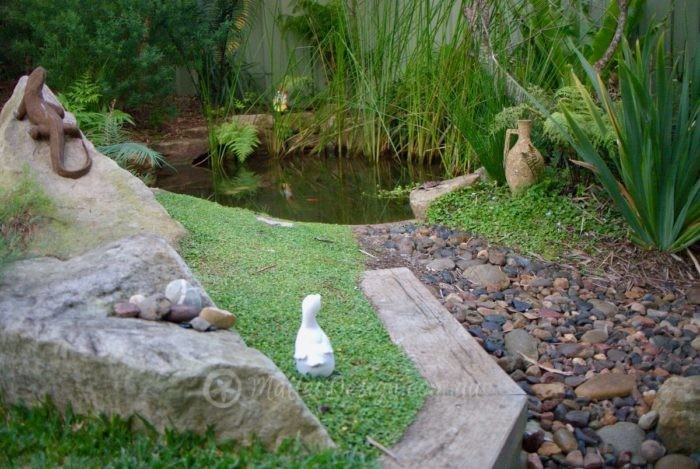 Enticing Suburban Native Garden
This is David's wonderful garden, it has been made with a passionate eye and a dedicated hand and is simply beautiful. The garden is well laid out and incorporates several different areas that are all planted out with natives, can you believe it is only five years old?
The garden was built by Creative Nature Landscapes and the plants have been purchased at www.sydneywildflowernursery.com.au
The garden has a well constructed natural creek, that ends in a small pond near the deck where the goldfish live. Here you can see a dense mat of Dichondra repens that carpets all around the pond edge. The water is silently pumped up to the back of the garden and trickles down through small waterfalls and pools making its way through a shady planting to the pond at the bottom. It is one of the best small water features I have seen.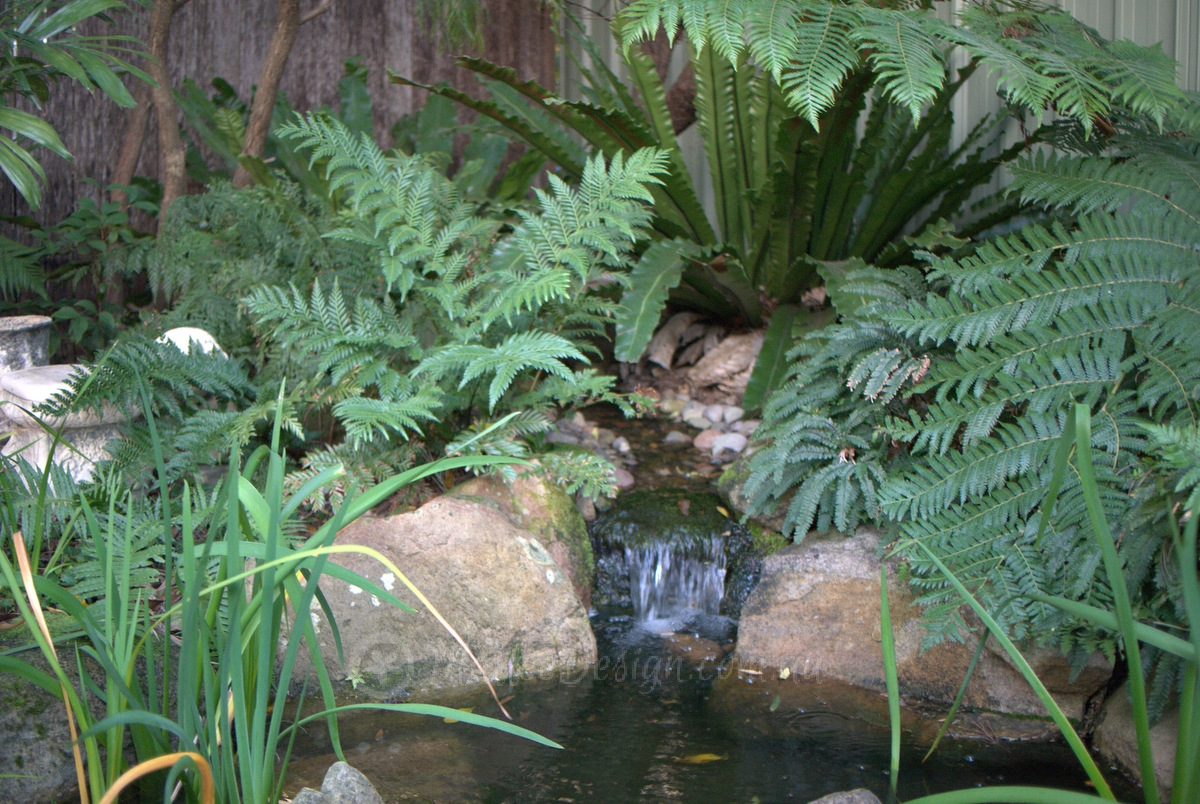 The shaded planting area is dominated by a massive Banksia serrata, and covered with native ferns, Dianella, Ziera'Carpet Star', Banksia robur and Rulingia hermanniifolia. The creek is entirely man made and the rock has all been brought in from offsite, they have done a wonderful job of placing the rocks to create such a natural looking water feature.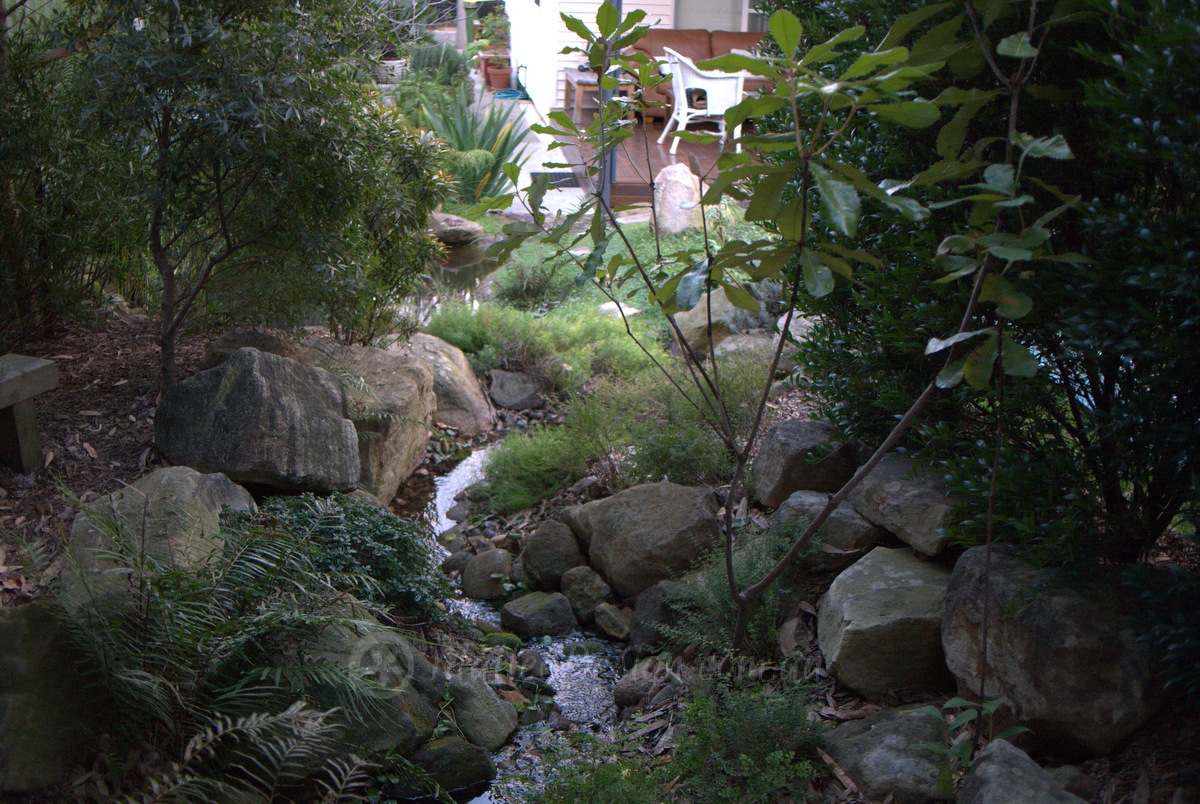 The garden although reasonably small in size has been cleverly divided by a lawn patch surrounded by a semi circle of Acmena 'Cherry Surprise'. This creates little pockets of privacy and allows the planting to be quite contrasting for the differing beds.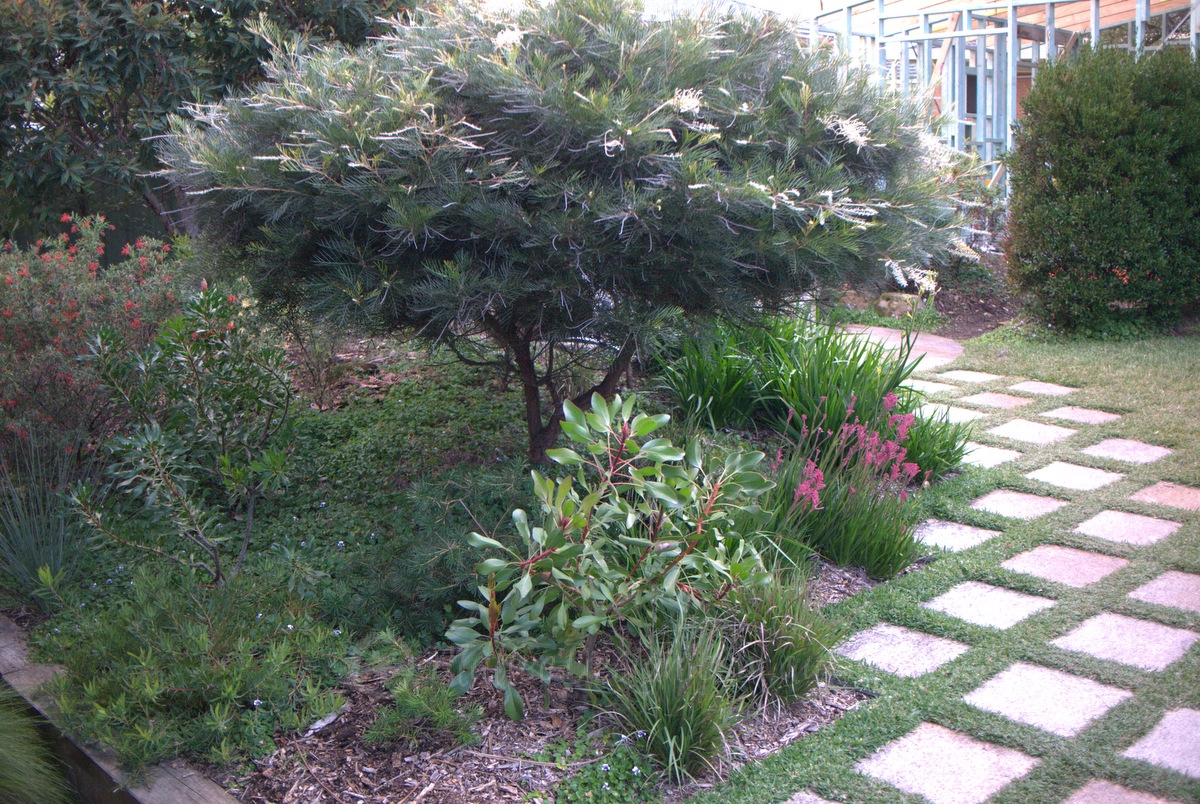 The garden close to the deck is full of Kangaroo Paws, Grevilleas and Proteas as this is a spot in the all day sun. Here you can see Grevillea 'Ivory Whip', Grevillea 'Duea Flame' beside it and an underplanting of the dwarf kangaroo paw Anigozanthos 'Bush Pearl'.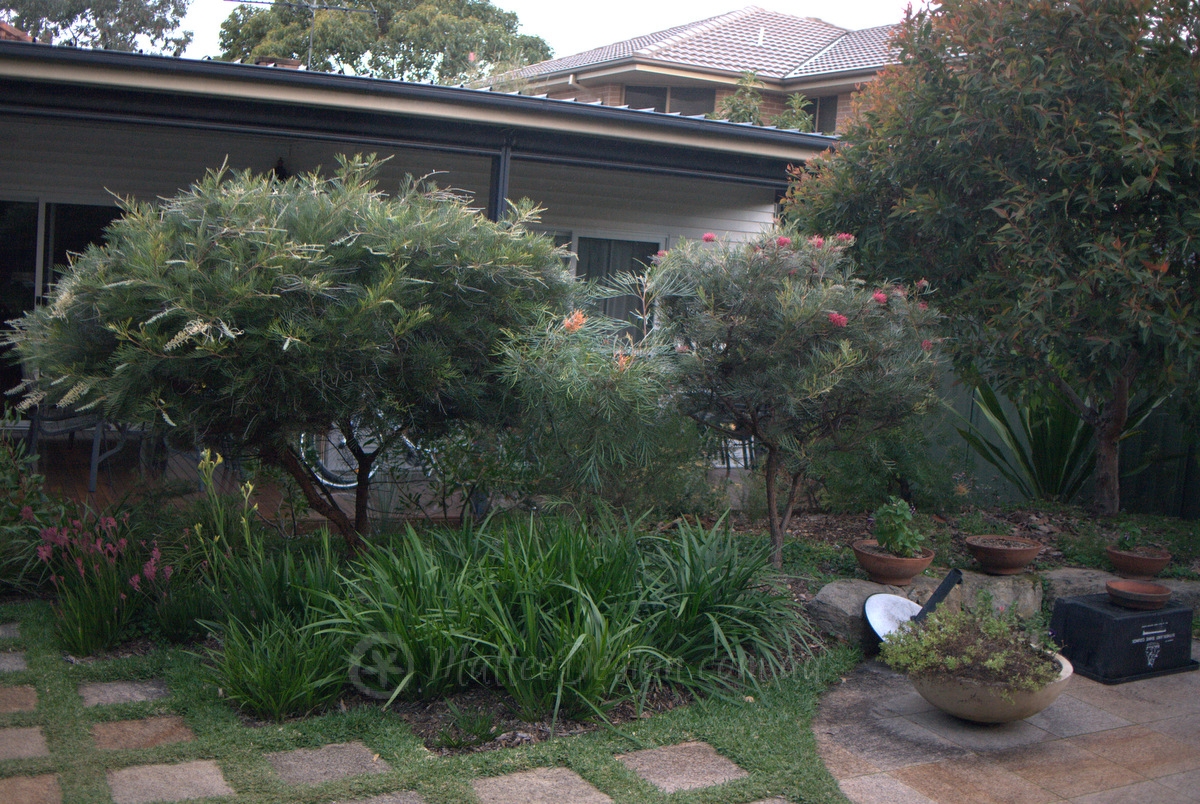 There is also an orange flowering Grevillea' Birdsong' and pink flowering Grevillea 'Lollypops'. Plus the larger variety of Anigozanthos Yellow, they get a hard prune to the ground every year and now looks like a lovely lush grass. The tree on the right is a Eucalyptus 'Dwarf Orange'.