Native Lawn Substitute: Dichondra repens
I paid a visit to one of my old garden designs last week and discovered that since I had last seen the garden it has become completely lawn free, as in grass lawn. The owner has been busily dividing up tube stock of Dichondra repens in order to give him green pathways throughout the garden, the pathways used to be mulch in the rear, so the change over has made it an even more low maintenance garden.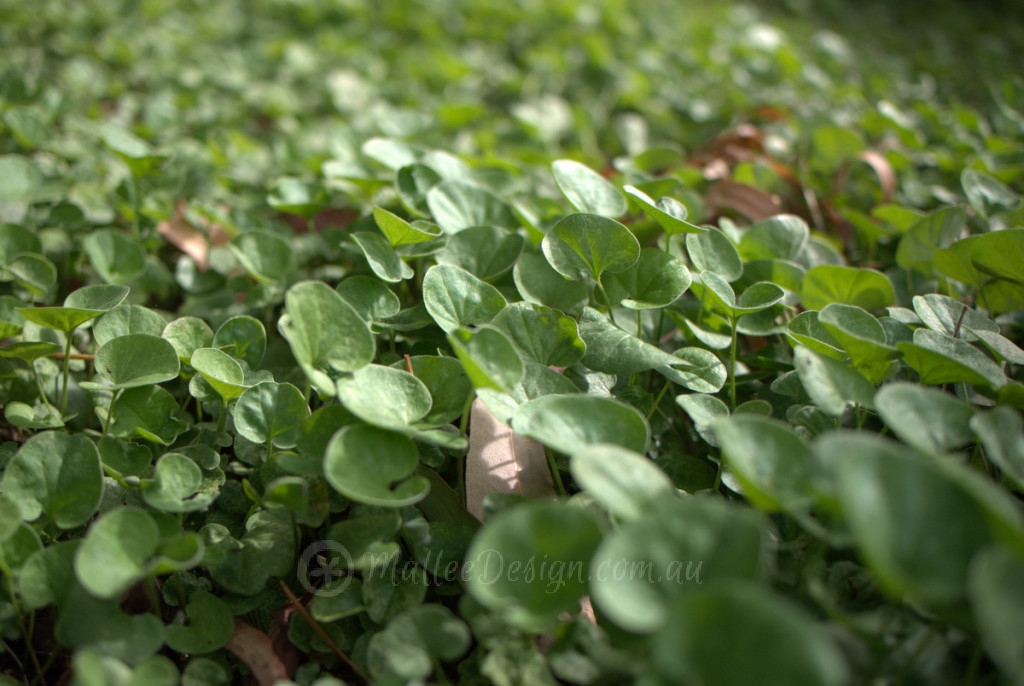 Dichondra or as it can be lovingly referred to as 'Kidney Weed', is a low carpeting ground cover that grows in full shade and part sun, sometimes it will grow in full sun but seems to look better with a little protection.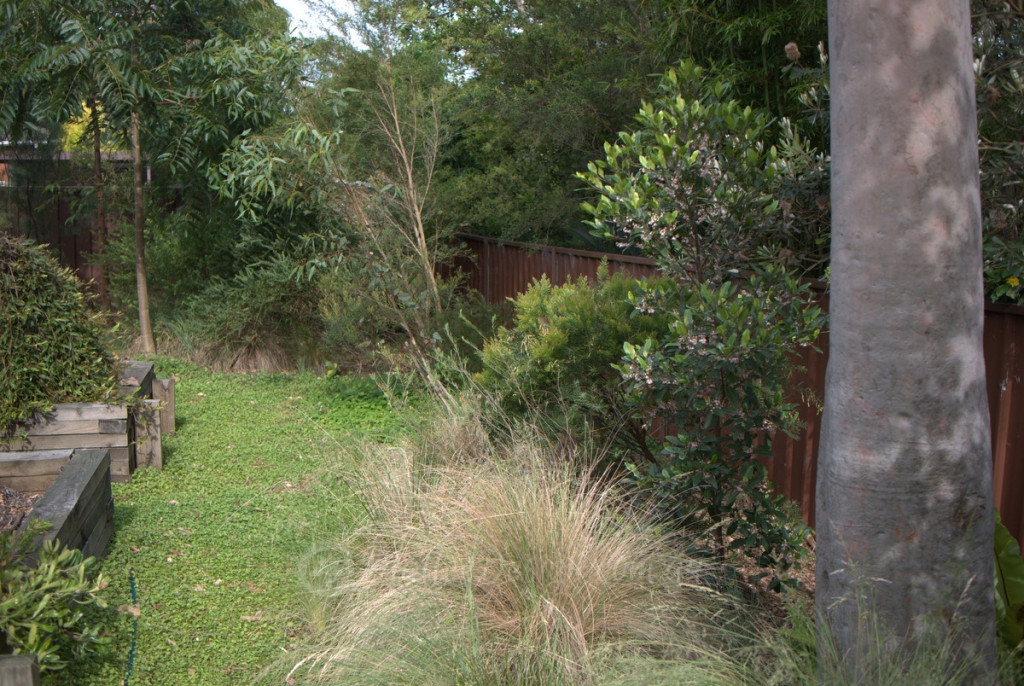 Often you will find Dichondra growing naturally in your garden, sometimes even interspersed within your lawn, if this is the case I always try to encourage its grown ove the lawn, especially if its a shady lawn area that is struggling. Dichondra spreads quickly due to its creeping stems which root at the nodes, in areas with heavy foot traffic you will find that it gets flattened and the leaves will be smaller, but it still survives.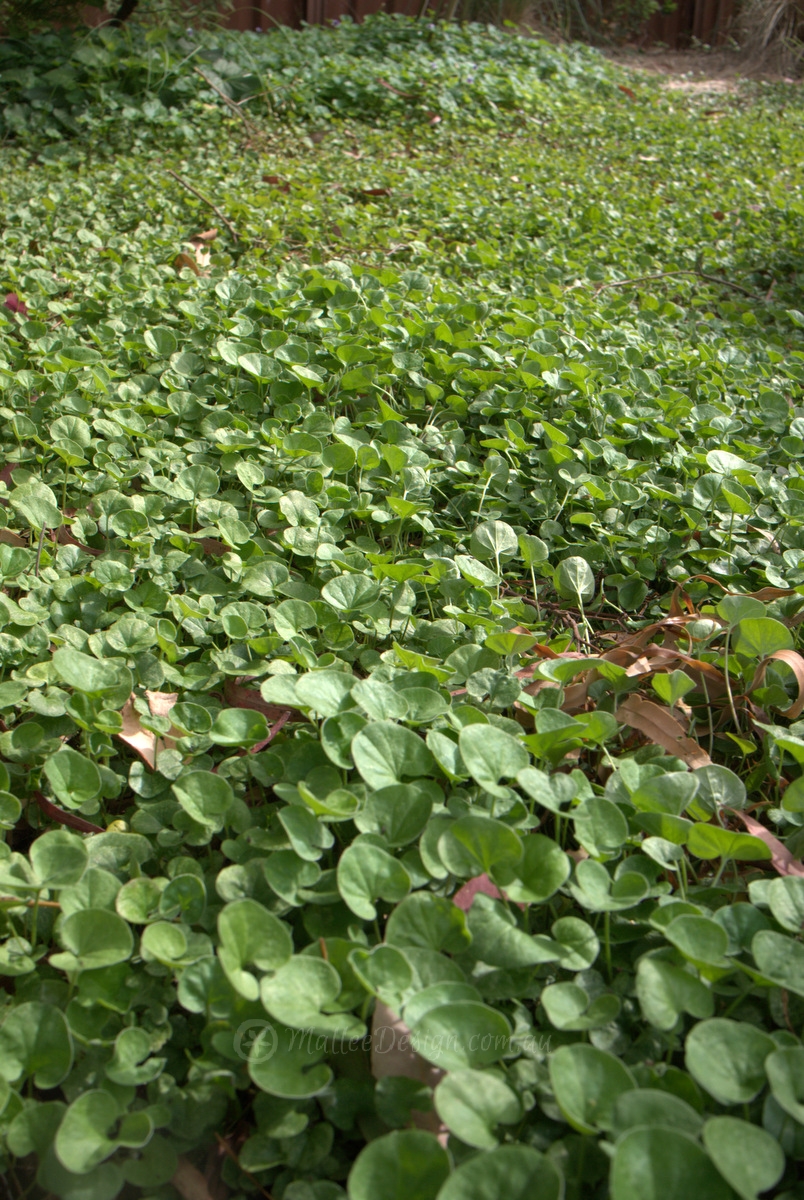 It is a useful plant for around pavers or steppers and will also trail and spill over a drop. You can use Dichondra seed to create a large "lawn" area or simply buy some tube stock and divide it and and wait, keep the water up to it as you would when establishing a lawn, Good Luck!