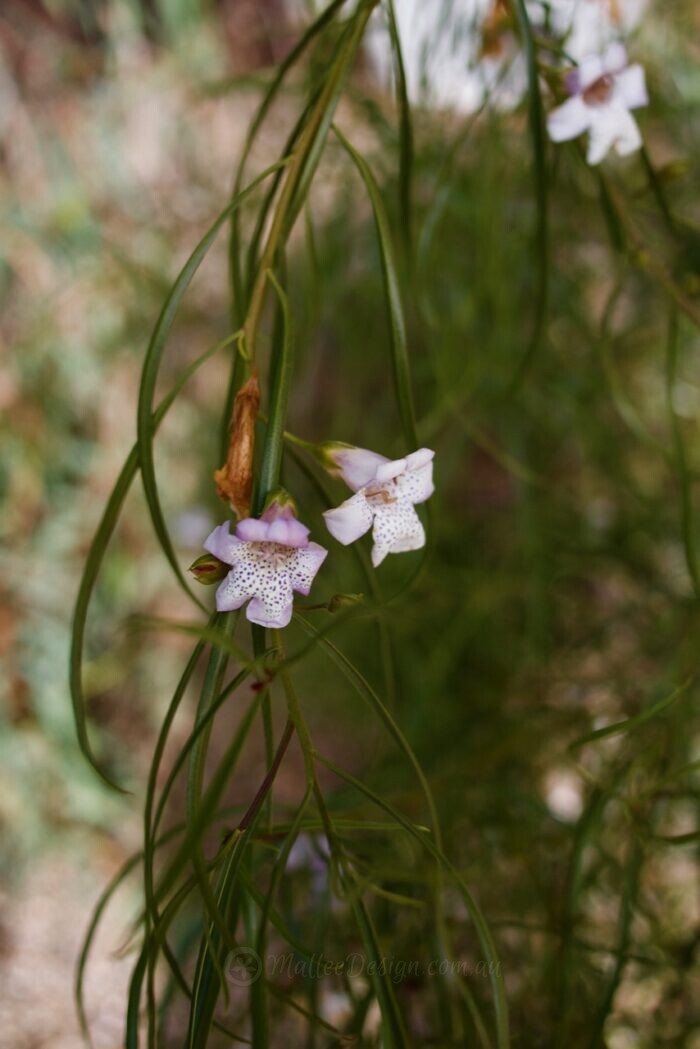 Emu Bush No. 9: Eremophila bignoniiflora x polyclada
Three years ago I set myself a challenge to learn 12 Eremophila species in 12 months, it hasn't been going very well …..yet again I have failed to meet my own deadline 🤣 However, my desire to learn more about the wonderful Eremophila genus has not diminished and I am slowly plodding along. You can see my original post here
So here we have Eremophila number 9 Eremophila bignoniiflora x polyclada one of the largest flowering Eremophilas, Isn't it a beauty? When I was wandering around Canberra Botanic Gardens a few weeks ago this showy shrub kept popping into my line of sight in full flower in the middle of Winter!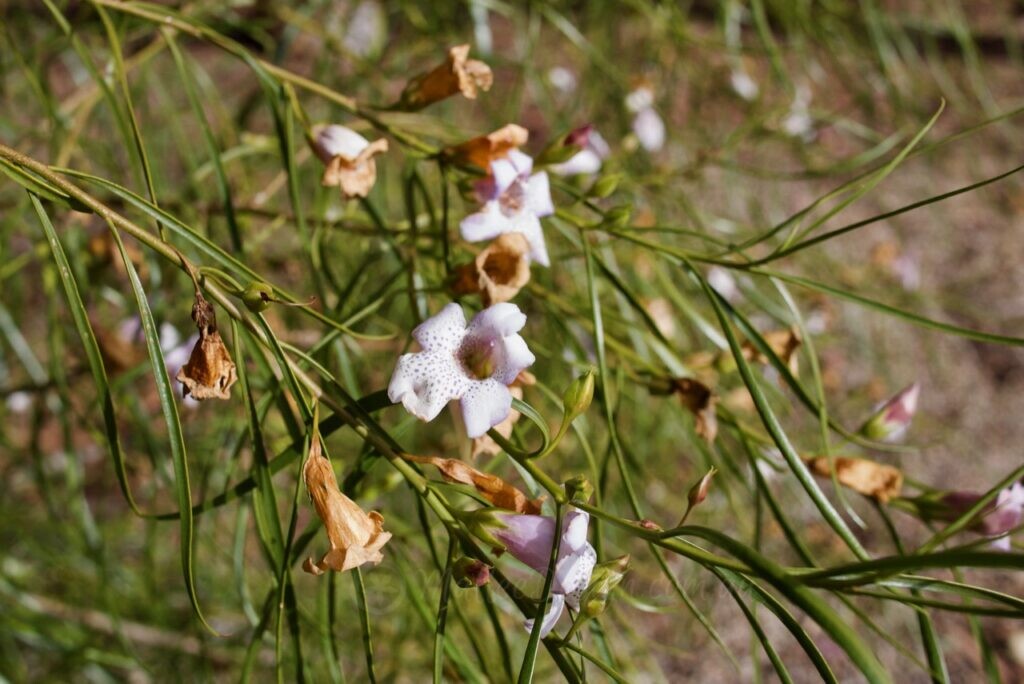 This stunning shrub grows to about 4 metres high making it almost a small feature tree, it has large pinky white flowers with spotted throats for much of the year. The long slender leaves give the shrub a weeping habit and with time this Eremophila will make an excellent screening or hedging plant as it responds well to pruning.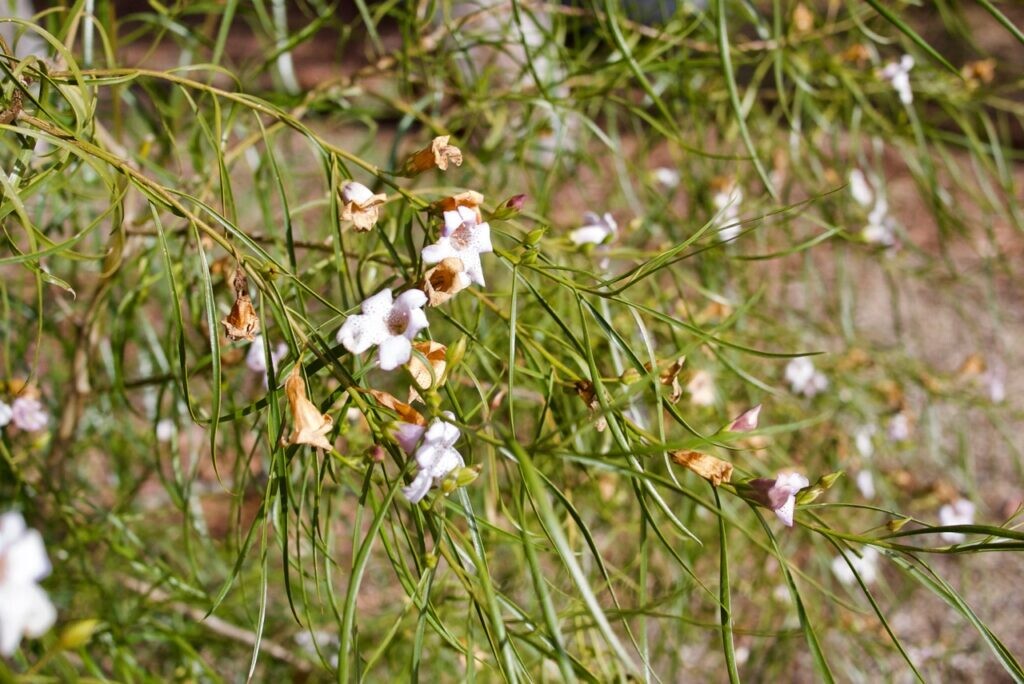 The flowers will attract bees and small birds and the shrub will provide shelter and habitat. It prefers well drained soils but will tolerate clay, acidic and waterlogged soils and on top of this it will tolerate frost, part shade and drought, see why I love Eremophilas?