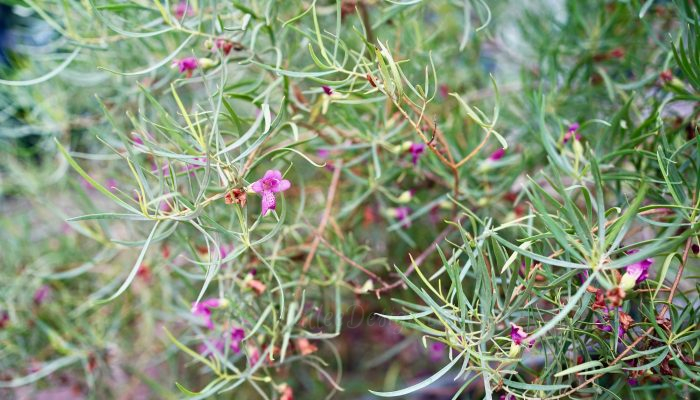 Emu Bush Challenge No. 10: Eremophila 'Meringur Crimson'
And so it continues … documenting my Eremophila discoveries, I will get to 12 one day! As we approach the end of another La Niña Summer, where heavy downpours are common and the humidity is high, it is a great chance to reflect on hardy, flexible native plants. Amongst the surprises are many species of Eremophilas both Grafted and not.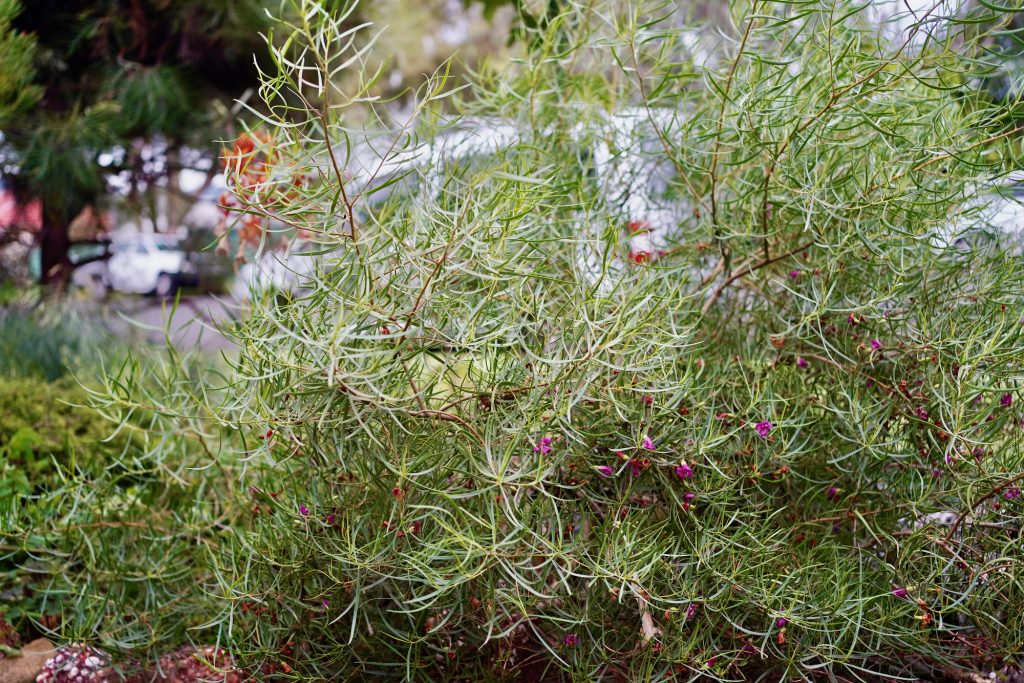 This particular Emu bush is Eremophila 'Meringur Crimson', a very attractive medium shrub with long, grey green leaves and deep pink flowers which seem to appear whenever they like 😉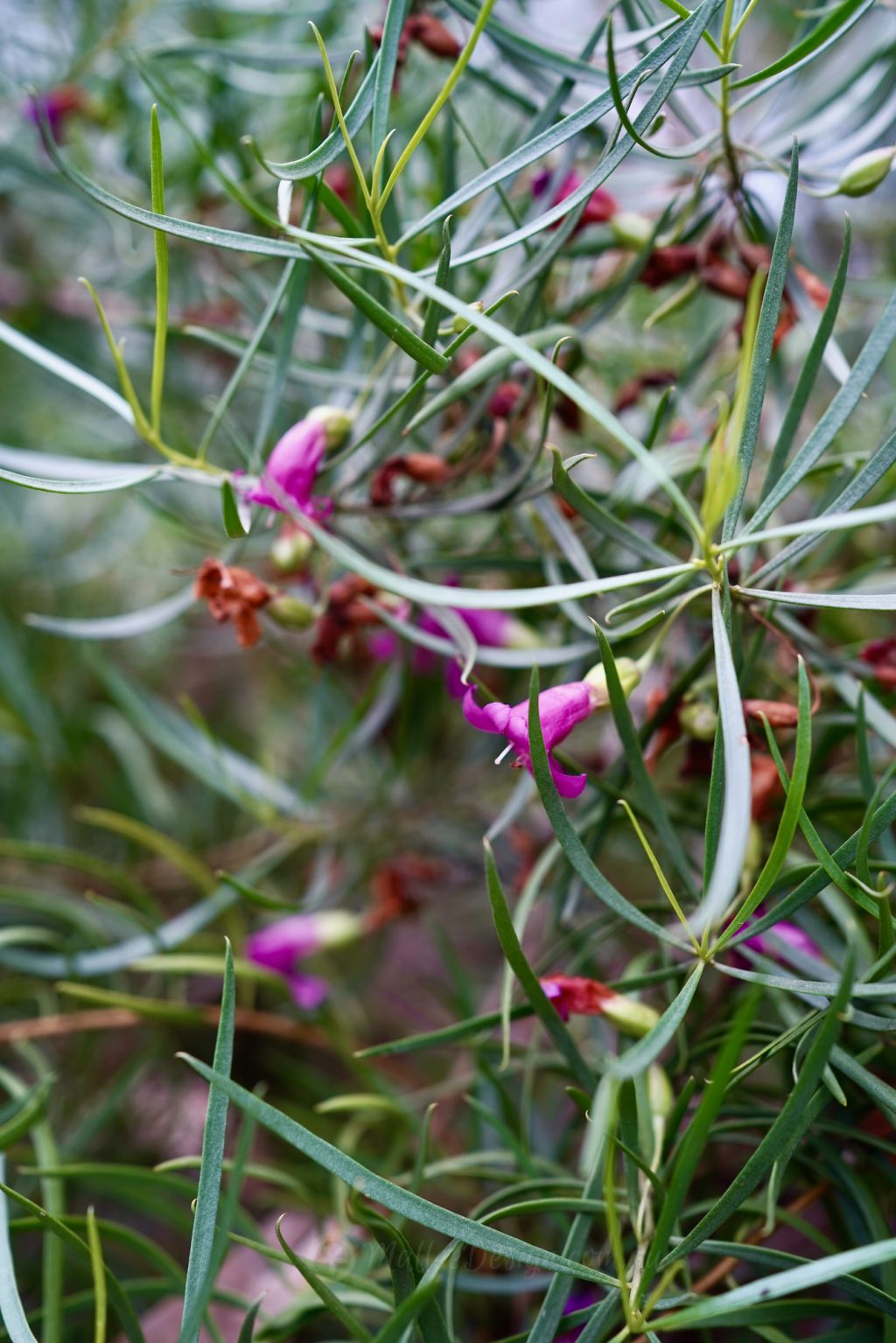 This Emu Bush has a dense rounded habit, it can be pruned as needed and could even be clipped into a more formal mounded shape. It thrives in full sun to part shade and technically enjoys a well drained soil, however this specimen has put up with wet feet on occasion over the last few year.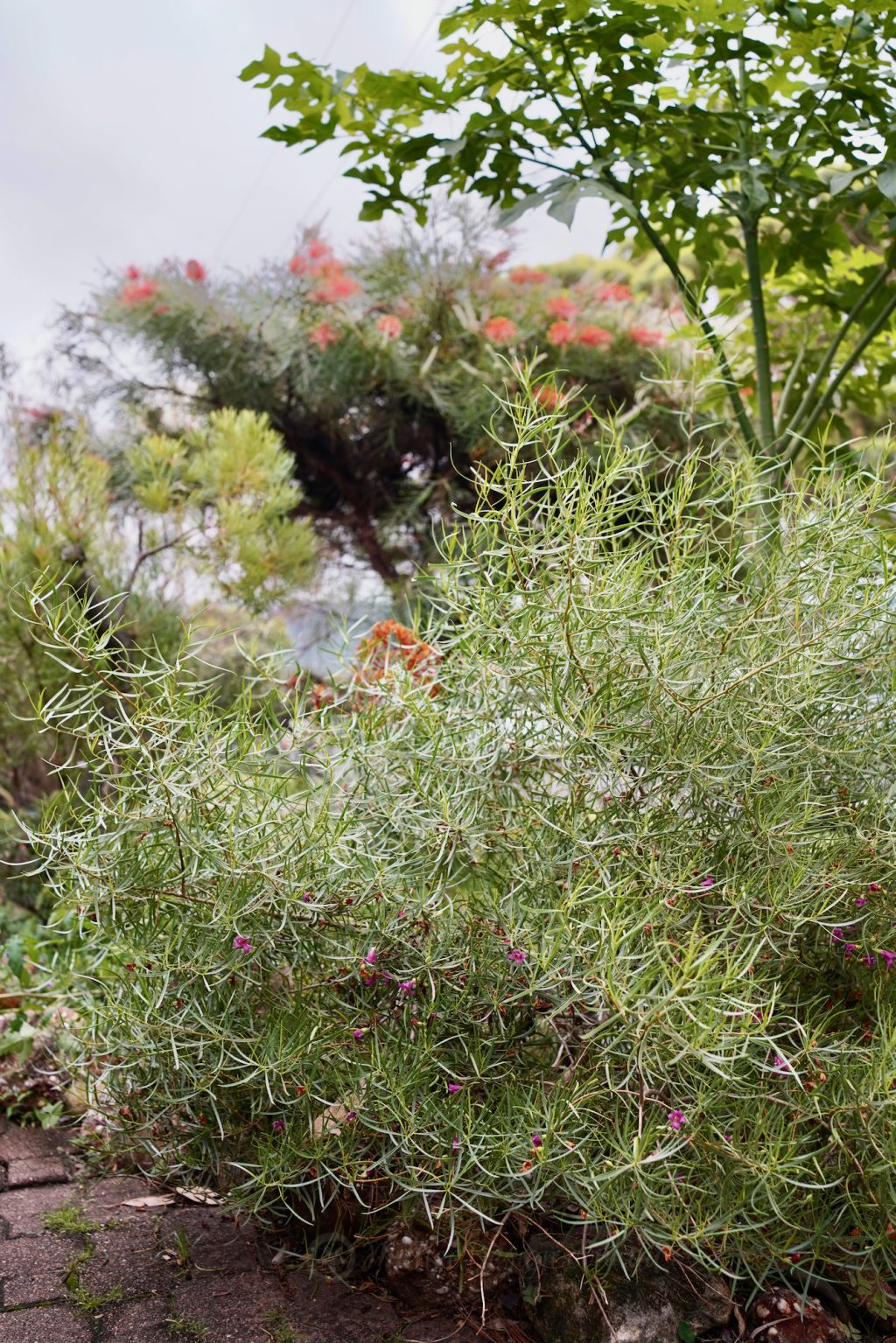 Eremophila 'Meringur Crimson' lends itself to native cottage style gardens and looks great planted next other medium shrubs with contrasting foliage and habit, like Baeckea virgata Dwarf.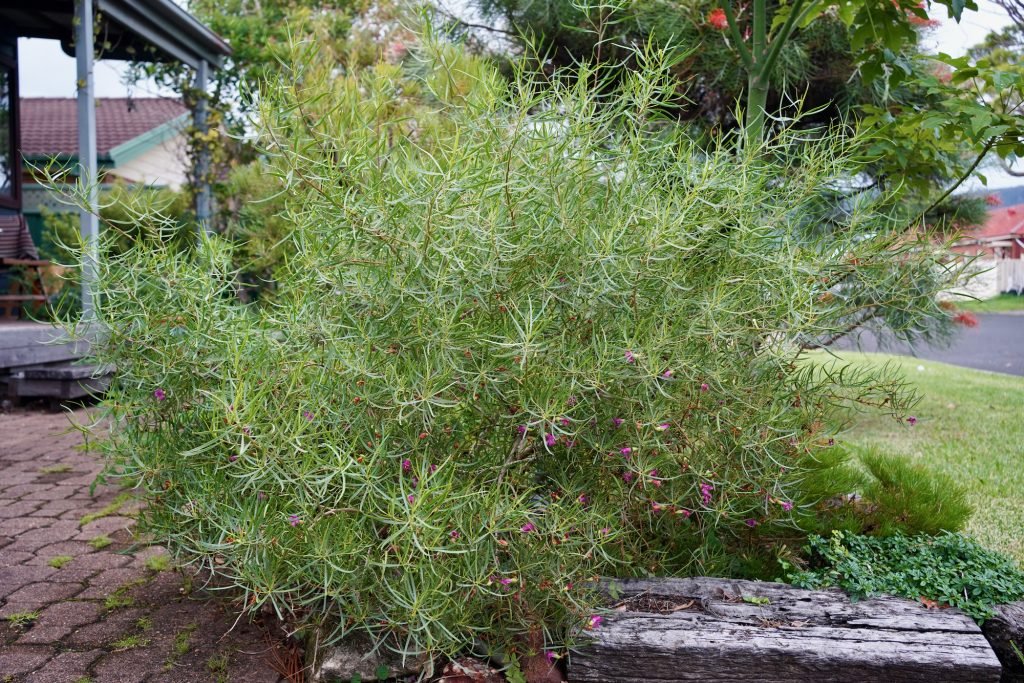 Honey eaters feed on the nectar and small insect eating birds feast on the insects attracted to the tubular bell flowers. This is a hardy species for coastal areas as it is not grafted and can tolerate salt ladened winds. The other great thing about Emu bush is that they usually are found in arid areas making them perfect garden specimens for the upcoming El Niño, due to hit us later this year.