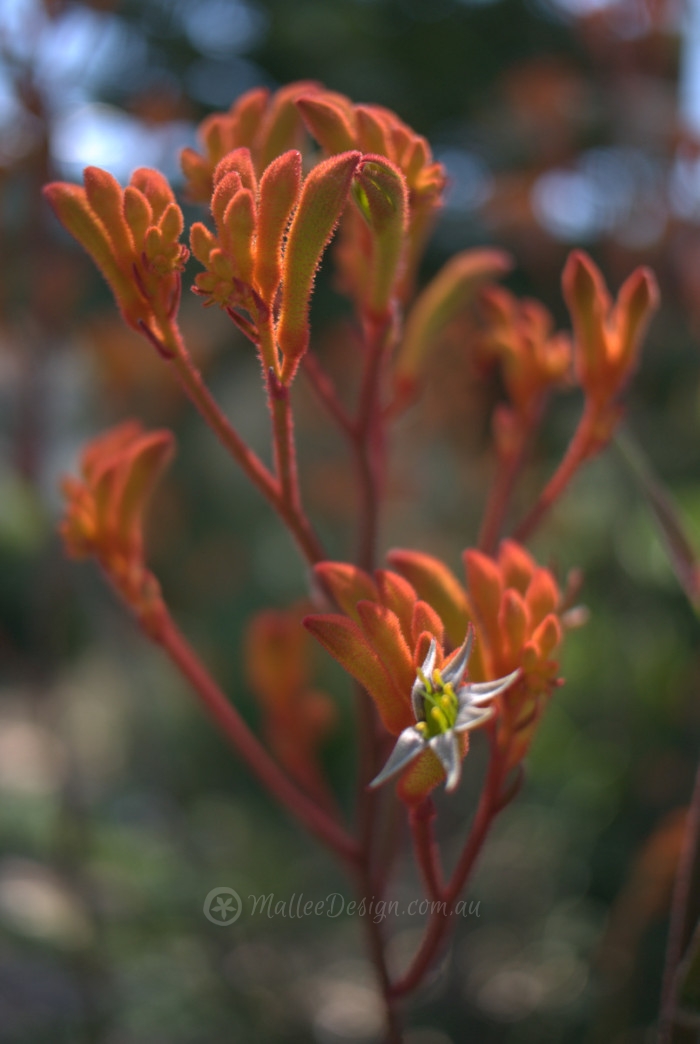 Why are Kangaroo Paws so hard to photograph?
I have found photographing Kangaroo Paws to be extremely frustrating, which is a great shame as they are one of my favourite native plants. They are showy, have long lasting flowers, a weeping leaf habit mixed with the striking vertical flower stems making them an excellent feature plant. However when I go to photograph them none of these strong characteristics show up. They are un-photogenic.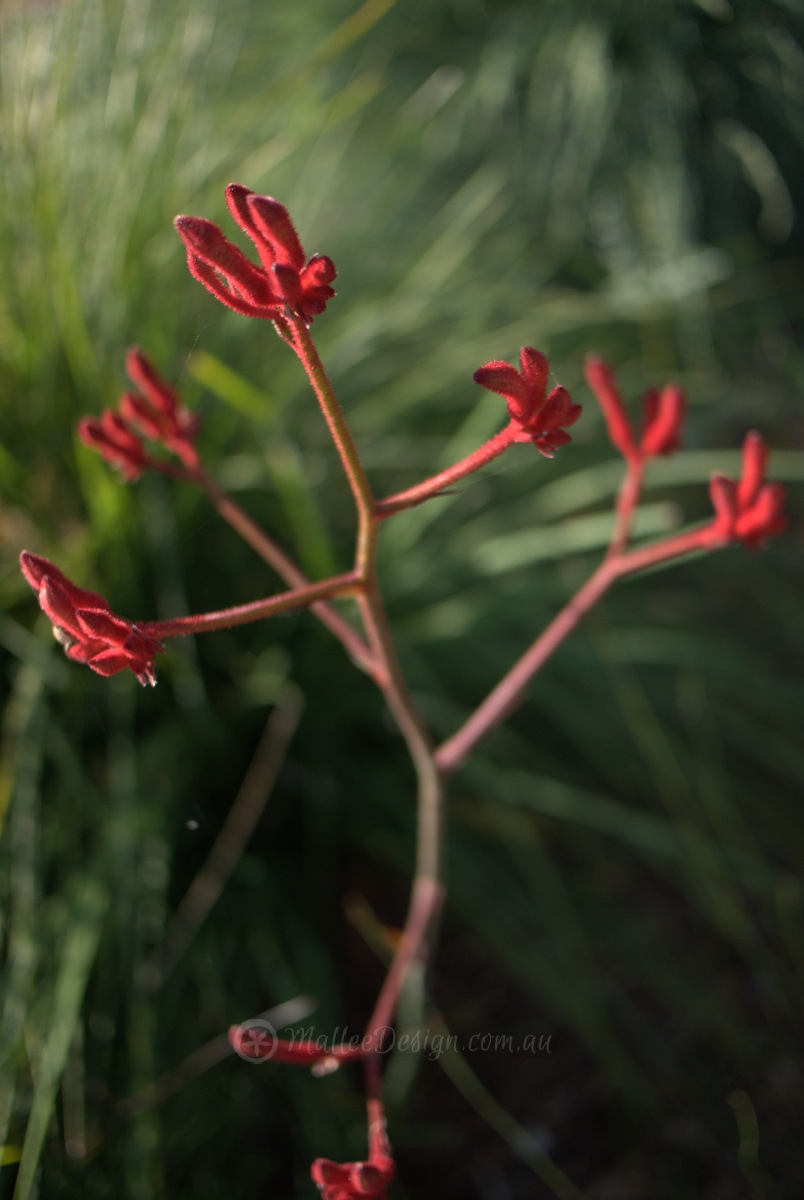 I think one of the reasons is that often they are not used well within the garden, the other is perhaps that they are impressive both from a distance and close-up, which is hard to capture in an image at the same time.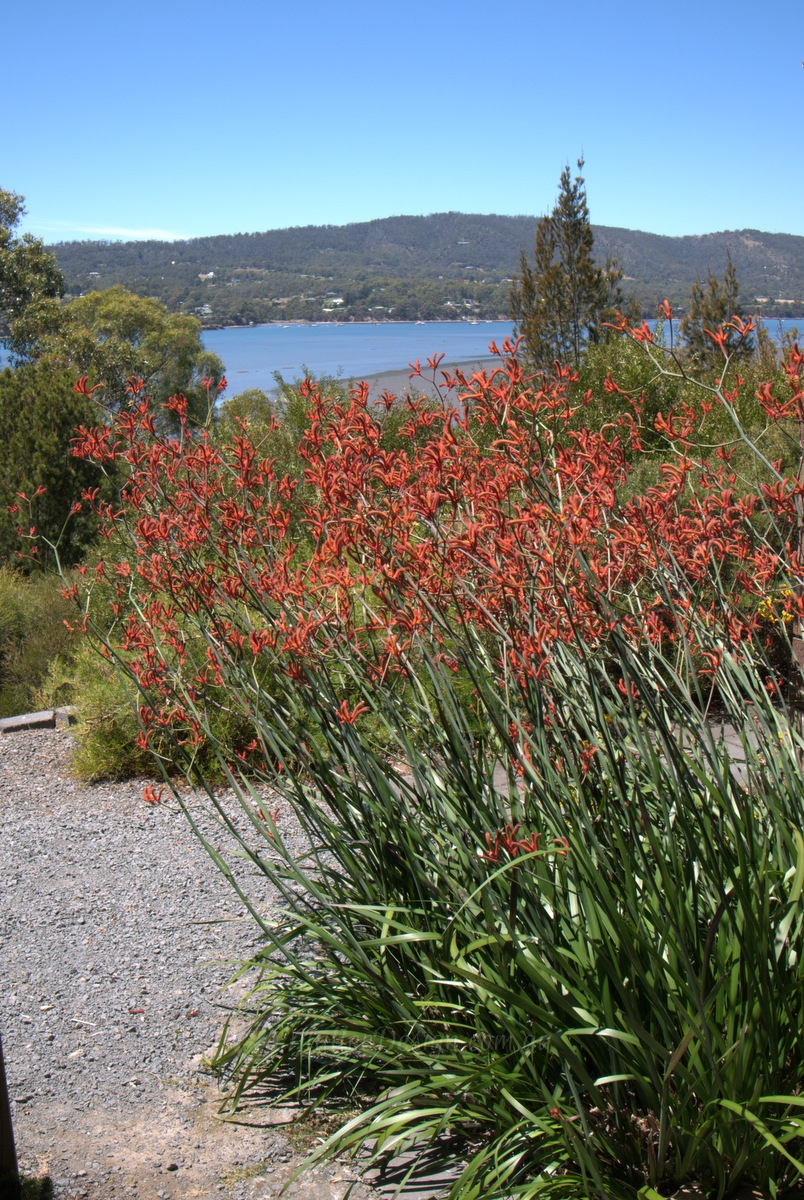 In the image above you get the full effect of seeing the glossy dark green weeping clump with the tall bright orange canes of flower above. In this way it works as the Kangaroo Paw doesn't have to compete for attention with other ground covers or even background planting.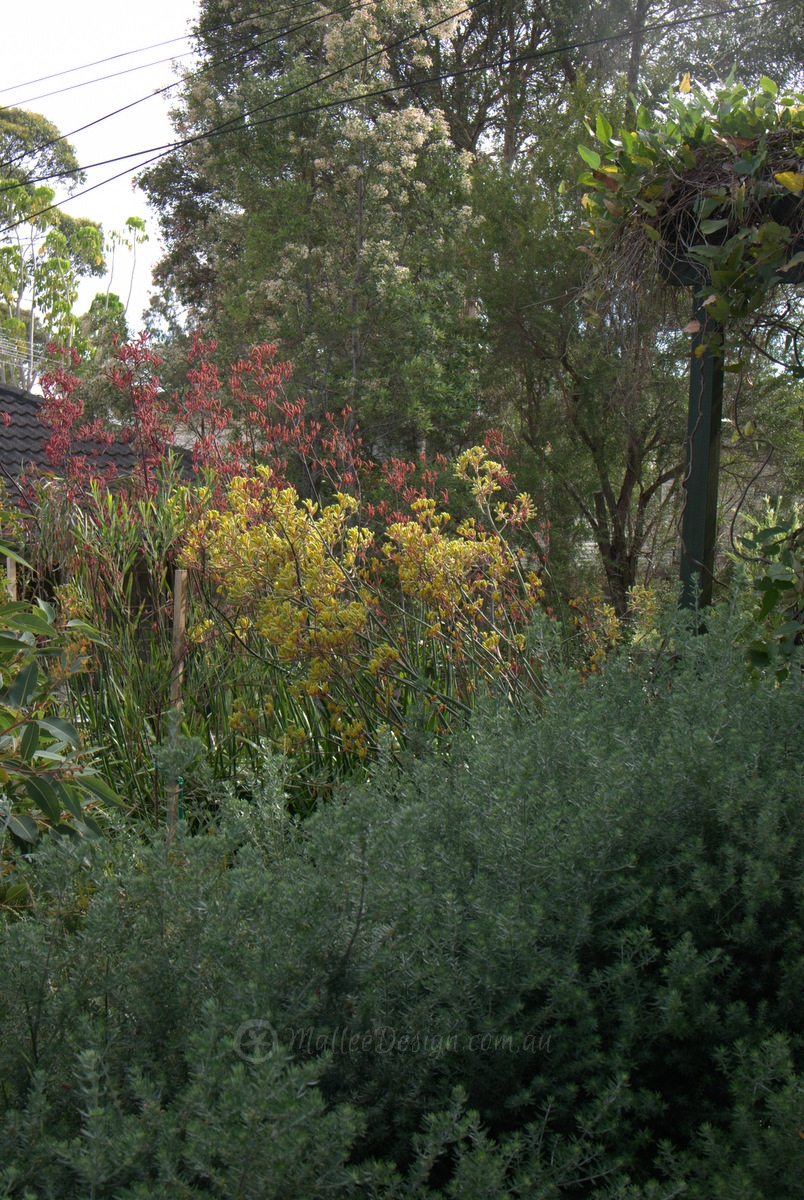 Layering two different colours with differing flower heights can also work well as seen in the image above. These are in a garden I designed in Engadine and are almost like a background, planted for their flower spikes colour.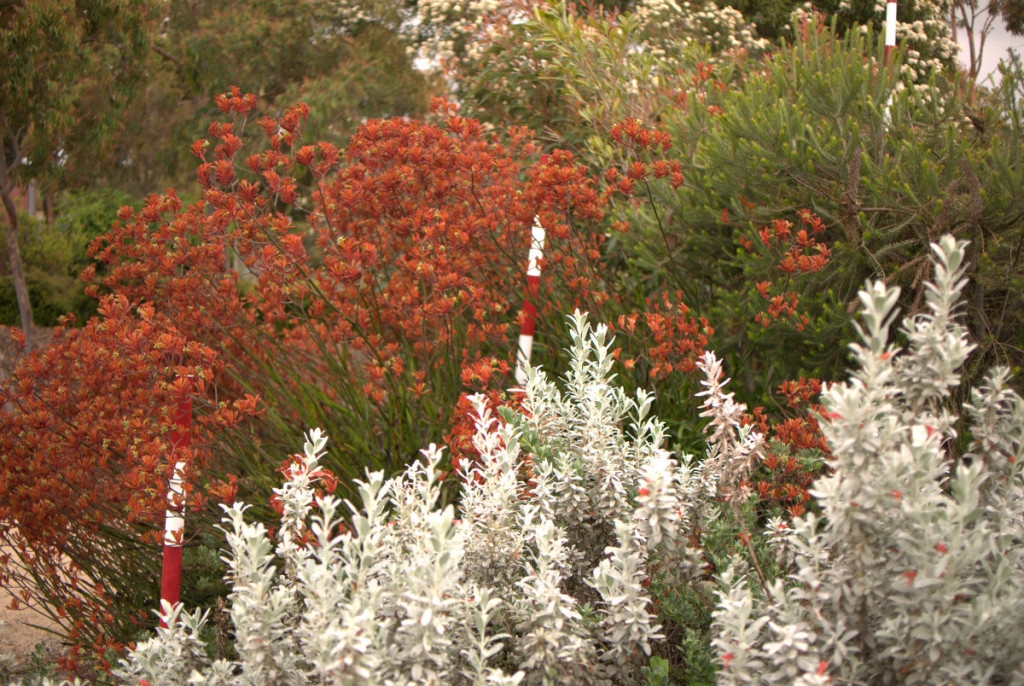 In the image above they have again been used for the mass of colour from the flower spikes but also as foliage contrast with the silver upright stems of the Eremophila against their green strappy leaves.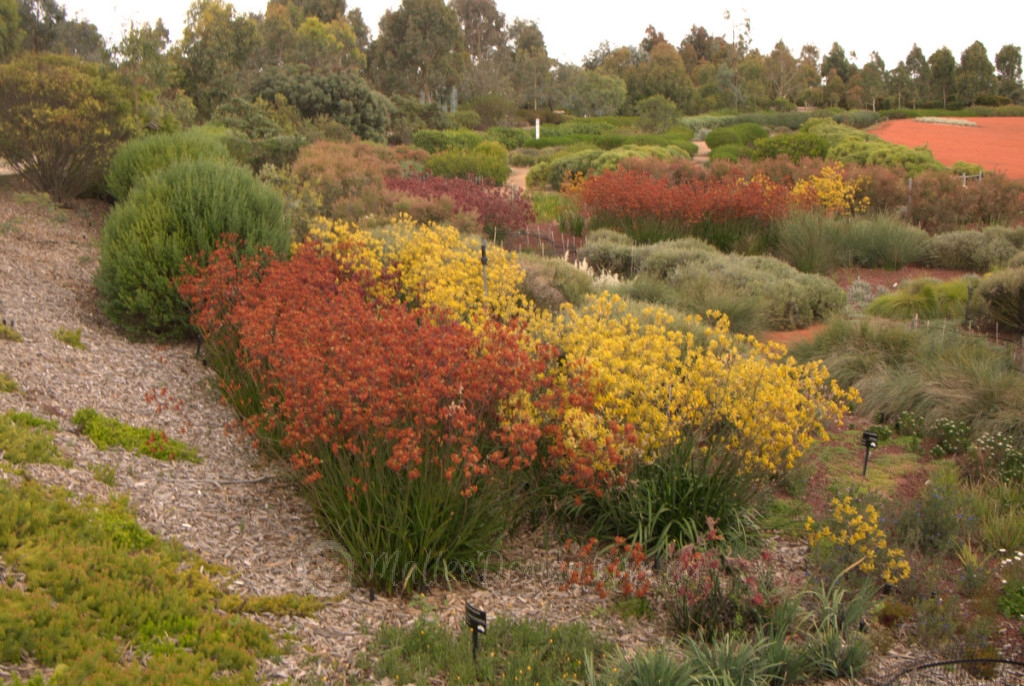 They do work well mass planted, but best planted close together so the flower colour is dense and appears almost like clouds. In the image above you can see the bright orange, Yellow and deep red.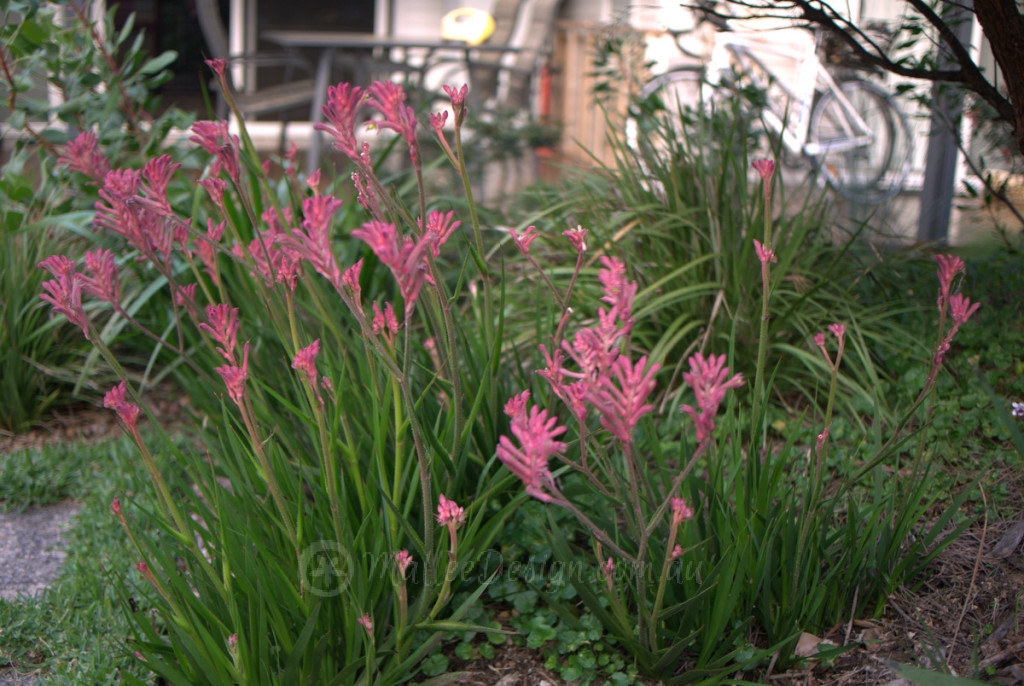 I tend to steer clear of the Dwarf varieties except for Anigozanthos 'Bush Pearl' which is a deep pink, growing to approximately 40cm high, these have a long flowering period and I really like the upright lime green leaves. They look best planted in groups of 3 or more especially in the foreground of a garden bed.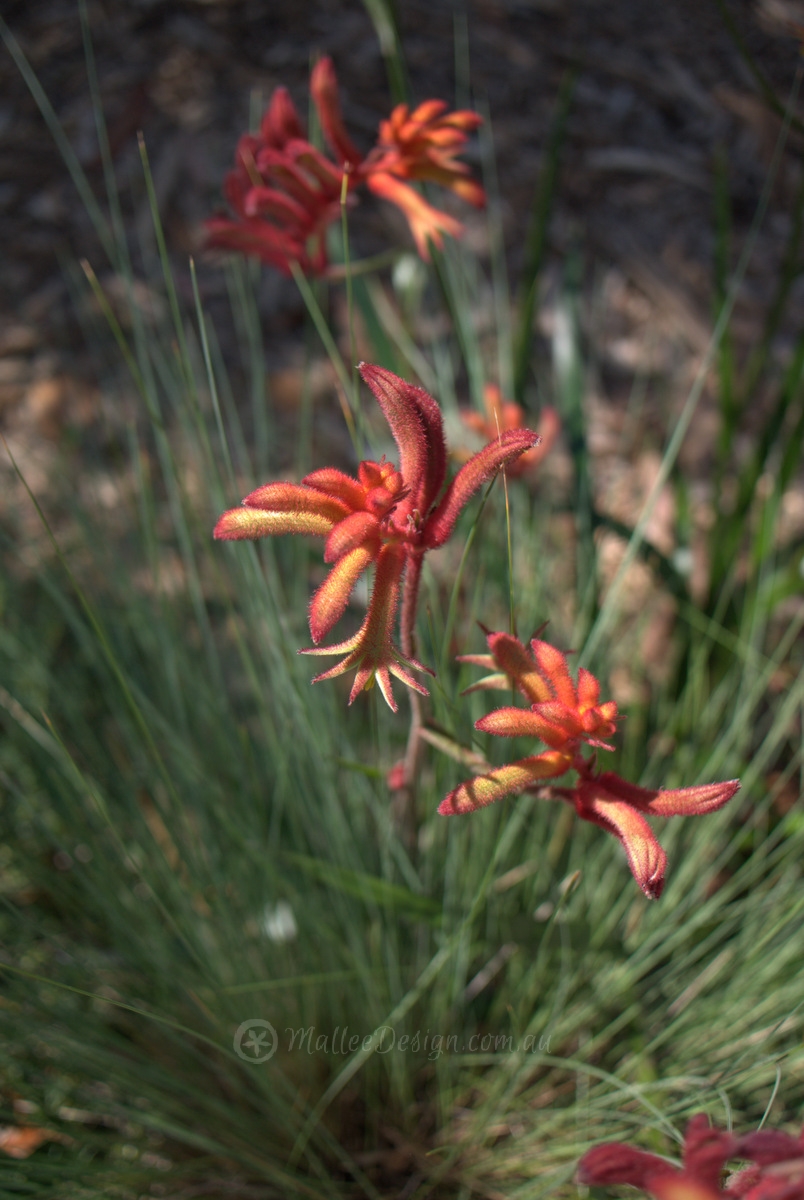 Sometimes Anigozanthos species work well as individual specimens but I find they need some friends dotted around the space to back them up when they are flowering.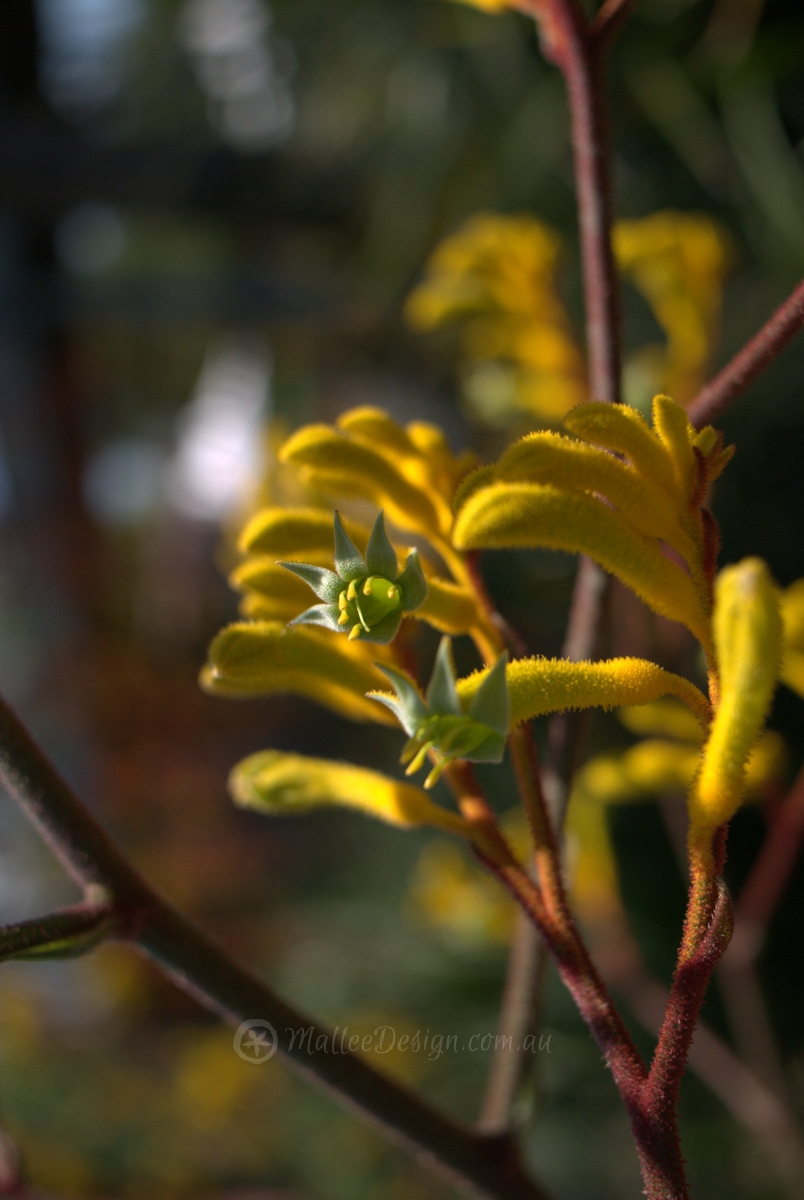 The other way to view them is up close, nice and close, really get in there and check out their lovely fury stems which are often contrasting colour to the flowers. Then when they open they reveal a different colour again! Show offs!