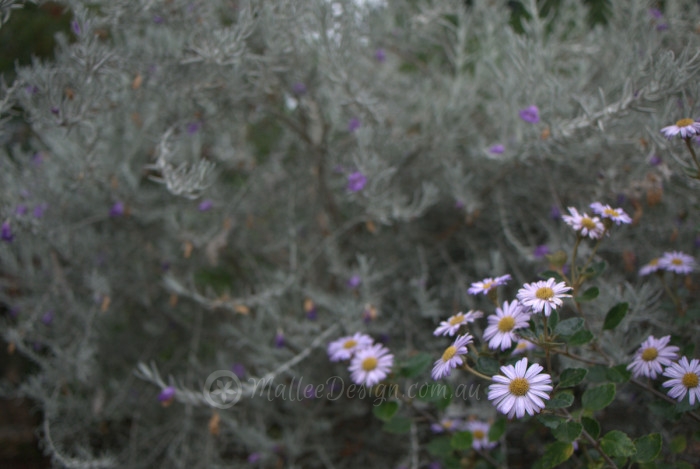 Illawarra native garden full of fresh ideas!
I visited the native garden of a passionate native plant lover last week to grab some inspiring photos and ideas; and the garden did not disapoint.
This is the 4 th native garden for the owner and she began building it about 8 years ago after moving from a large property in the Snowy Mountains.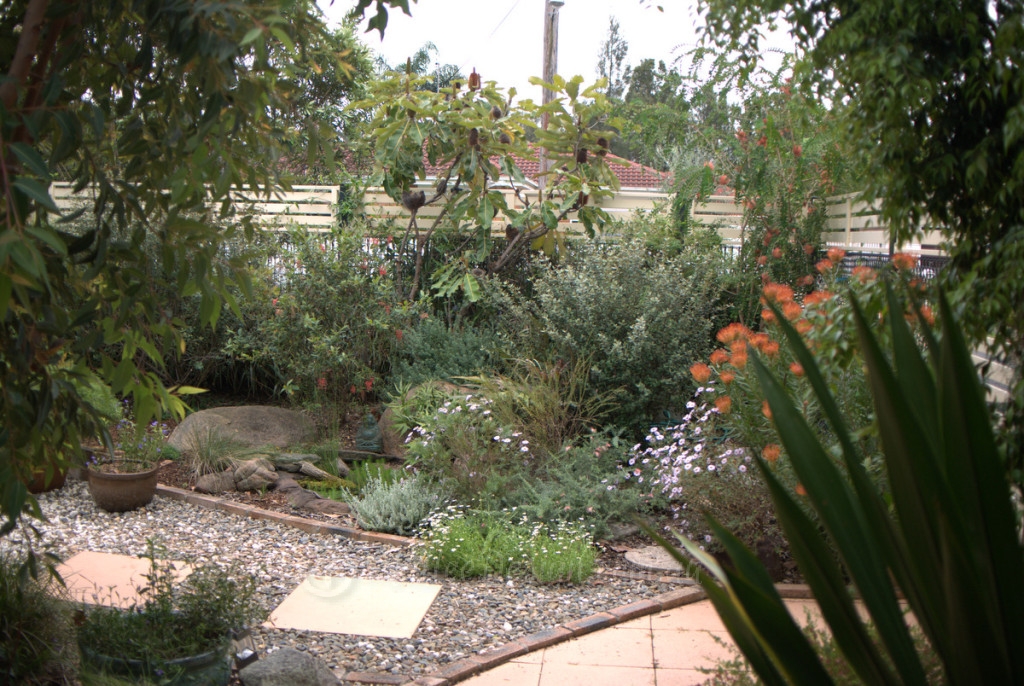 The front of the garden is entered by a side gate, making it feel quite private. The feel of the front garden is of a large enclosed courtyard with a little bit of a formal feel.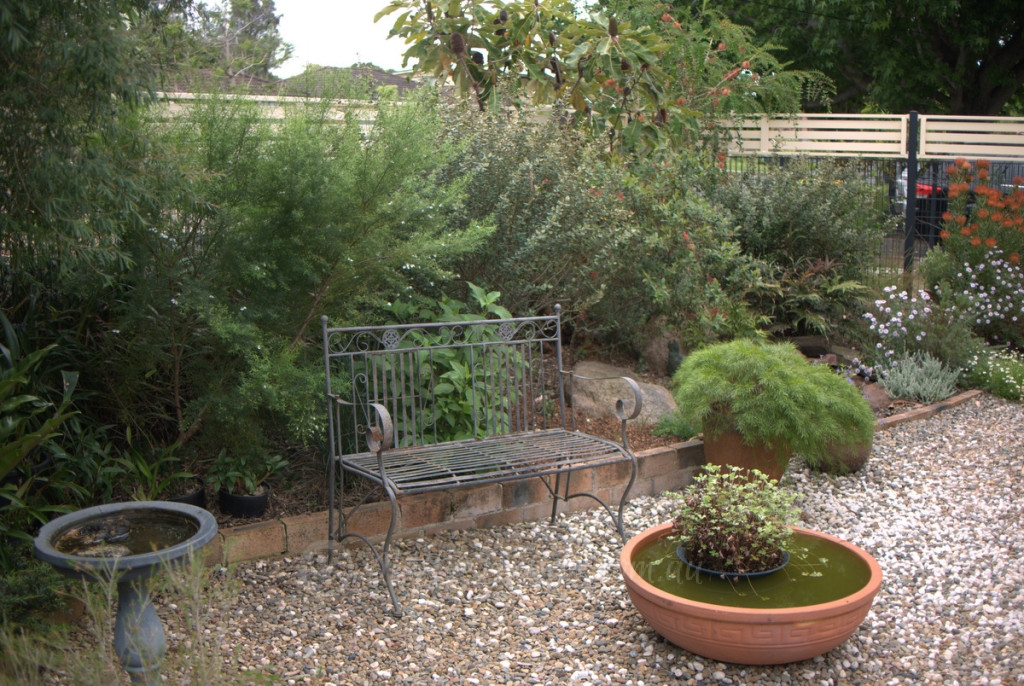 Pebbles have been used to create an open space, there is a small natural rock water feature and plenty of well pruned flowering shrubs.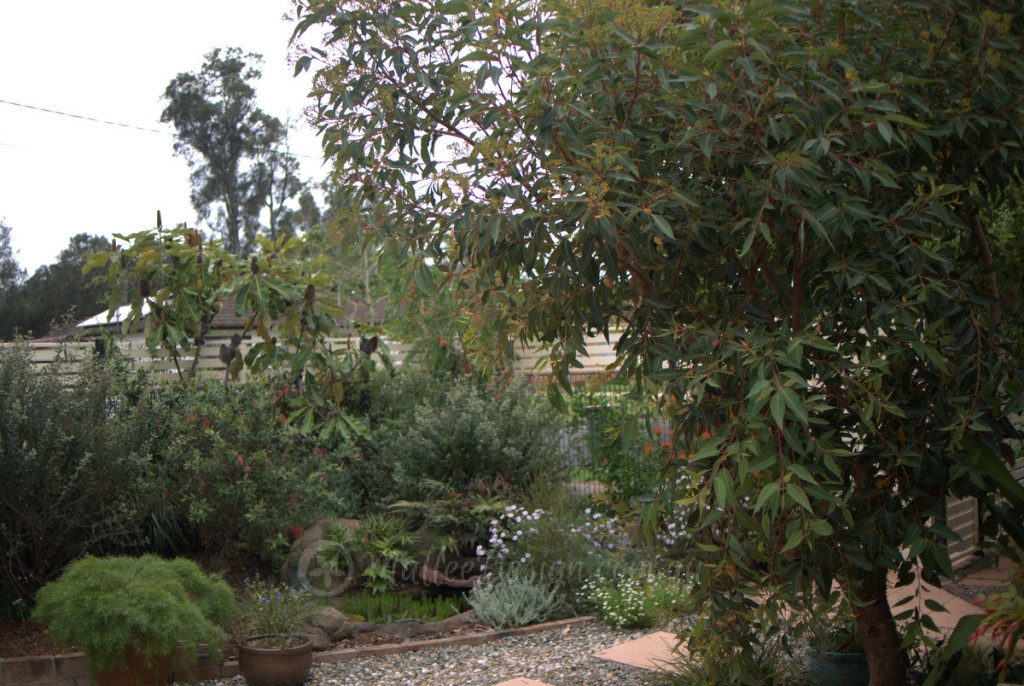 A plant that has been particularly well pruned is this Eucalyptus 'Dwarf Orange' in the foreground on the right. It receives a very harsh prune every year after flowering almost like a crepe myrtle. All the leaves are pruned off and it re-shoots lush new foliage and flowers its head off each year. It is one of the happiest and healthiest grafted gums I have seen and was covered in new buds.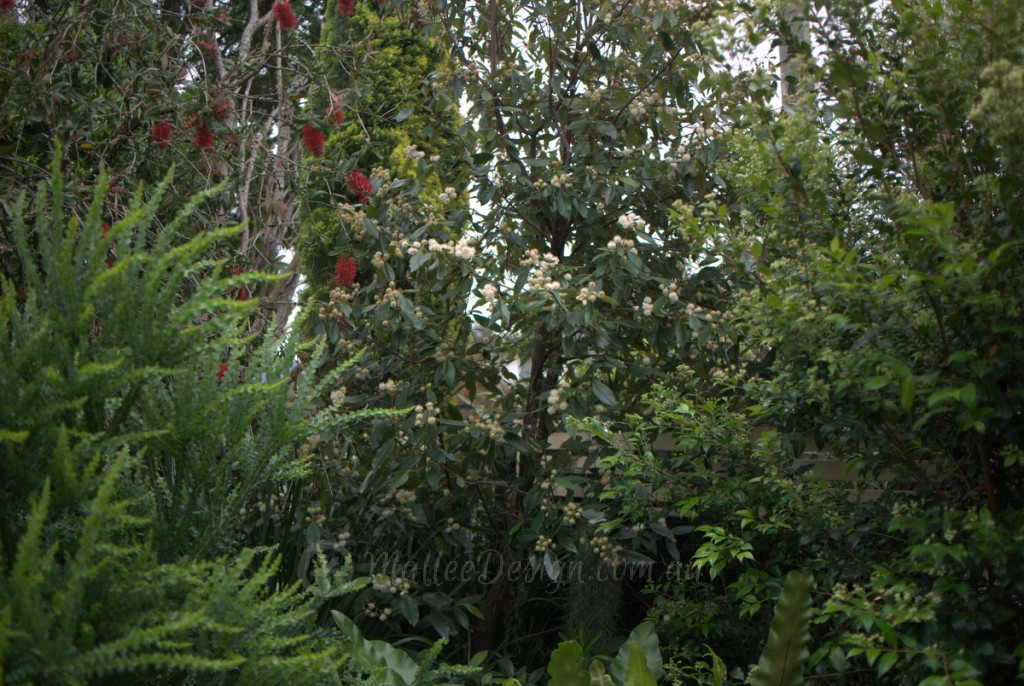 The front garden has been enclosed with dense screening plants so that it is private from the street. In the image above you can see (from left to right) Acacia 'Little Nugget', Callistemon 'Endevour', Callicoma serratifolia in full flower and Backhousia myrtifolia. All wonderful screening plants.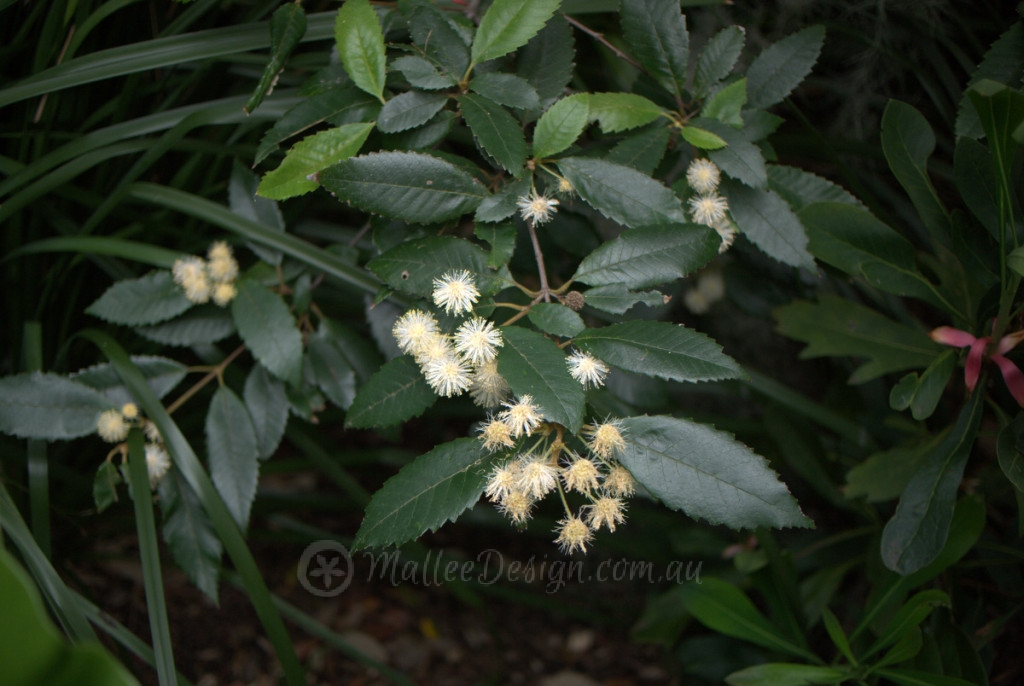 Callicoma serratifolia is one of my favourite small trees, it is sometimes called Black wattle and you can see why as it has very Acacia like fluffy ball flowers.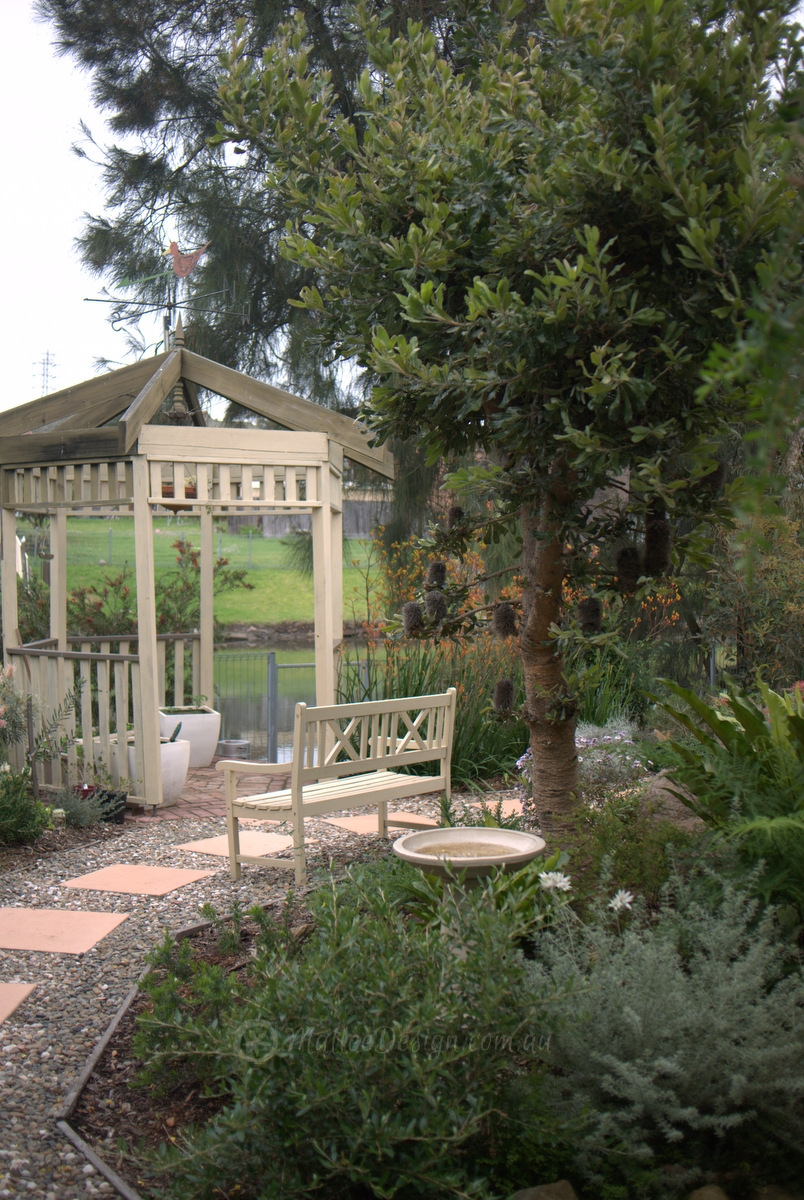 The rear garden backs onto the water, it is a wetland that feeds into a large lake, the owner takes her kayak out the back gate and then explores the waterway by launching off her back fence! There is plenty of great examples of contrasting planting in the rear garden. Plants have been chosen for their foliage contrast and striking forms. The Banksia serrata in the image above makes a great small feature tree with its lower branches pruned.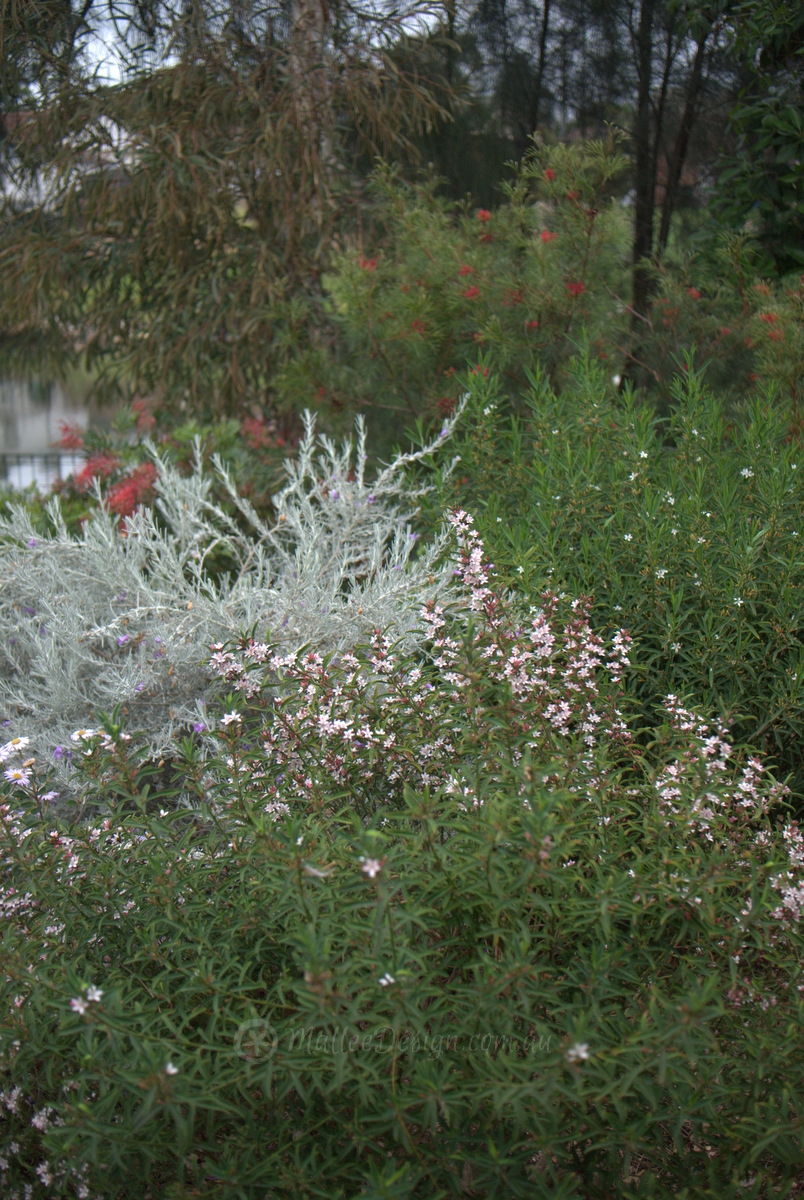 The Philotheca myoporoides has been clipped into a neat thick shrubs and sets off the Eremophila 'Nivea' beautifully.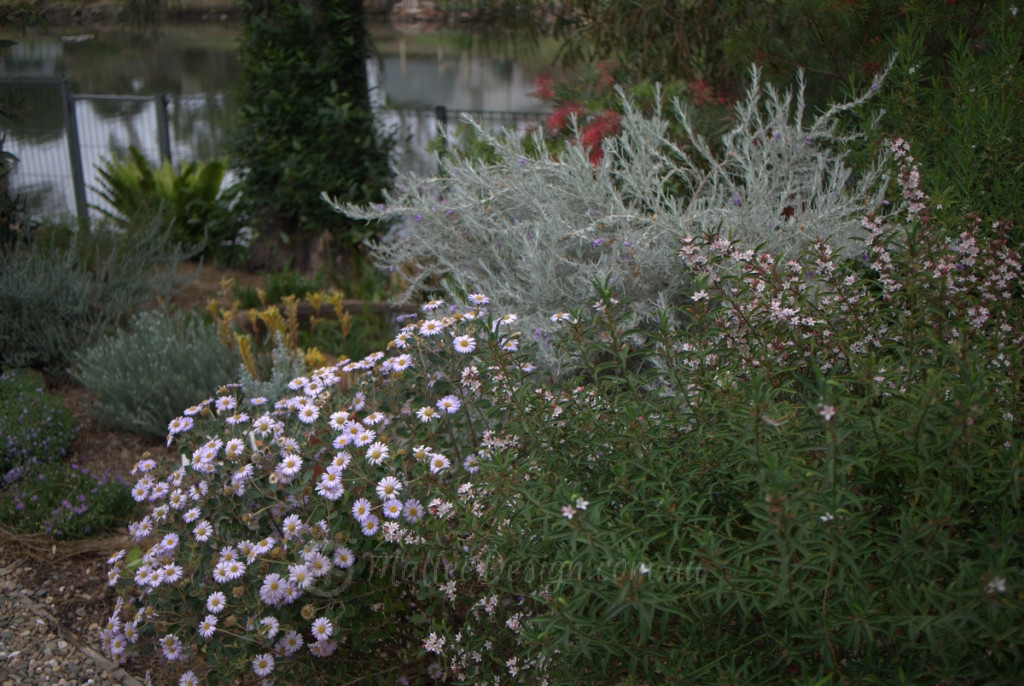 Throughout the garden in both the front and rear Olearia tomentosa (the purple daisy flower) has been used as a low mounding shrub, when not in flower it has grey green oval leaves which are a little furry. This repeat planting of one particular species ties the spaces together and creates cohesion in a colourful planting.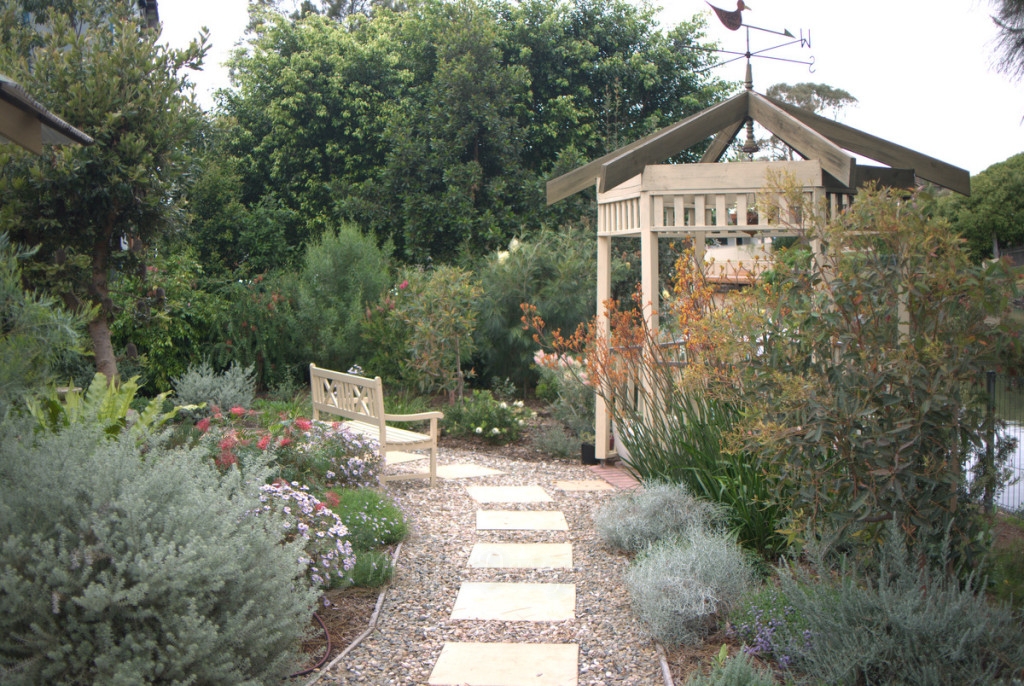 I the image above you can see the grey foliaged plants that have been used to highlight and off-set the greens, she has used Leucophyta brownii, Westringia 'Smokey' and Rhagodia spinescens. There is an imposing two-storey house next door that has been successfully screened out with medium to tall native trees. This is a lovely deep green backdrop when viewed from a distance.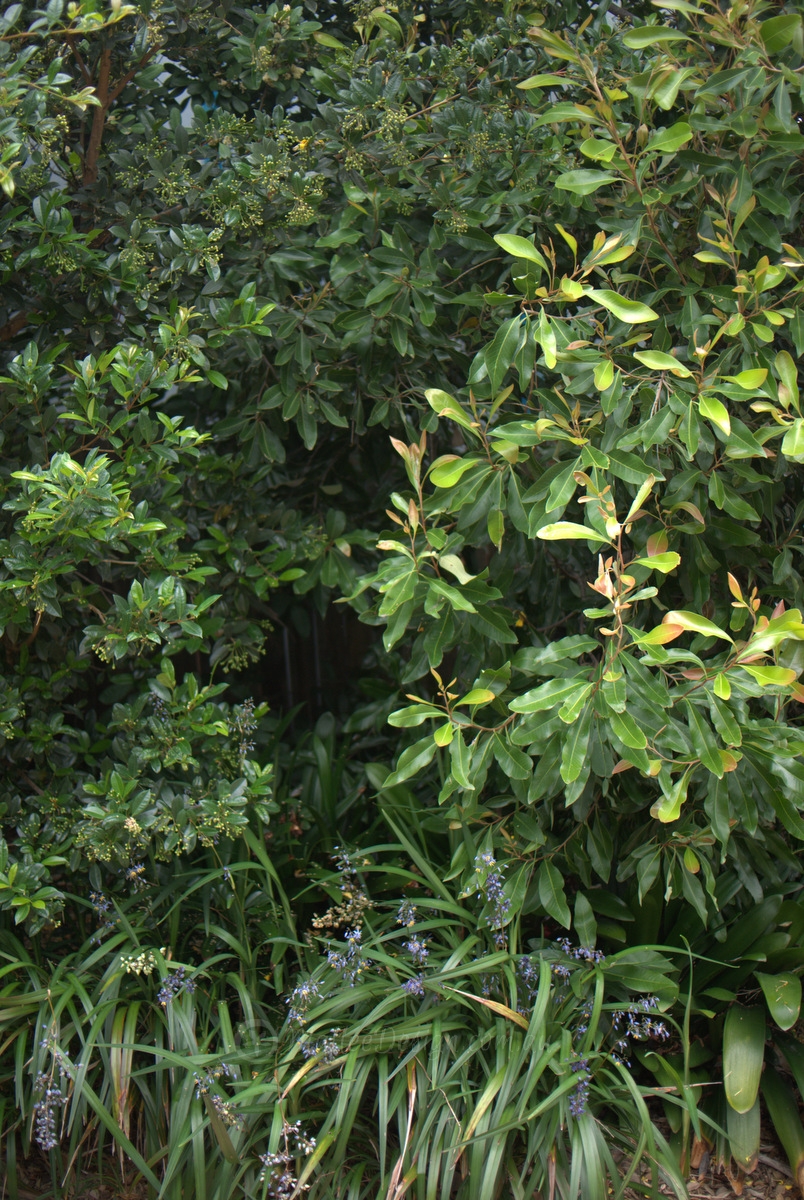 Dianella caerulea has been planted as an under storey border to the tall hedging trees of Buckinghamia celsissima, Planchonella australis and Syzygium sp.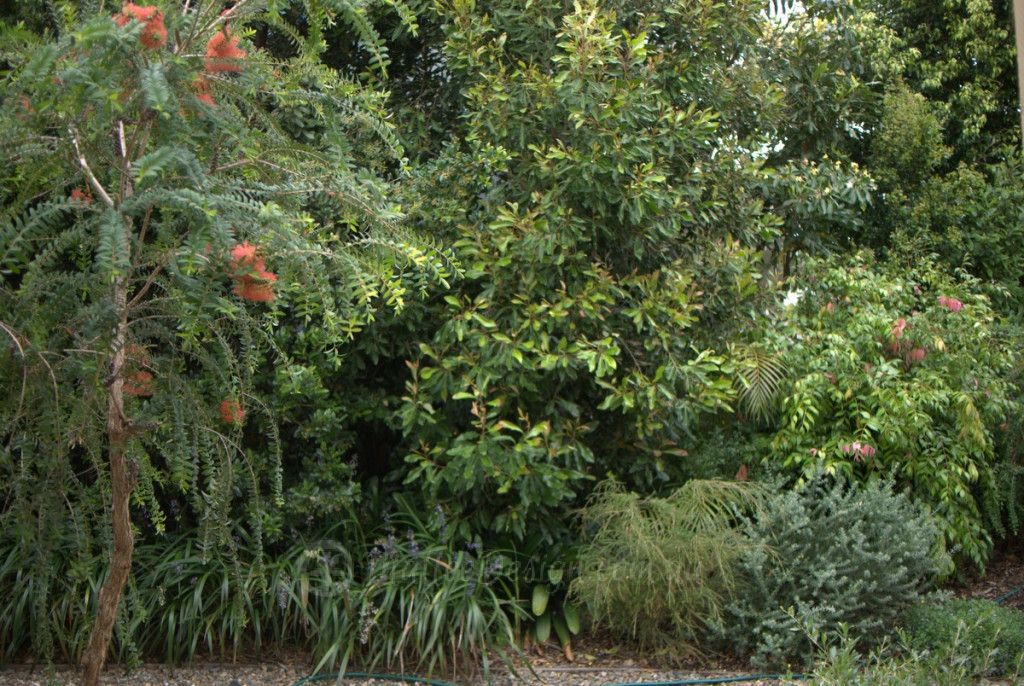 In the image above on the left you can see Melaleuca hypericifolia, however it doesn't look like its  regular sprawling messy self, it has been pruned to be an upright weeping shrub with the lower branches pruned to show off the pretty bark. By maintaining it this way you also have a much better view of the flowers and apparently the birds flock to this species.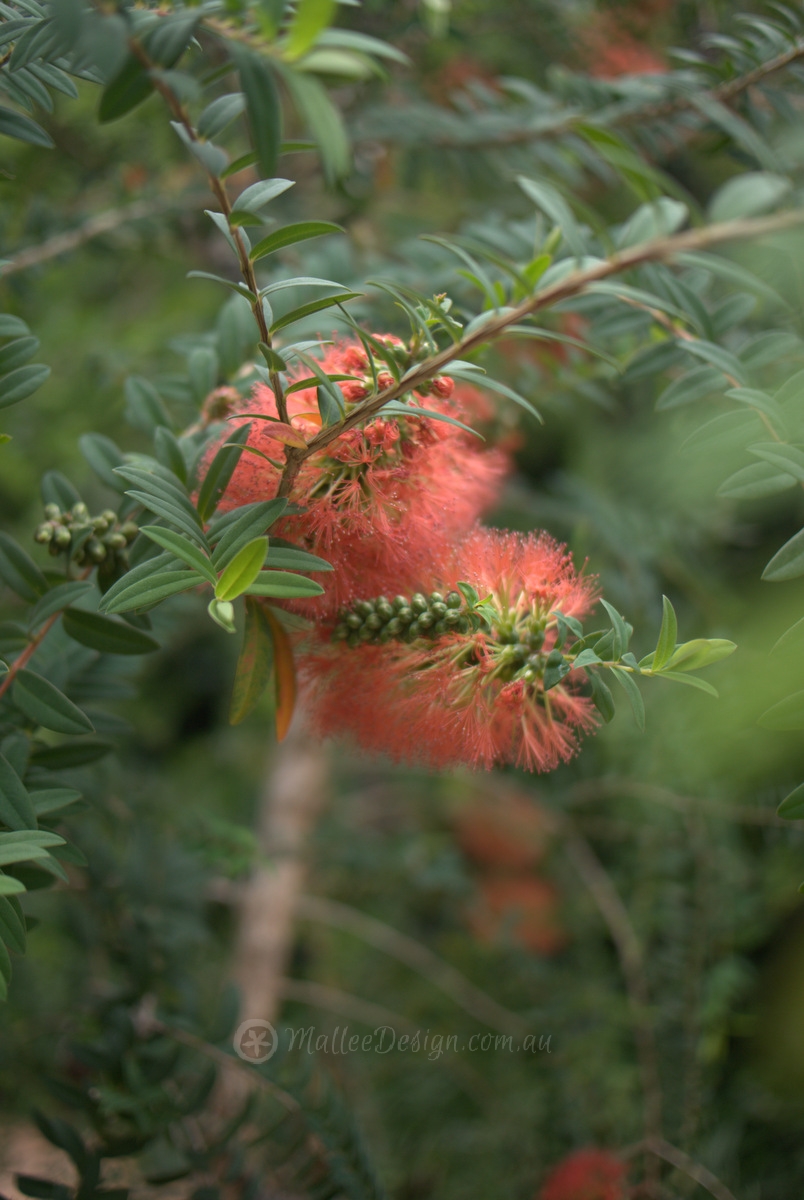 There were several Melaleuca hypericifolias dotted around the garden and all have been maintain din the same way.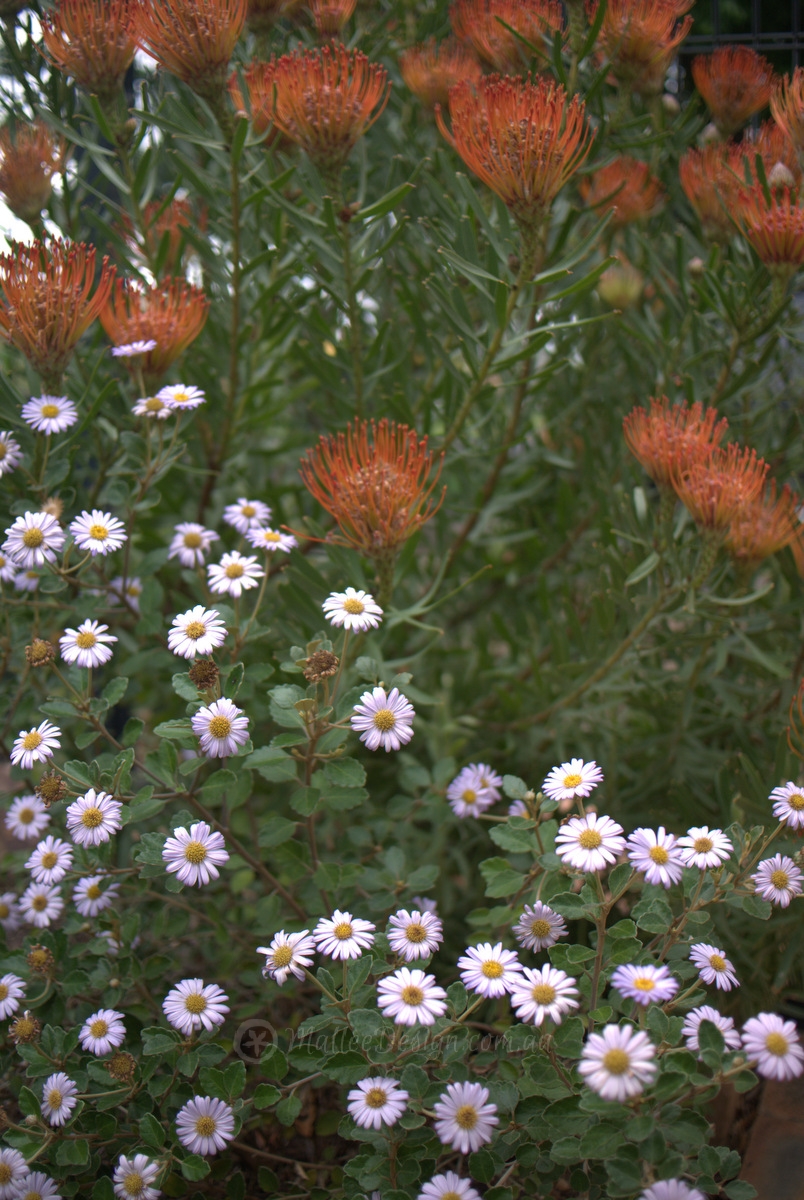 There is much to be learnt from looking closely at "gardeners" gardens, this garden has benefitted greatly from having an experienced native plant lover whom isn't afraid to prune or experiment and who also has a great eye for detail and plant combinations.