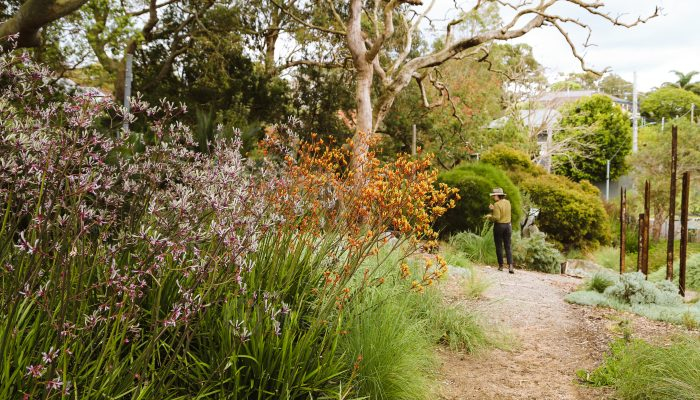 Kangaroo Paw Care – Get the Pruners Out!
The Kangaroo Paws in this Bundeena garden are a rainbow of colour, they were planted three years ago in a swathe to test Angus Stewarts 'Anigozanthos 'Landscape series' range. They have a striking effect mass planted and it was a delight to go back and visit them in full bloom a couple of weeks ago. They have been well looked after!
Below you can see Anigozanthos 'Landscape Violet' or 'Lilac' and Anigozanthos 'Landscape Orange'. The Landscape series of Kangaroo Paws send up tall flower spikes (up to 2m) in spring, come in a range of colours and are fairly hardy, they are what have been used in this garden.
Although it can be tempting to leave a beautiful thing be, the best way keep Kangaroo Paws vibrant is to give them a hard prune after flowering. And by hard I mean hard! Cut off all the flower stalks right down to the base and cut back 2/3rd's of the foliage. If there are extra browning leaves within and around the plant you can remove these with secateurs or your hands as well.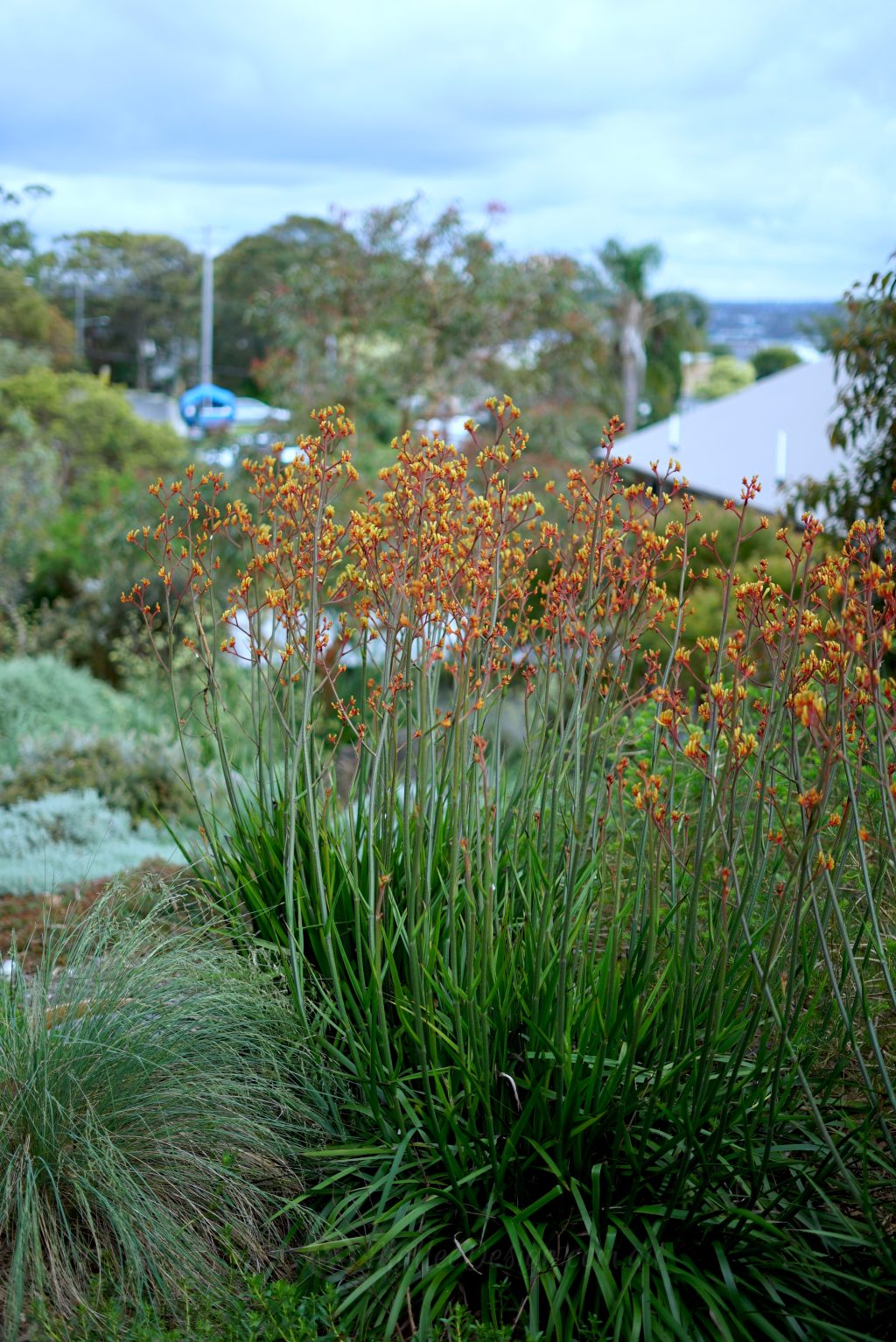 Cutting them back re-invigorates the plant, stimulates new shoots and makes sure the plant has room to put on fresh growth. If you don't prune your paws the leaves and flower stalks will start to wither, brown, become scrappy and loose their perky clumping form. They will regrow very quickly after pruning so it's okay to dramatically reduce their size and I assure you they will thank you for it.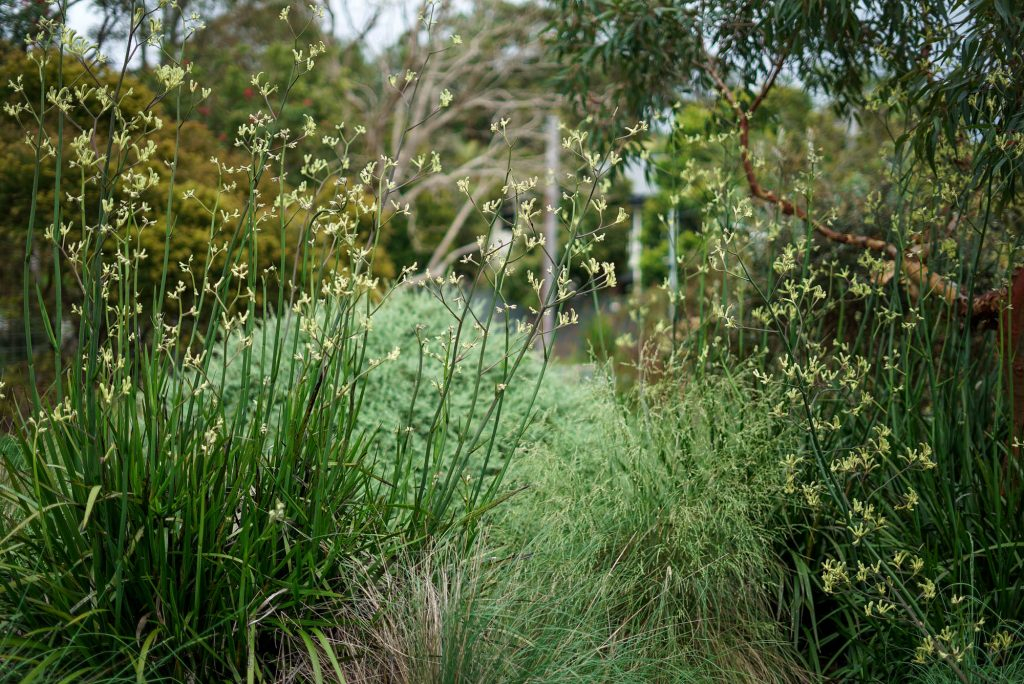 After pruning can also be a good time to give your paws a feed with some native fertiliser. They've just expended a lot of energy producing such beautifully flowers for so long so an extra feed can help boost new growth.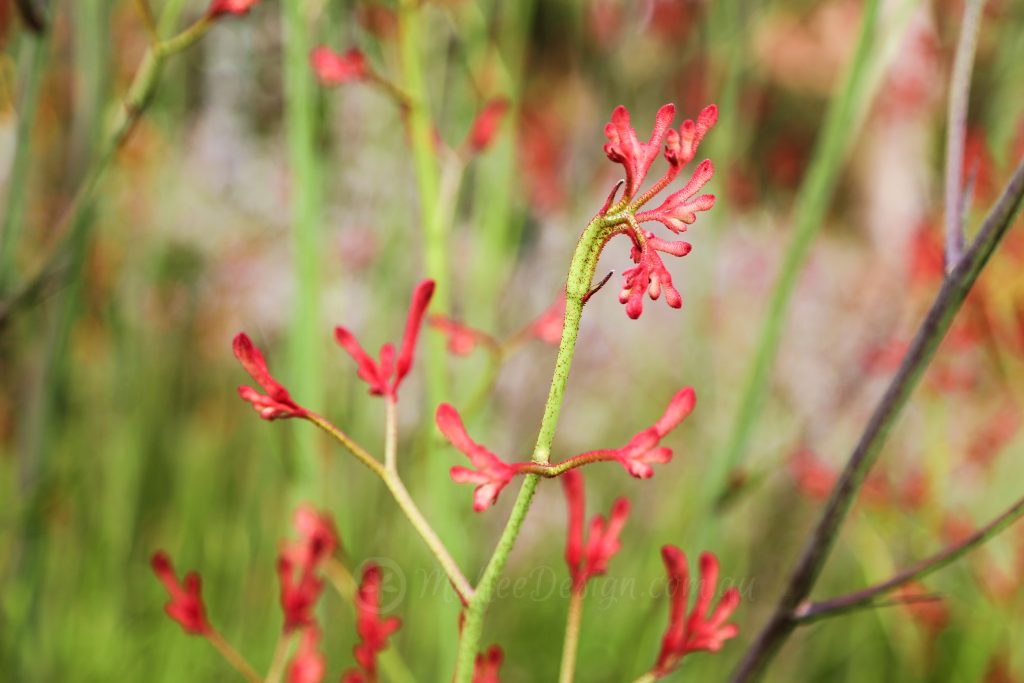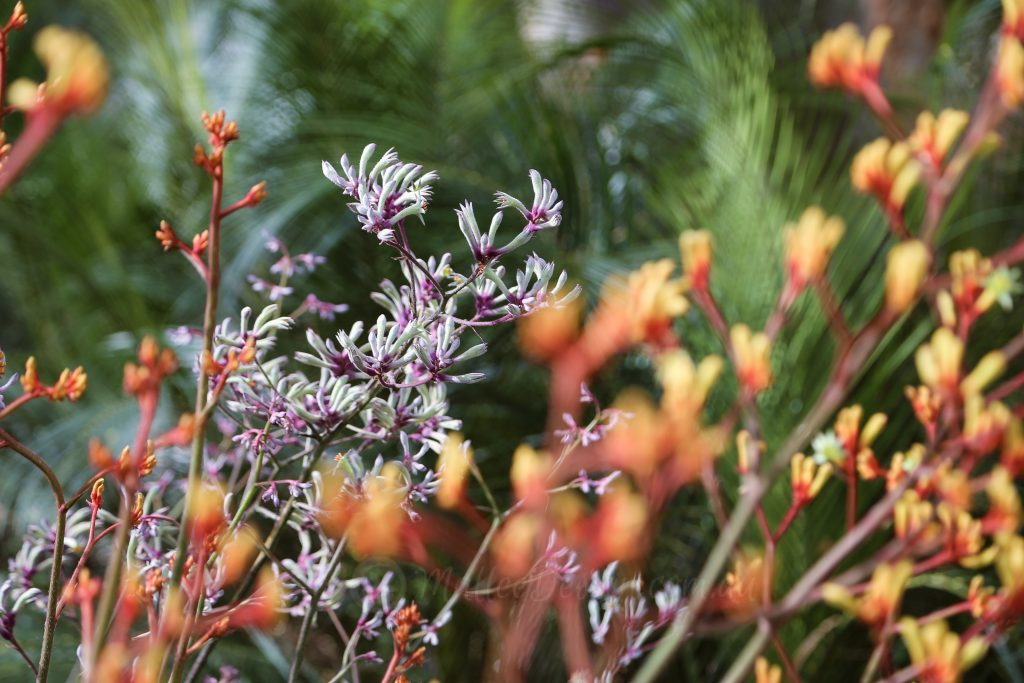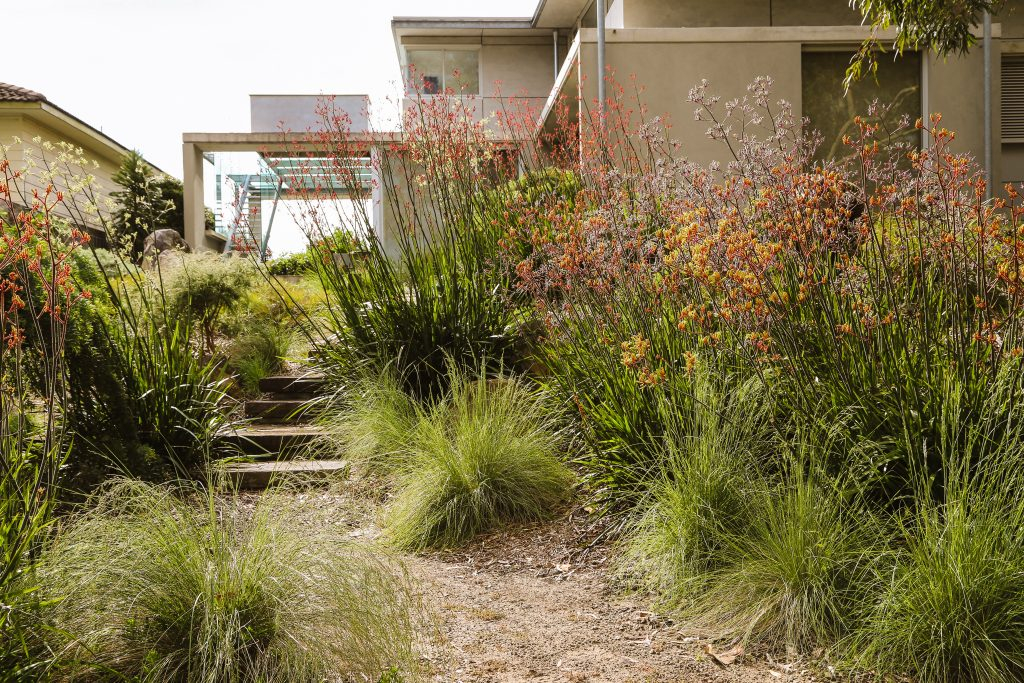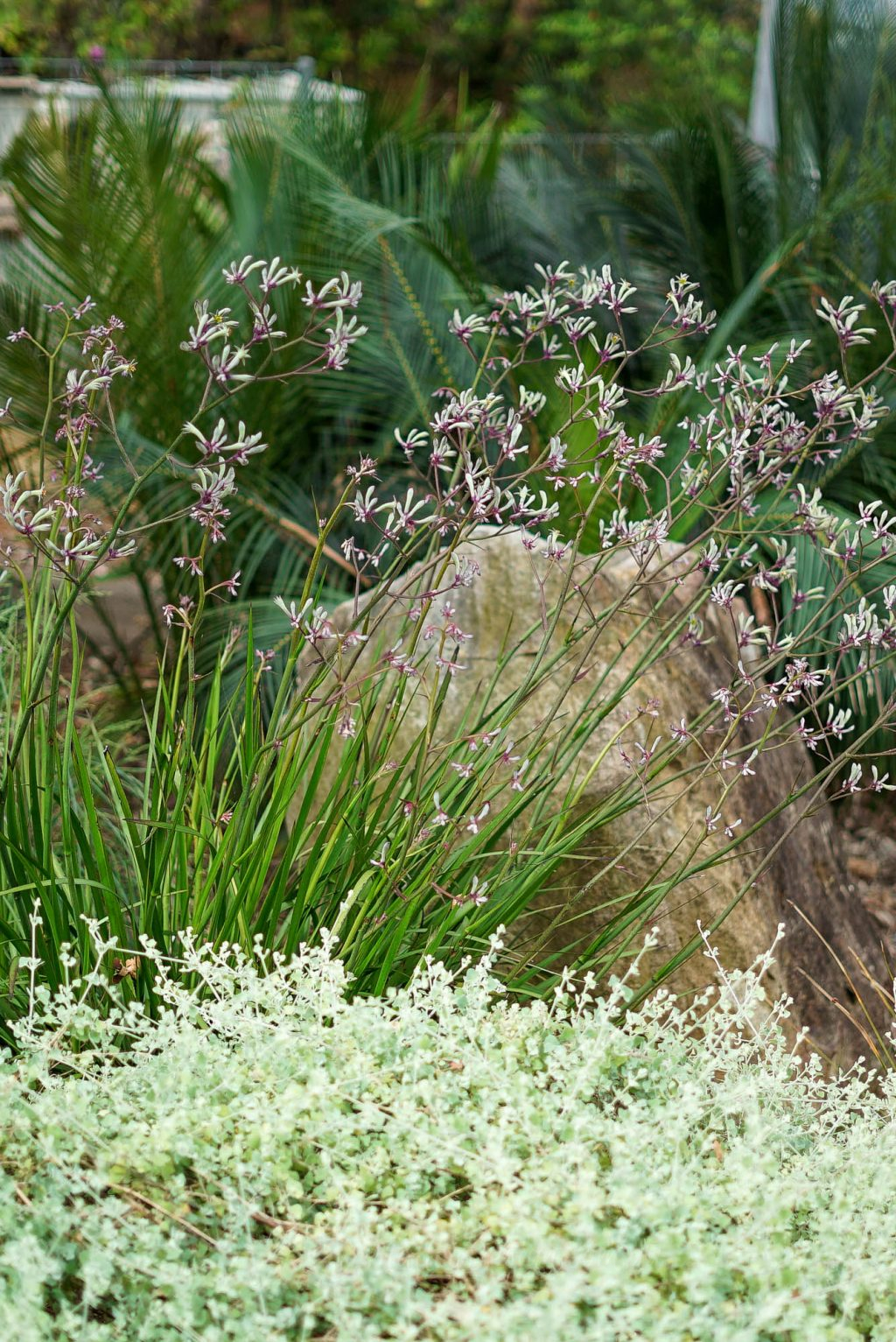 Another consideration with Kangaroo Paws is watering. Through flowering and in the hot summer months they will benefit from an extra drink, but also prefer free-draining soil and low humidity (too much moisture can make them susceptible to ink spot or rotting of the roots/crown).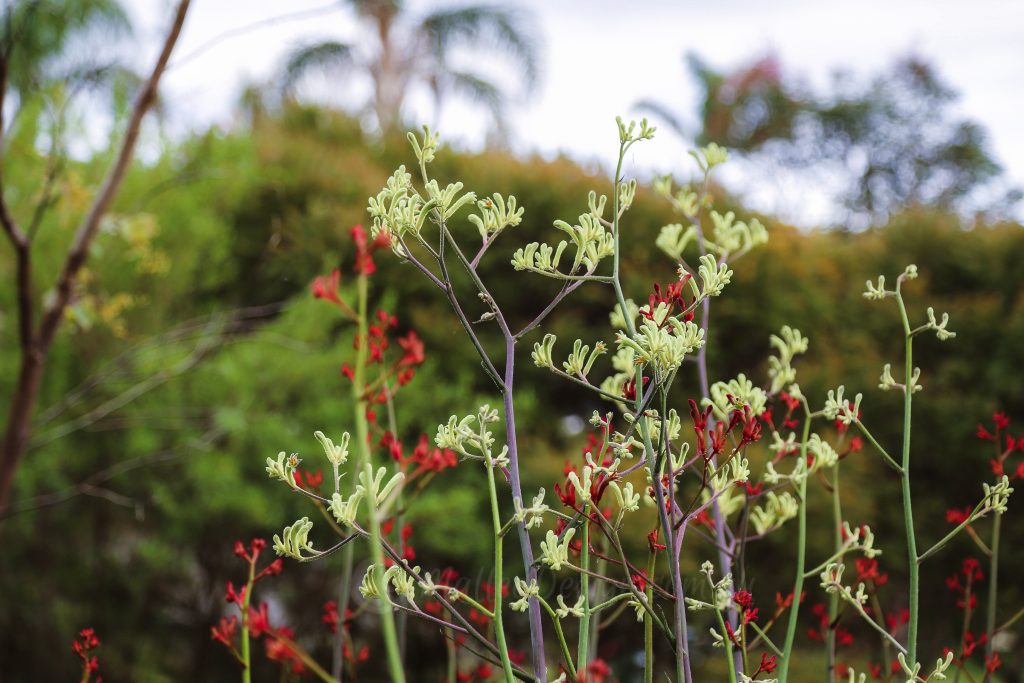 Above is Anigozanthos 'Landscape Lime' and 'Landscape Red' looking very Chistmassy, I love the way the 'Landscape Lime's stem turns purple as the flower spike develops. The cut flowers can be used for pretty, long-lasting flower arrangements. So get pruning and dividing!