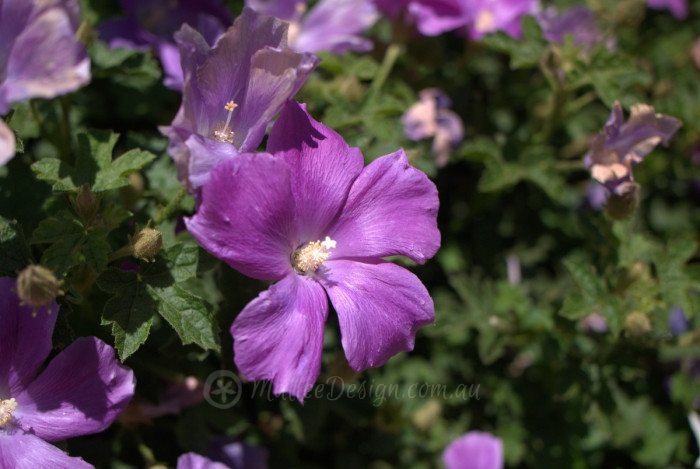 Great in the Ground: Alyogyne 'Blue Heeler'
There is one problem with this plant and I have failed to use it in gardens even when my instincts told me it would be perfect. It looks terrible in a pot in the nursery….not something that can be helped and Alyogyne 'Blue Heeler' is not alone in this instance.
Its only this year that I have noticed it proving itself to be good value as an ornamental native in a garden situation.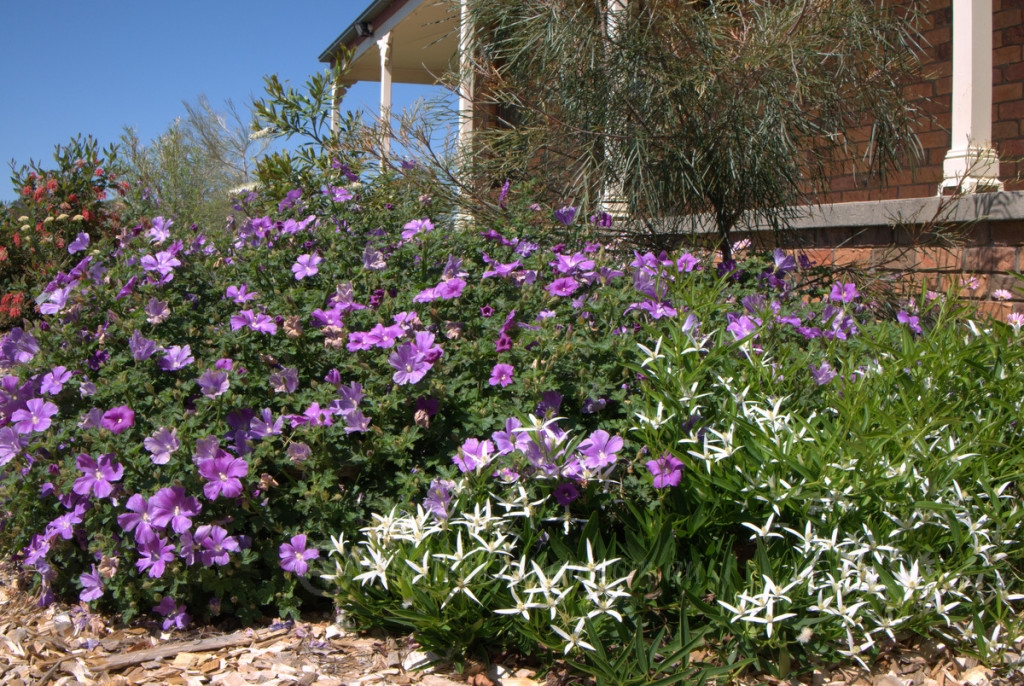 'Blue Heeler' is a ground cover form of the WA native hibiscus Alyogyne huegelii, it grows to around 30cm high and spreads to around 1 metre wide. Above you can see it planted next to Clematis 'Southern Stars' in a full sun position that is very open and reasonably dry.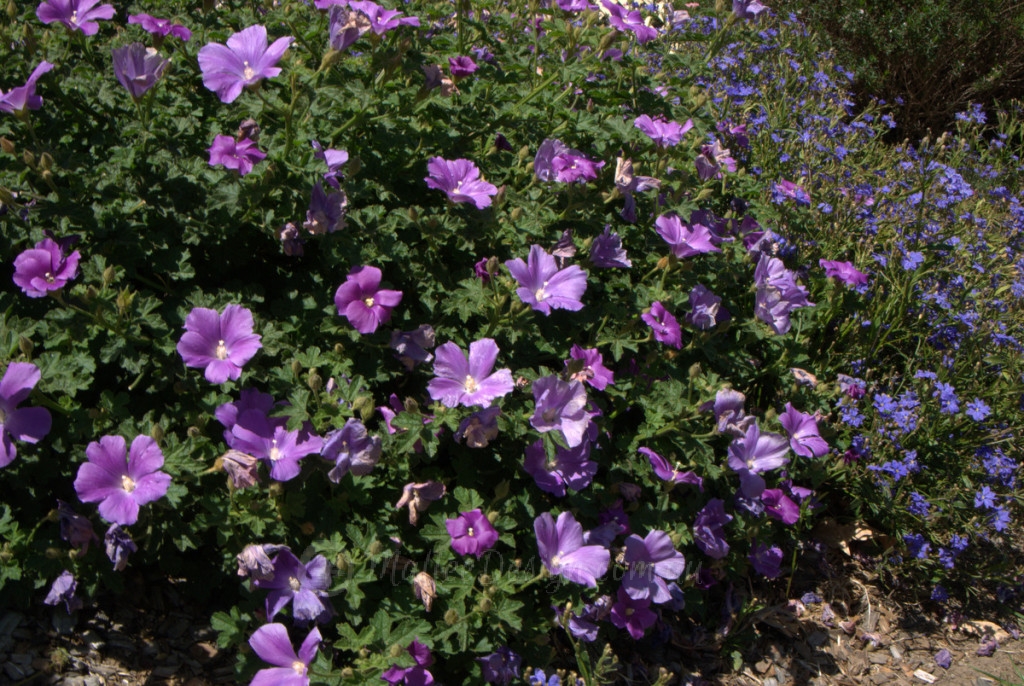 However, when it is in a pot here on the East coast it is often thrip eaten and tends to defoliate in the humidity, this only seems to happen when it is in the pot, once in the ground it may have a month of looking stressed at the very worst or it will take off and never look back. It is useful for hot dry positions where showy colour is needed with a dense habit of fleshy leaves it looks good in cottage style plantings and more tropical gardens.
Below is an image of it not in flower and you can still see its merits as a thick mounding ground cover.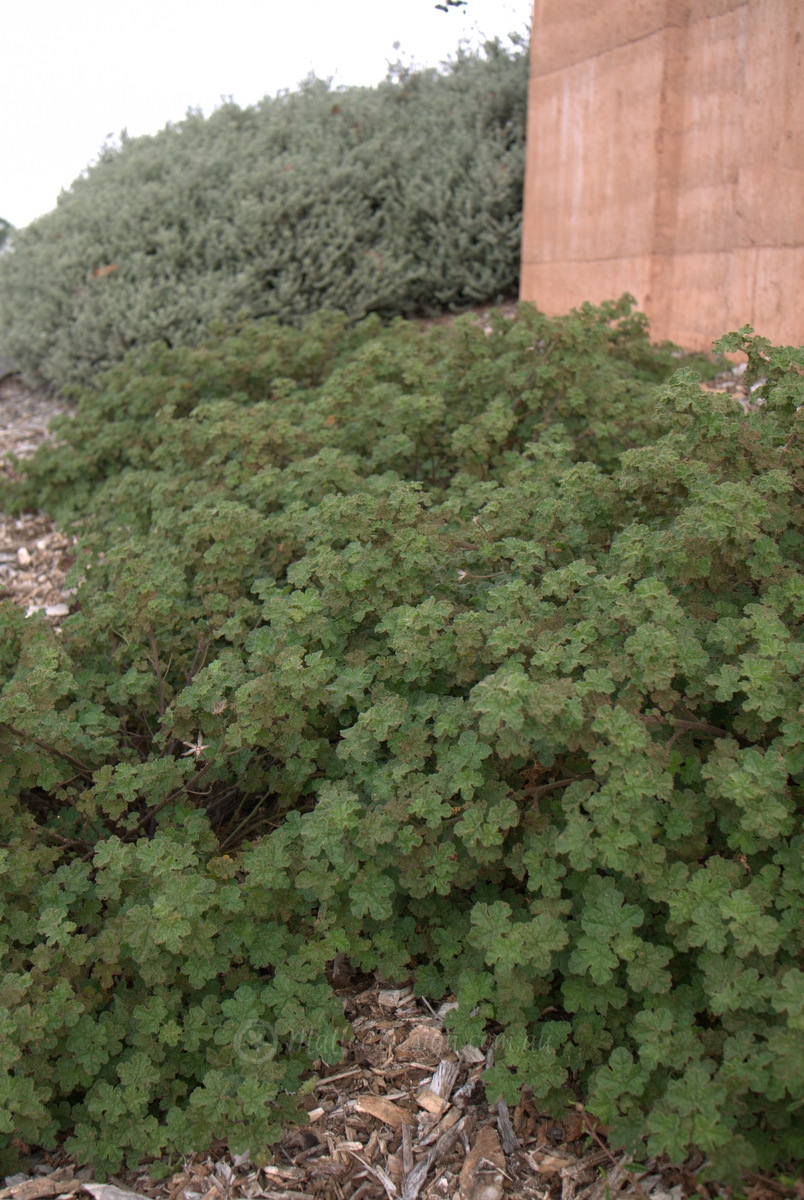 I do regret not doing a mass planting of this species in a garden earlier this year where I had specified it. I took one look at the pots and didn't want to disappoint the client with shabby looking specimens, in hindsight it would be flowering its head off now and look amazing, oh well, next time….