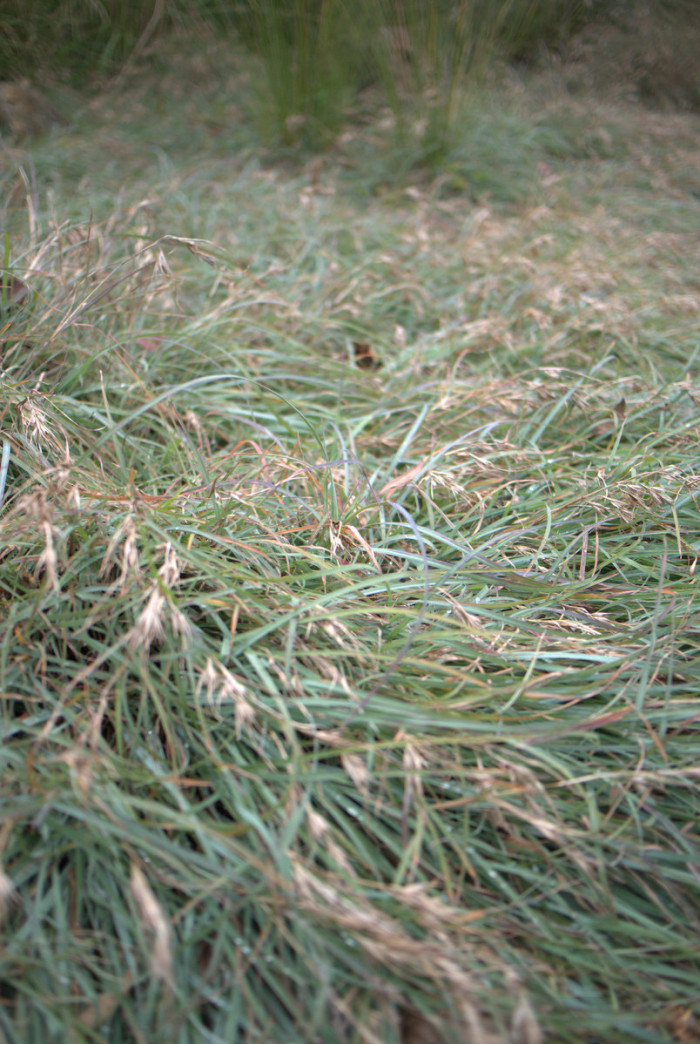 Groundcover grass: Themeda 'Mingo'
I am slowly discovering all the different forms of Kangaroo grass, trust me there are more than you think!
This is a blue form which is so weeping it is basically like a ground cover. Native ornamental grasses can fulfil so many rolls in the garden, they can be borders, edging, provide habitat, food for wildlife, weed suppressant and now ground-cover too.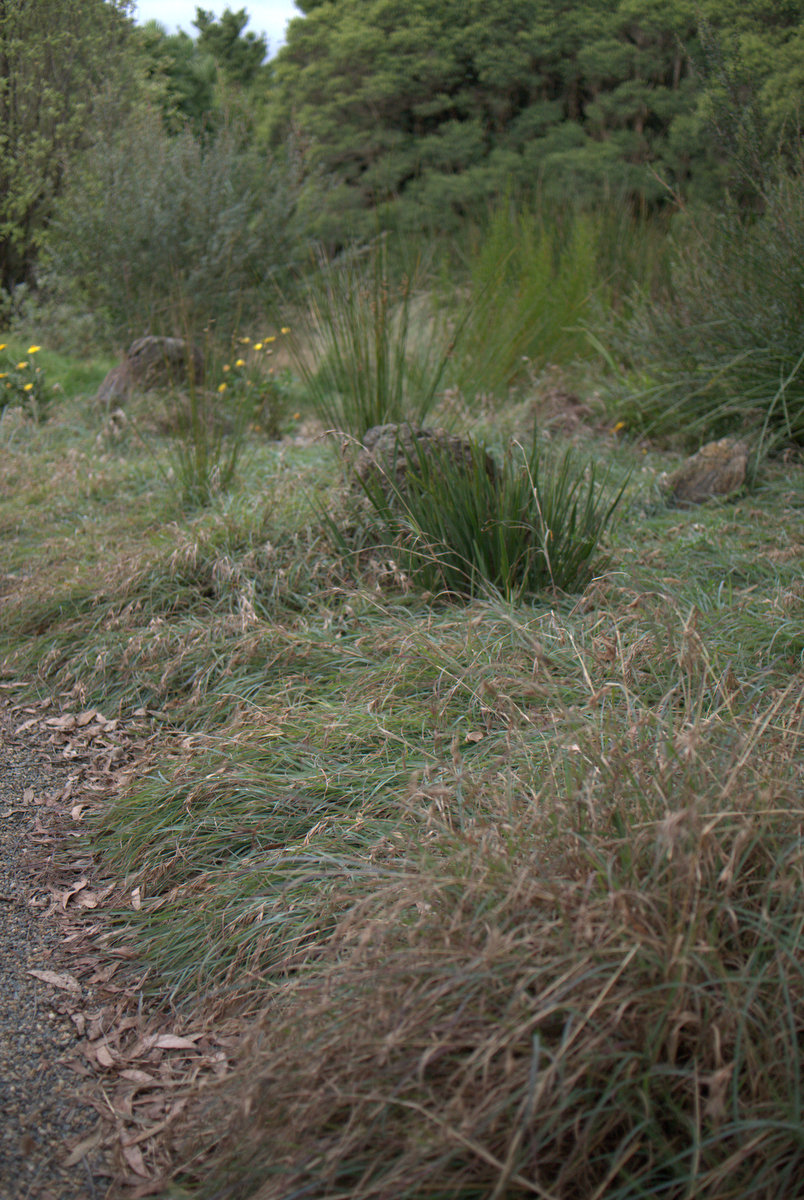 Themeda 'Mingo' grows to 60cm wide and about 20cm high, the blue green foliage contrast beautifully with the rusty red of the seed heads. Here you can seed it planted amongst other grasses showing off its truly prostrate habit. Just a warning Mingo can often look a bit … pitiful when in the pot in the nursery, don't be alarmed once in the ground it will transform itself.