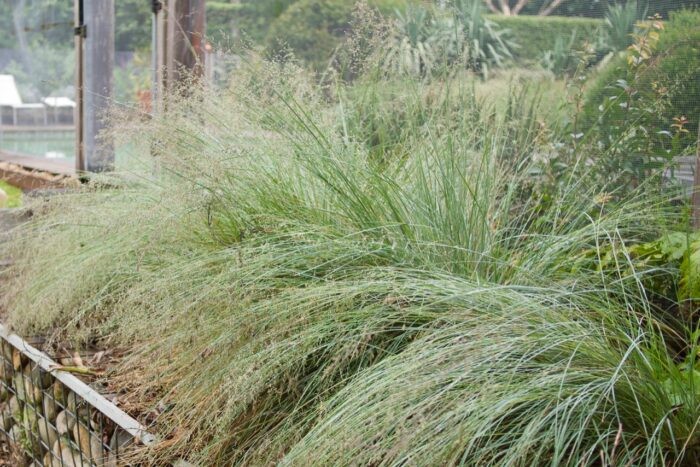 My Favourite Poa: Poa 'Suggan Buggan'
Since discovering this super blue grey form of Poa labillardieri I have been throwing it around with gay abandon ? my love for native grasses and Poas in particular is something which is pretty obvious when you see some of my designs. They are soft and weeping, quick growing and hardy and make a wonderful addition to most native gardens especially if you want to attract wildlife.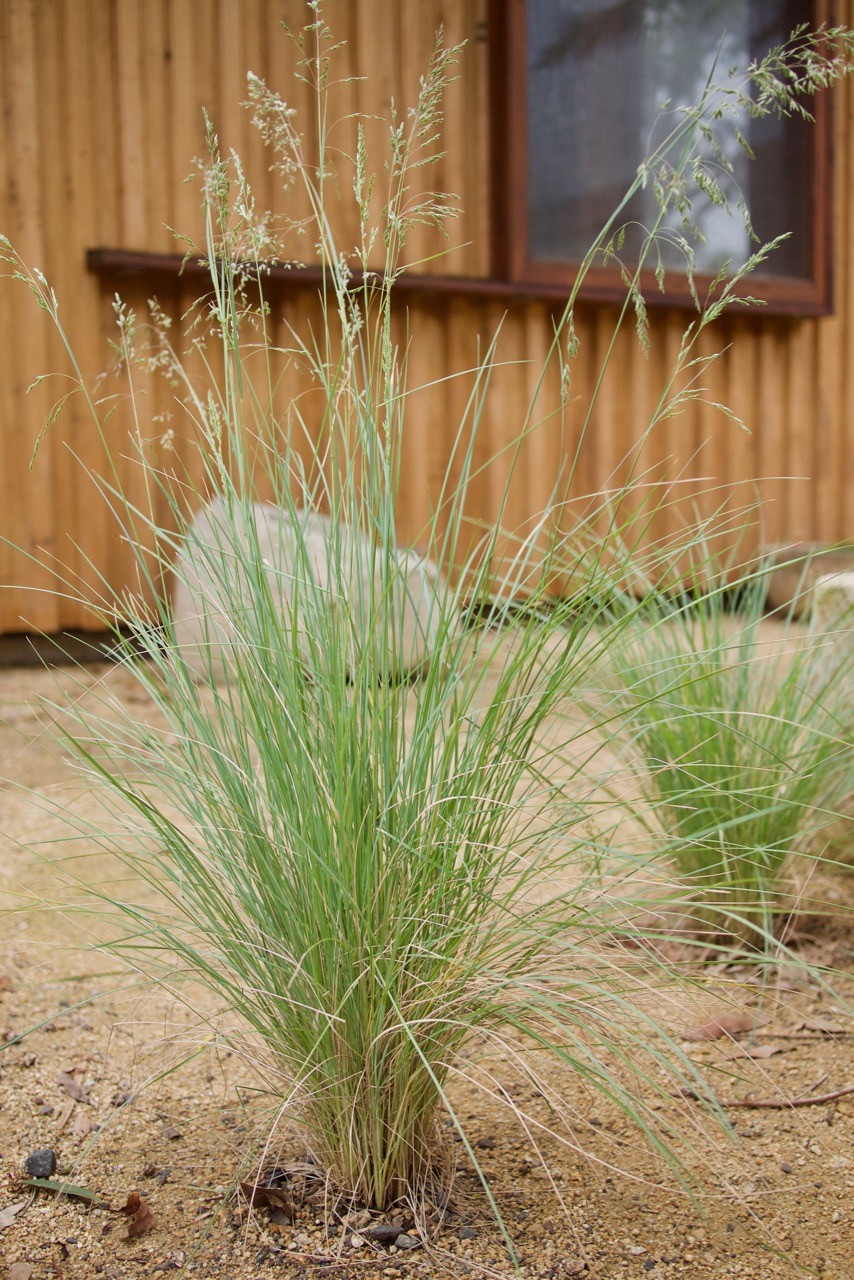 In the image above you can see Poa 'Suggan Buggan' planted directly into my crushed decomposed granite, these were planted around 3 months ago and are now happily flowering and seeding.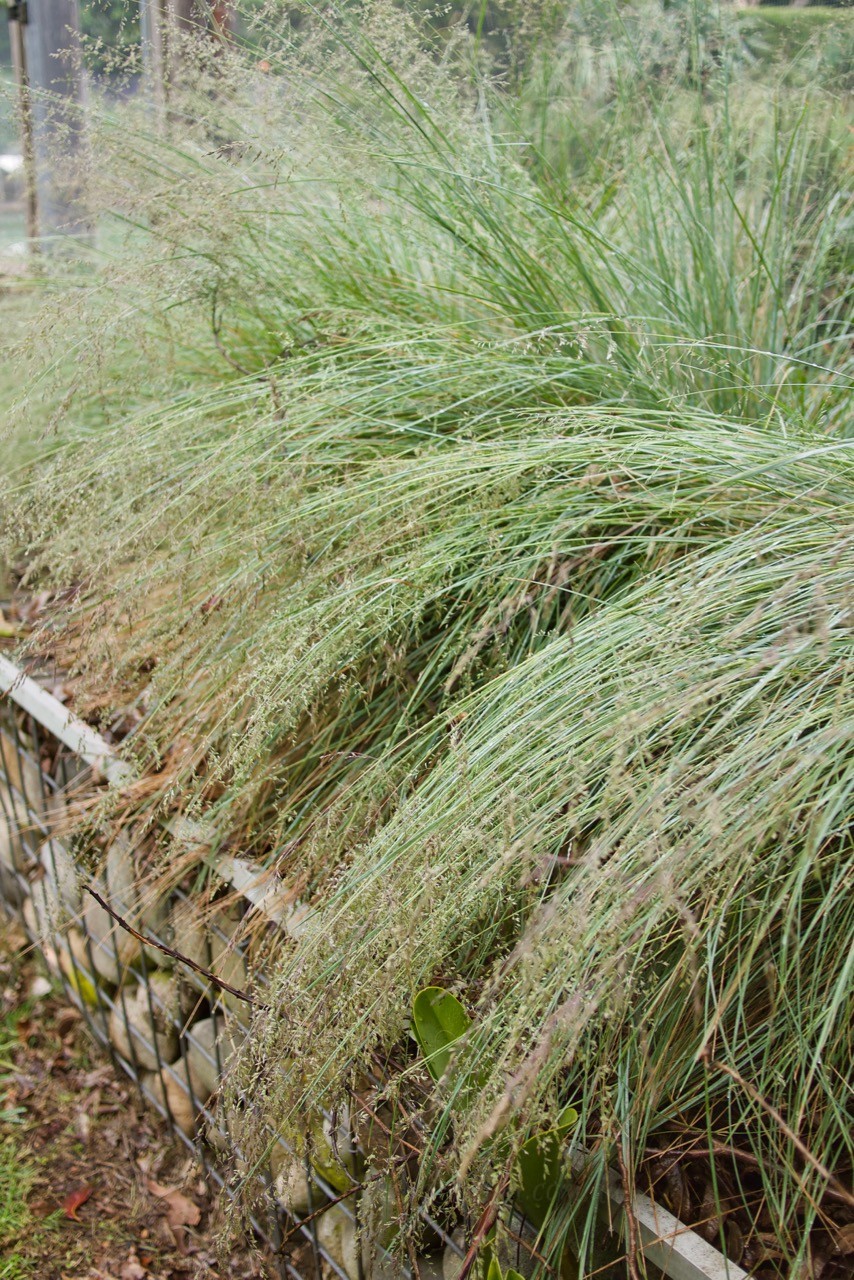 This Poa is quite large and tall, its fully mature size can be 1 metre in height and 1 metre wide. Making it a striking mid level feature grass. The foliage tends to turn the most blue grey when it is planted in full sun and it contrasts beautifully with its rusty brown seed heads.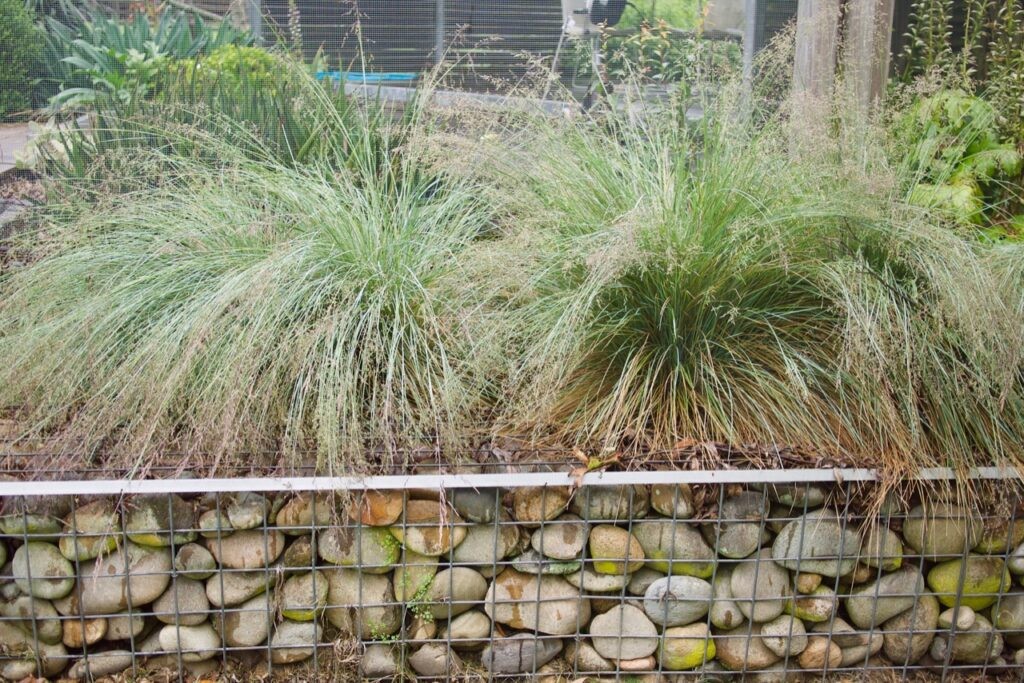 Poa labillardieri 'Suggan Buggan' can be grown in part shade but it will tend to be quite a bit lower and more weeping and will have a greener tinge to the leaf as can be seen in the image below.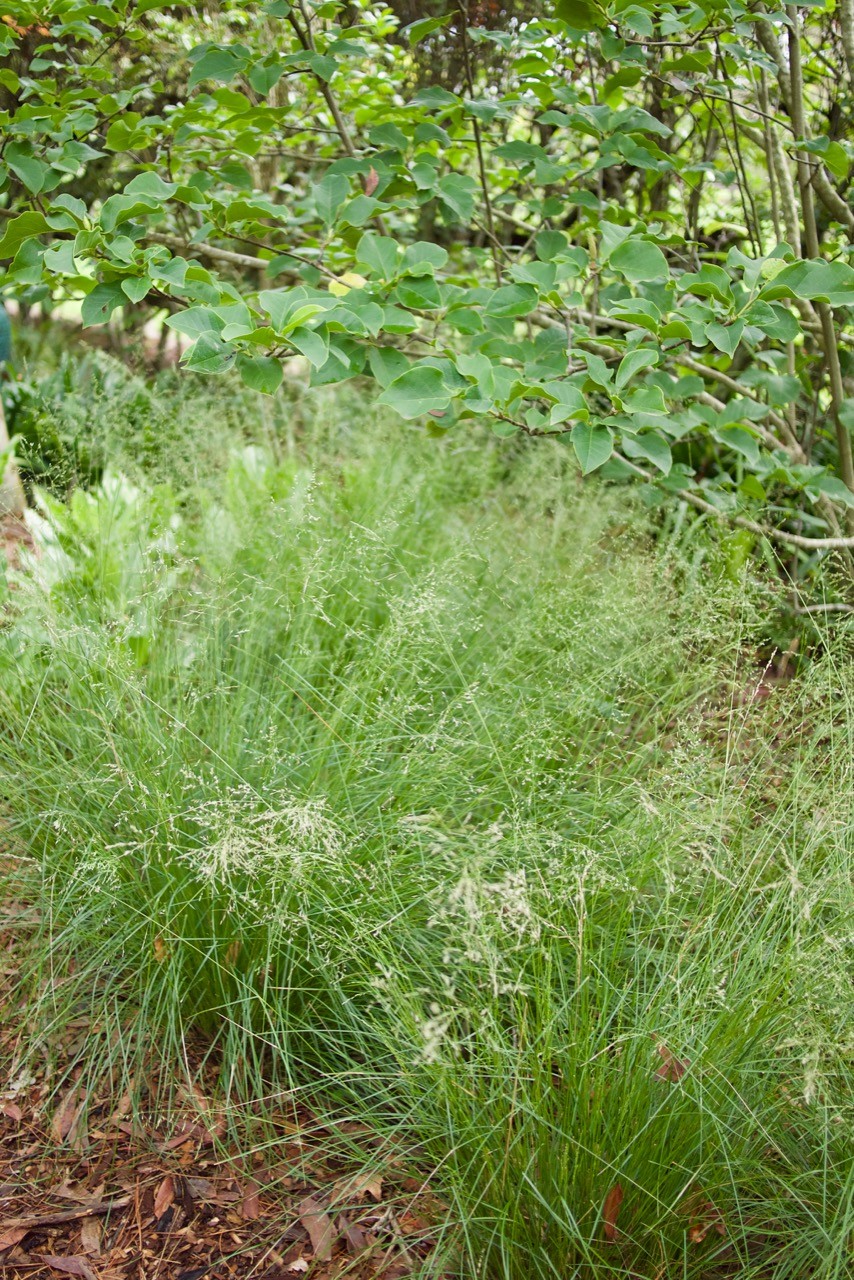 To maintain this native grass it is best to cut it back after flowering, this is usually in mid to late Summer. It can be lopped fairly heavily but try to leave around 15 cm of stems to allow for plenty of fresh new growth.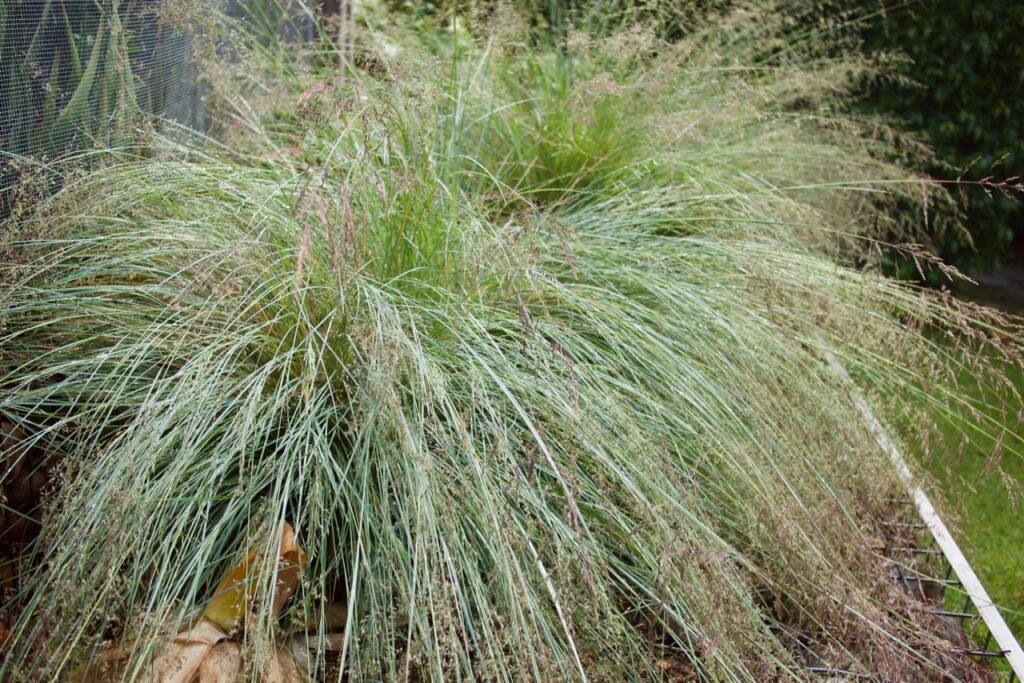 Many of these photos were taken in Michael Cook's garden on the central coast, who is also a lover of ornamental grasses. You can check out his gardens here and see what an incredibly talented plant driven designer he is.