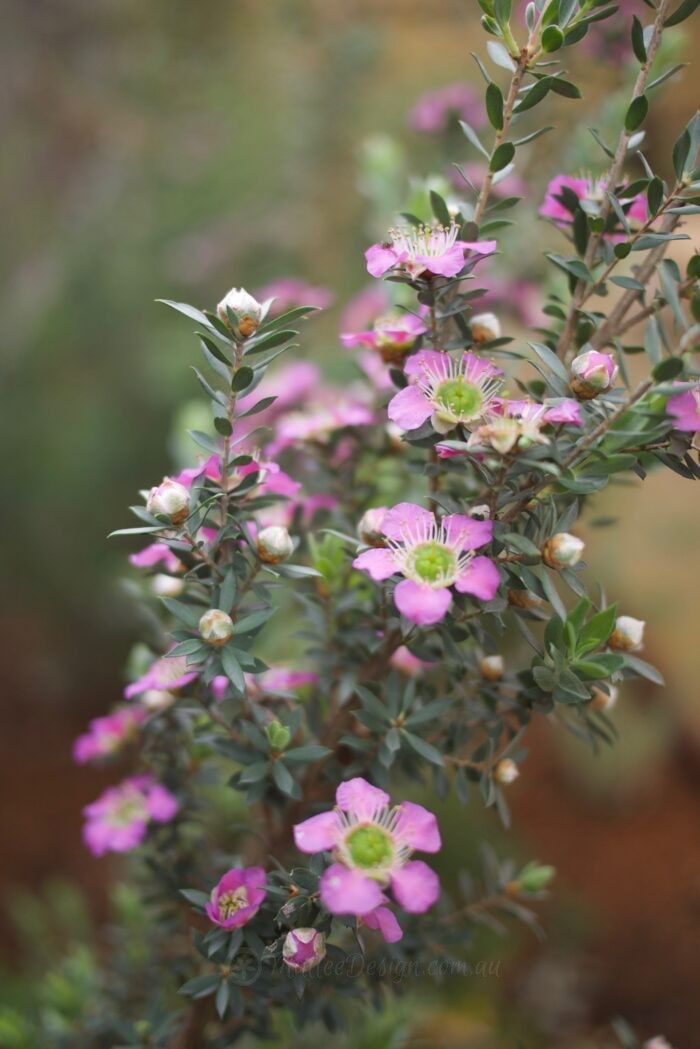 Powerful Pollinators: Leptospermums
We are mid the Australian Annual Pollinator Week and I have been admiring our our native tea trees all Spring so I thought I would bring them to your attention this week as they are wonderful plants to grow for our native pollinators.
"Australian Pollinator Week acknowledges our important and unique insect pollinators during our southern spring (November). "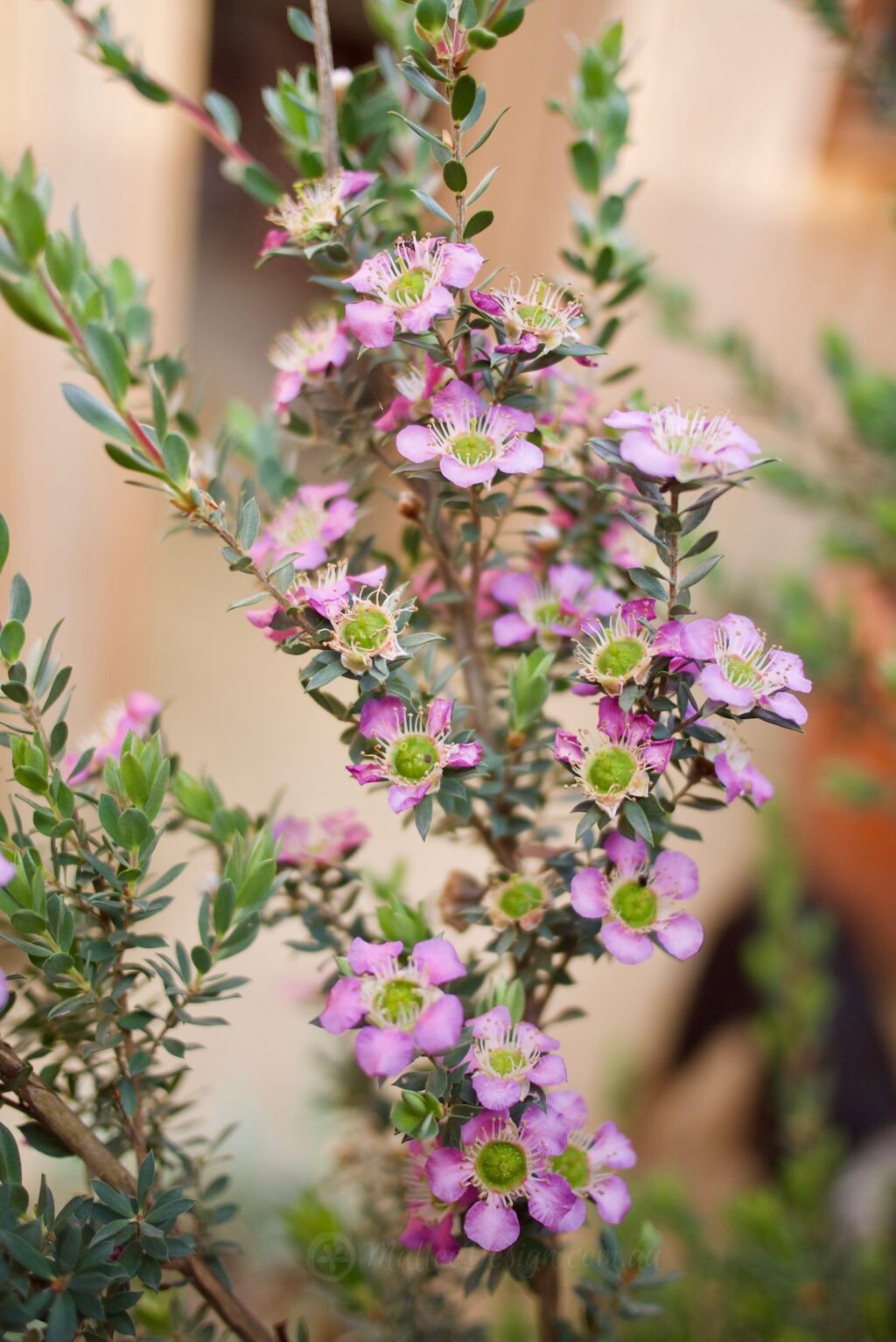 I have been trialling a new tea tree in my garden and to be honest I really chose it for its lovely weeping grey foliage and didn't expect it to flower too much. I also may have picked it for its name ? Leptopsermum 'Seclusion' how brilliant is that for a cultivar name?!
Anyway, I am so in love with this tea tree from Bywong plant breeders, it is flowering as the label promised with musk pink flowers and is growing quickly as a screen to give me 'seclusion' from my neighbours. All the native insects are coming to feed on it blooms and it even houses a tiny native wasp nest. Leptospermum 'Seclusion' grows to 2.5 m high x 1.5m wide and grows and flowers well in full sun. I have three and the third is in part shade so is not flowering, however it is growing into a lovely, dense, silvery fence screen.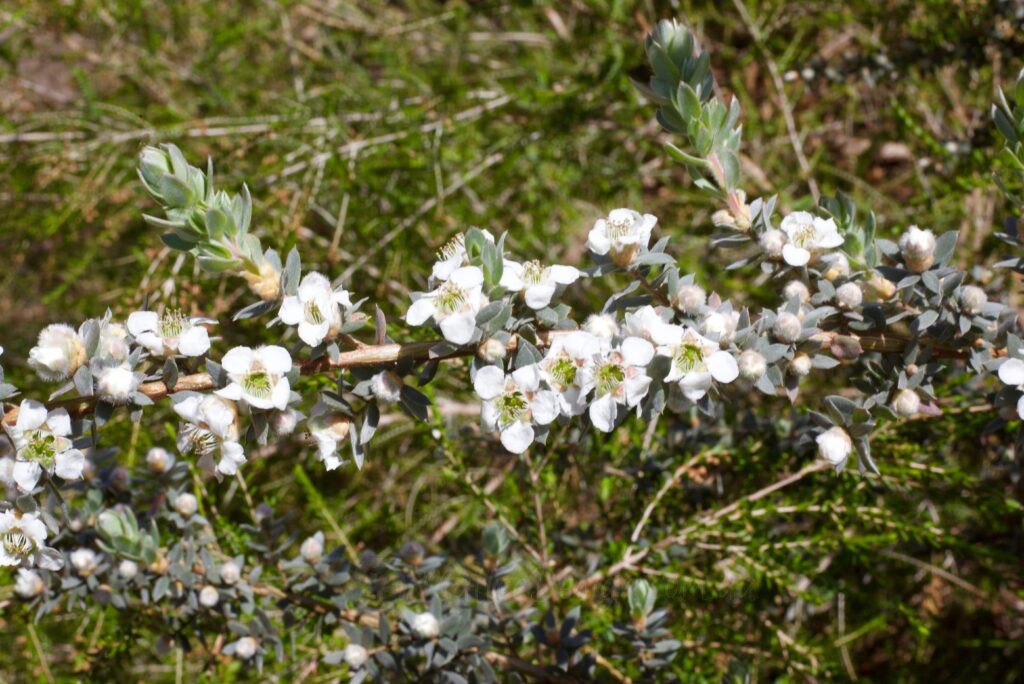 Next up is the woolly tea tree or Leptospermum lanigerum, this is another tree tree with a grey leaf and partially weeping habit. It covers itself in nectar rich flowers in spring and grows quickly into a medium sized shrub of around 3 metres so again makes an excelled screen. This tea tree is local to Victoria, Tasmania and southern NSW so is not a huge fan of humid Summers. It can be pruned to form a formal screen or left to be a striking small feature tree.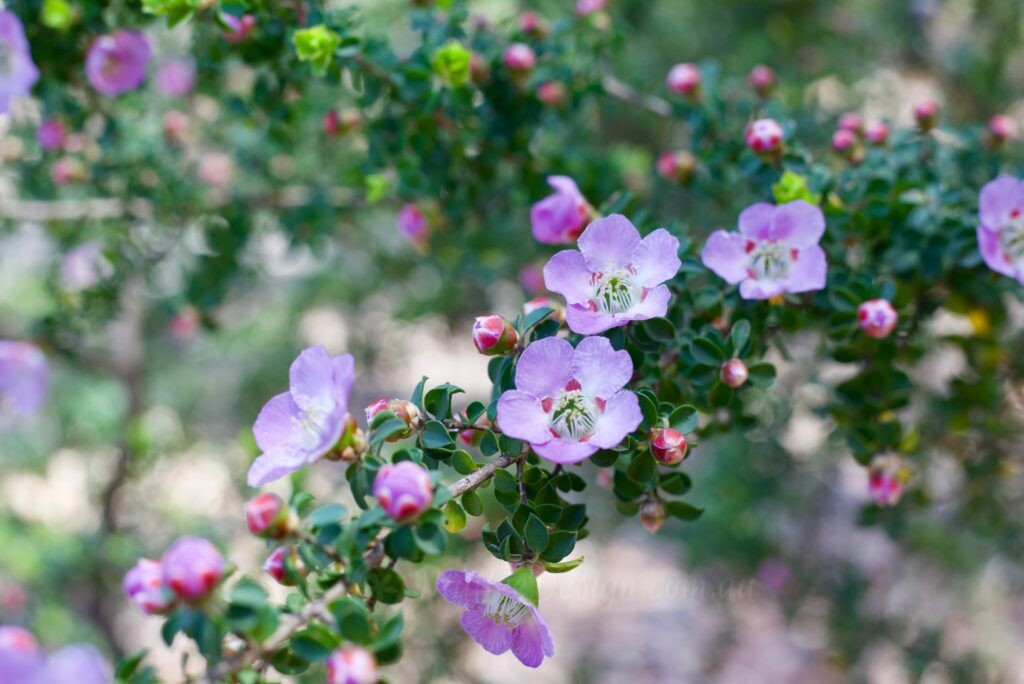 And last but not least of wonderful pollinator Tea Trees is Leptospermum 'Lavender Queen', this is a form of Leptospermum rotundifolium which means it has those cool round leaves with striking red stems, it grows to around 2 m high x 2 m wide and seems to flower reasonably well in part shade as this is where I saw it at the Grevillea Park in Bulli.
Lets all do our struggling pollinators a favour and plant more Leptospermums in our gardens!