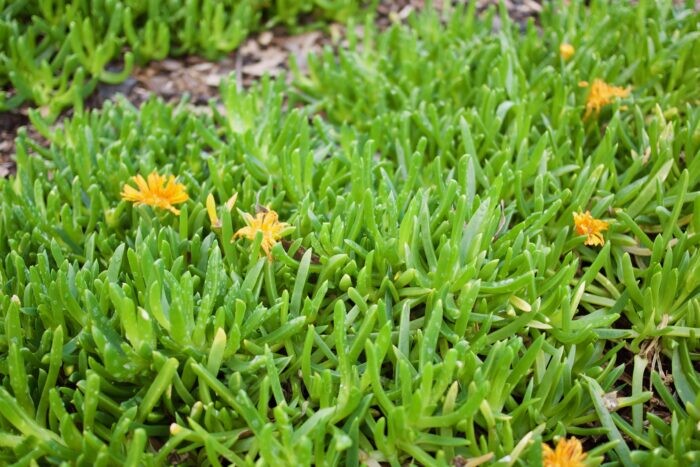 The almost native pig face: xDisphyllum 'Sunburn'
Meet a new addition to the Australian native succulent family, well maybe more a half sibling or cousin, as technically this lovely green pig face is half south African ? shock horror! However there are so few Australian succulents I am calling this a native!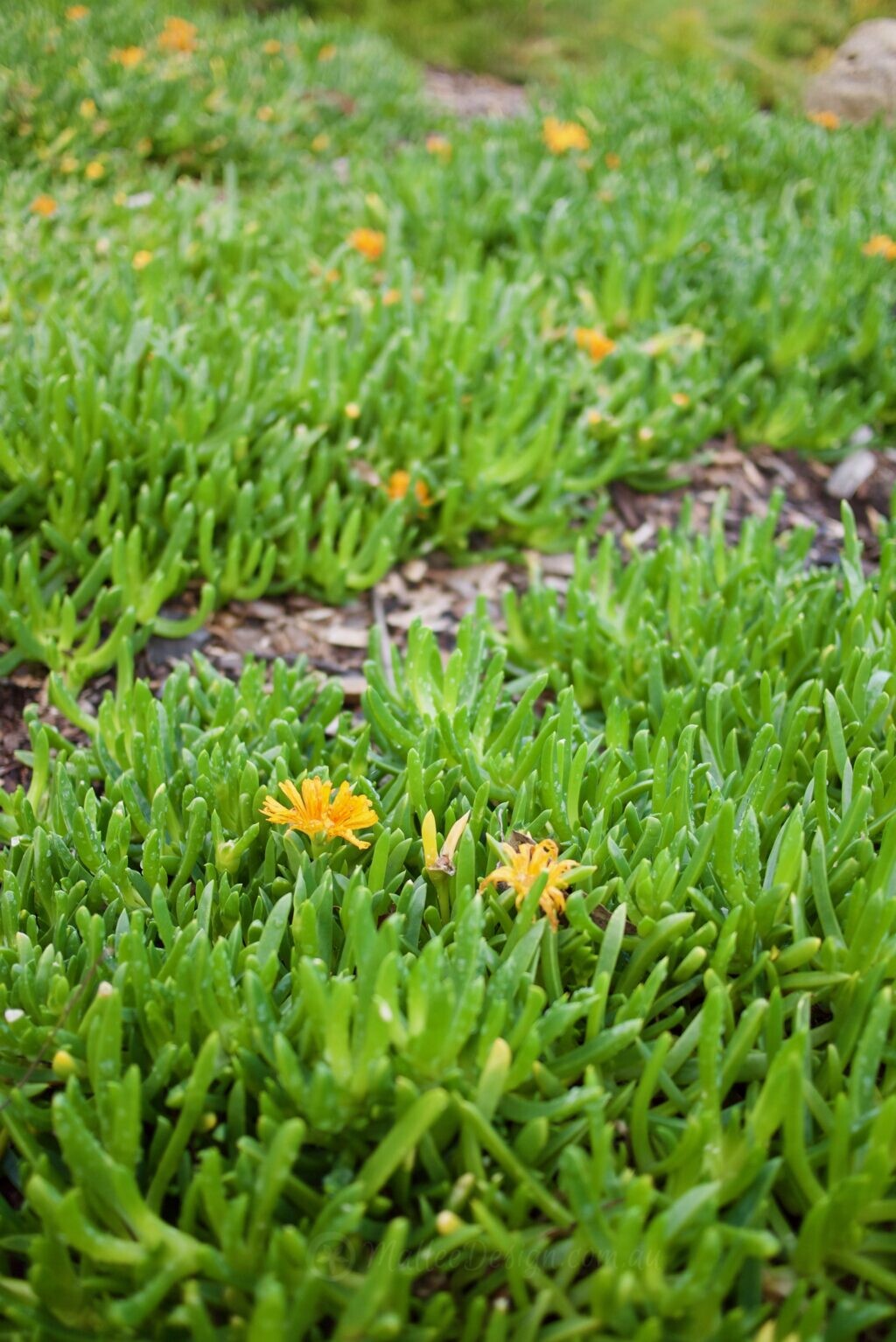 xDisphyllum 'Sunburn' is a cross between two plant genera, one Autstralian and one South African. The seed parent is Disphyma crassifolium ssp. clavellatum an Australian native, and the pollen parent is Glottiphyllum longum, a native of South Africa. The leaf is finer than Carpobrotus and shorter giving the plant a denser cover, it is a fast growing grounfcover when in full sun and makes an excellent weed suppressant.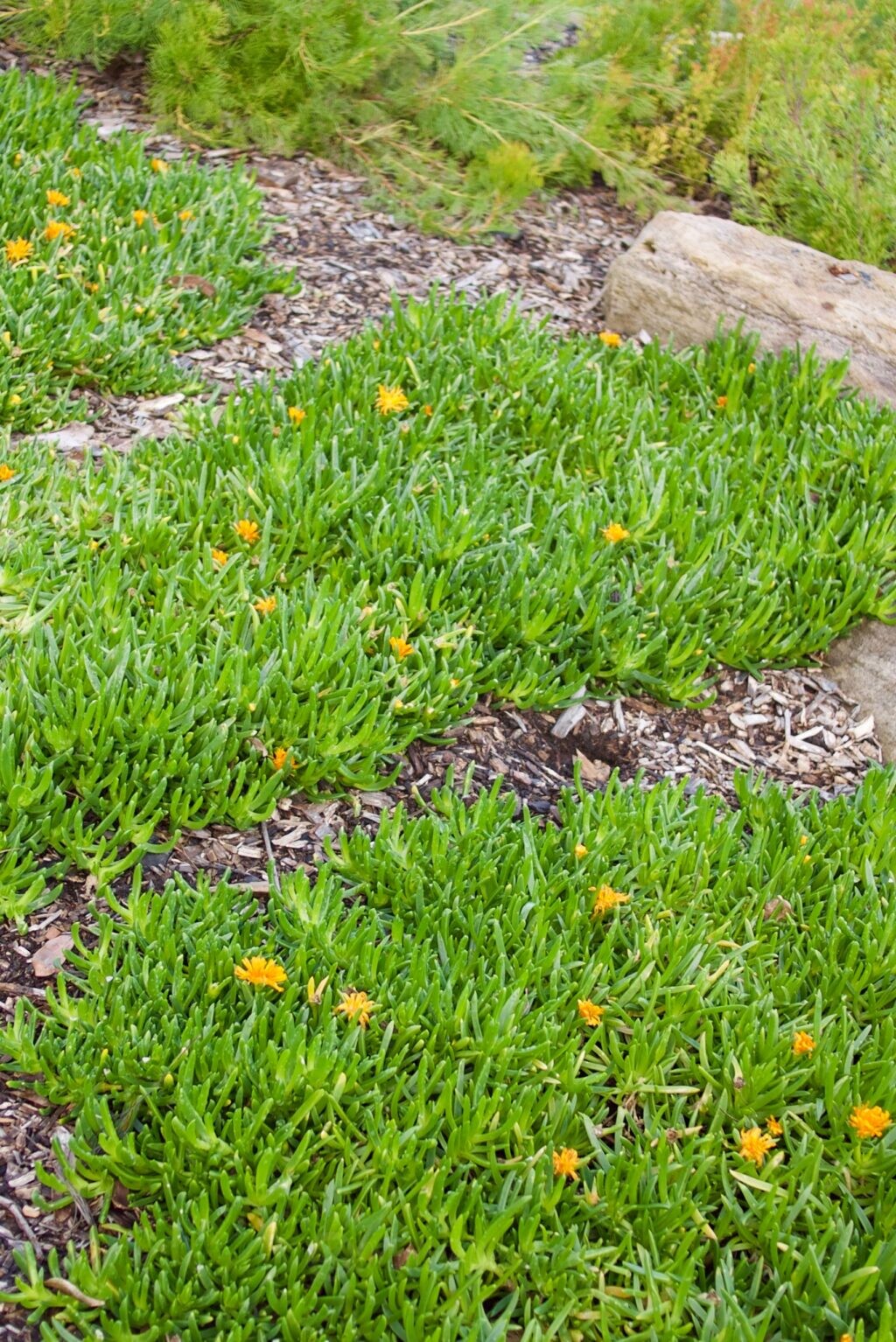 This ground cover covers around 1m2 and prefers well drained soil, however in the image above you can see it growing in a garden bed at Mt Annan Botanic garden which is far from a sand dune.
I am going to combine xDisphyllum 'Sunburn' with Carpobrotus 'White Hot' to get a lovely contrast with the lime green leaves against the more glaucous grey of 'White Hot', its a fun plant to play around with and a needed addition to our native coastal plants.