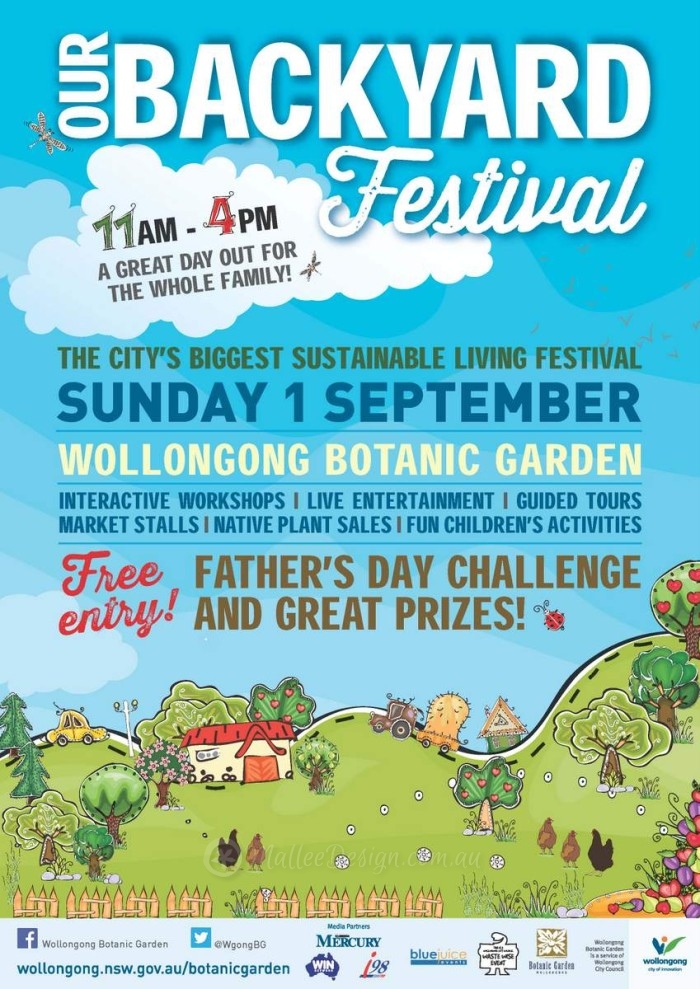 Backyard Festival Wollongong Botanic Gardens
This Sunday Mallee Design will be at the Wollongong Botanic Gardens for the Sustainable Backyard Festival. I will be selling Australian Native Plants, probably more hybrids and cultivars as the Botanic Garden will be selling indigenous species, and giving advice on their care and garden maintenance.
I am also donating an Australian Native Garden Design to the Father's Day Competition Package.
I'm really looking forward to seeing the garden and the people I'll be working with.
Come down and say 'Hello'!