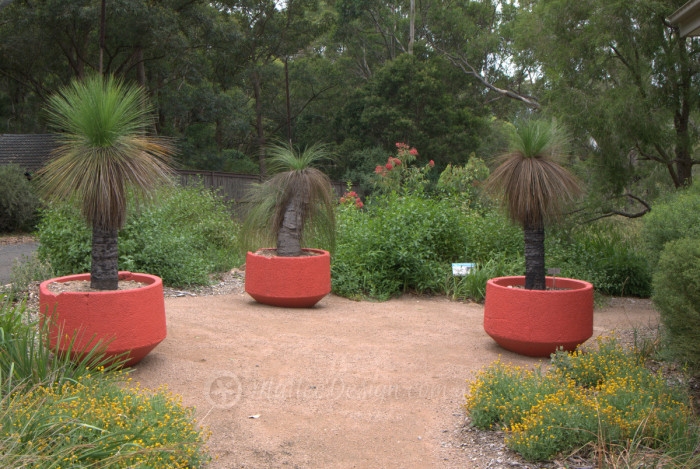 WBG: Towrie Centre Gardens
Last week I went to a fantastic seed collection workshop held at Wollongong Botanic Gardens in their Towrie Centre, I had never really been to this part of the gardens before and was really envious of the great job they have done. There is a large part of the garden that was bush tucker but the area around the building was what really caught my eye. I love these brightly painted concrete planters with the Xanthorhoea spps growing in them.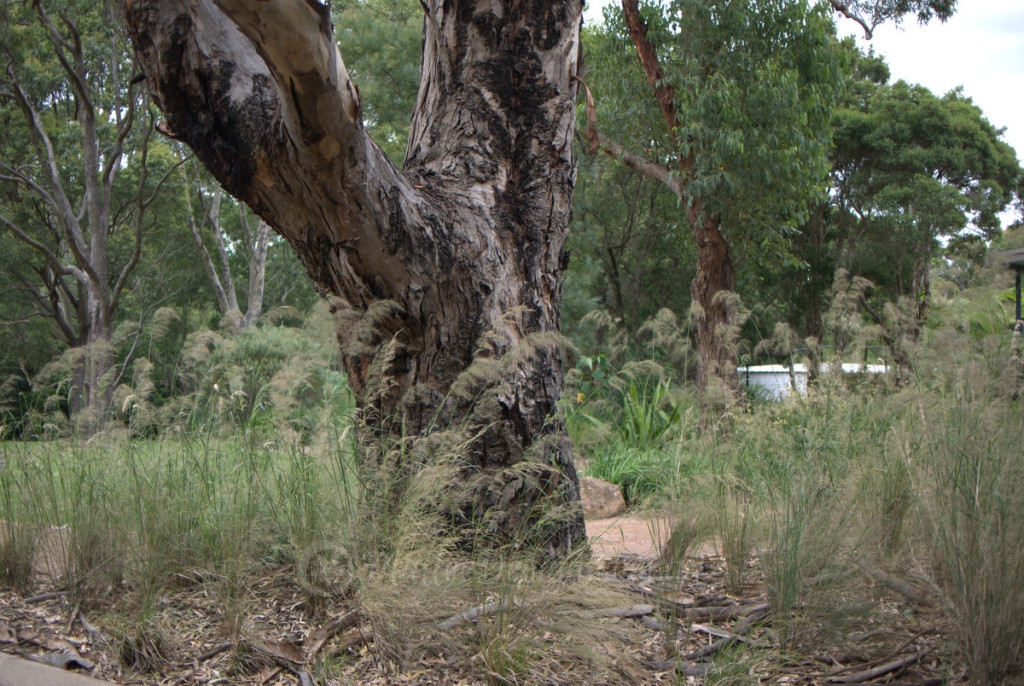 The other great thing is seeing landscape design done well with local indigenous species, this soft feathery grass is Stipa ramosissima, a quick growing local, that grows well in heavy shade, moist or dry conditions. Above you can see how great it looks planted on mass as an under storey for this Eucalyptus camaldulensis. I also have this grass growing at home around my frog pond and it provides excellent shelter for the frogs and fish.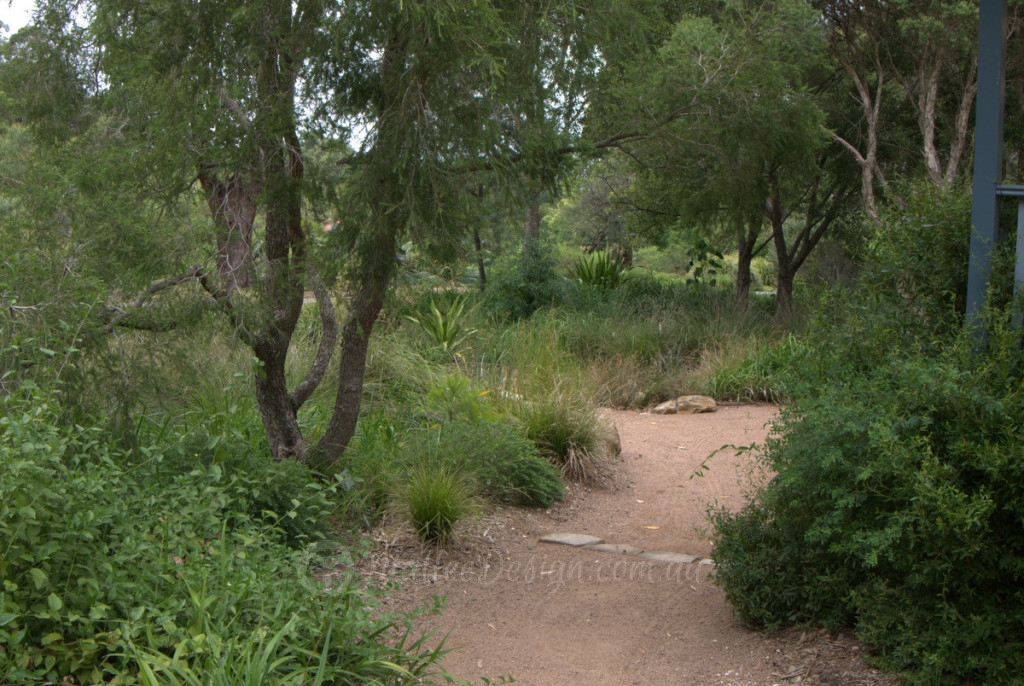 Its a great place to go and get ideas for local under storey plants, there is plenty to choose from, Sollya, Themeda, Goodenia and Dianella just to name a few.
One of my favourites at the moment is the dwarf form of Acacia howittii or Acacia howitti 'Honey Bun', there are several planted in part shade in this garden and they are growing so well, they seem completely un-fazed by the recent humid weather.