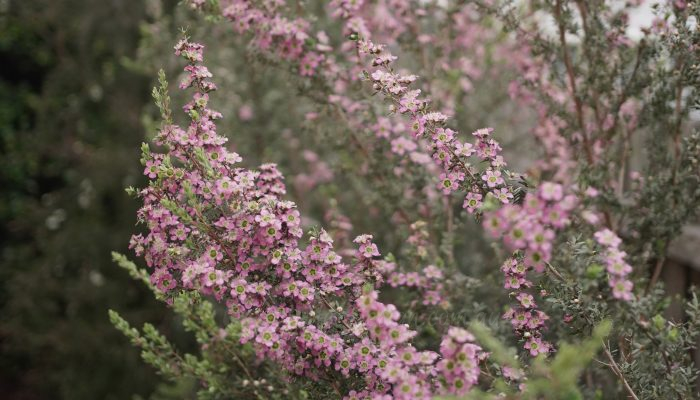 Privacy with punch: Leptospermum lanigerum 'Seclusion'
Please meet Leptospermum 'Seclusion' which I am finding to be an outstanding native screening plant, originally I admit to buying it for its intriguing cultivar name 'Seclusion', who doesn't want that in their garden right? It also has a classic favourite colour combination of mine which is grey leaves with pink flowers, and what a fabulously, floriferous plant it is turning out to be!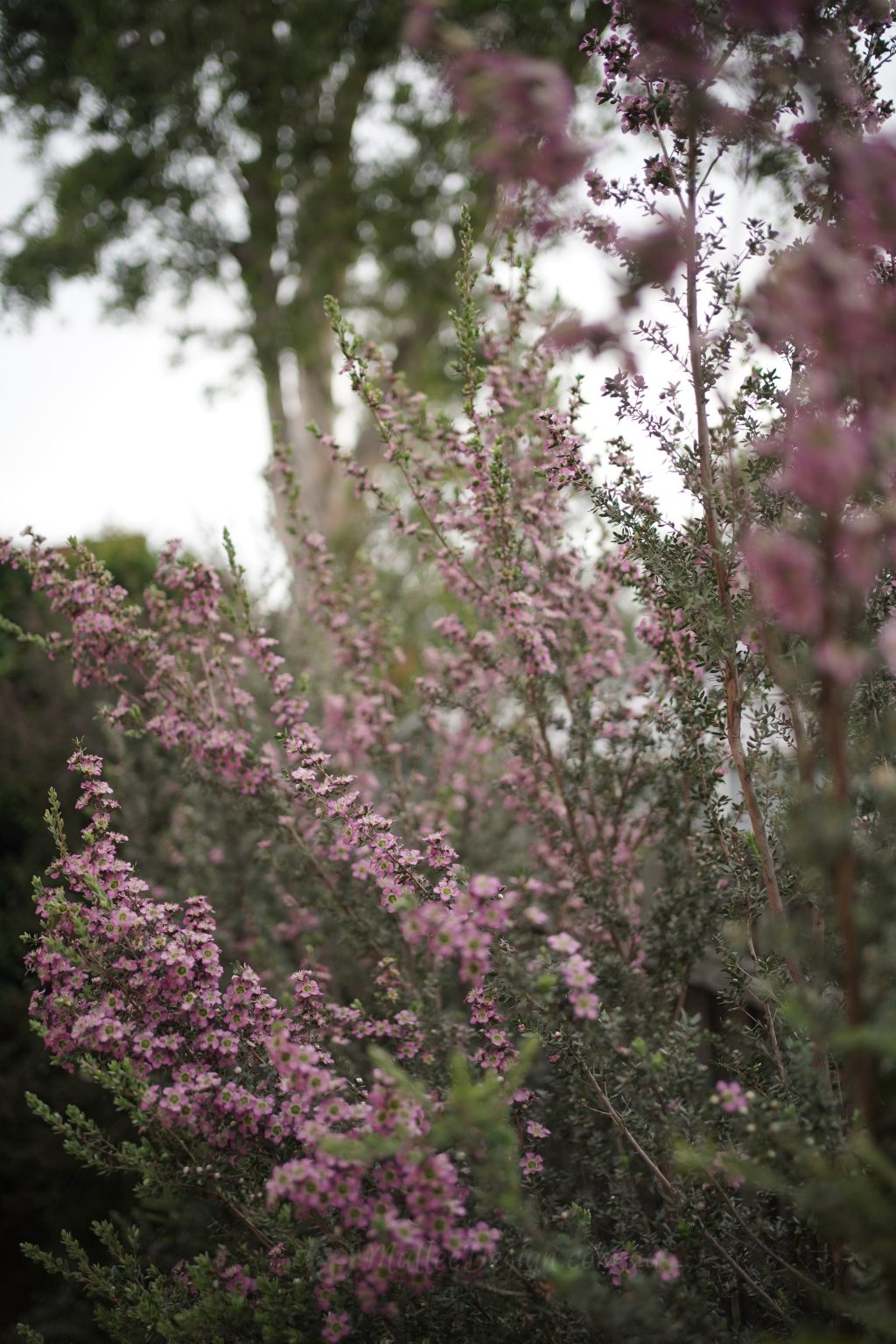 This is the third year of flowering for the specimens in the photos on this post and this year they really do take your break away. The bees and other pollinating insects are having the best time too.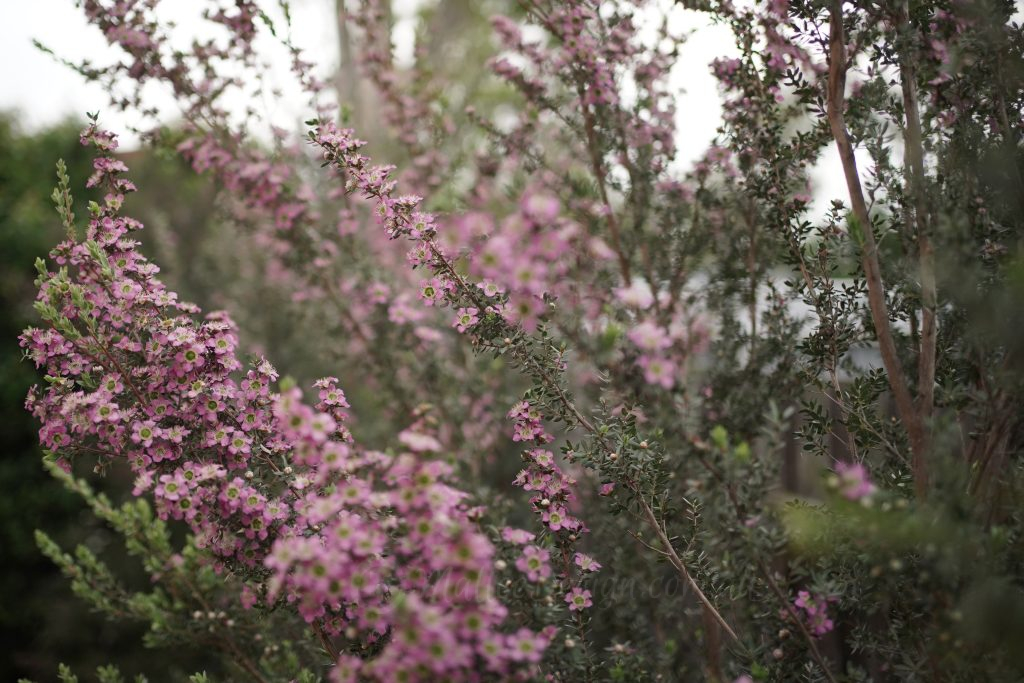 This is a pink form of Leptospermum lanigerum, so it has all the benefits of the Silky tea tree, like frost tolerance, ability to grow in heavy soils and can cope with strong winds. This makes it perfect for seaside gardens.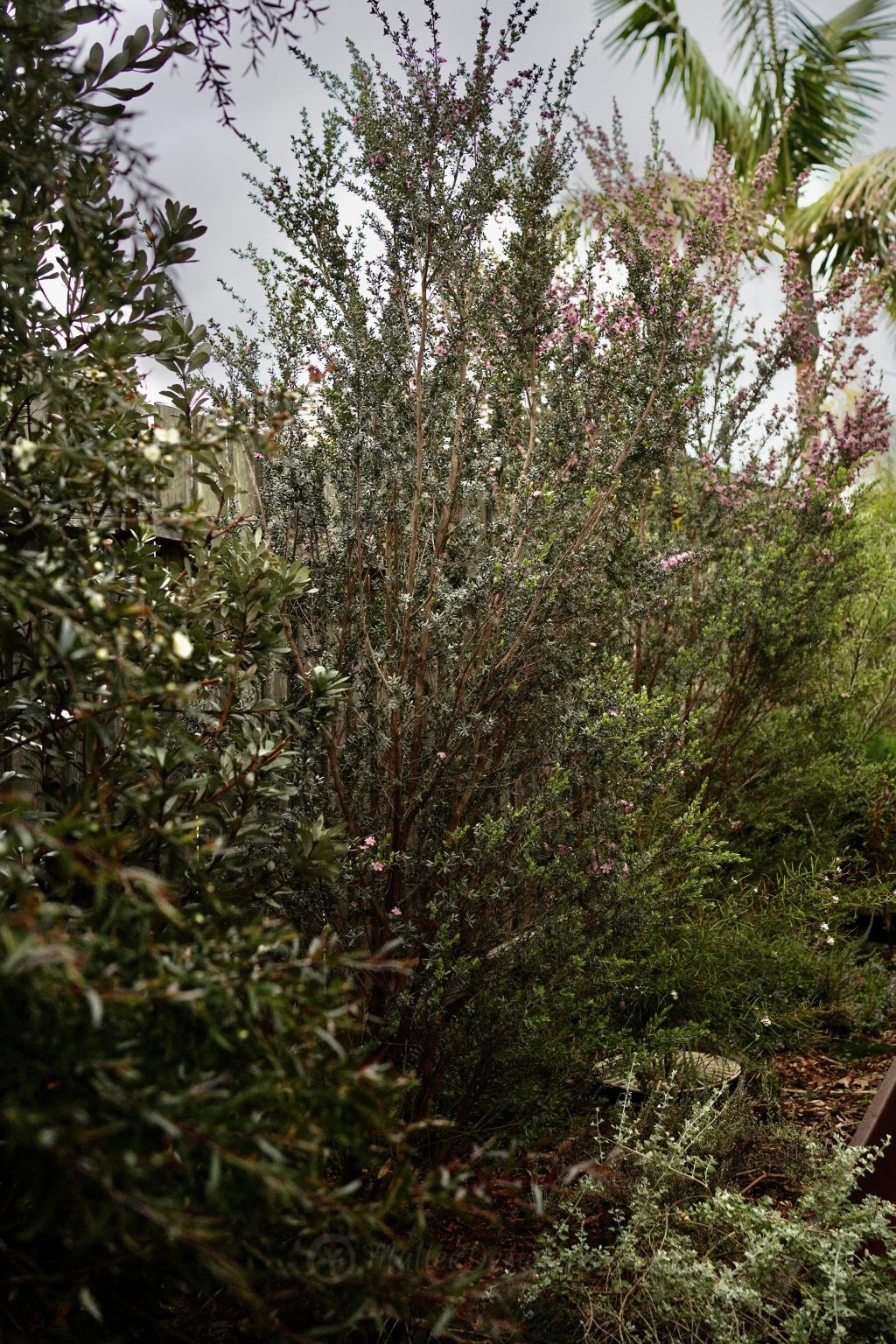 One of its most useful aspects for me is its habit, it is narrow, dense and tall, meaning it will be able to offer privacy in awkward places between neighbours up against fences. I like to combine it with other useful screening species like Banksia 'Sentinel' and Grevilleas as you can see in the image above.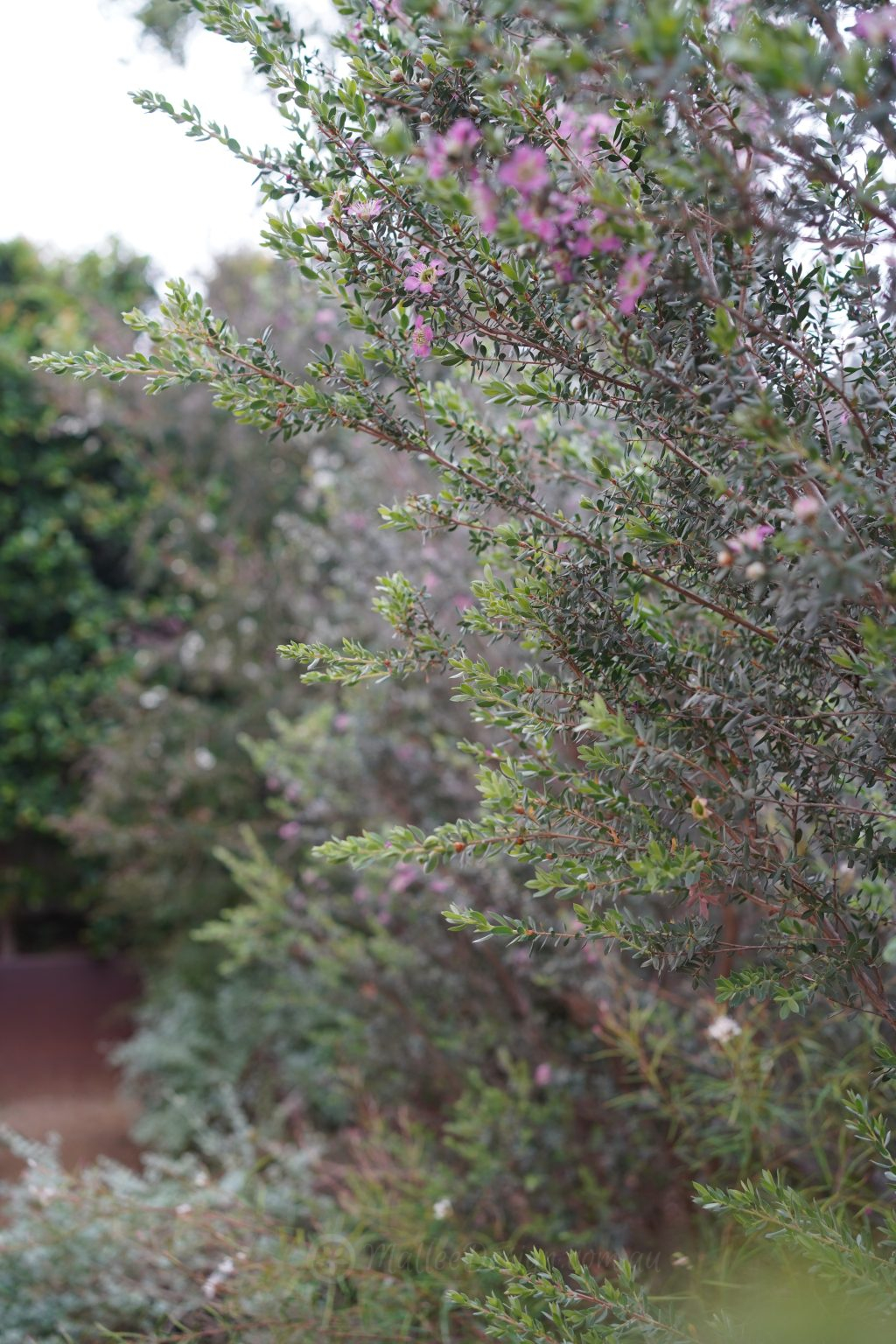 Leptospermum lanigerum 'Seclusion' grows to between 3 and 4 metres high and around 1 metre wide, I currently prune the face of mine to encourage new growth towards the base and aim to keep them quite tightly clipped once they reach the height I require.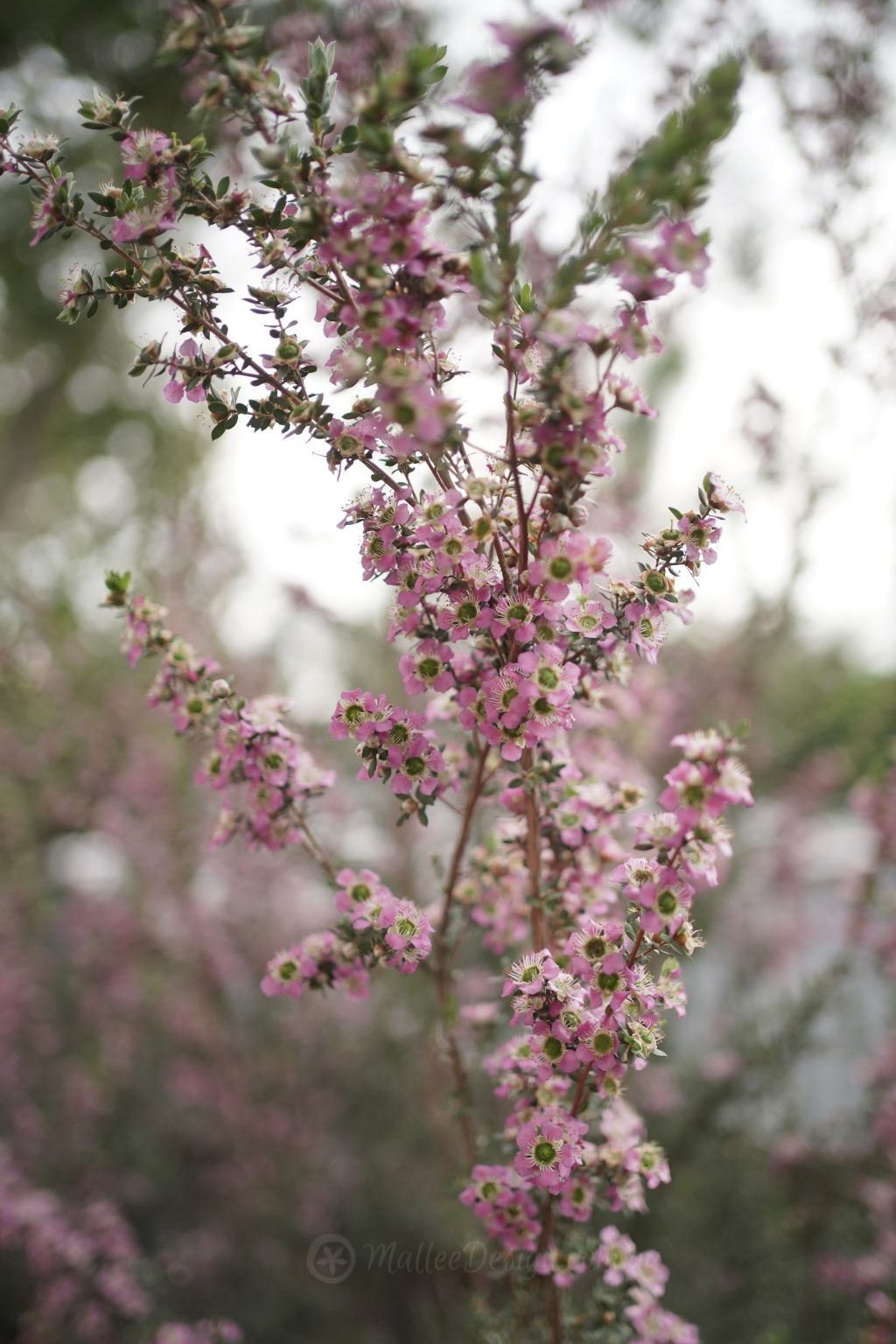 Leptospermum lanigerum grows naturally along water courses and drainage lines in NSW, Victoria and Tasmania, and can occur in permanently inundation areas alongside creeks or wetlands. Therefore it is an ideal plant for very wet areas as well as drier postions.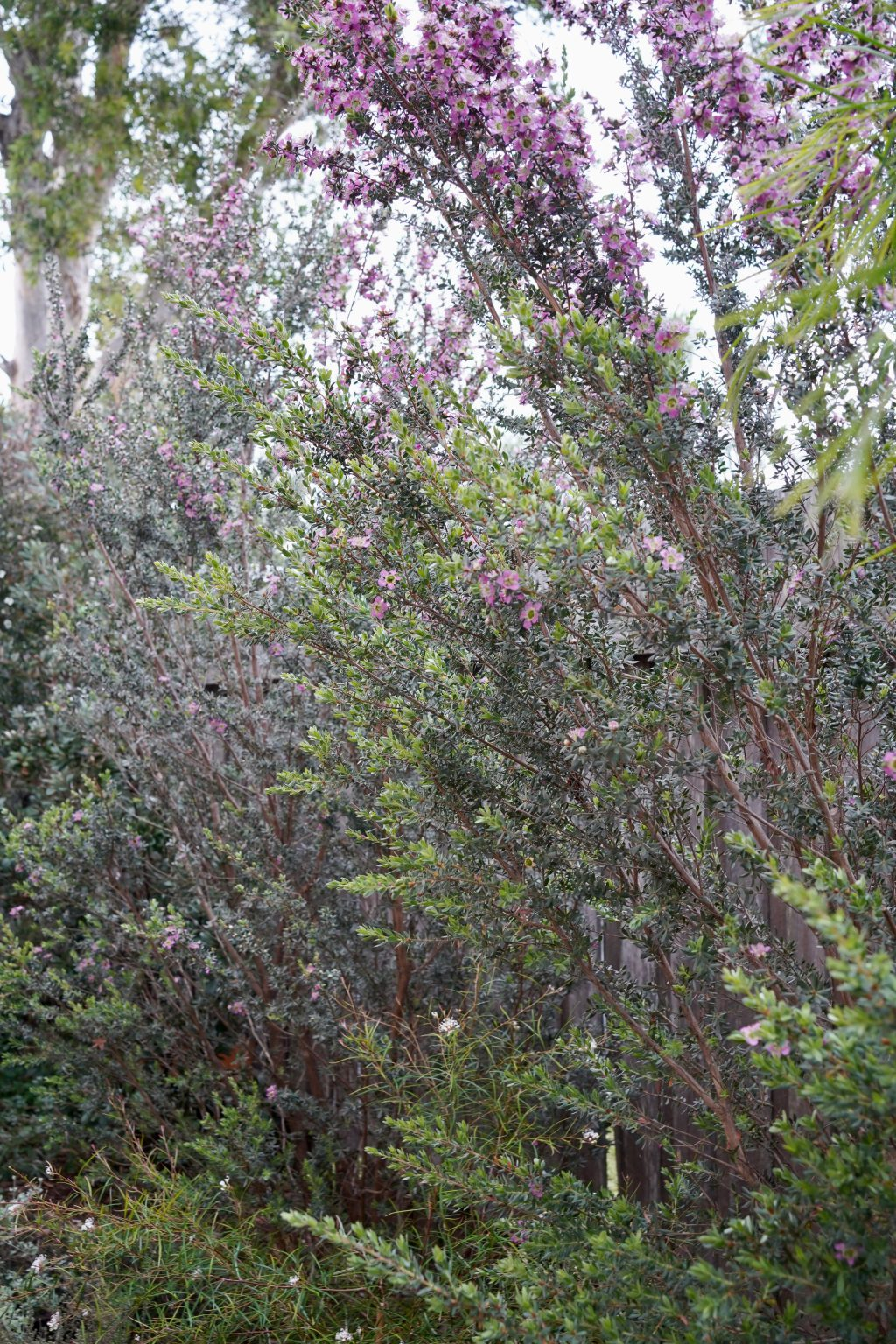 Tea Trees can often suffer from borer moth or caterpillar, this species is no exception, however pruning off the affected stems is an adequate solution, avoid pesticides please to save the pollinators which will flocking to your Leptospermum lanigerum 'Seclusion' from Spring into Summer.