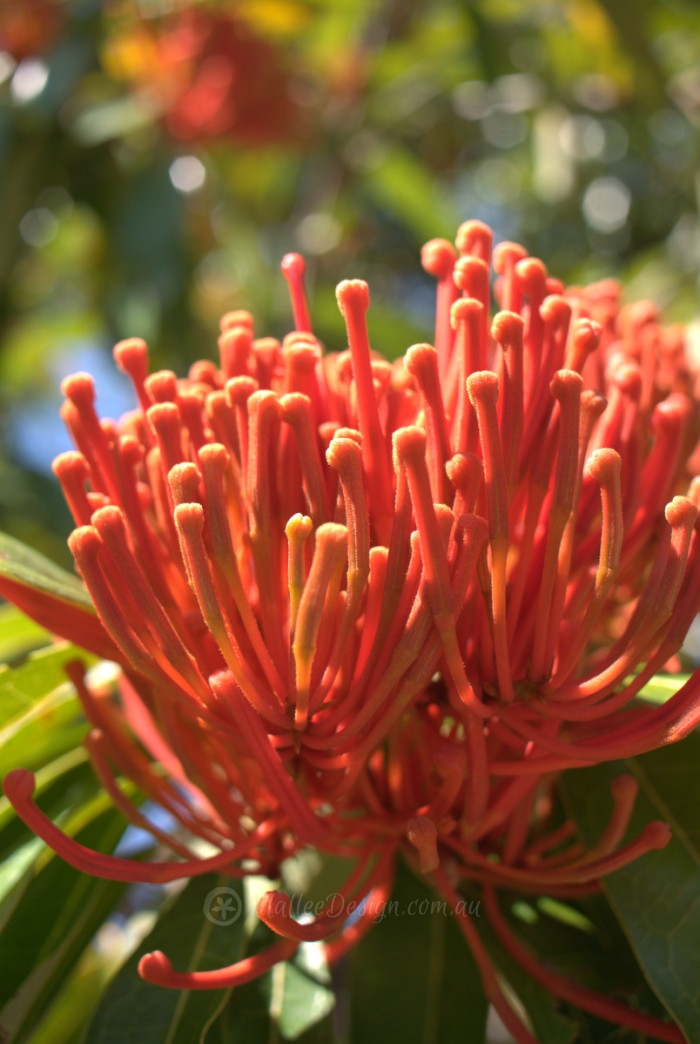 Super Showy Waratah: Alloxylon flammeum
This is the QLD Tree Waratah, I have mixed feelings about this plant, there is something a little too showy about its blooms and whenever I see it growing in NSW it is always strangely devoid of bird life…why is that? However, now I have seen it growing in its home state I can appreciate it a little more. I saw it planted a lot around Brisbane as a street tree and these photos were taken in Roma Street Parklands, where it has been used as an 'avenue' tree to wonderful effect.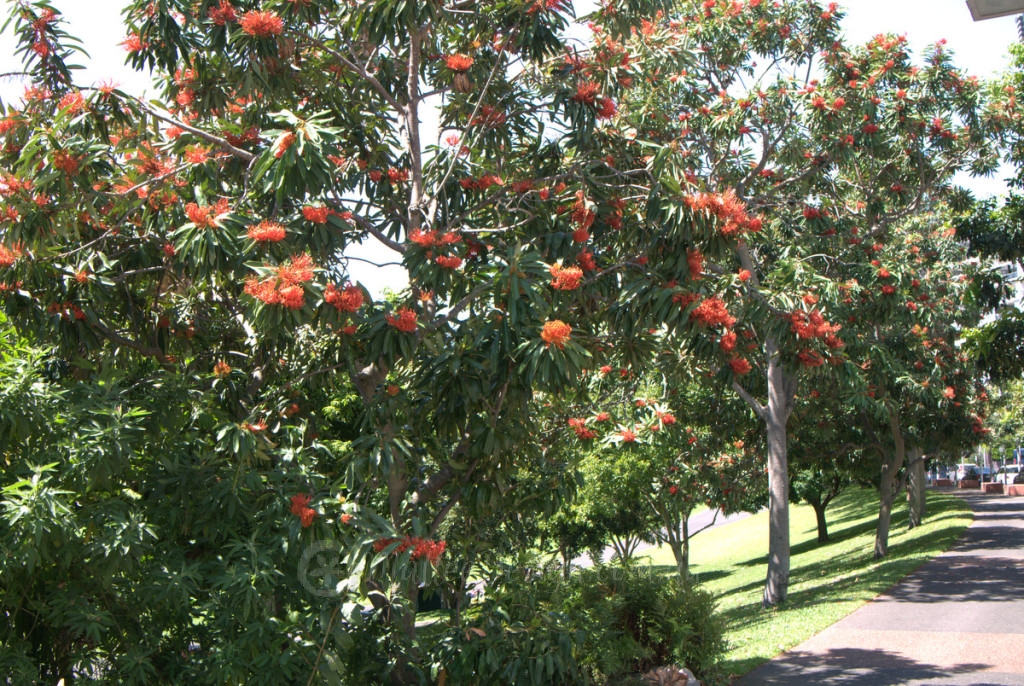 In the past I have always thought that Alloxylon flammeum had branches almost always down to the ground, giving it a large shrub look, prefect for screening. I am not sure whether these have been pruned to shape them into small trees with canopies but if this is the natural form then it is best used as a small feature tree.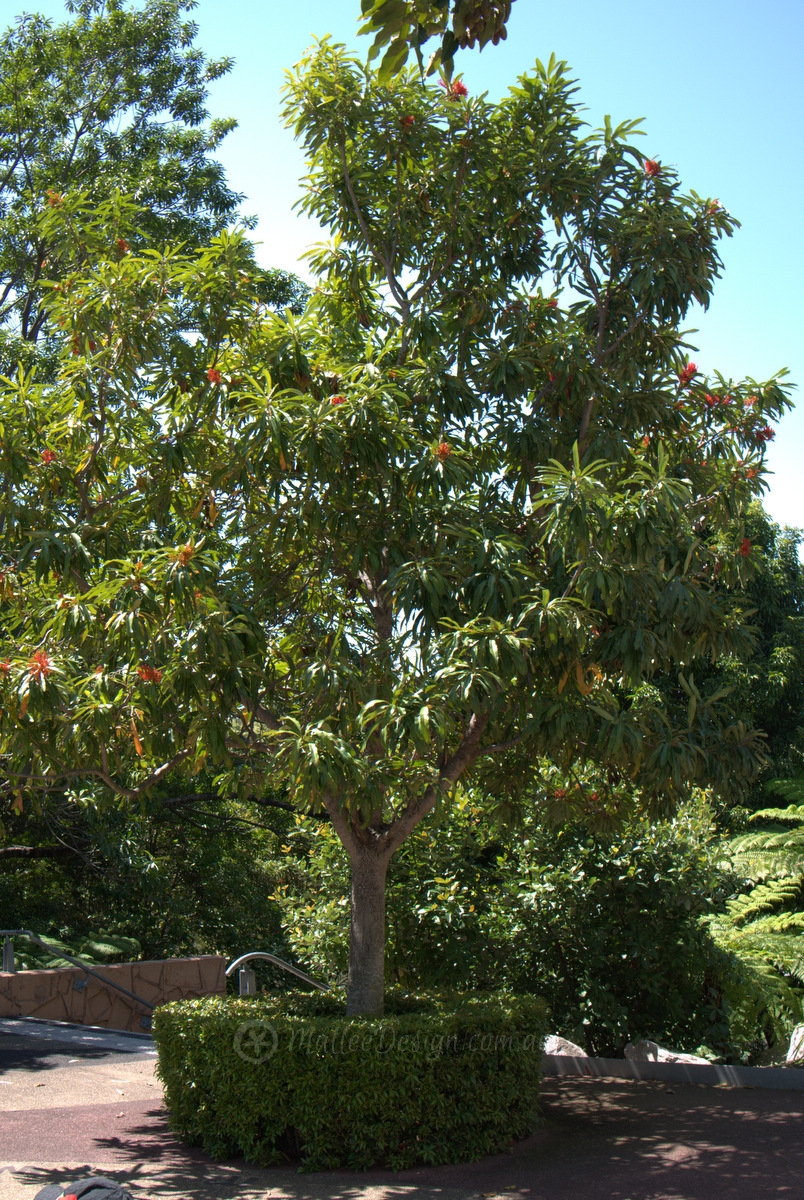 Alloxylon flammeum needs plenty of water as it grows naturally in North QLD, it also likes a deep organic soil and will tolerate shade,  growing to about 6 – 8 metres. It will grow quite happily in the southern states as long as there is protection form harsh frosts. After seeing theses beautiful specimens I would advise that the QLD Tree Waratah needs to be pruned into shape for the best affect. They may also take quite a number of years to flower but are worth the wait.