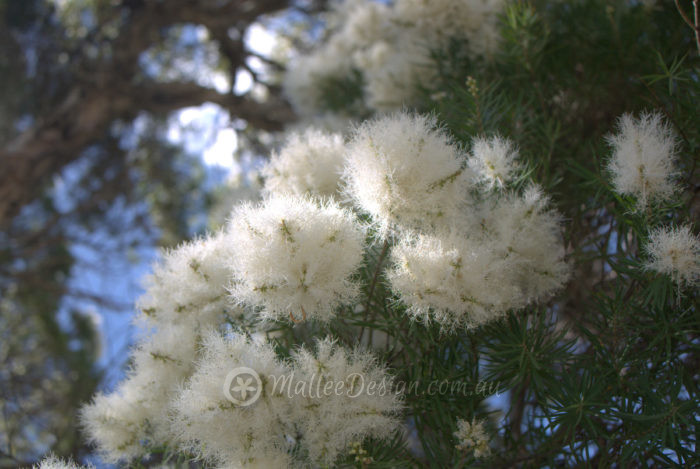 'Snow in Summer' in the streets of Sydney: Melaleuca linariifolia
This is 'Snow in Summer'! and even though it is not Summer yet the Melaleucas have been out for the last couple of months, I found this fabulous street of Melaleuca linariifolia in the inner west earlier this week.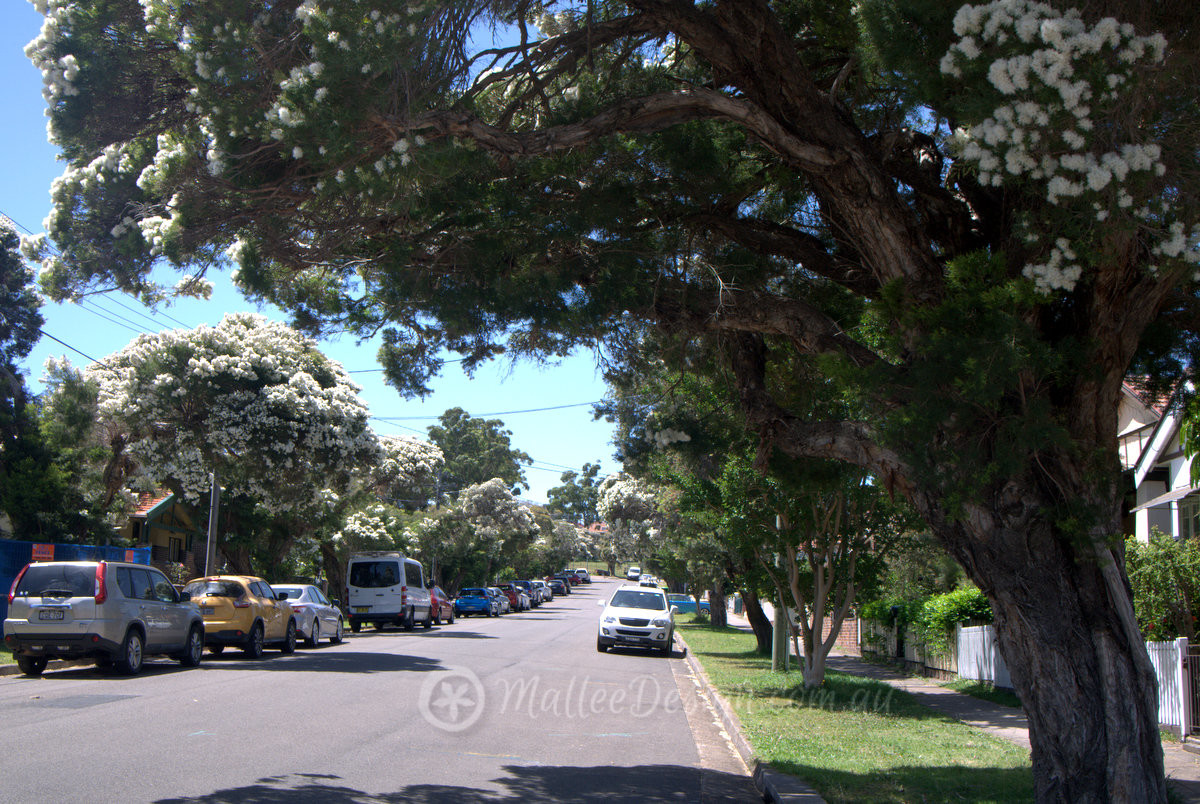 This avenue of Melaleuca would have been planted back in the days when Councils weren't afraid of trees, when street address and civic pride were somewhere on a priority list. Before our summers became so hot int he city that everyone installed air conditioning…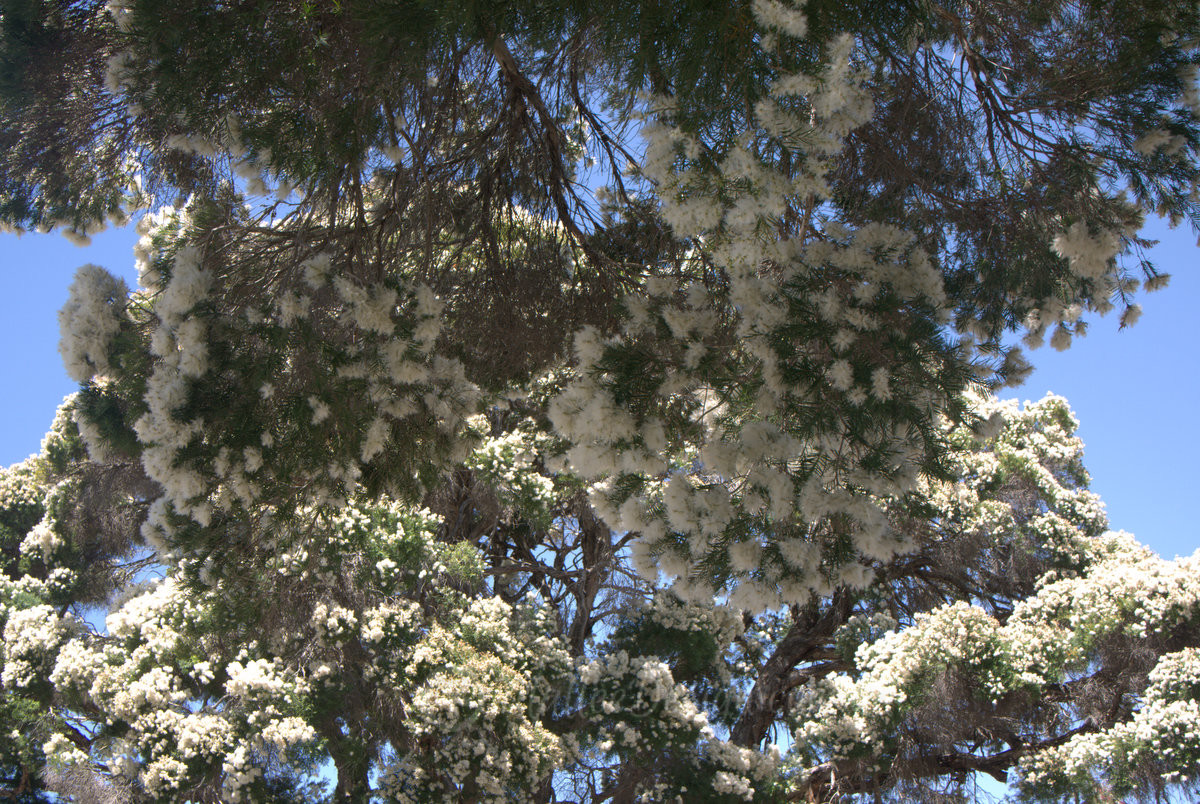 Many councils are now too afraid to plant even small street trees like this. Melaleuca linariifolia gets to aproximately  10m high x 8 m wide, it has a lovely dense canopy that's looks a little like a broccoli or cauliflower from a distance.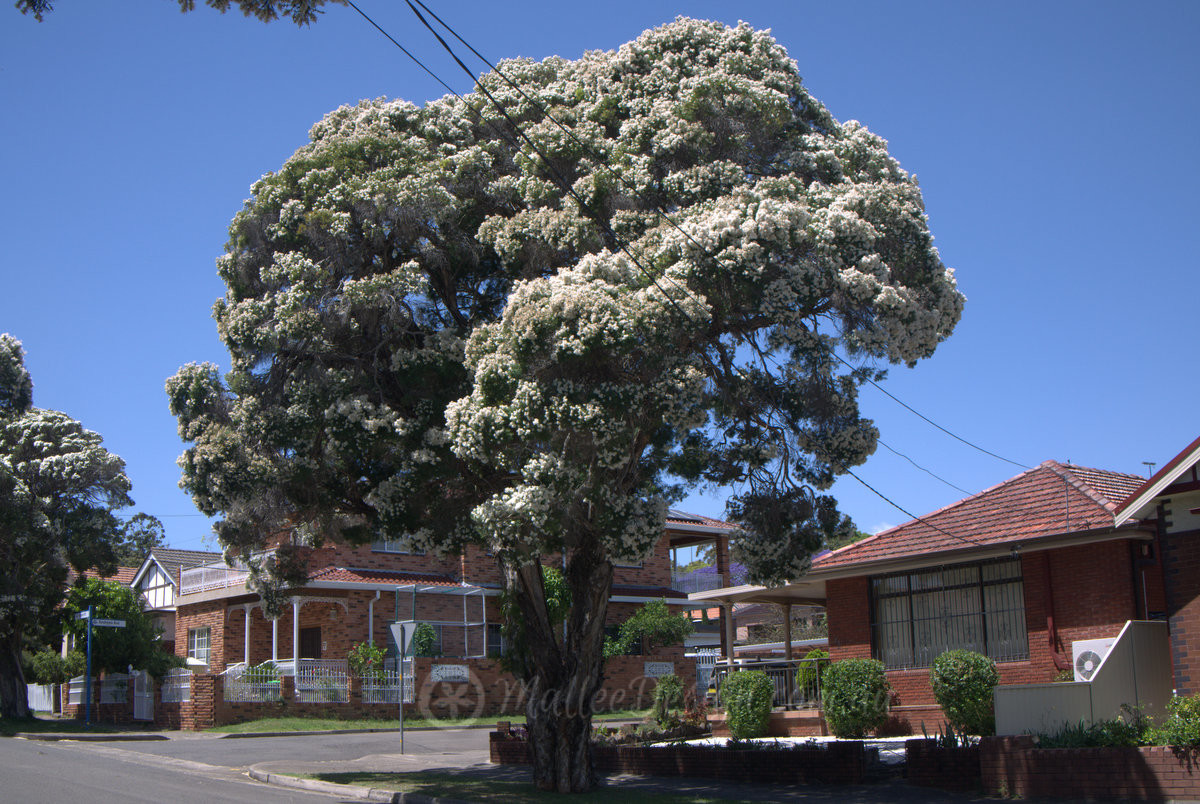 The papery bark is quite showy and when they flower in the warmer months the bees and birds flock to them. Honeyeaters and insectivorous birds in particular. Most Melaleucas are tolerant of pollution, heavy clay soils, wet feet, windy, drought and inappropriate pruning, making them a very versatile street tree for the urban landscape.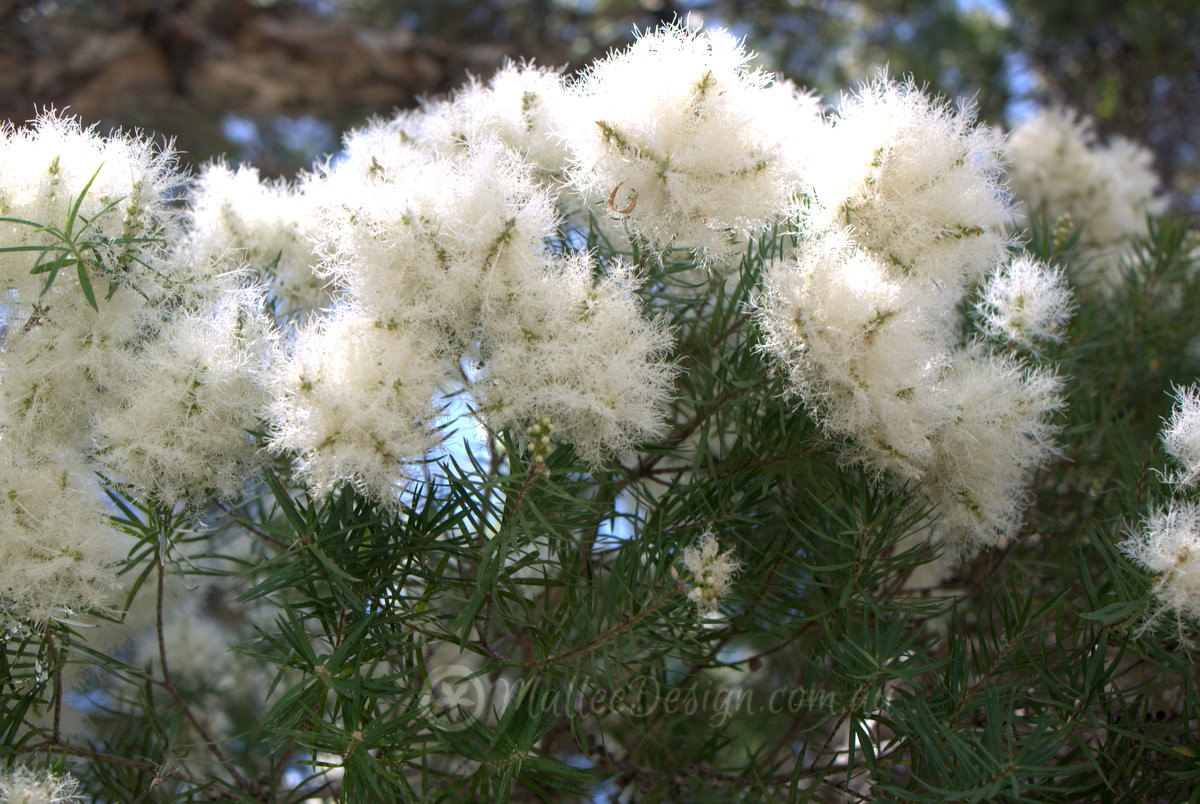 And the best part about them is when they flower no one can miss them, they are very showy! Because of their dense habit they are important trees for urban shade both for humans, vehicles and animals alike. Their ability to change the urban heat Island Effect should not be overlooked.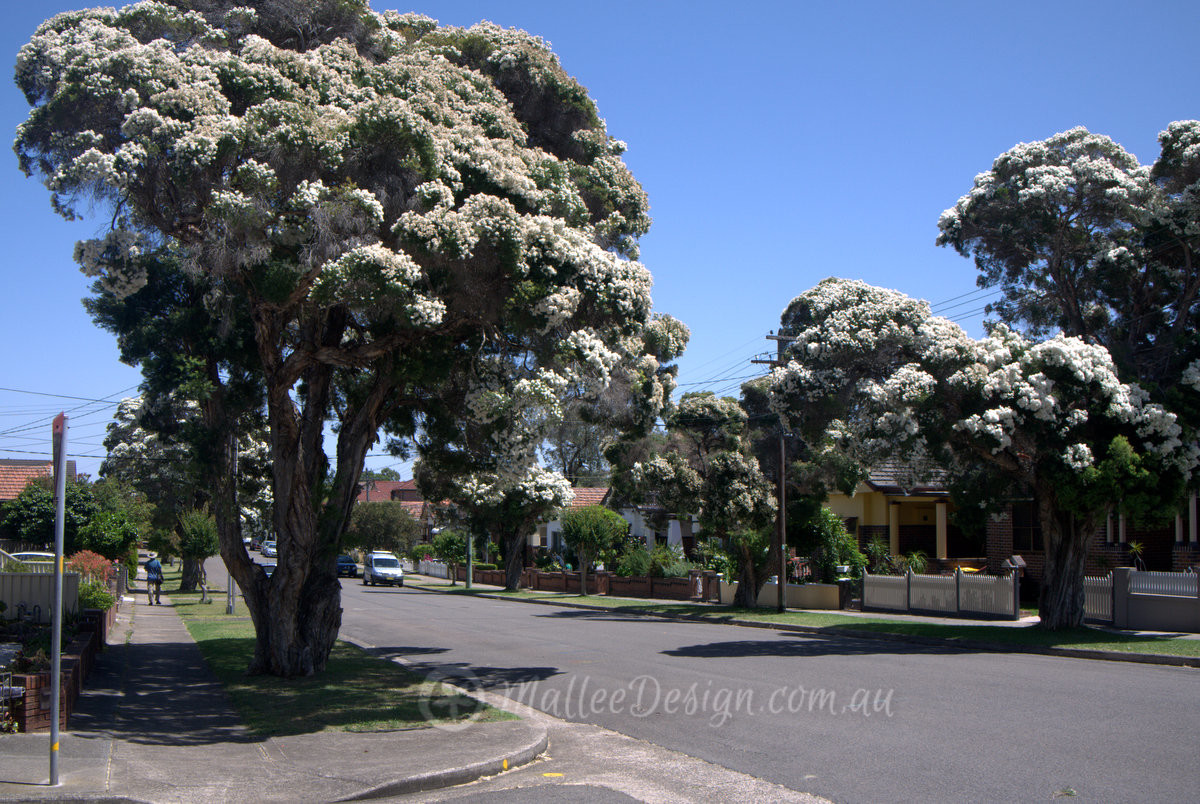 They also make a great screening tree for providing privacy from higher neighbours or apartment buildings.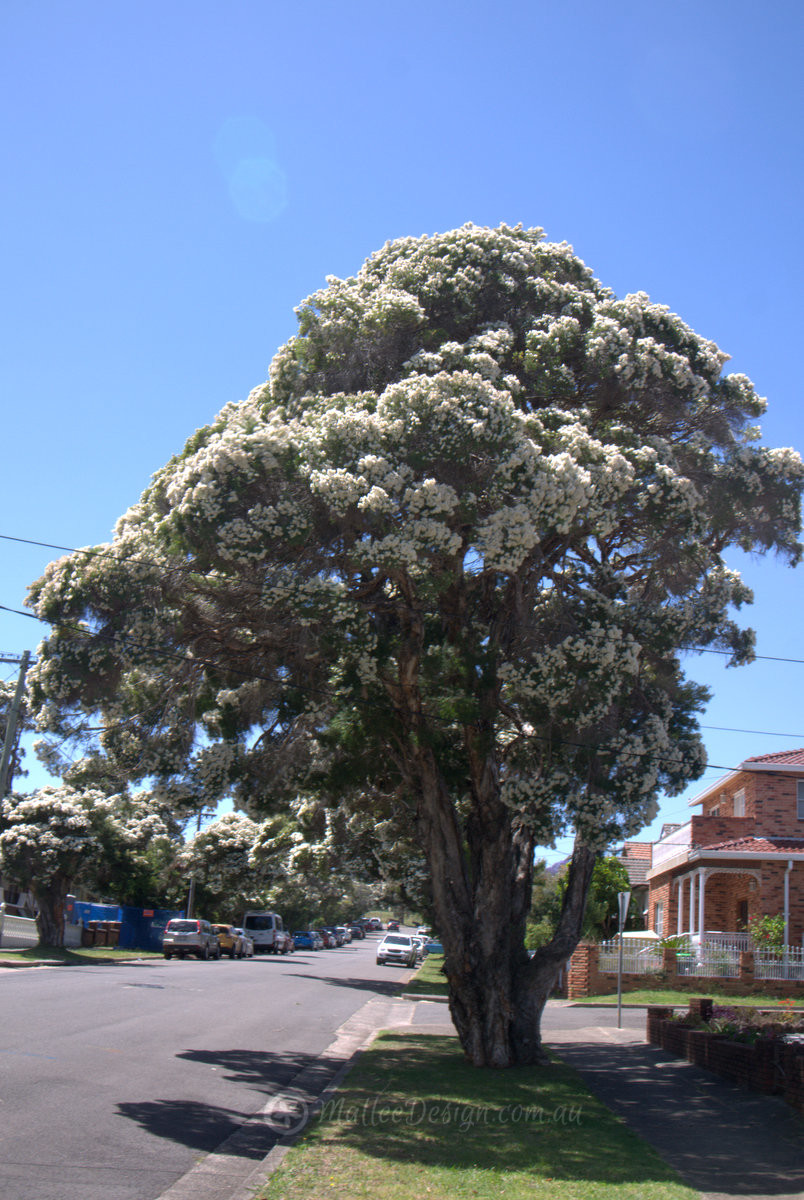 Their only draw back is they are famous for getting into porous pipe work, so plant them at least 5 metres away from shallow plumbing, position is everything.