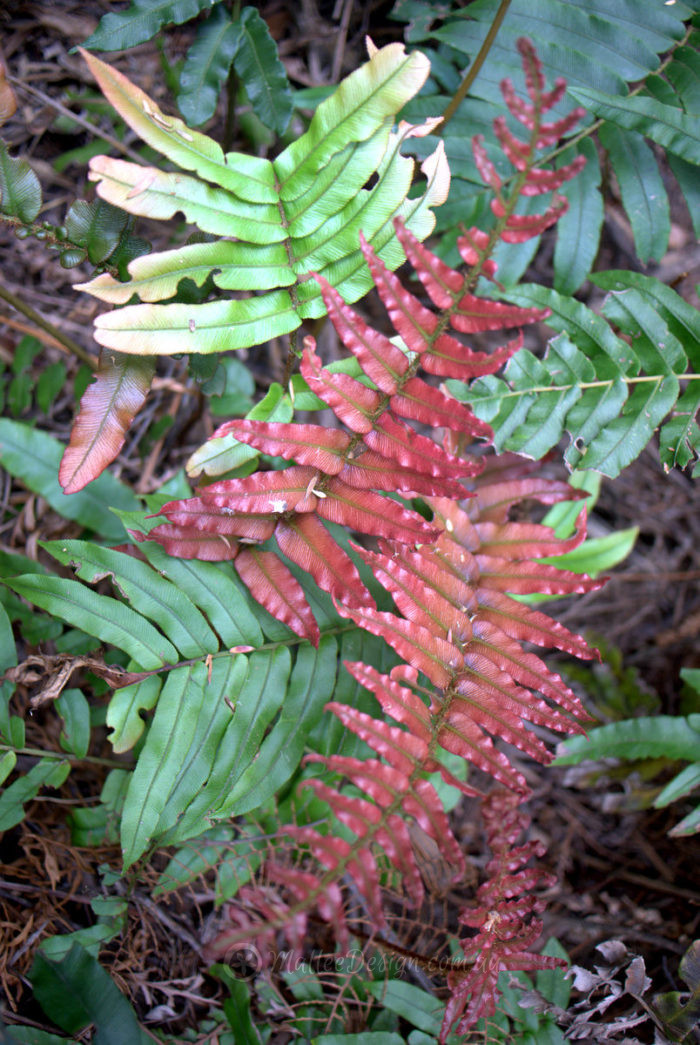 I need to remember this fern: Blechnum cartilagineum
I am not very good with my native ground cover ferns, I have a handful which I use over and over again which I know to be hardy and pretty. I was walking in the Blue Mountains this weekend and exploring the rainforest and waterfall walks, these plants are not my favourites, I usually am drawn to the Sydney Sandstone heathlands for their flowers and interesting shapes.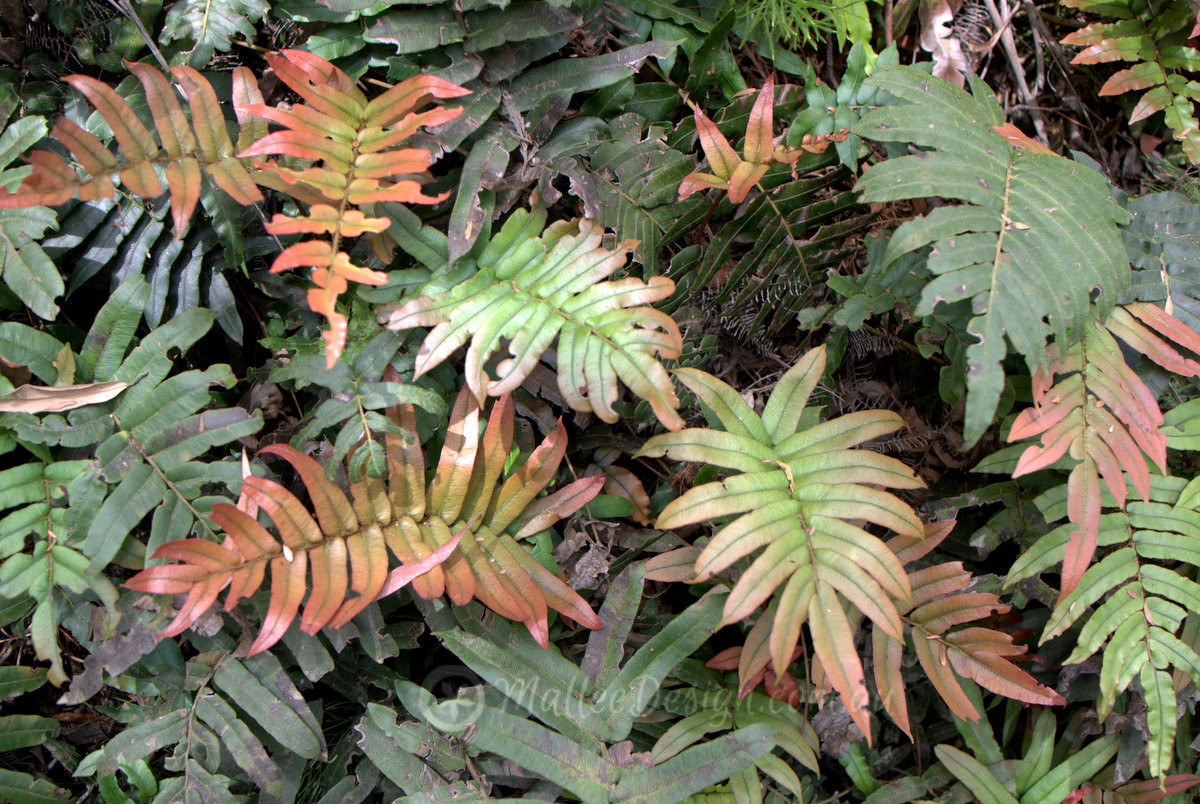 However I was quite taken by the banks of Blechnum cartilagineum along the pathway, once I spotted some of the reddish new growth I couldn't stop myself photographing it.
Blechnum cartilagineum is a running fern, meaning it has rhizomes which run under the soil and it will cover the ground quite densely. It gets to a height of around 50cm to 1m and the new leaves unfurl in Spring with all these different shades of reds.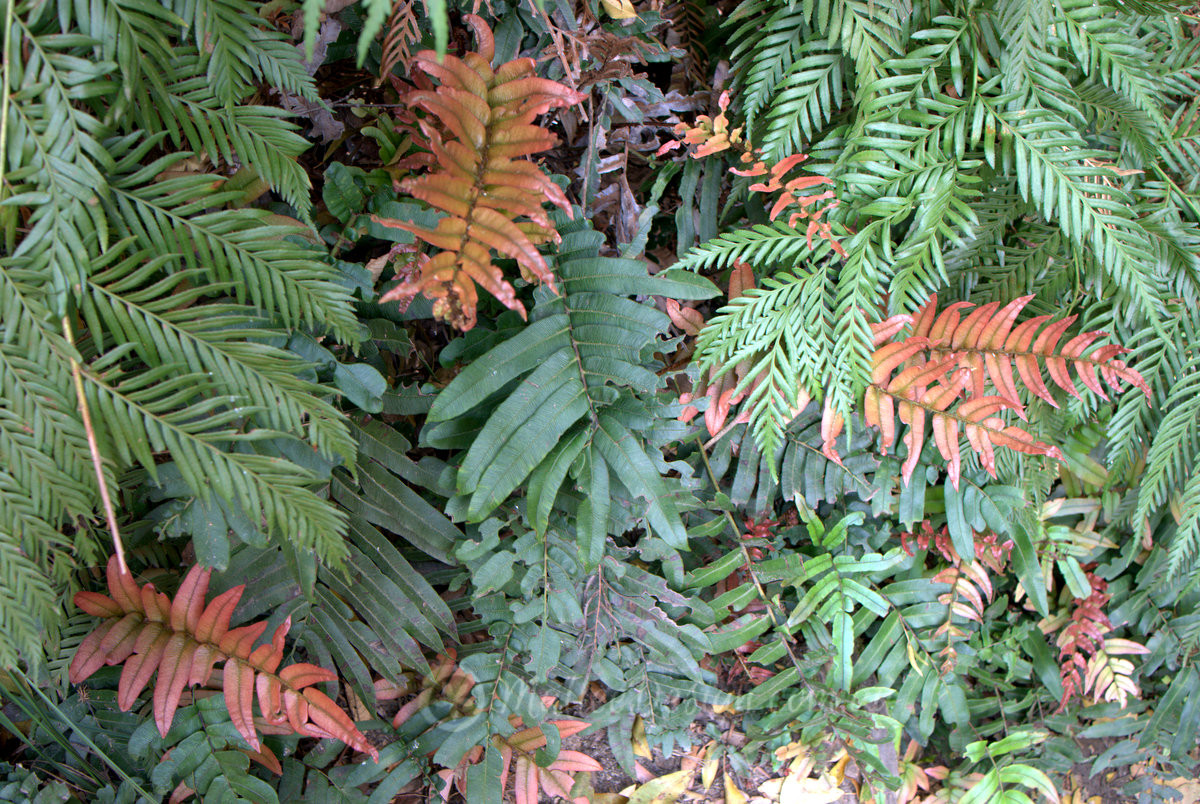 This fern will happily scramble around on rocky steep slopes under the shade of larger trees, it will also thrive with extra moisture and doesn't mind a colder climate. I liked the way it was mixing in with other ferns, so why not combine it with Doodia aspera or Blechnum nudum?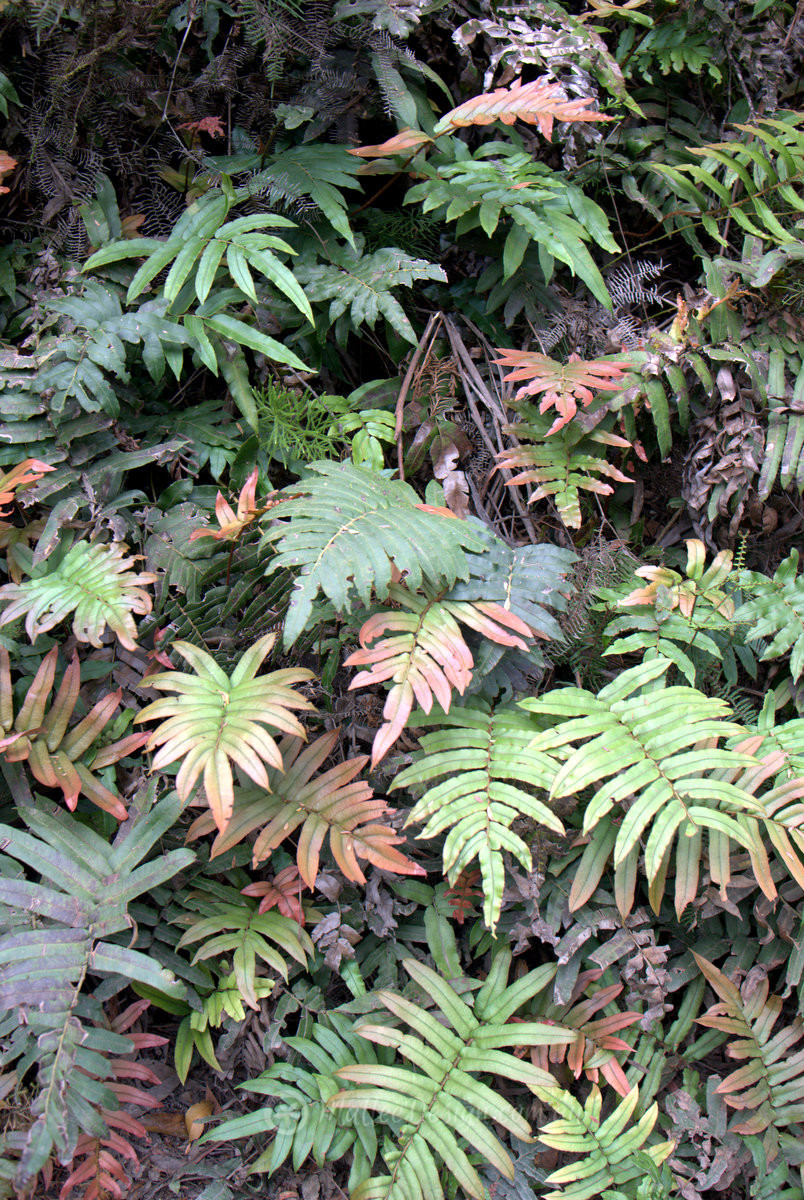 Because of their hardy nature they would grow well inside as a pot plant or even interest in a green wall, as long as they are protected from drying winds and harsh sun.