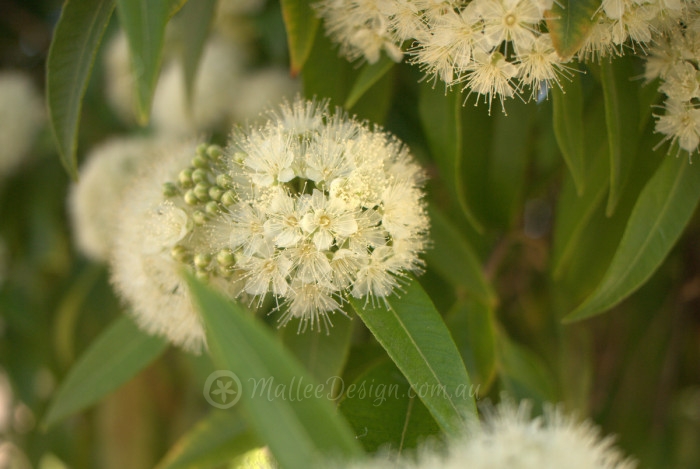 Wonderful Street Trees: Backhousia citriodora
I was driving through Huntershill and onto Ryde yesterday and I was overjoyed to see the most wonderful sight, rows upon rows of Lemon Myrtle in full bloom, planted out in the streets. Finally! a council using its head when it comes to street trees! I know it is not the only one, I have seen Eleocarpus 'Prima Donna', Buckinghamia celsissima, Banksia serrata, Tristaniopsis laurina and even Grafted Eucalyptus to great effect. Backhousia citriodora makes a fantastic street tree for several reasons, the first is obviously the scented leaves which are highly fragrant and can be used in cooking and to make tea.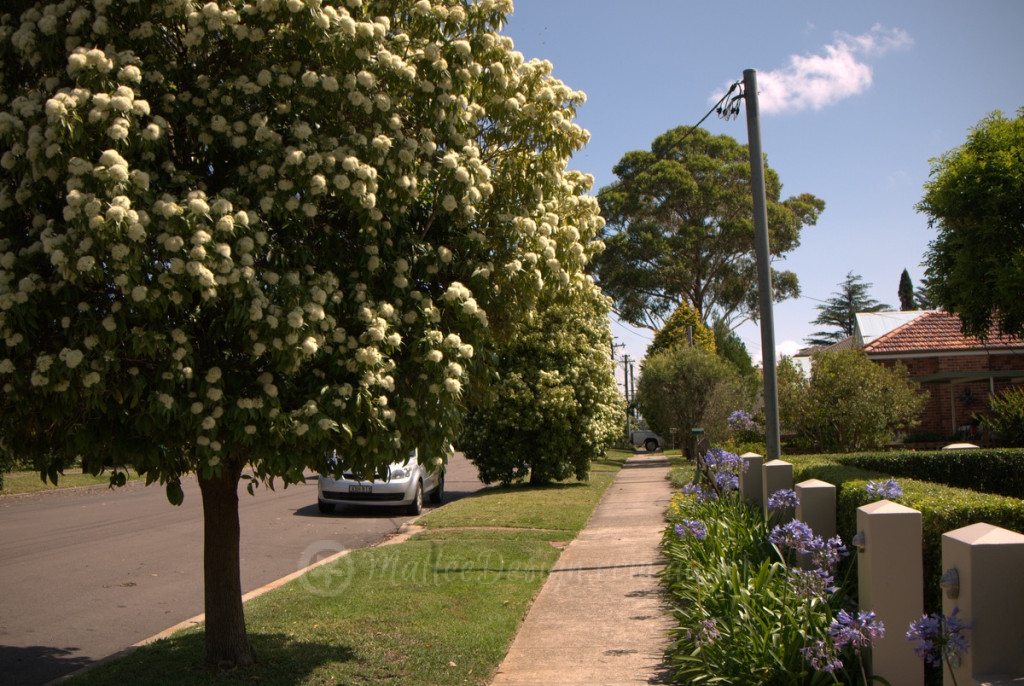 The second is they have showy flowers and a thick canopy making them an excellent screening tree for privacy and shade for parked cars.
Thirdly and probably most importantly they will flourish with the constant lopping from council to stop them interfering with the power lines. Backhousia citriodora can potentially get to be a large tree, given the right conditions. However being trimmed at 5 metres will only benefit the habit, forcing them to spread wide rather than continue as a narrow cone shape. Imagine the scent when they are trimming these and putting them through the chipper? Yum.
You can see above how well they can be shaped too, by trimming off the lower branches you get a very formal look, as they won'y develop an obvious trunk until they are much older.