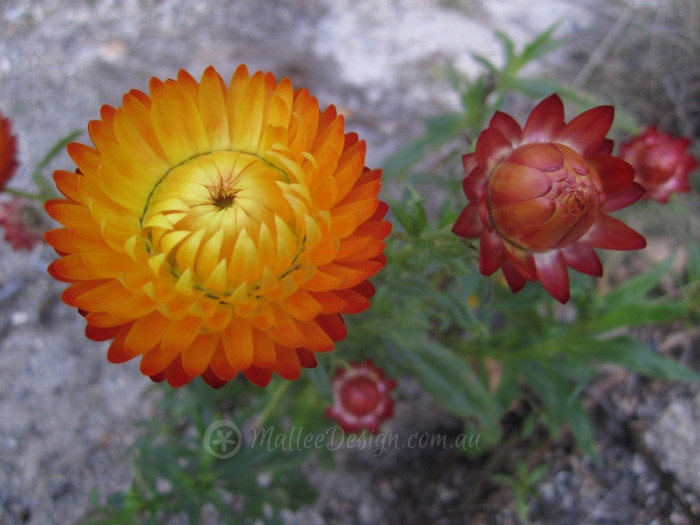 I went to the Blue Mountains over the long weekend and not only at Mt Tomah gardens, but also on the property I was staying, the paper daisies were popping up their sunny heads. They lift the spirits, even if it is only one lone flower.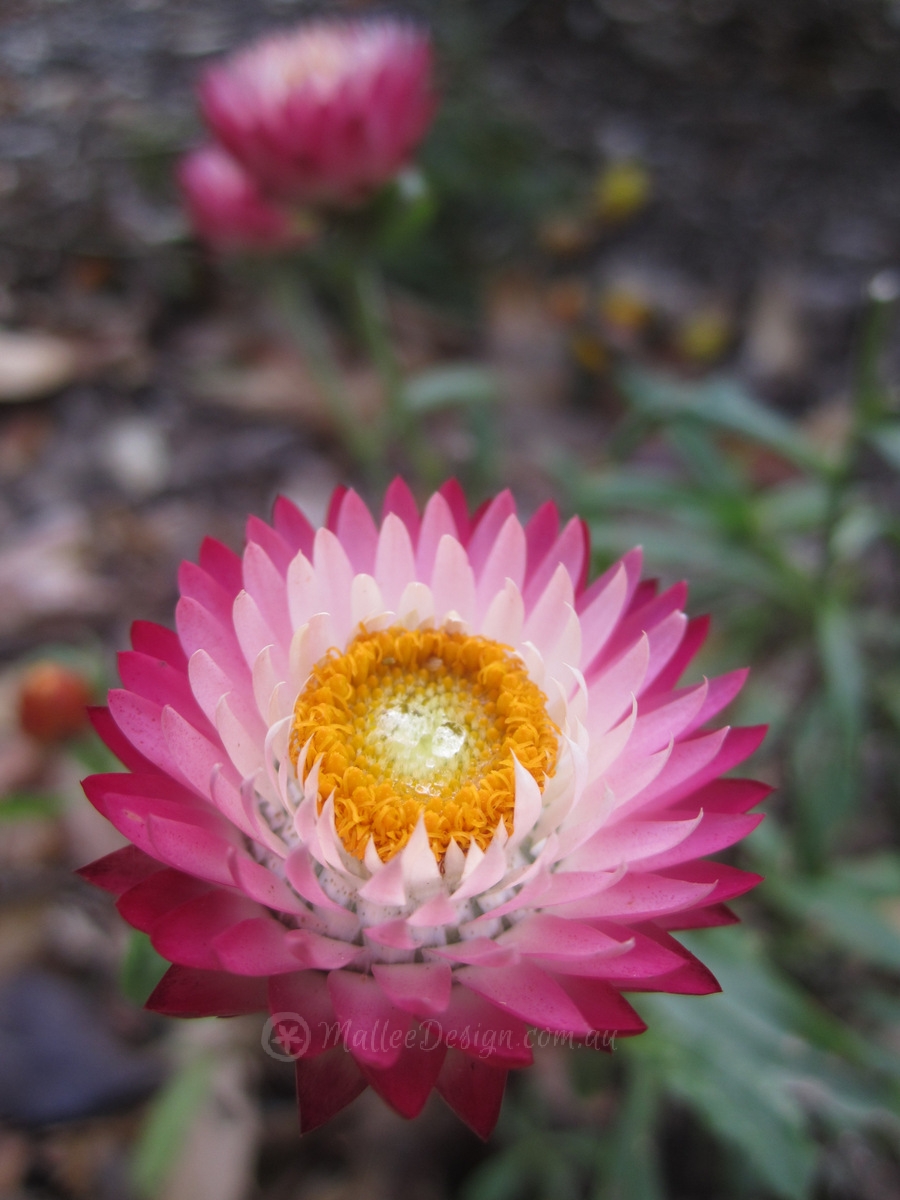 Bracteantha bracteata come in all sizes and colours, from pink through to reds, oranges and yellows. In the bush I have only seen the yellows, but they grow as under storey in sandstone Eucalypt forest.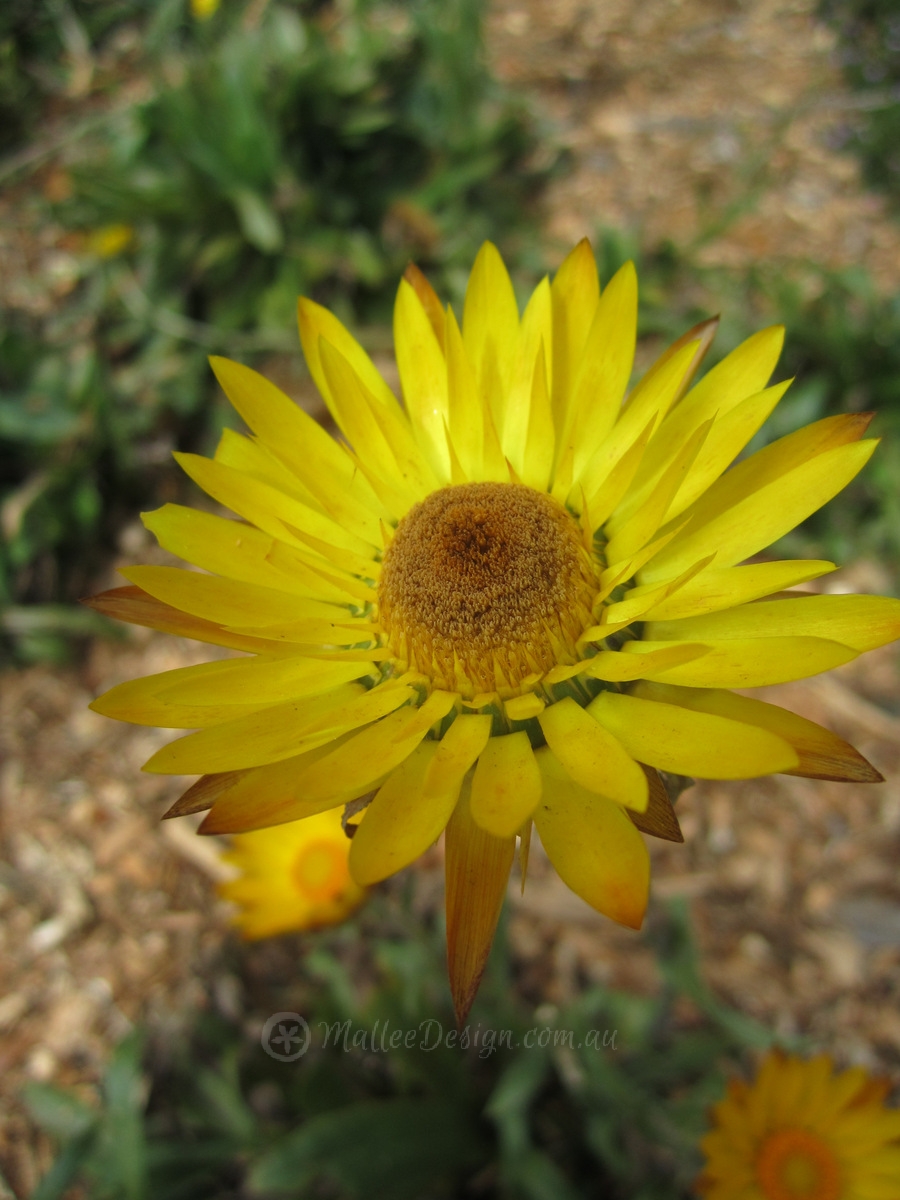 As a cultivar they can be anything from a low growing sprawling ground cover through to a large bushy shrub, they are a most useful plant for adding colour to a planting.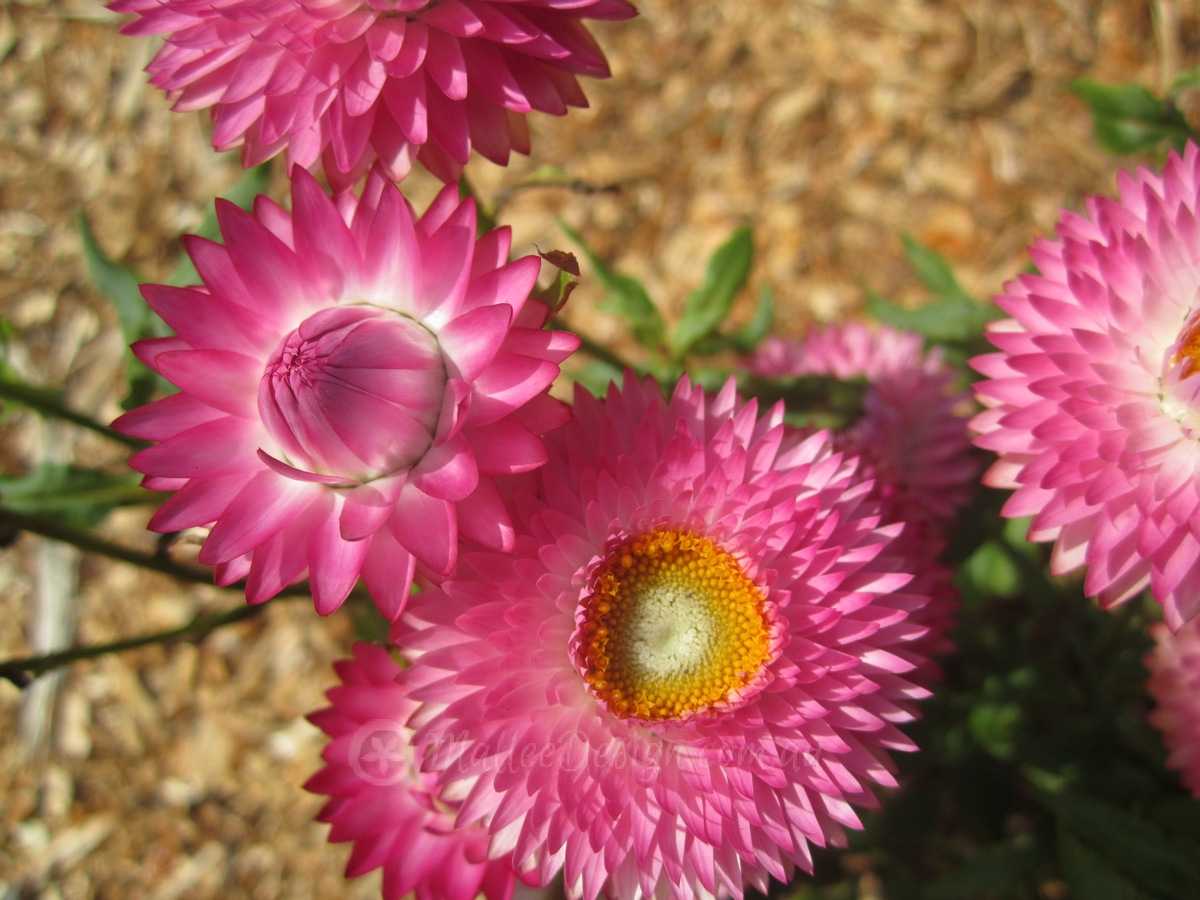 Placed amongst grasses that have a similar height, they add splashes of interest to the undergrowth, or plant them in groups as a border or under large trees for a more dramatic effect. Either way I'm sure they will make you happy too when you glimpse them showing off week in and out.