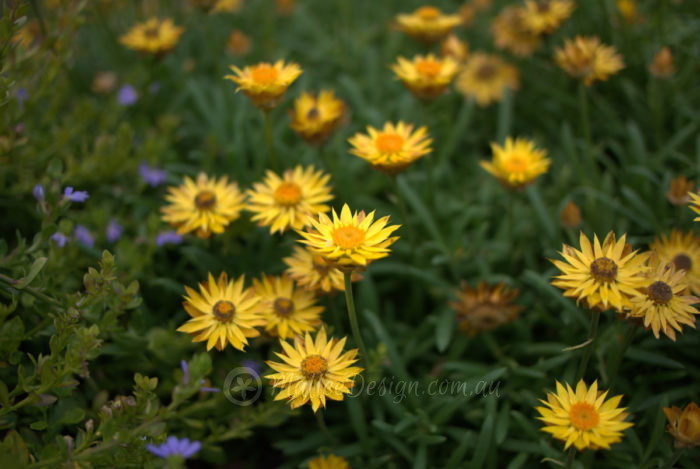 My Favourite Paper Daisy: Bracteantha 'Diamond Head'
Bracteantha 'Diamond Head' is a hardy ground cover paper daisy, it is a natural form of Bracteantha bracteata which was found at Diamond Head on the NSW coast just south of Port Macquarie. I love it for its compact mounding habit, it doesn't get sparse and leggy like some of the taller Bracteatas and it flowers profusely for 6 months of the year.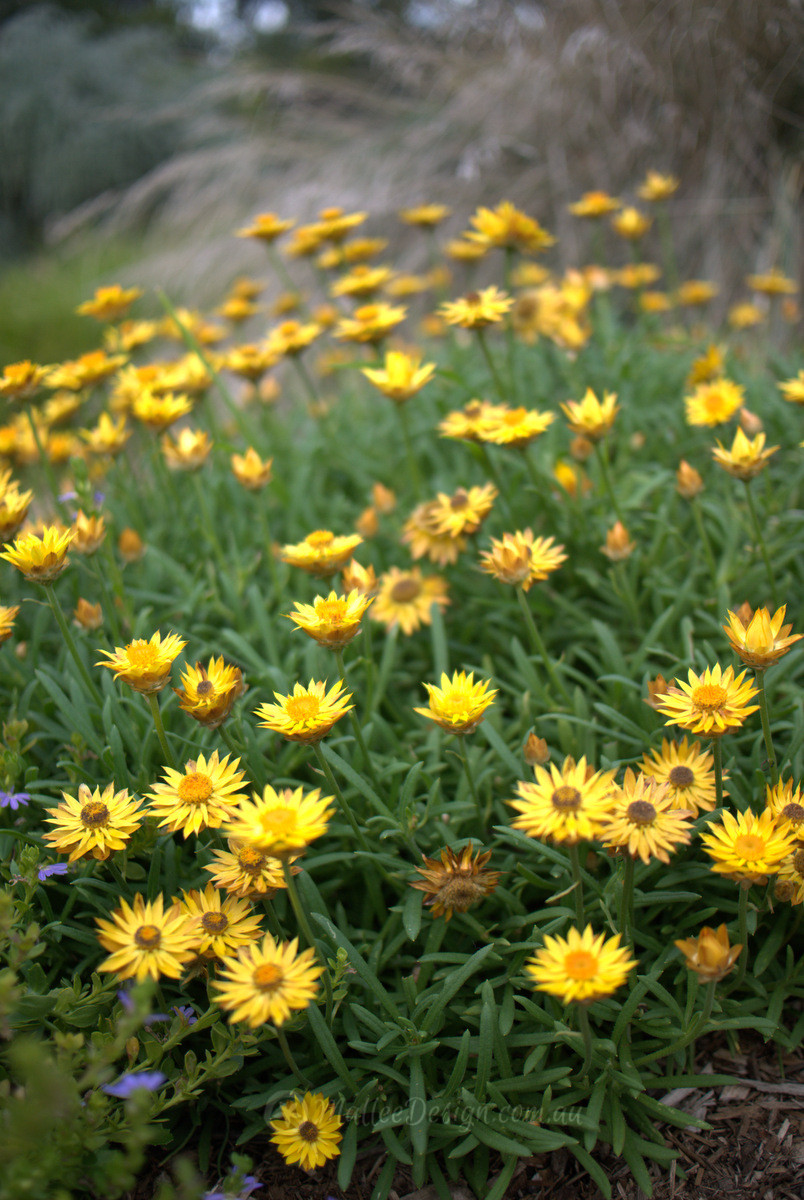 Flower heads are held above the level of the dense rough leaves,  adding about 8cm to its height during the flowering season which begins in early Springs and continues through to Autumn. They are best pruned off when finished to encouraged new growth.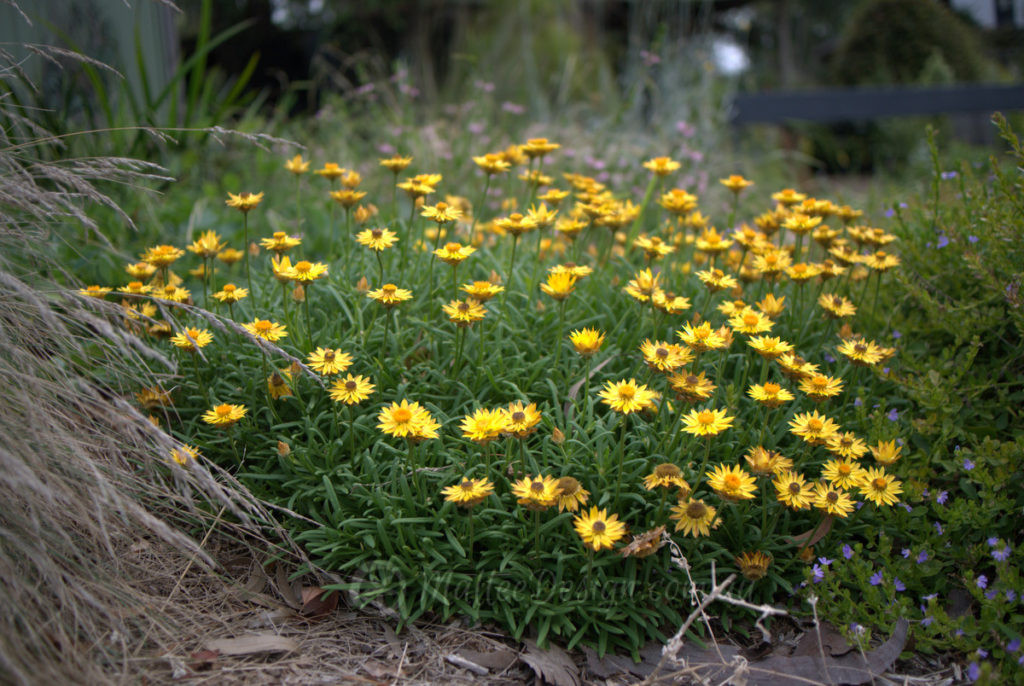 Bracteantha 'Diamond Head' is quite drought resistant but will flower better with extra moisture, it also likes full sun but will grow quite happily in part shade but be a little more sparse.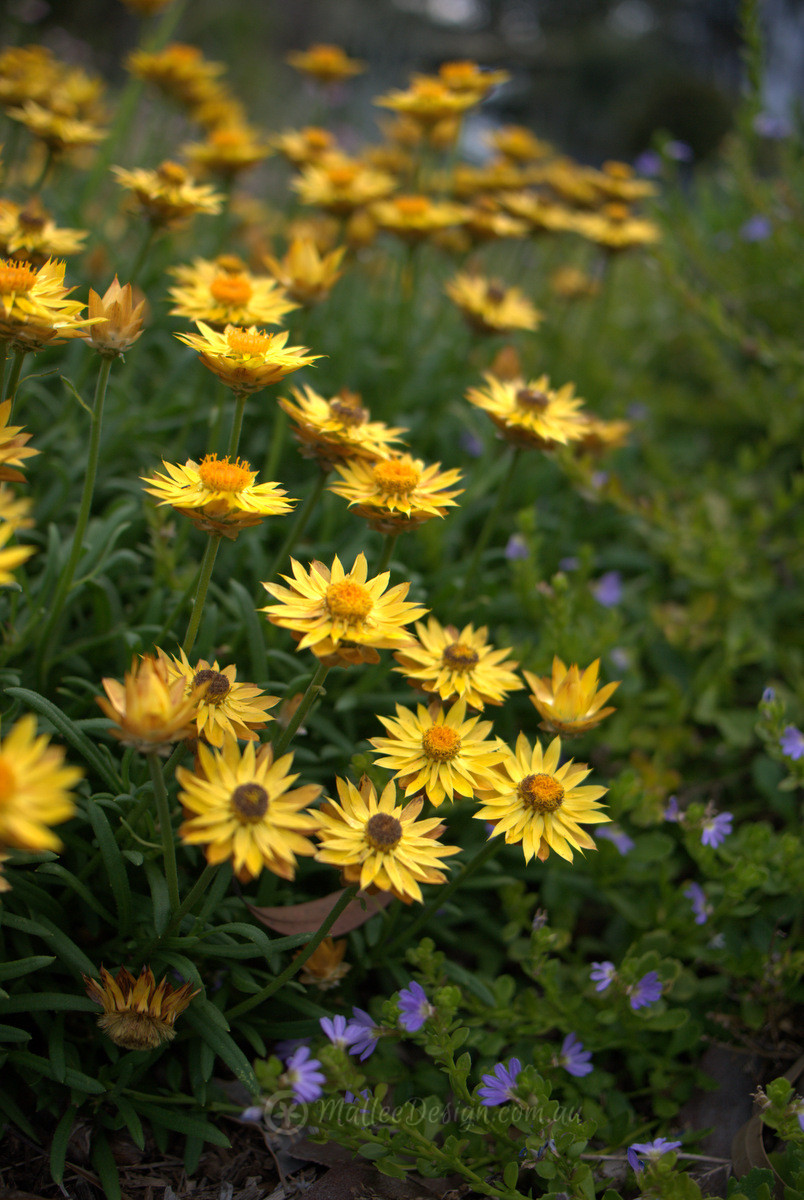 This paper daisy grows to approximately 50cm wide and 10-15cm high, it works well as a low growing feature shrub as shown in the images above it also makes a great border or edging plant or would look striking planted on mass.