This is the second instalment of my ode to native daisies, there are too many types and cvs. to choose from so I have grouped these together as they are more of a ground cover with a smaller flower. They are beautiful mixed together planted as a native meadow.
Rhodanthe as seen here growing in a low mound as they would in the bushland or grassy plains. They have the traditional papery white flowerhead and the grey green soft foliage, Rhodanthe anthemoides is one of my particular favourites.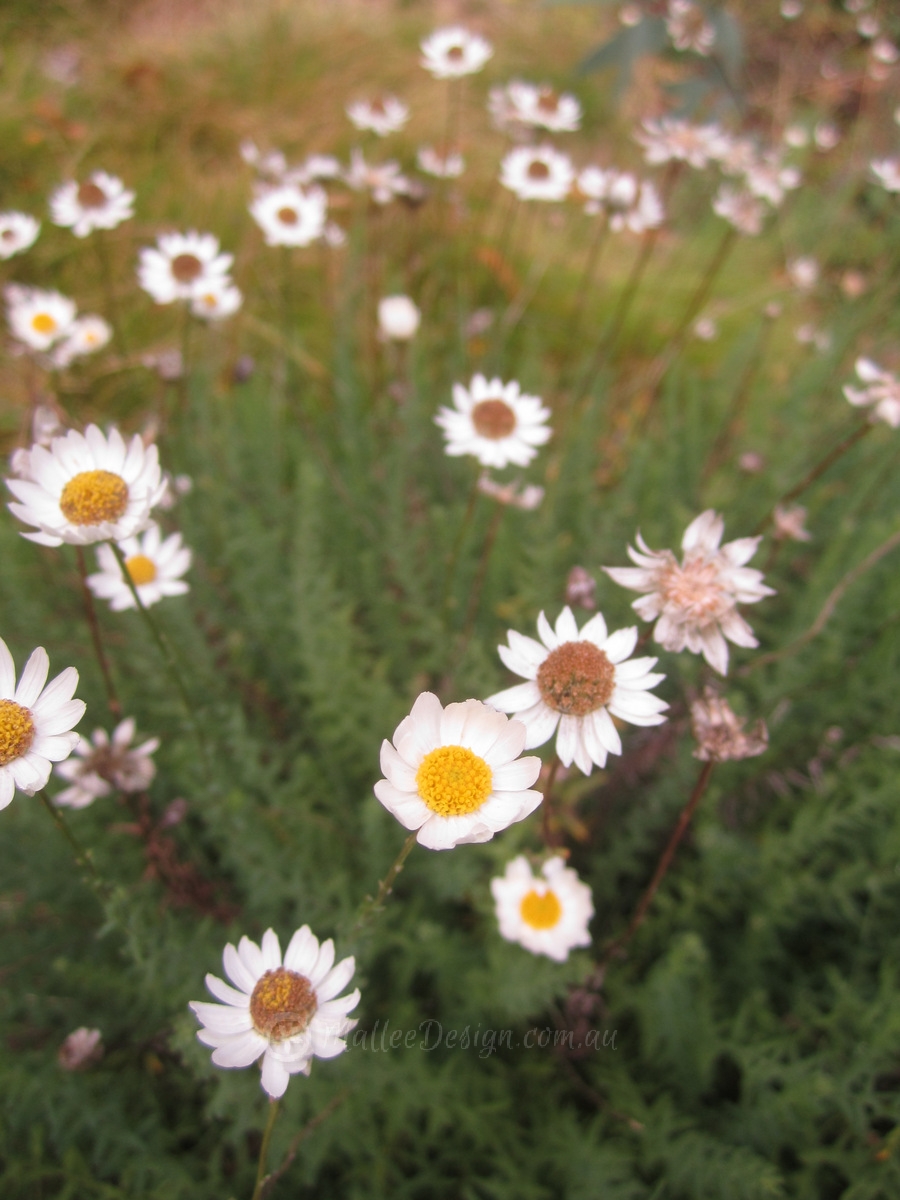 Another wonderful ground cover daisies is Chrysocephalum apps and cvs., they will growing in a fair amount of shade, have wonderful silver foliage and never ending happy little yellow flower heads. They also sucker and spread a little themselves which I find useful.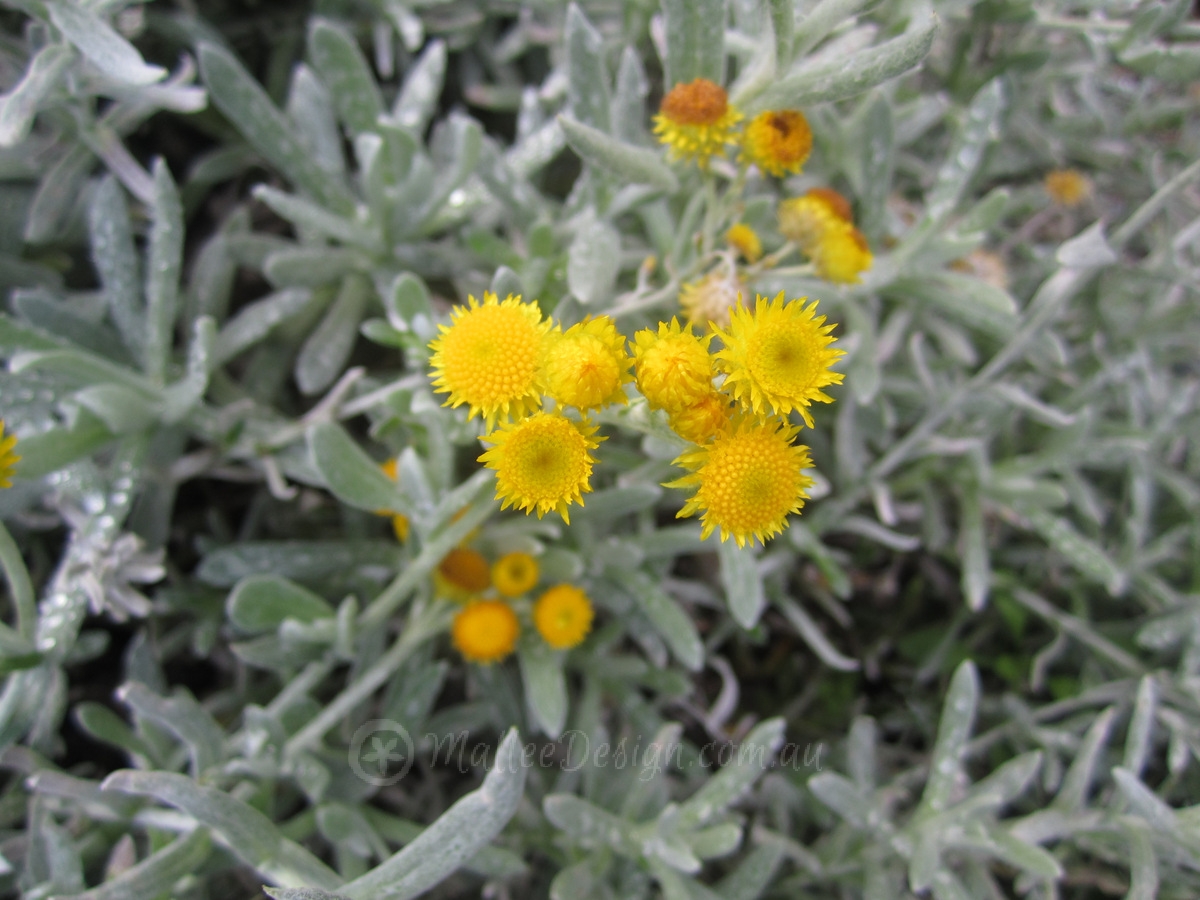 Below you can see them seed as a spill over over rocks in a rockery, they also look good in pots. You may need to cut them back several times a year when they get leggy and die back.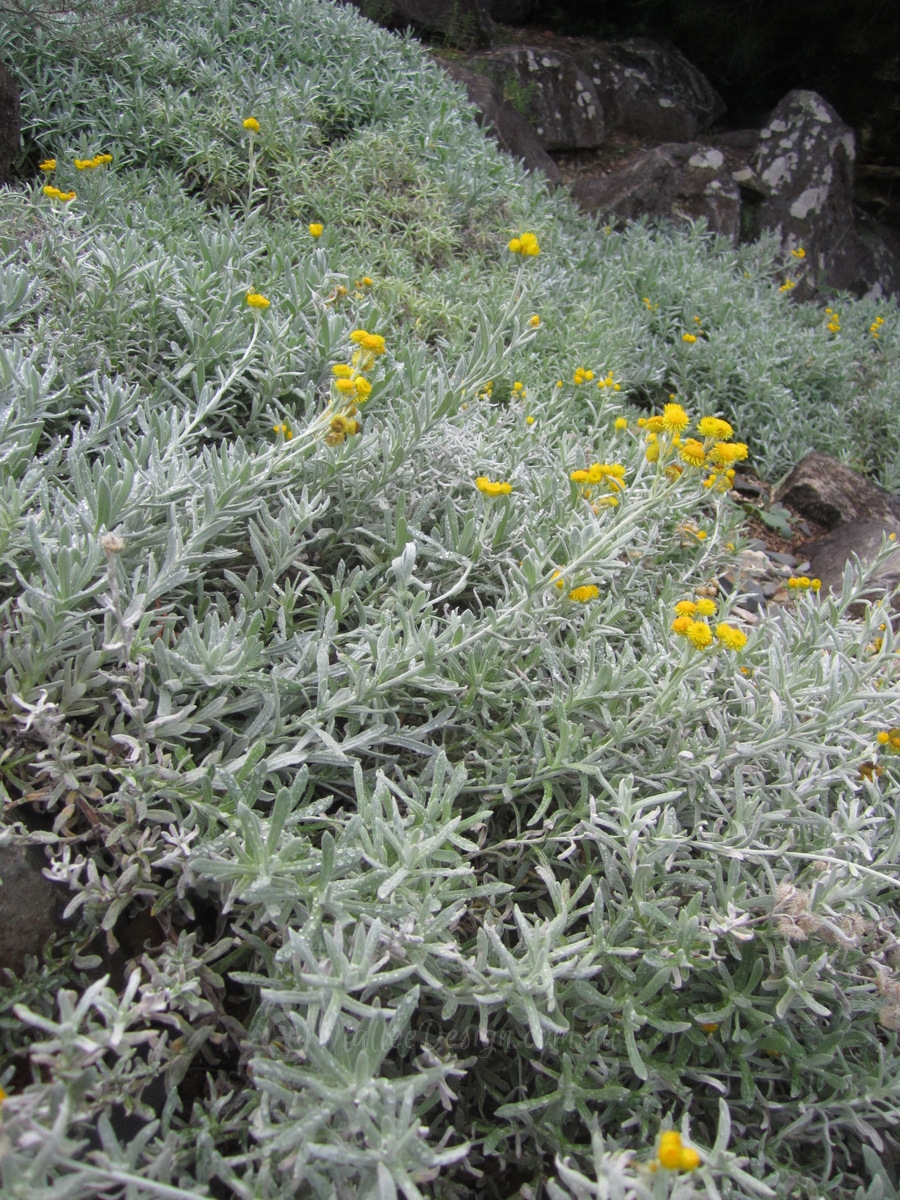 And last but not least the good old seaside daisy, Brachyscome multifida, constant purple flowers with funny springy divided leaves that are as hardy as anything.