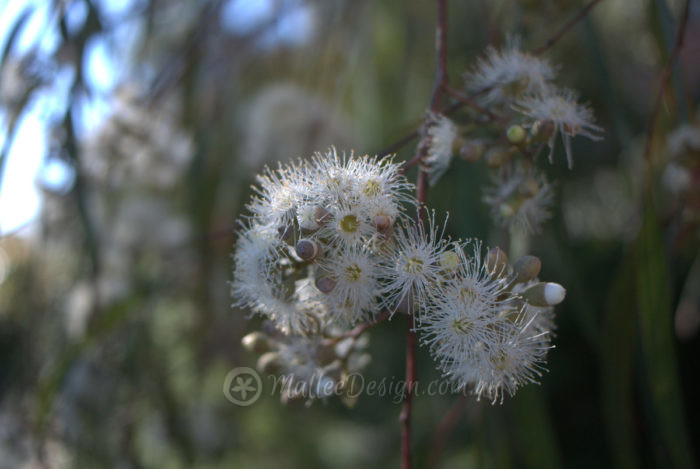 Another special Dwarf Eucalyptus for small gardens: Eucalyptus citriodora 'Scentuous'
The lemon scented gum is one of my favourite fragrances, that pungent citronella smell released after the rain or at dusk on a summer evening makes me all sentimental about our incredible flora.
Unfortunately Eucalyptus or Corymbia citriodora doesn't mix so well with the urban landscape, firstly they get tall, very tall and secondly as with most smooth barked Eucalypts like like to drop their branches in a strong wind.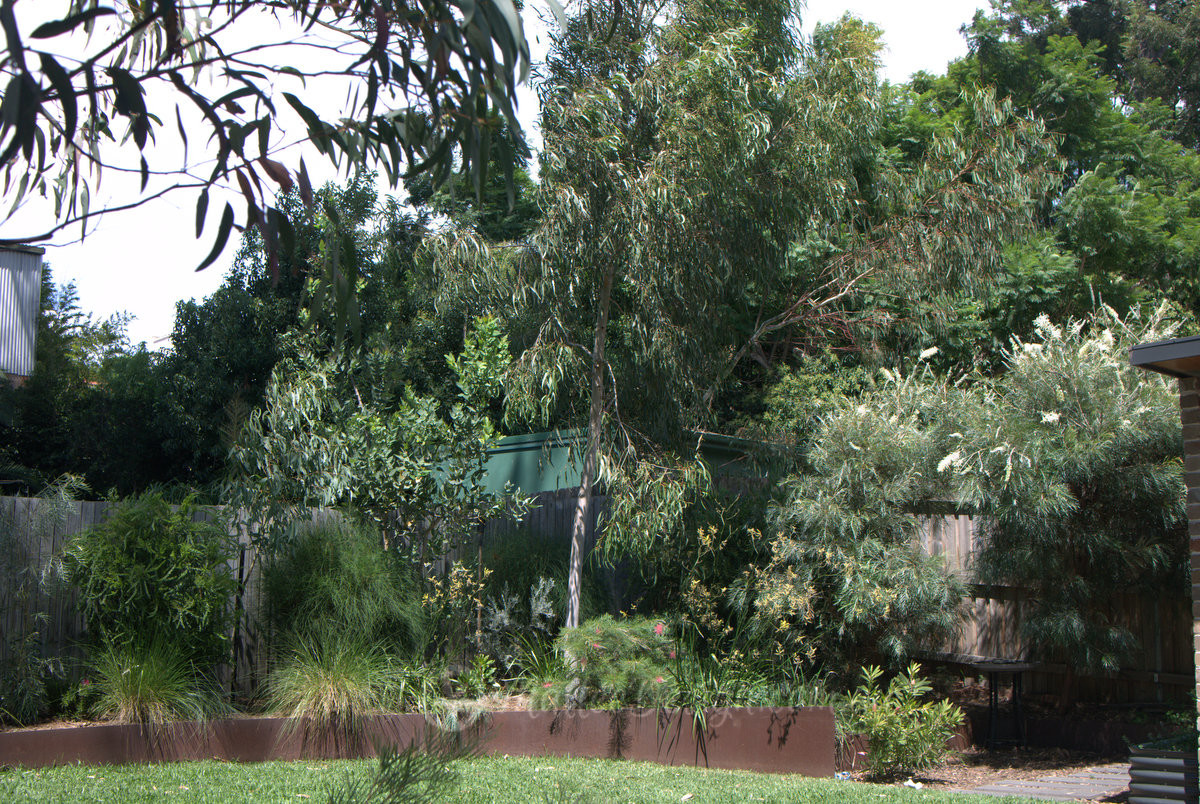 However now there is a dwarf grafted form available, which only reaches 7-8 metres in height! Hoorah! In the image above you can see one which was planted about 3 years ago and is around 6 metres already.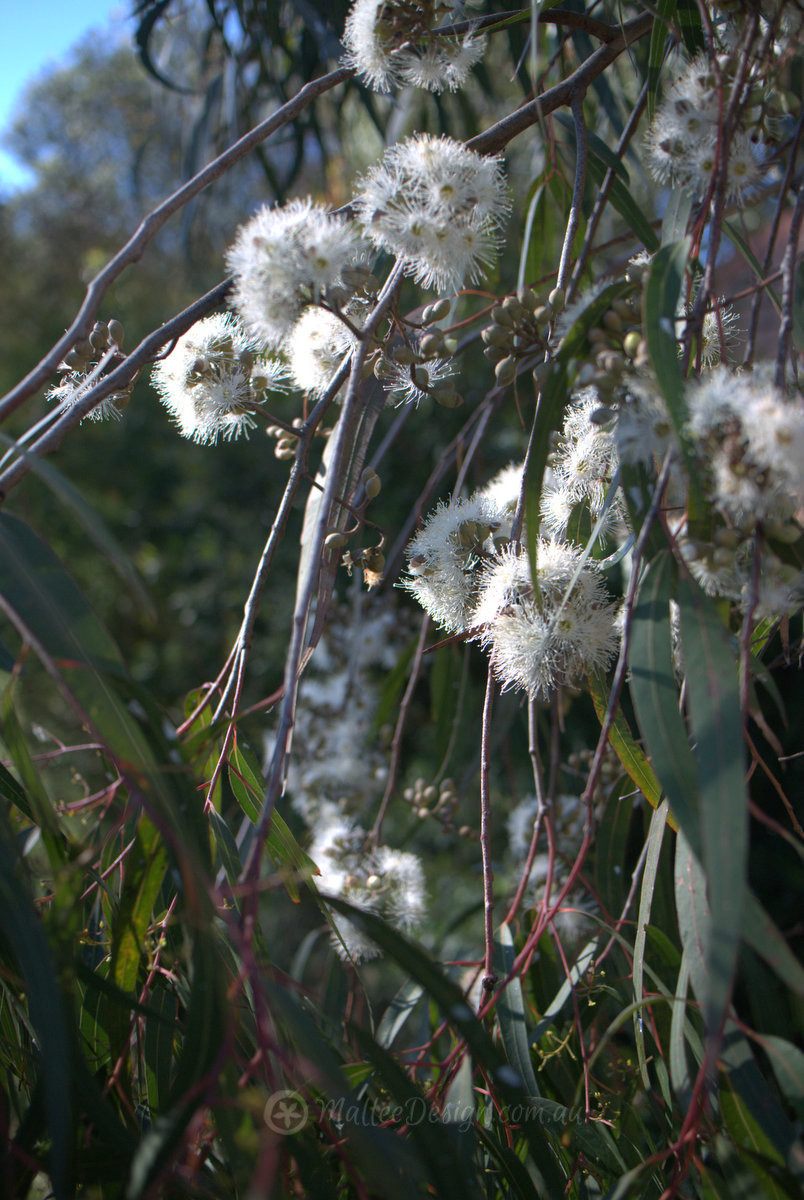 I have camped in lemon scented gum forests and been intoxicated by the smell and not a single mosquito was to be found even though it was the height of Summer.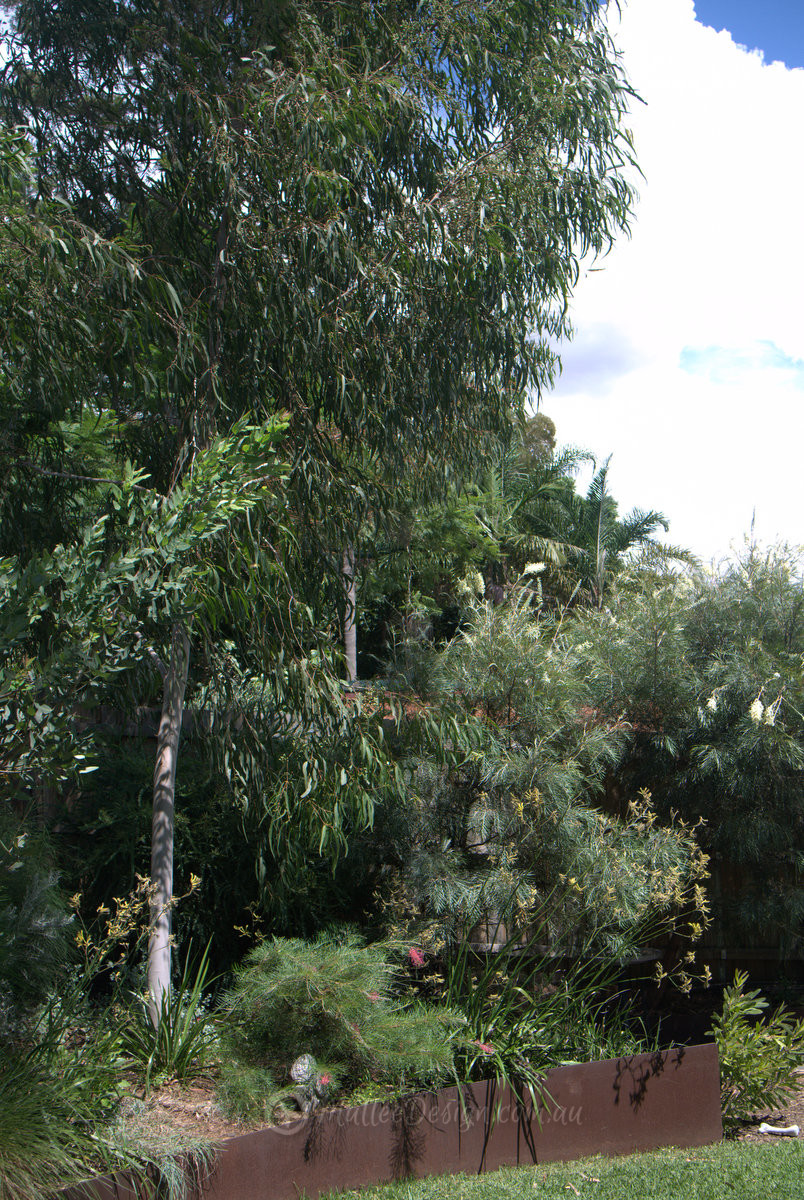 Eucalyptus 'Scentuous' is tall and narrow and very weeping in habit, its will reach around 3 to 4 metres wide, and develops the striking smooth white trunk the same as the full size tree.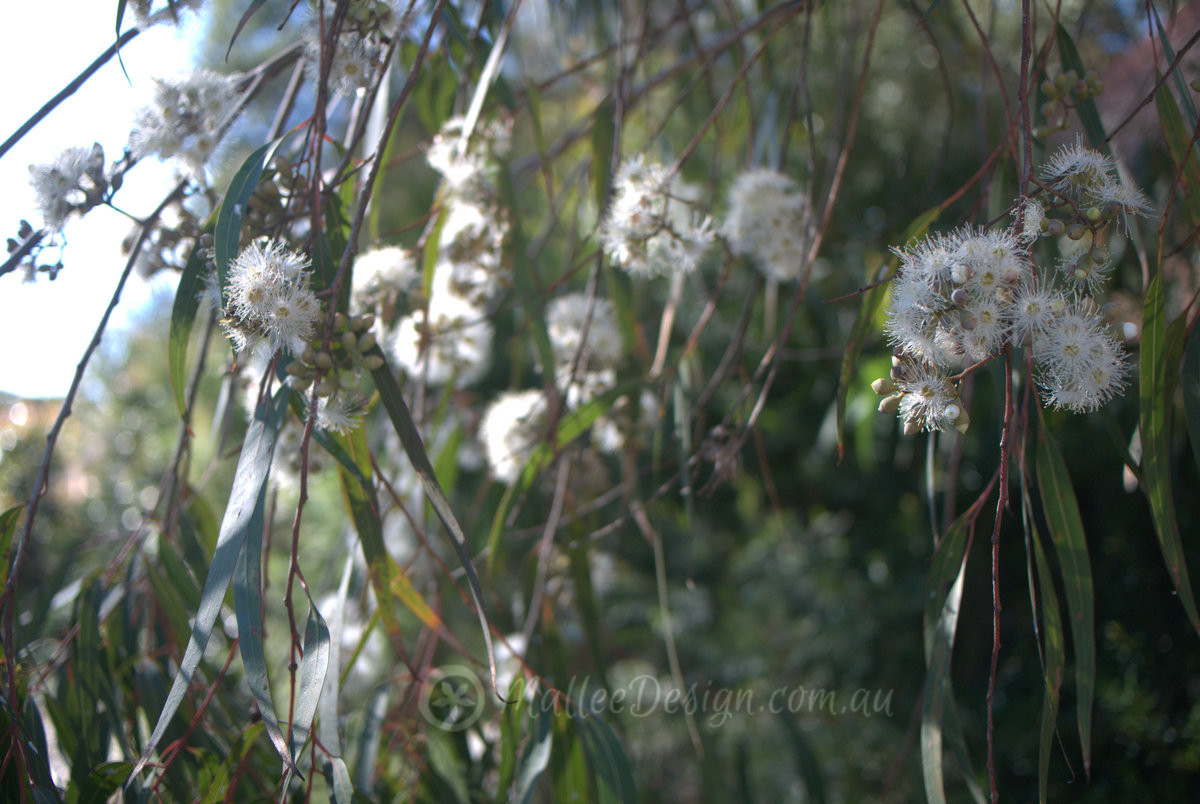 Eucalyptus 'Scentuous' will grow in full sun to part shade and prefers a well drained soil. Due to its smaller size it is very versatile, and great for gardens of all sizes and perfect for streetscapes. The bark and flowers add visual intrest all year round.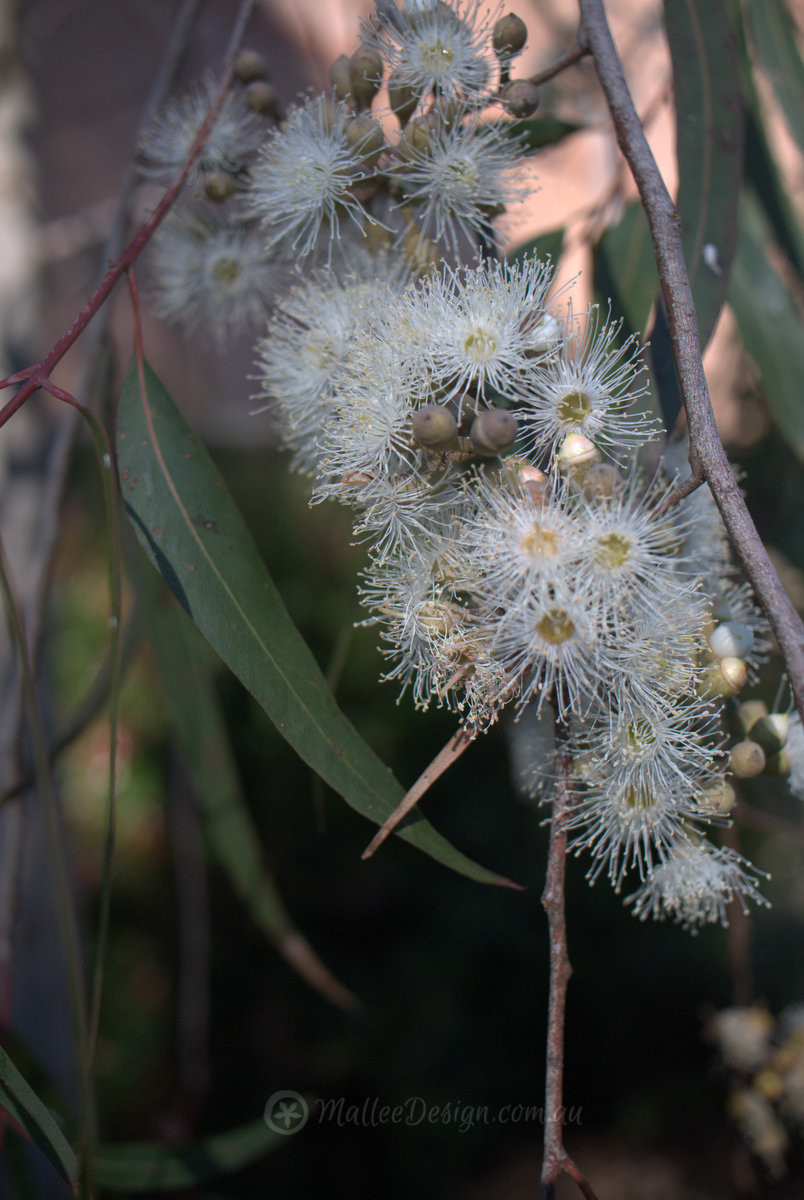 The flowers are prolific and nectar rich attracting bees and birds alike, they also have a very strong honey scent.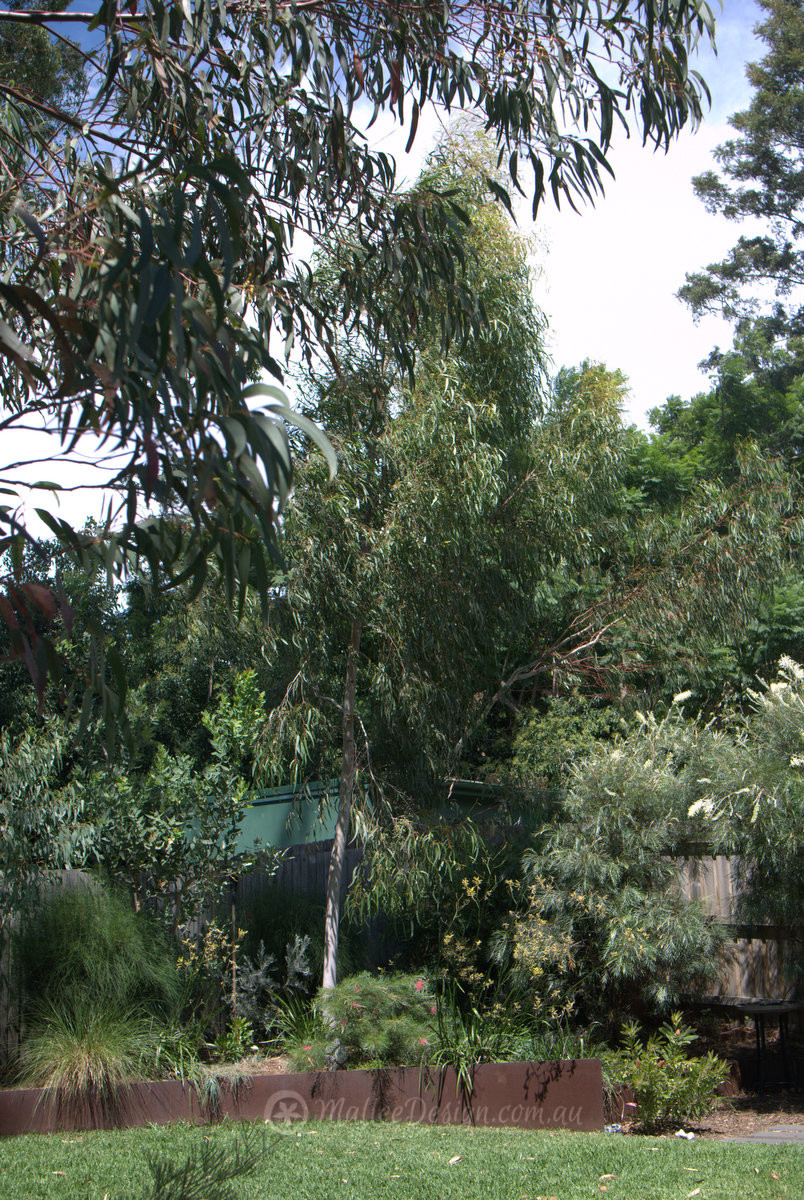 This great dwarf Eucalyptus is a worthwhile addition to any garden large or small, and well worth giving pride of place in a native garden, make sure you plant it close so you can regularly enjoy its lemony scented goodness!