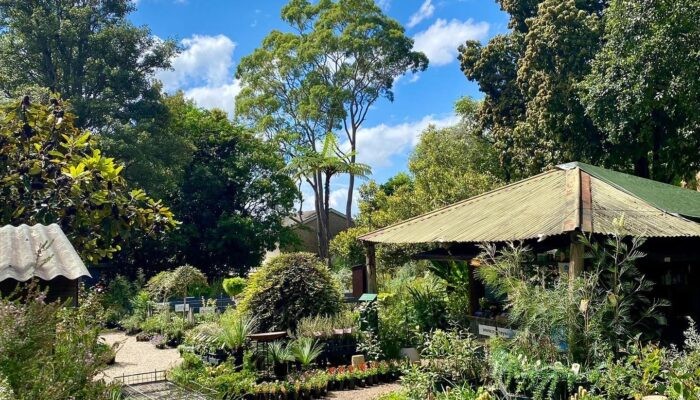 Native Nurseries Across Australia
This is a collection of nurseries I've visited, bought from and love. I've written about some of my favourite Native Nurseries in blogposts before but it's handy to have one reference list to come back to isn't it?!
It's by no means exhaustive and I encourage you to get in touch with local growers when sourcing native plants where you can too. Plants sourced, grown and raised in the same environment as your garden are much more likely to do well. That said, it's definitely worth investigating varieties available around the country and a whole lot of fun of course when travelling 😉
And please, let me know in the comments if you have any favourite native nurseries that I haven't mentioned!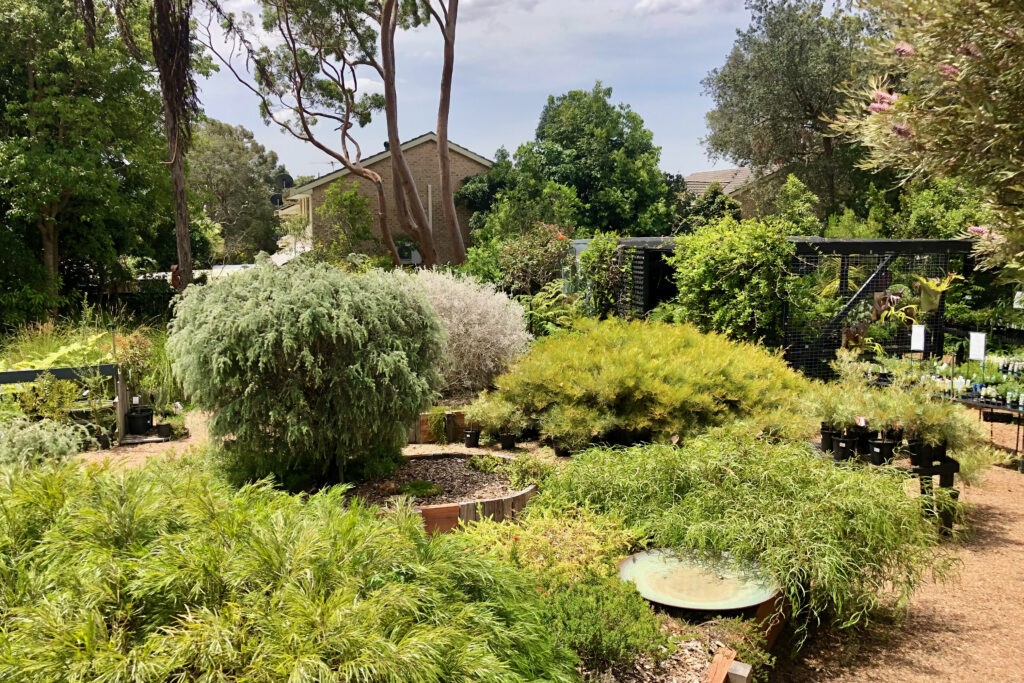 NSW
Sydney Wildflower Nursery (Heathcote) deserves a special mention. It's the nursery that I source many of the plants for my garden designs in Sydney and the Illawarra. They have a wide range and stocklist on website as well as display plantings and our birdbaths for sale throughout the nursery. They now also do mail-orders.
Native Grace (Robertson) opened in 2020 and is run by Luke and his partner. They have a wide variety of Grevilleas, Callistemons and Correas, as well as many other versatile garden natives. It's a nice drive up Macquarie Pass and well worth visiting in person but they also have delivery service to Illawarra/South Coast/Southern highlands.
Austplants R Us (Sutherland) is run by Phil Keane who specialises in grafted natives including Eremophilas, Eucalypts and Grevilleas. He sells at lots of different markets around southern Sydney and at Sutherland, you can find out when and where by visiting his FB page or on their website.
Bilby Blooms (near Coonabarabran) stocks many rare and unusual native Australian plants that you're unlikely to find elsewhere in NSW and were a delight to come across at the Collector's Plant Fair in 2015. The nursery is passionately run by Annabelle and Anthony who have also bred some of their own varieties such as Eucalyptus 'Little Princess' and Acacia 'Bilby Blue'. An up to date plant list is available on their website, they also sell cut flower arrangements.
Indigigrow (La Perouse) are an Aboriginally owned and operated nursery who specialise in growing plants from the critically endangered Eastern Suburbs Banksia Scrub around the Sydney region as well as bushfoods and other natives. Their nursery is open Monday-Saturday from 8am.
Darvill Nursery (Sydney) supplies many of the larger nurseries and are available to visit by appointment. They grow a huge range of native species and can also deliver.
Wariapendi Native Nursery (Colo Vale) in the Southern Highlands has a wide range of native plants with up-to-date stocklists on their website. Their nursery has display plantings around the stock and the staff are passionate and knowledgeable and you can also find some good planting guides on their website.
Harvest Seeds and Native Plants (Terry Hills) is a Sydney nursery that collects and sells native seeds and plants. Seed and plant stocklists are available to view on their website.
Berry Public School Plant Propagation Nursery (Berry) is a small volunteer-run nursery that grows plants native to the Illawarra. It's a good place to look for the more rarely cultivated species that your unlikely to find at your local garden centre and is open a couple of days a week from Berry Public School. Contact Lyn for stock lists and to make an appointment: lyn-clark @ outlook.com.au
Newcastle Wildflower Nursery (Glendale) has an extensive range of natives and a passionate team of staff to support. Stocklists are on their websites.
Burringbar Rainforest Nursery (Upper Burringbah) close to the border of NSW and QLD has a wonderful and extensive variety of native species and is surrounded by an acre of botanic gardens. They specialise in plants indigenous to the surrounding subtropical region.
Wildplant Rescue (Katoomba) rescue wild plants from building construction in the Blue Mountains and propagate native species of local provenance. They are volunteer run and the nursery is open Fridays and Saturdays 10am-1pm.
The Wildflower Meadow (Erina Heights) on the Central Coast, mentioned by Paul in the comments, has an inviting native plants nursery and looks well worth a visit. Since 2023 it is under new ownership and was previously known as The Wildflower Place.
Ku-Ring-Gai Wildflower Nursery (St Ives) is council run and specialises in natives endemic to Sydney and surrounds. You can browse their yearly stocklist on their website (they have a contactless delivery service) or go to their Visitor centre where the nursery is based.
South Coast Flora (Narooma) is a small nursery that sells bushtucker plants and a variety of local natives to the south coast. Get in touch on their website or follow the Facebook Page to see when they'll be doing markets.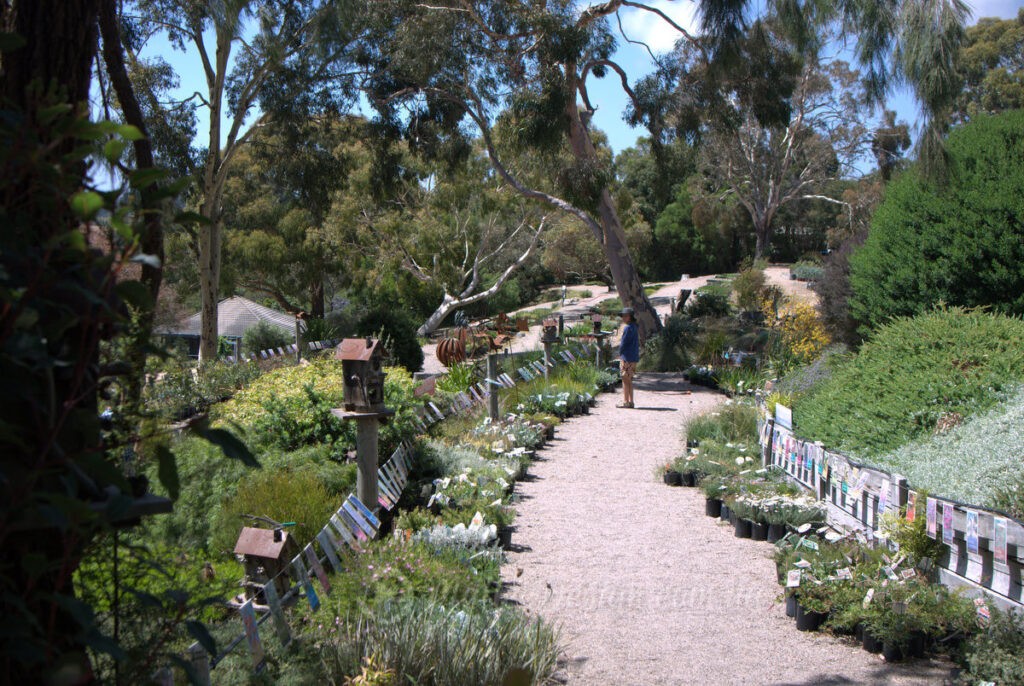 ACT
Canberra Native Nursery (Mitchell) sell their stock at the Capital Region Farmers Market at Canberra Showground every Sunday morning. They specialise in growing the drought-hardy natives suited to Canberra's dry climate and their stocklists are available on their Facebook page under 'Menu'.
Cool Country Natives (Pialligo) are open 7 days/week (exc. public holidays) and have a great range of Australian native and Canberra native plants. They also occasionally have market days where you can meet and buy direct from the grower.
Heritage Nursery (Yarralumla) garden centre stocks native and non-native species. You'll be able to find your common garden natives there such as Acacias, Grevilleas and Correas.
Provincial Plants and Landscapes (Pialligo) have a retail nursery in Canberra where they grow an extensive variety of Australia natives. They also have residential design, landscaping and maintenance services.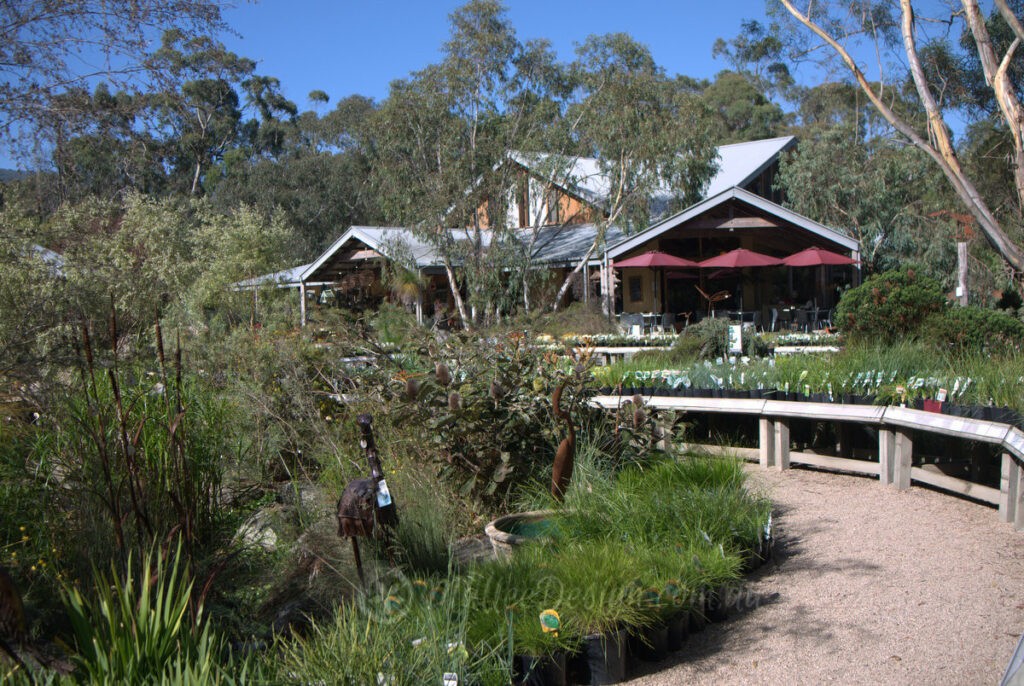 VIC
Kuranga Native Nursery (Mt Evelyn) is possibly the most beautiful native nursery I have ever visited. The plants are set out around a mini wetland and there are so many colours and varieties. I have written about my visit there here, it is any gardeners dream!
Sunvalley Plants (Langwarrin) run by Kay and Rod specialises in grafted natives including gums, Grevilleas, Banksias, emu bush and woolly bush. Follow their social media to see their open times or call to book and appointment.
Goldfields Revegetation Nursery (Mandurang) just out of Bendigo have a large range of natives and specialise in species indigenous to the Victorian Riverina, Uplands and Goldfields. They have gardens around the nursery to wander through as well.
Geelong Native Plants (Mount Duneed) sell a variety of native trees, shrubs and groundcovers, especially those suited to the cool coastal conditions of Victoria's south. Some of their staff also specialise in native garden design.
Greenlink Community Nursery (Boxhill) is volunteer run nursery open Tuesday and Wednesdays mornings and several saturdays through the year. Check their website for updates on openings and stock.
Melaleuca Nursery (Inverloch) specialises in natives to the Gippsland region. They're open Monday-Saturday.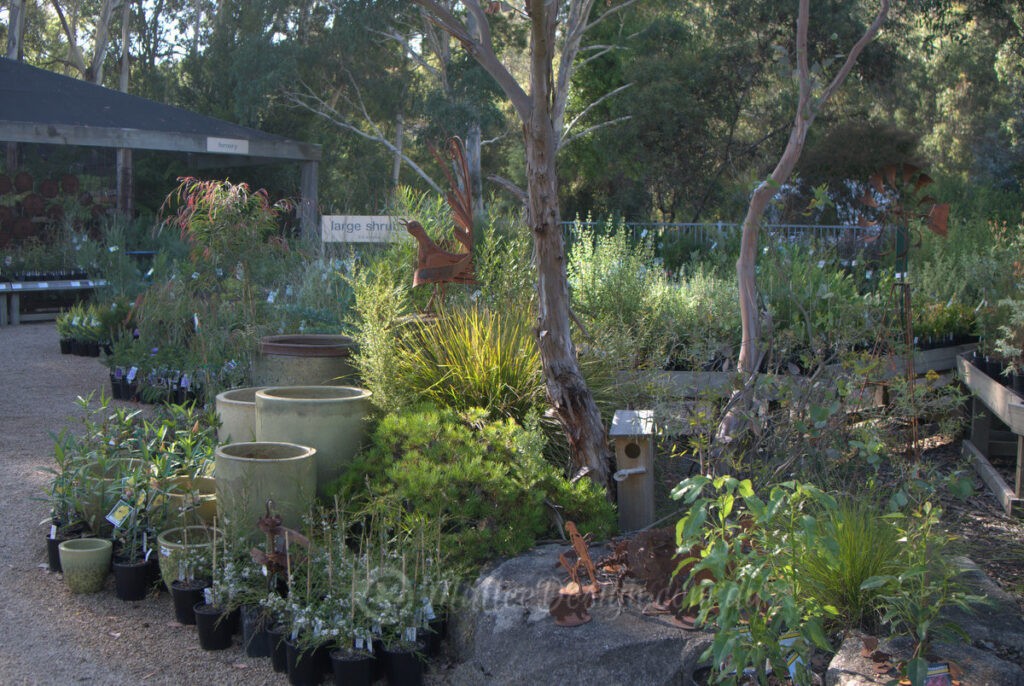 QLD
Changers Green Nursery (Bargara) owners Richard and Lana Tomkin specialise in grafted Grevilleas, which they have available for mail order to anywhere in Australia (except WA). Email them for a stock list.
Natives R Us (Traveston) is a wholesale nursery also open to the public Monday-Saturday to purchase from their wide range. They specialise in flowering native species, Grevilleas, Callistemons, Bottlebrushes, Tea Trees and Lilly Pillies in particular.
Paten Park Nursery (The Gap) in Brisbane is a community run nursery focused on restoring native habitat in the SE Queensland region. They have helpful native species lists for the suburbs around Brisbane on their website and a passionate group of staff willing to share their knowledge.
Barrung Landcare's Native Nursery (Maleny) inland from the sunshine coast is open Wed-Sat, 9am-3pm. They specialise in local hinterland species and rainforest plants.
Coolum Native Nursery (Yaroomba) on the sunshine coast is a community run nursery with a focus on coastal, salt tolerant natives. They source seed and cuttings locally.
Yurunga Nursery (Walkamin) in north QLD has a large range of tropical natives and is based in the Atherton Tablelands. Open Mondays-Saturdays to the public.
SA
State Flora (Belair) is just out of Adelaide on the edge of Belair National Park. Alerted to me by Alex in the comments, who says they have "a great collection, well maintained. plants are given provenance, and grouped according to habit and then alphabetically".
Provenance Indigenous Plants (Salisbury) is a small nursery that grows tubestock local to the Adelaide coast, plains and foothills. Get in touch to check stock.
McLaren Vale Native (McLaren Vale) is a small nursery that supplies bush regen projects and is also open to the public by appointment.
WA
Zanthorrea Nursery (Maida Vale) in Perth sells the stunning WA species now used in garden designs all over the country and many species native to Western Australia. The display garden are inspiring, with a dedicated staff member to keeping them fresh and well cared for. Definitely my number one reccomendation for anyone on the Western side of the country. For more images and inspiration see my post here
Australian Native Nursery (Oakford) south of Perth propagate and sell native stock at their lovely garden centre. They also sell a wide range of tubestock online, which can be delivered across the state.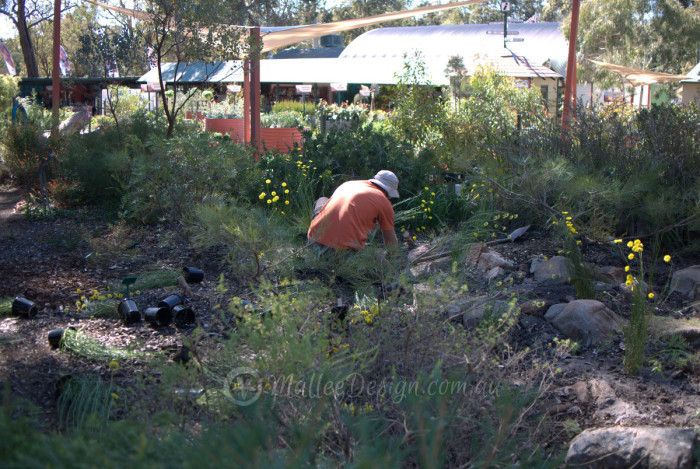 TAS
Redbreast Plants (Margate/Flowerdale) has a superb range of natives and two outlets. One in Margate (near Hobart) and one in Flowerdate (NW coast), both are open 7 days/week. They also have great database on their website where you can search their plant list by categories such as 'screening plants', 'bird attracring' or 'Tasmanian natives'.
Heartwood Nursery (Bellerive/Primrose Sands) specialises in Eucalypts and coastal natives. They have a regular market stall at the Tasmanian Produce Market in Bellerive on Saturdays and you can visit their nursery at Primrose Sands by appointment. Contact Kerry at sales@heartwoodnursery.com.au for more info and stocklists.
Plants of Tasmania Nursery (Ridgeway), just outside Hobart have a wide range of species, especially those endemic to the island state. Their staff are very knowledgeable and they also have a delivery service to residences within Tasmania.
By Hannah Preston and Kath Gadd