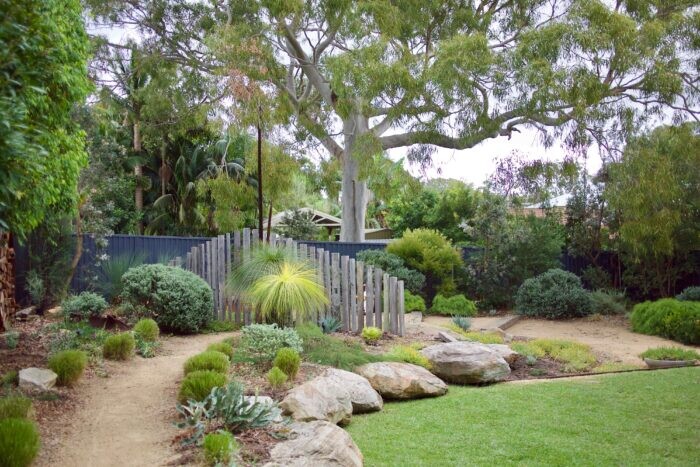 Portfolio: Woolooware Rejuvenation
This native garden in Woolooware has a new owner, someone who is keen to be the new caretaker of the space and is looking forward to maintaining the native plants and learning more about them along the way. Someone who also recognised it was in dire need of renewal to bring it back to its original intent. Many of the ground covers had become leggy and sparse and much of the signature silver foliage had succumbed to humid weather. The screening on all sides was over grown and shading out much of the planting.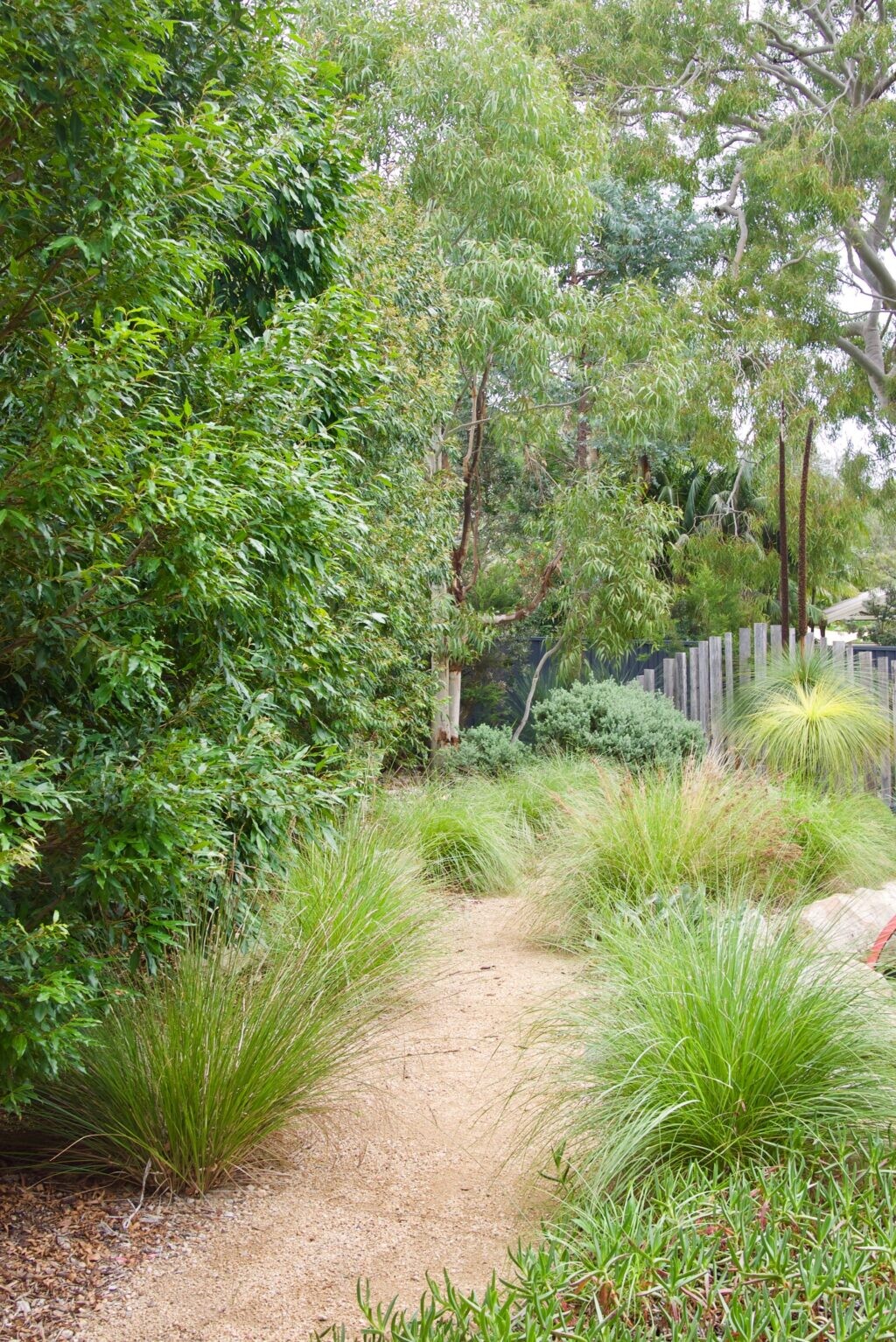 In the image above and below you can see how overgrown the Waterhousia screening hedge was and this was after they had already been given a harsh haircut.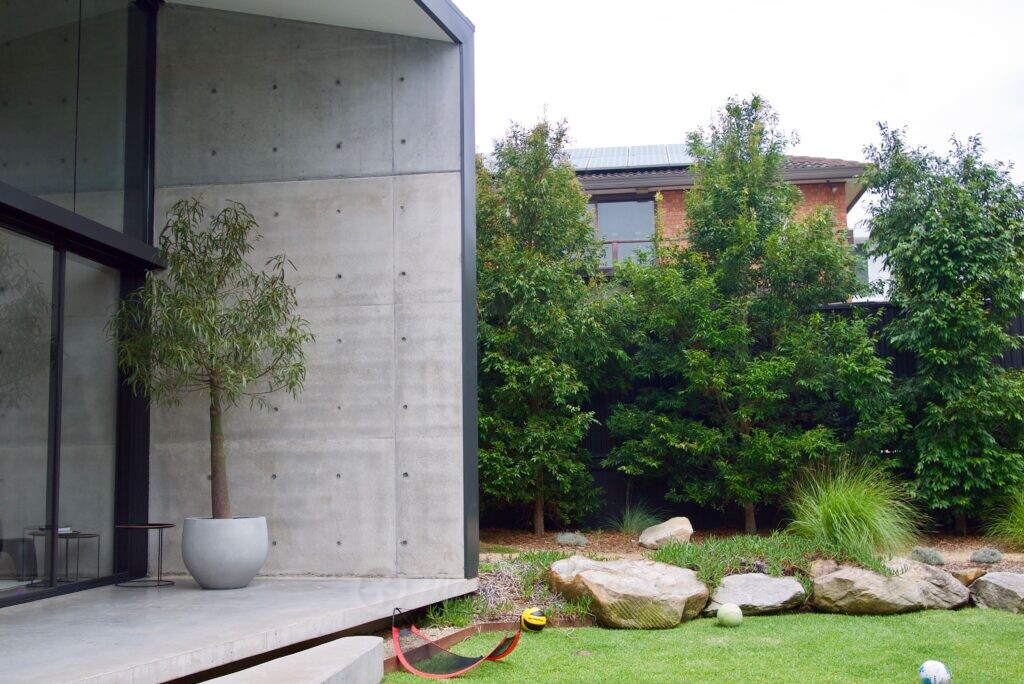 Much of the silver layers had been lost due to being shaded out by the hedge or dying from a humid Summer.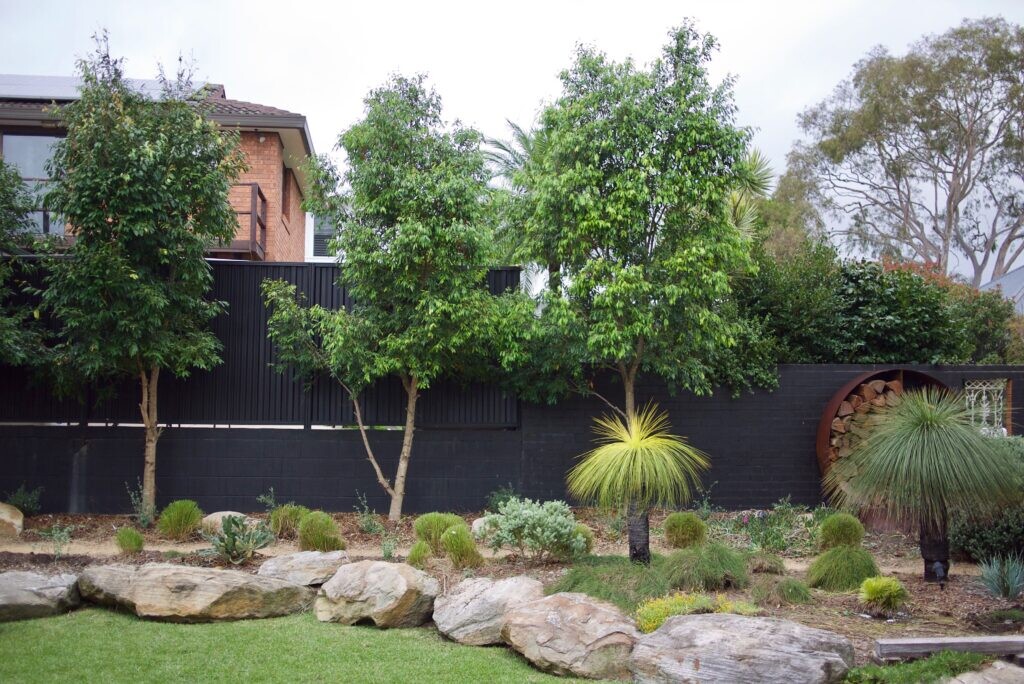 The canopy of the Waterhousia was lifted to let light and air in underneath, this will allow for the new understory planting to flourish. The grasses of course needed a haircut and the Myoporum 'Yareena' had become leggy and woody having never been cut back.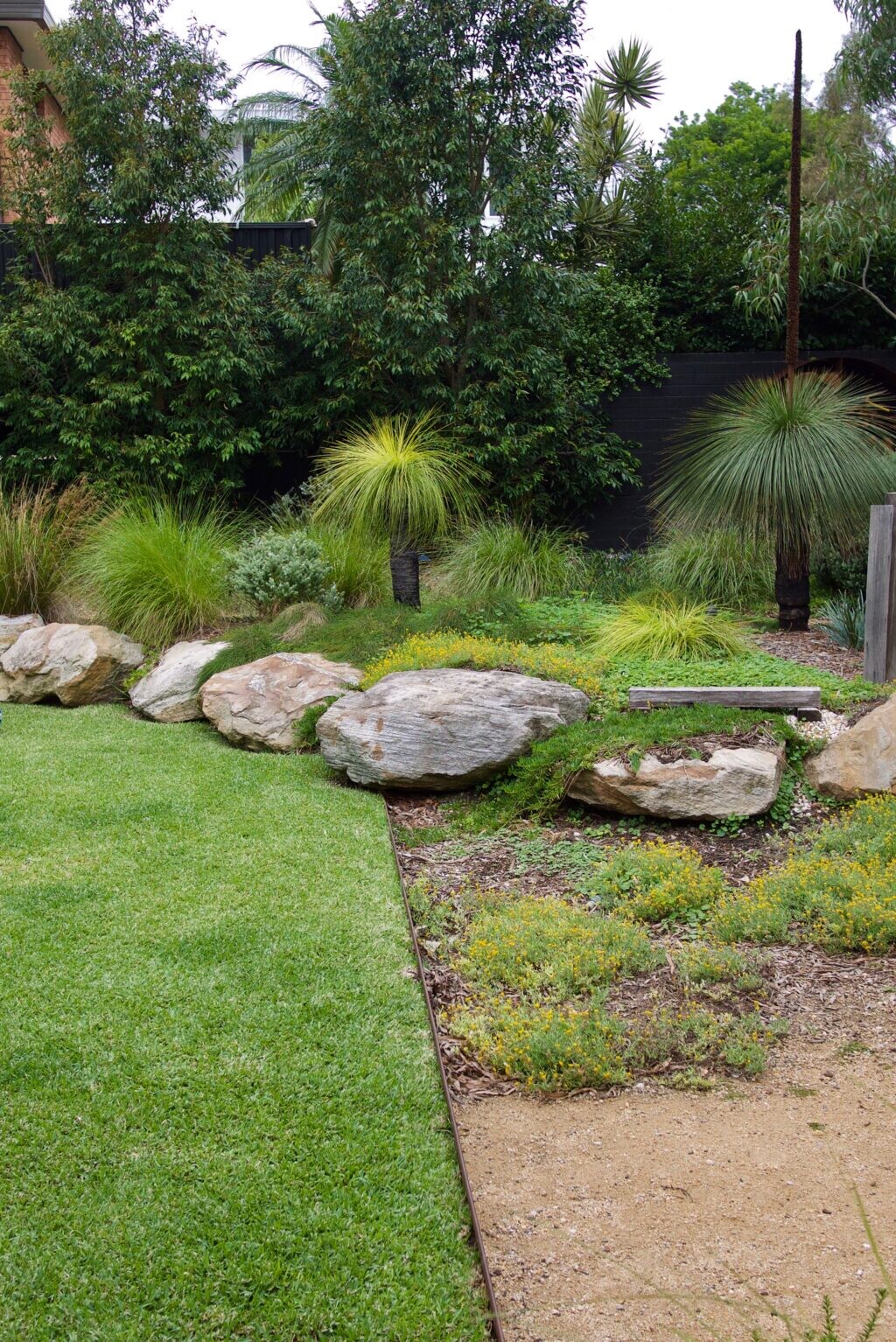 I added Westringia 'Wynyabbie Gem' and Grevillea arenaria to cover the black concrete retaining wall with a soft light grey foliage.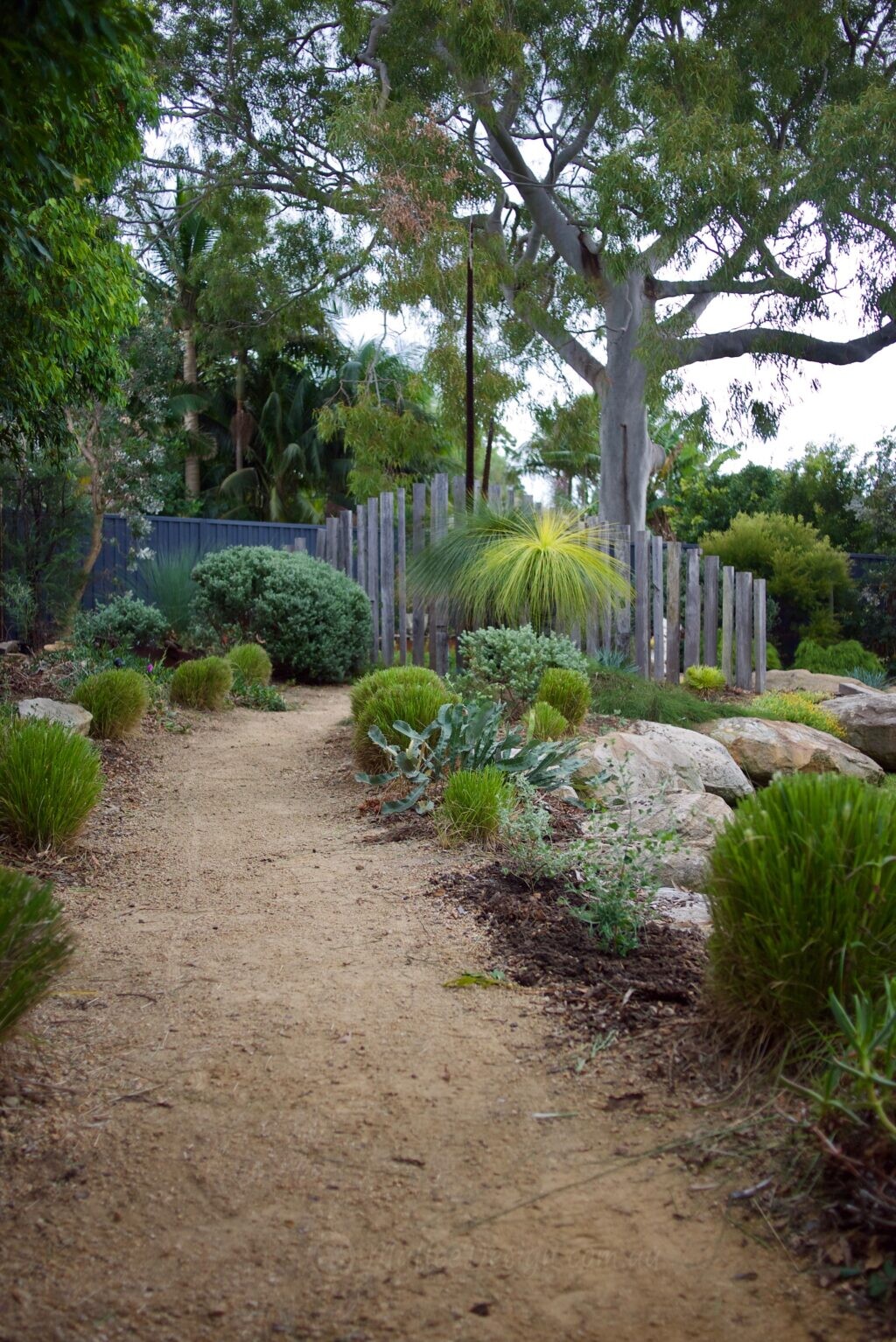 The Leucophyta brownii had died and been replaced with Rhagodia 'Silver Border' as a low border shrub. This is a much hardier species for our sometimes sub-tropical weather in Sydney ?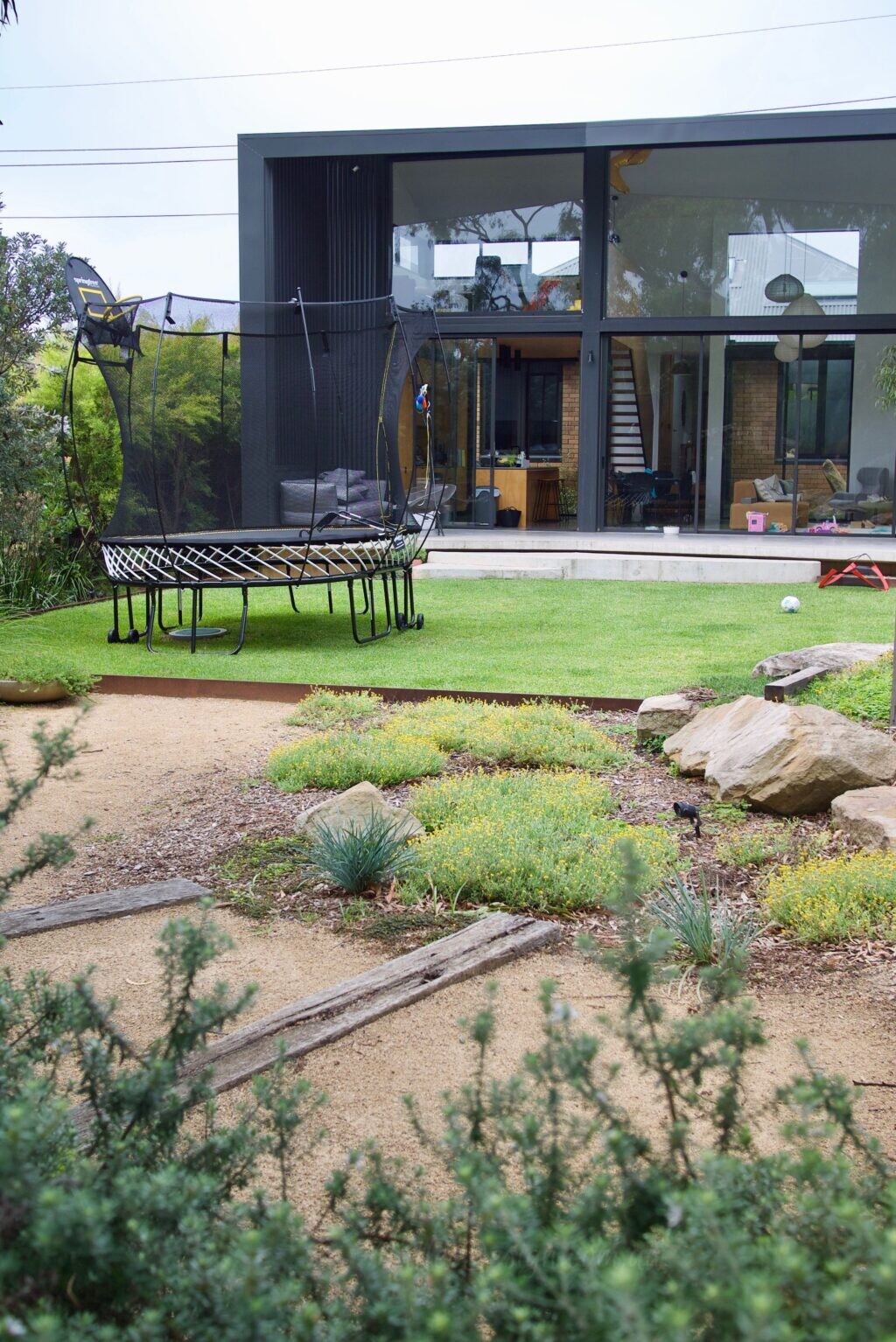 The bank of Chrysocephalum apiculatum continues to flourish and spread.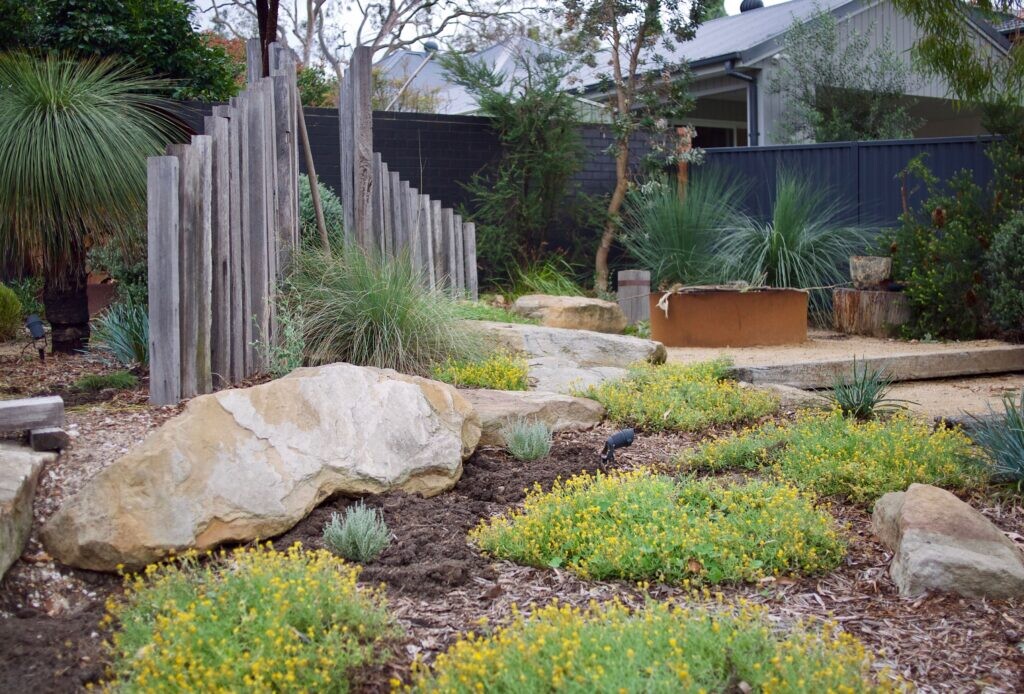 To add some more punchy silver I used Maireana oppositifolia 'Smokey' to the back of the Yellow Buttons. There were several sampling trees which were removed from along the rear and side boundary which were either planted in the wrong position or seed grown from the gorgeous Corymbia citriodora in the neighbours rear yard.
By giving the whole garden a clear out it enabled some of the other species to shine, like these two Xanthorrhoea glauca in the back corner.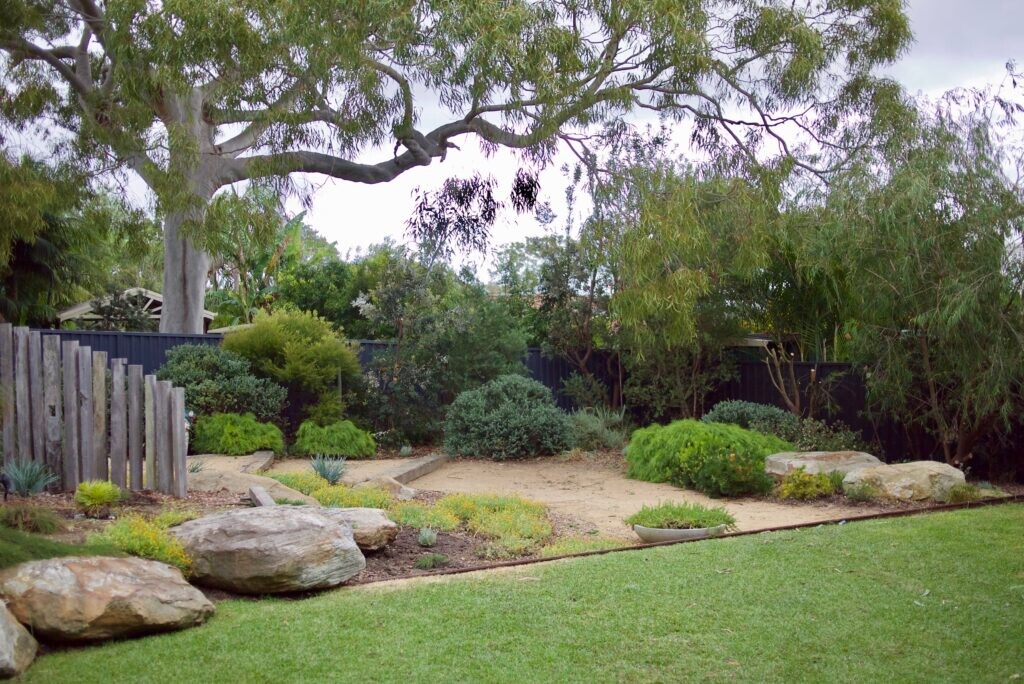 All the shrubs received a prune, especially the ones on the northern boundary which had been let go. To fill in the gaps created by the sapling tree removal I planted Acacia iteaphylla and Grevillea arenaria, more greys and silvers to lighten up the under-story.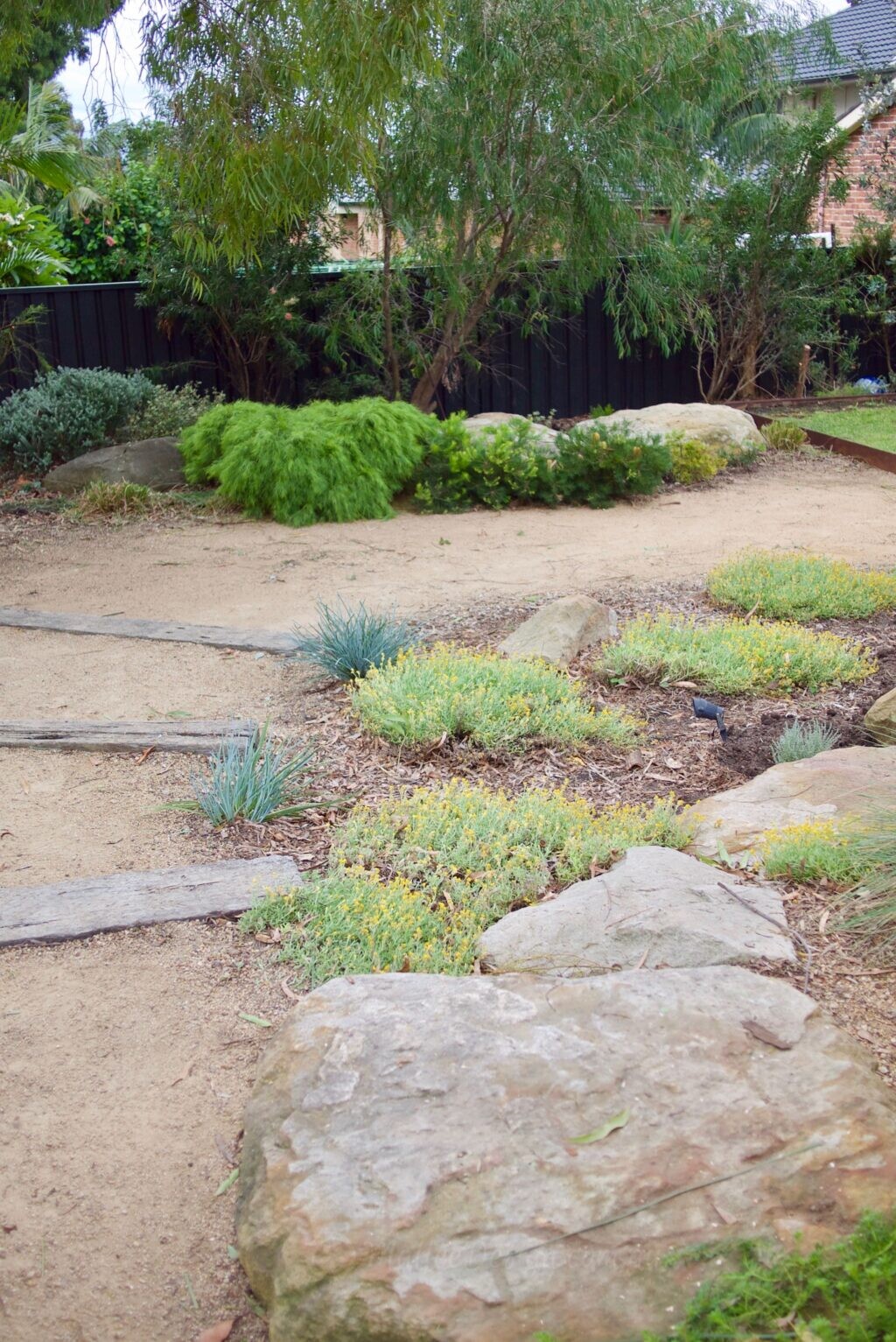 The overall structure of the garden created by the large sandstone boulders is now more visible and easier to access for the new little people who have moved in and are happily claiming the garden for their nature play.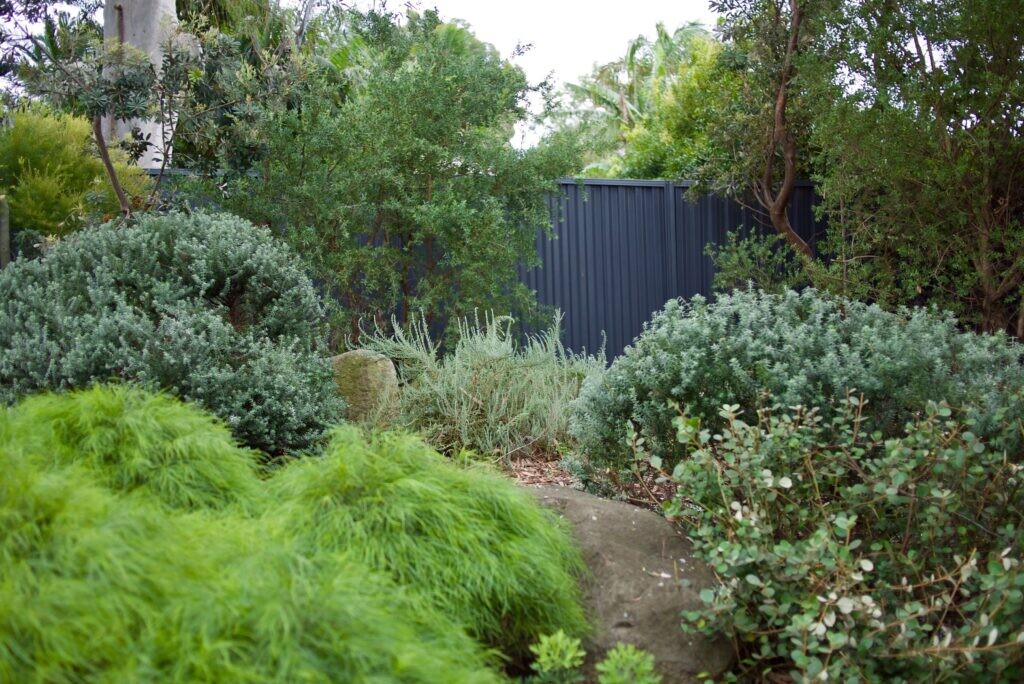 The contrasting layers of shrubs in the rear are really fulfilling their role in creating a tapestry garden planting palette. In the image above you can see Correa alba, Acacia 'Limelight', with Westringia fruticosa and Maireana oppositifolia 'Smokey' in the back.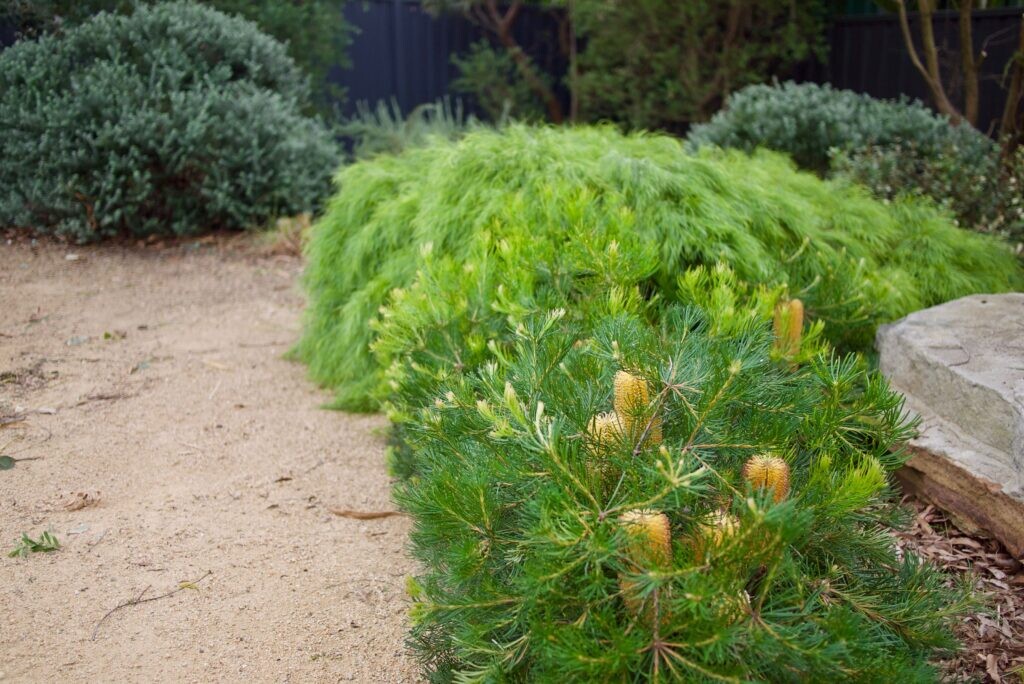 The Banksia 'Coastal Cushions' are extremely happy!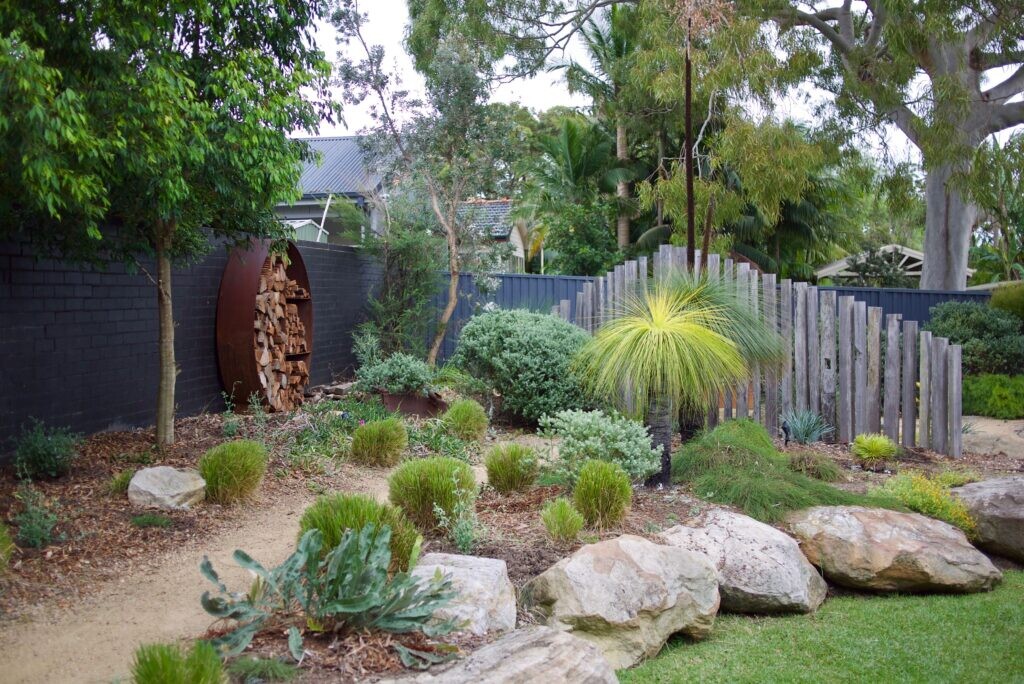 Next on the agenda is to place a swimming pool into the garden, designed to be sympathetic with the landscape whilst also making the most of the already established design.