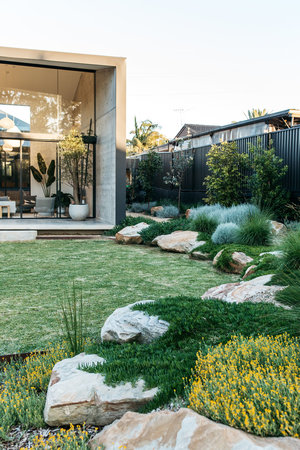 Portfolio: Woolooware Garden Design
This residential garden was designed at the beginning of 2017 and built later that year, to complete the property's brand new modern extension.
The owners had acquired some beautiful, large sandstone boulders from offsite to be used in the new landscape and these and the existing Eucalyptus in the rear neighbours garden informed the the overall design.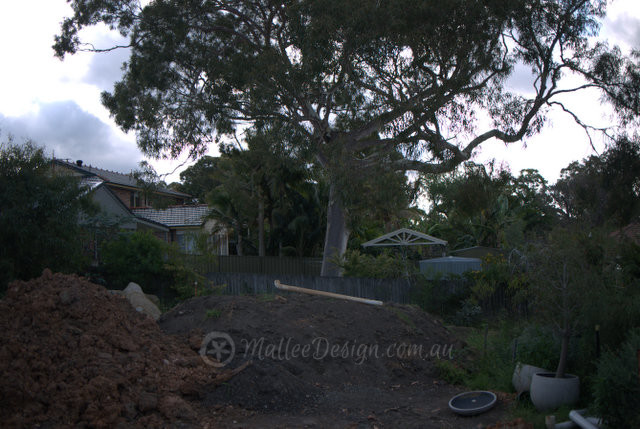 In the image below you can see the Eucalyptus and how the view to the rear is a celebration of this stunning tree.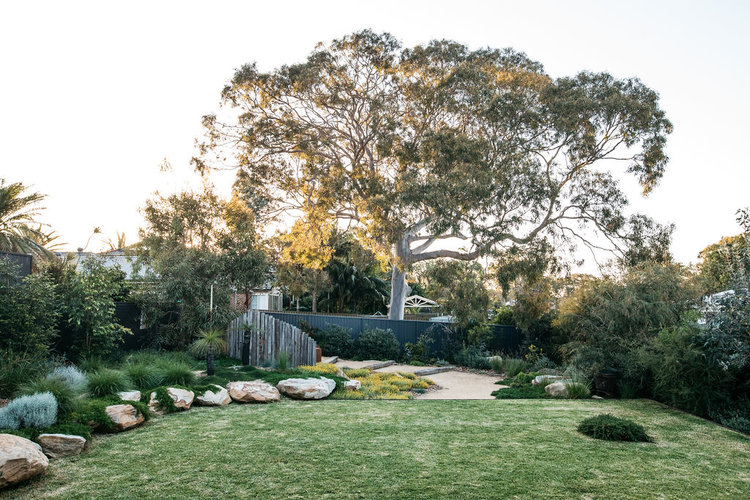 A large dropped lawn area was centred off the rear of the new extension and surrounded by garden beds behind a curved retaining wall.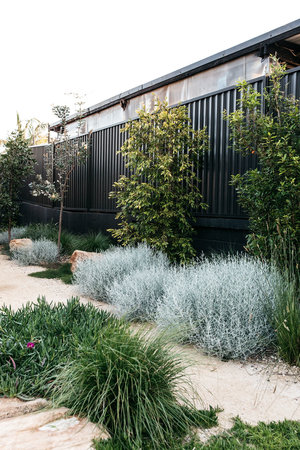 Crushed decomposed granite Deco gold was used for the pathways and side access from the street, it also leads the way to the quiet area at the rear of the garden right at the back.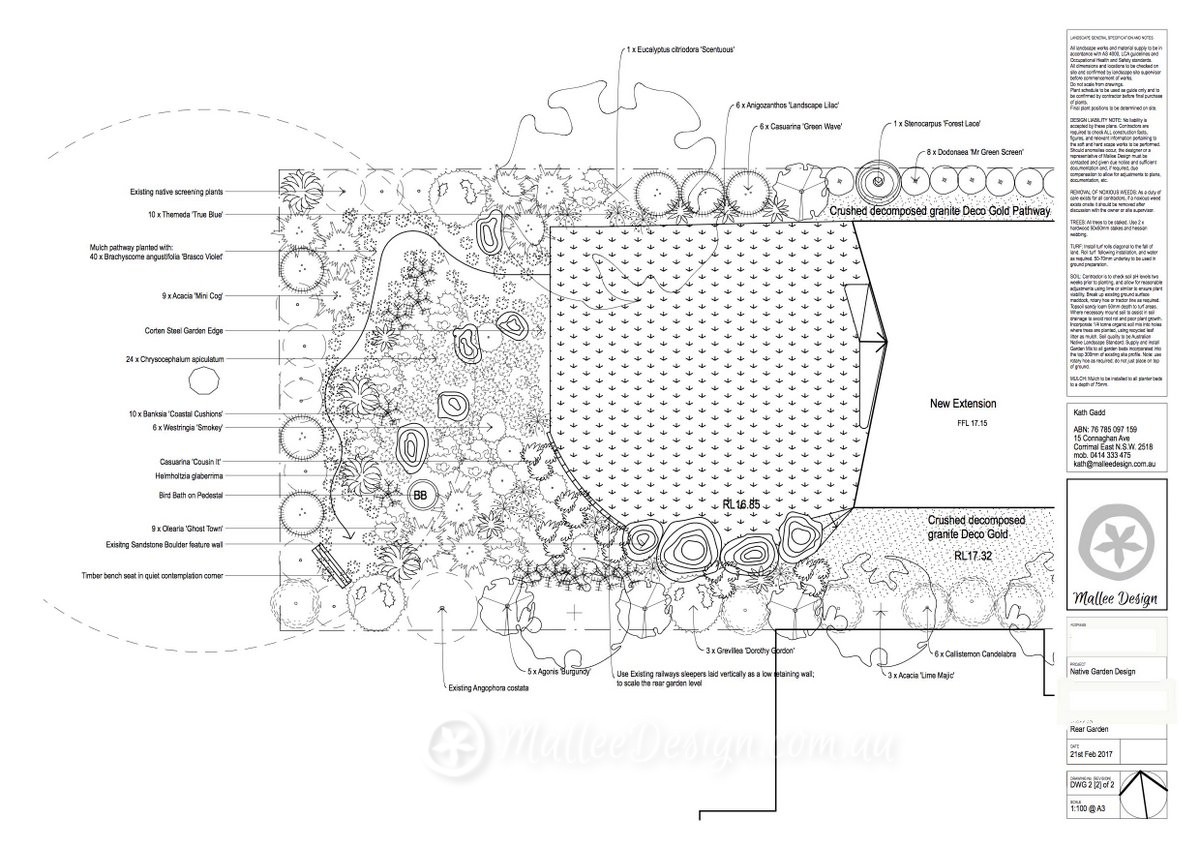 The planting design for this garden was full of silvers, greys and deep greens to achieve a relaxed modern coastal look with plenty of foliage contrast. The large bank of Chrysocephalum apiculatum, in the centre of the  image below, flowers for most of the year and has been one of the quickest native species become established. Chrysocephalum apiculatum is also great at attracting insects, butterflies and hence birds to a garden.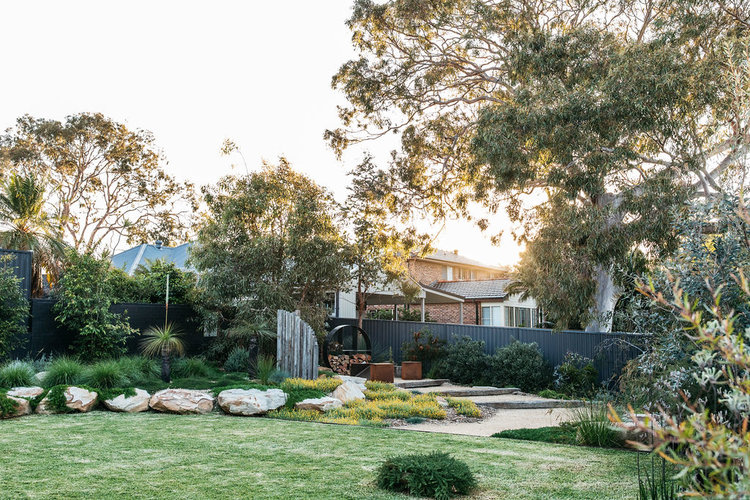 We made use of another borrowed to the north, in the image above you can see the neighbours trees two doors down. In the foreground are Anigozanthos 'Landscape Lilac' standing up straight and tall almost to the fence height, along with screening from Leptospermums.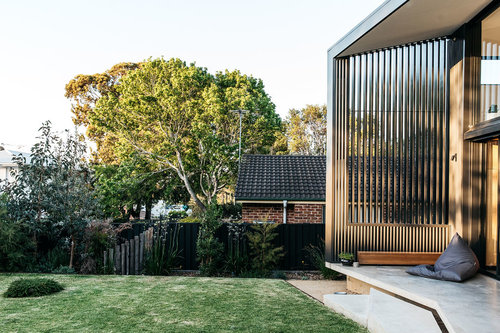 The internal courtyard on the northside is home to Xanthorrhoea johnsonii and Correa alba, which both enjoy a partly shaded sheltered position.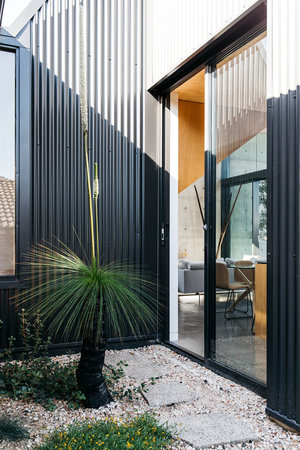 The extension is quite striking in its form and scale and the garden has established quickly to soften its edges.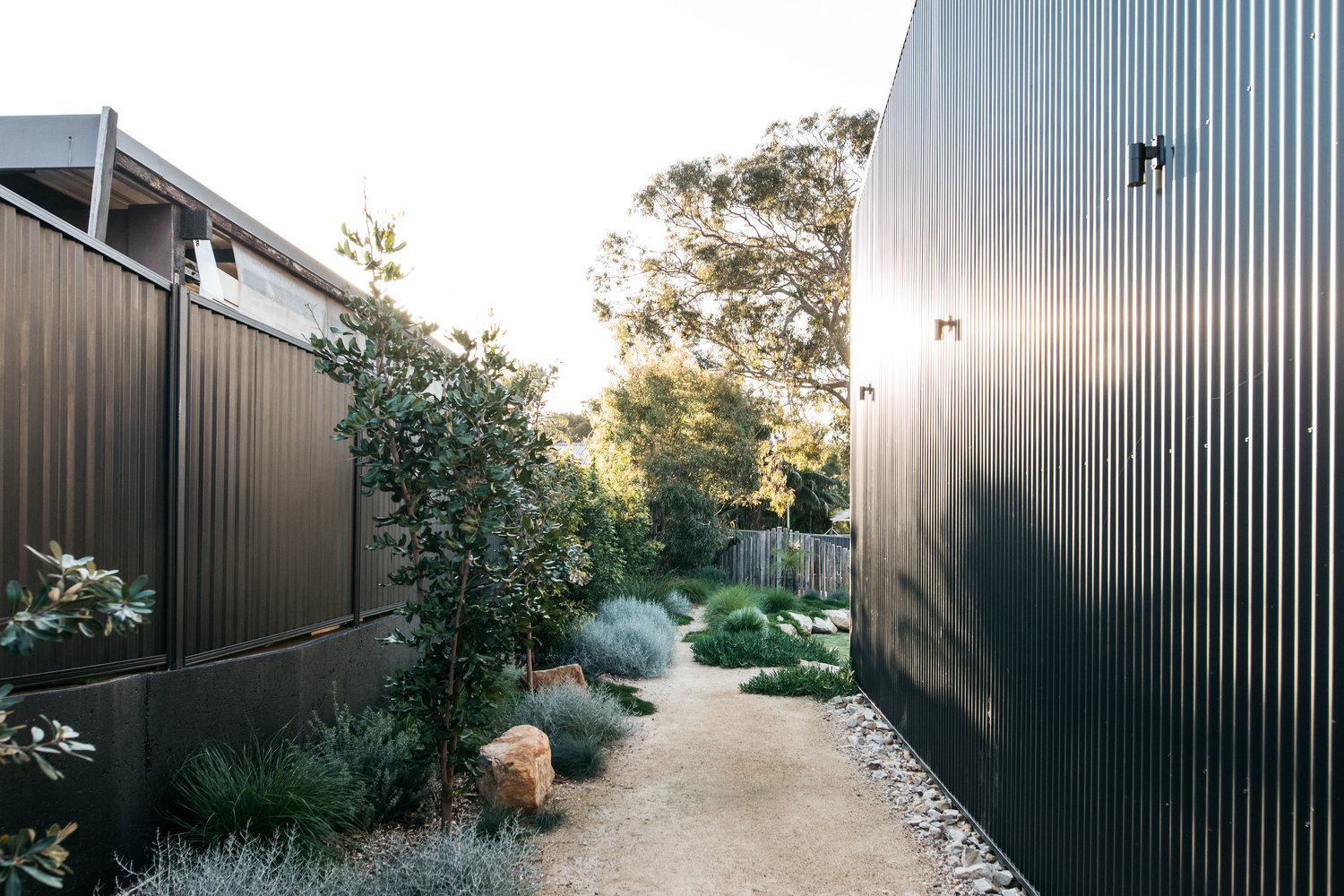 The combination of the Leucophyta brownii with the deco gravel gives a distinctly coastal feel, don't you think?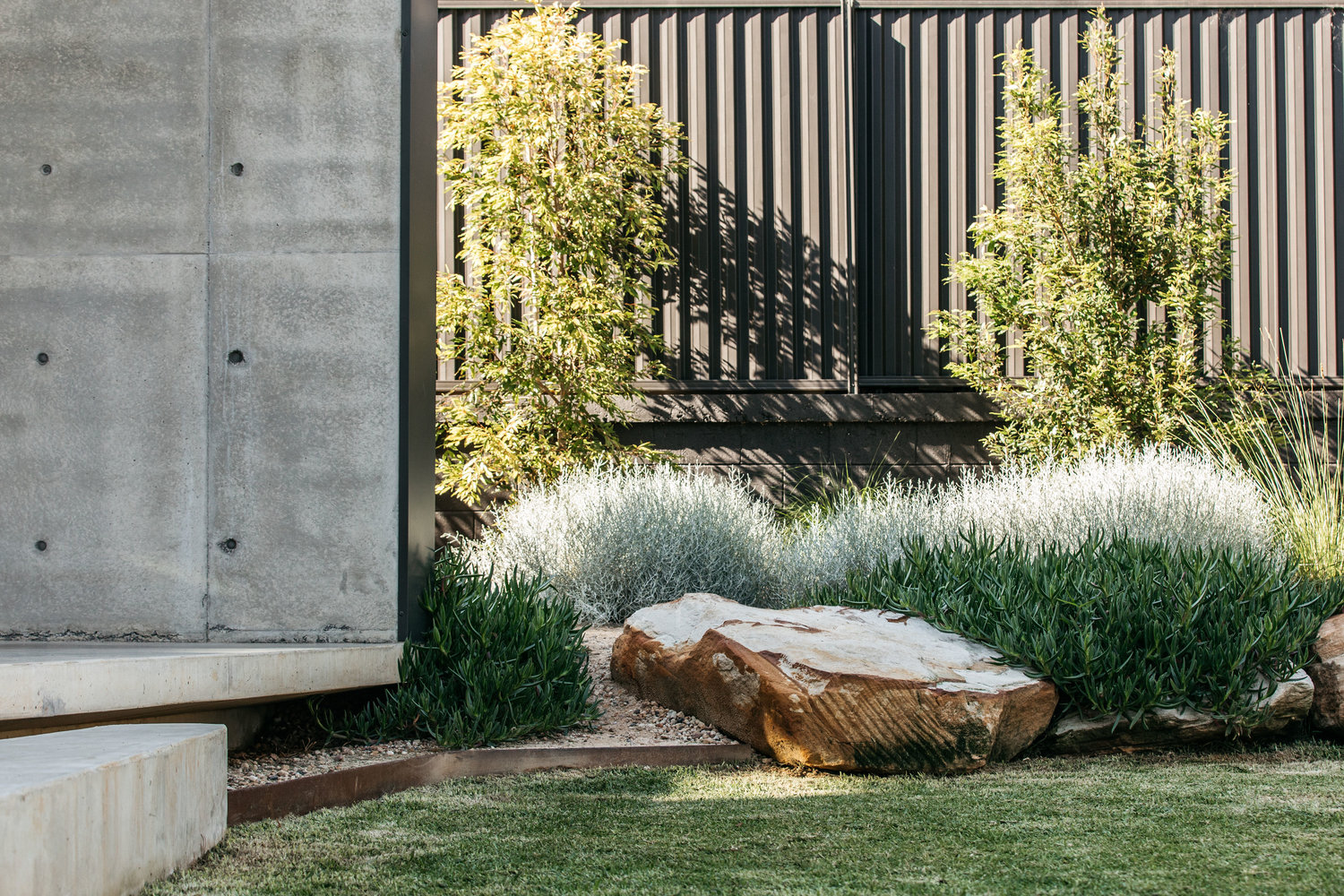 Over time the new build will be wrapped in screening foliage on all sides and feel quite seperate from the suburban street. It really is a haven where the garden has been considered early on, in conjunction with the building, ensuring they work together on the site.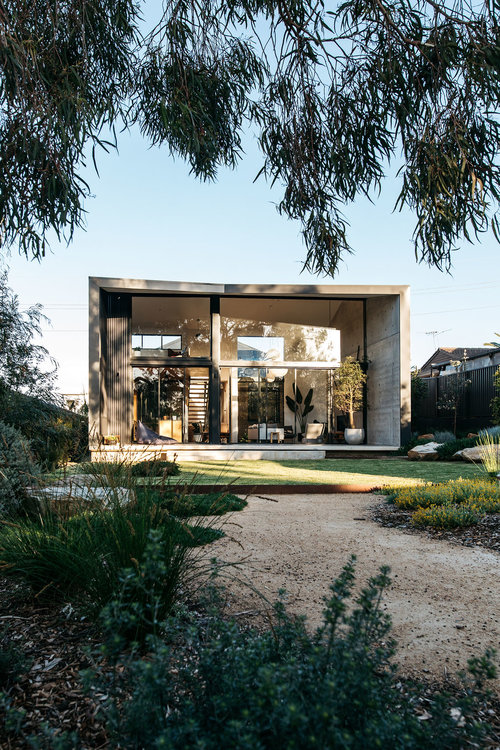 Photos courtesy of  Fig Landscapes who built the garden.