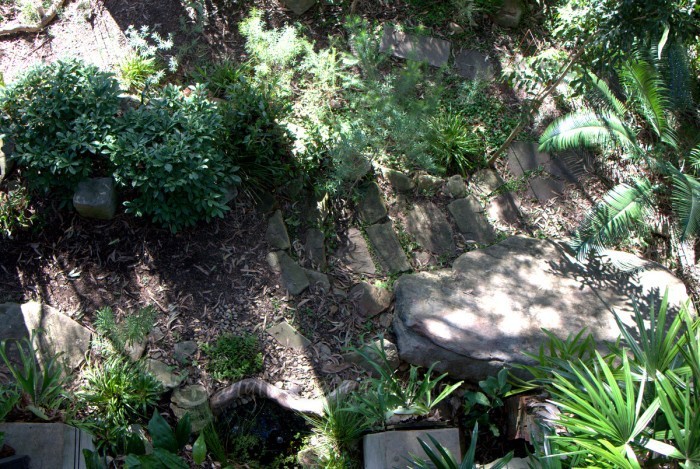 Portfolio: Garden Design Hunters Hill Update
This garden in Hunters Hill was built in 2013, I went back for a visit largely because I have been asked for images of native gardens that sit well in bushland areas of Sydney and this is one of the first that came to mind. Upon entering the garden from the street you have very little idea that this is actually a bush garden.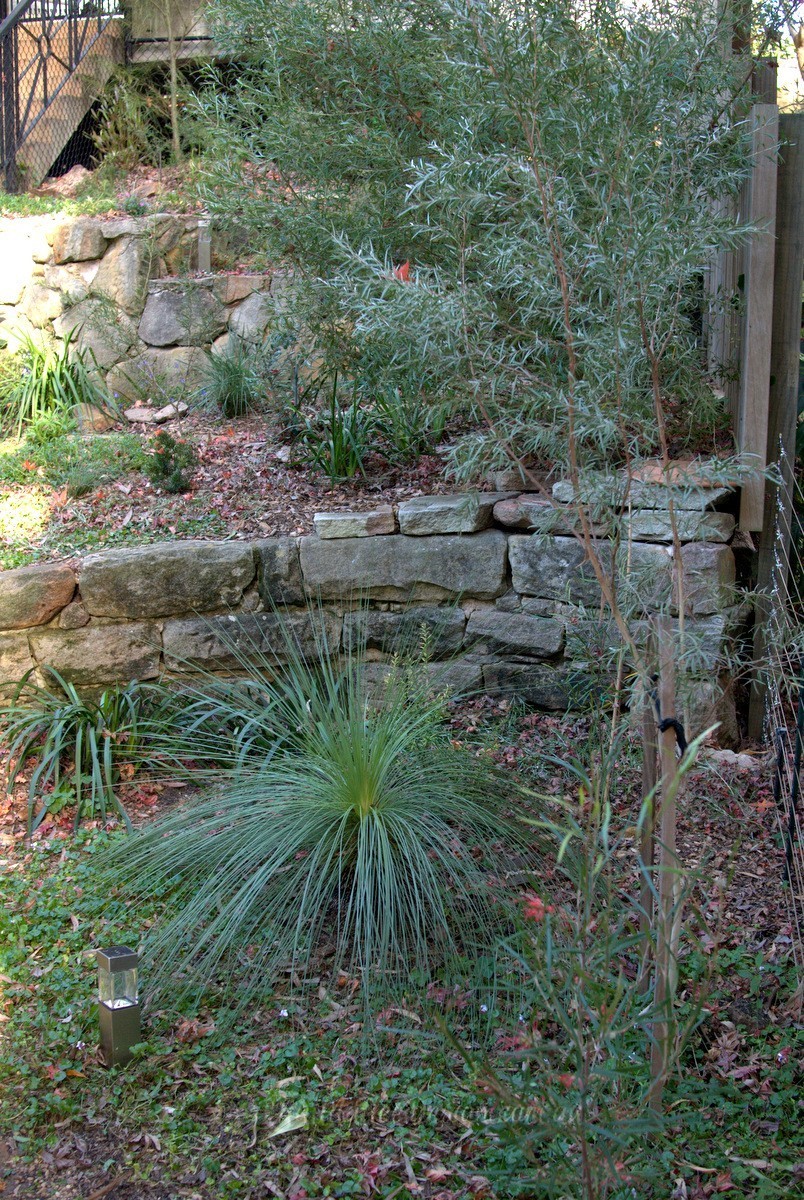 The front garden is steeply terraced and  very shady especially in winter, however the Leptospermum brachyandrum 'Silver' and Xanthorrhoea johnsonii are enjoying this position.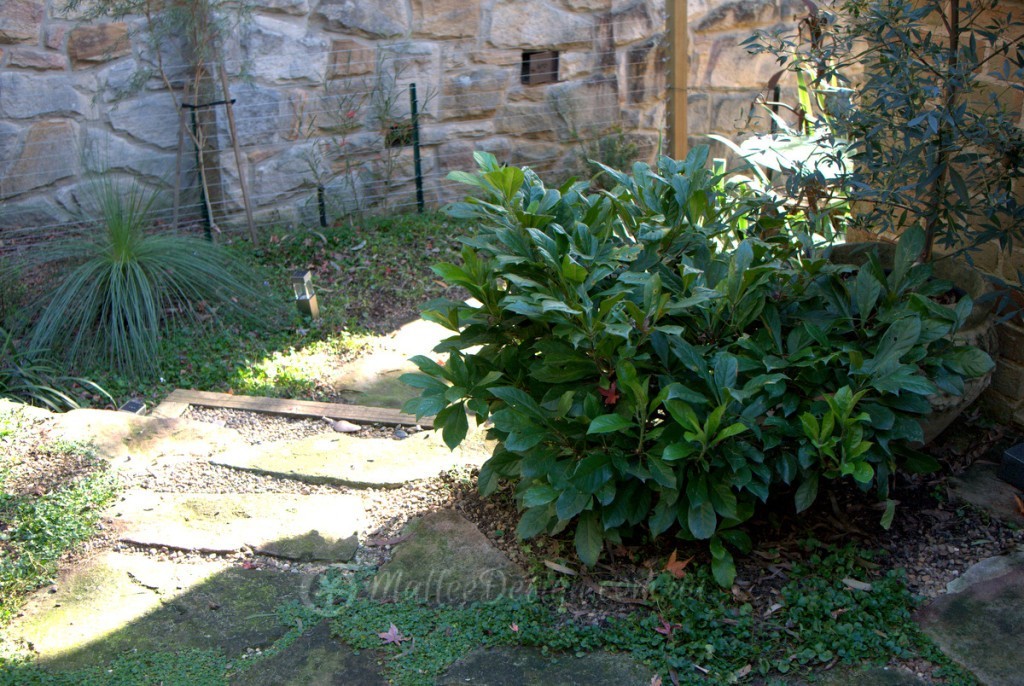 The Hymenosporum 'Luscious' are also doing well in the part shade as is the Dichondra repens groundcover around the sandstone flagging.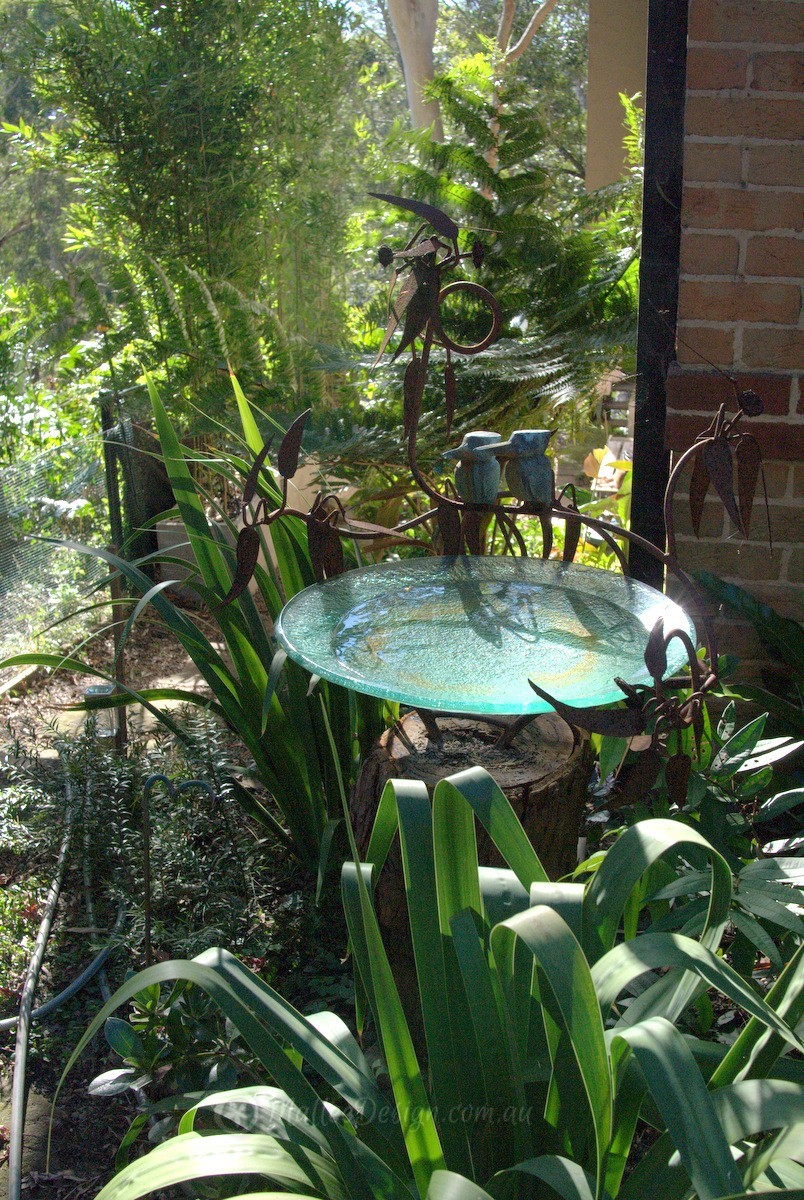 This bird bath by Folko Kooper  sits nicely amongst the Moraea robinsoniana, Rhododendron lochiae and Syzygium wilsonii. Sadly, last year the garden was  impacted by development next door. Under the 10/50 vegetation clearing scheme the developer who bought the large property covered with original bushland was able to  fell many of the indigenous canopy trees. This clearing affected my clients side and rear garden, not to mention the local wildlife, the garden had been designed and lovingly maintained to be a habitat garden. In the background you can see some Bamboo that has been planted in troughs to screen the cleared bushland.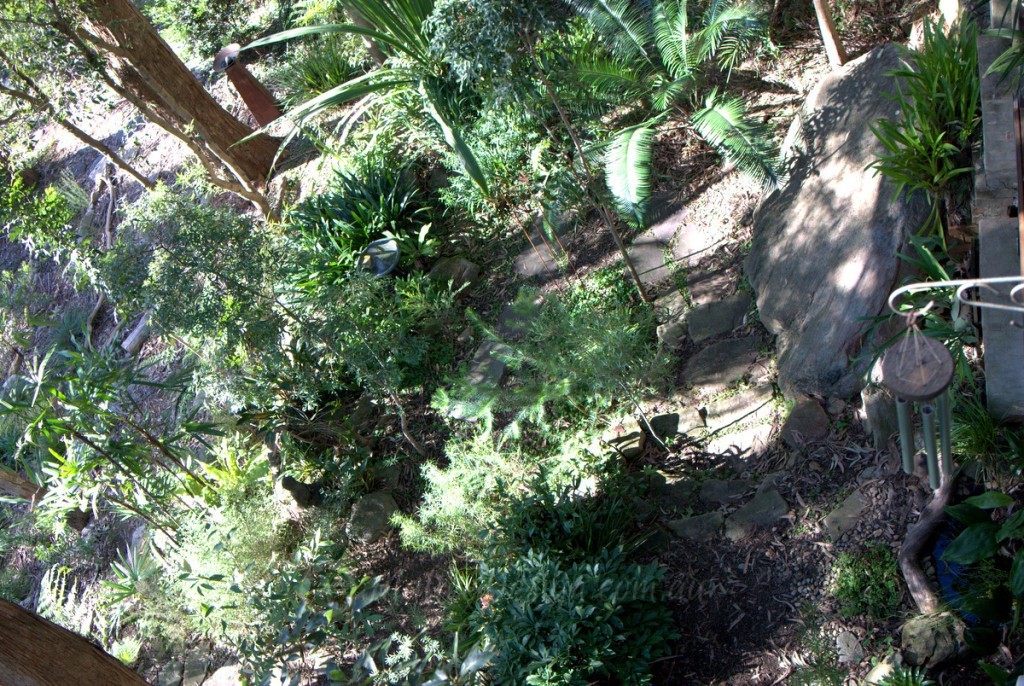 The rear garden is coming along very well, there are no boundary fences with the next door neighbour or the house to the rear and this garden has turned into a wonderful open shared naturalistic bush garden.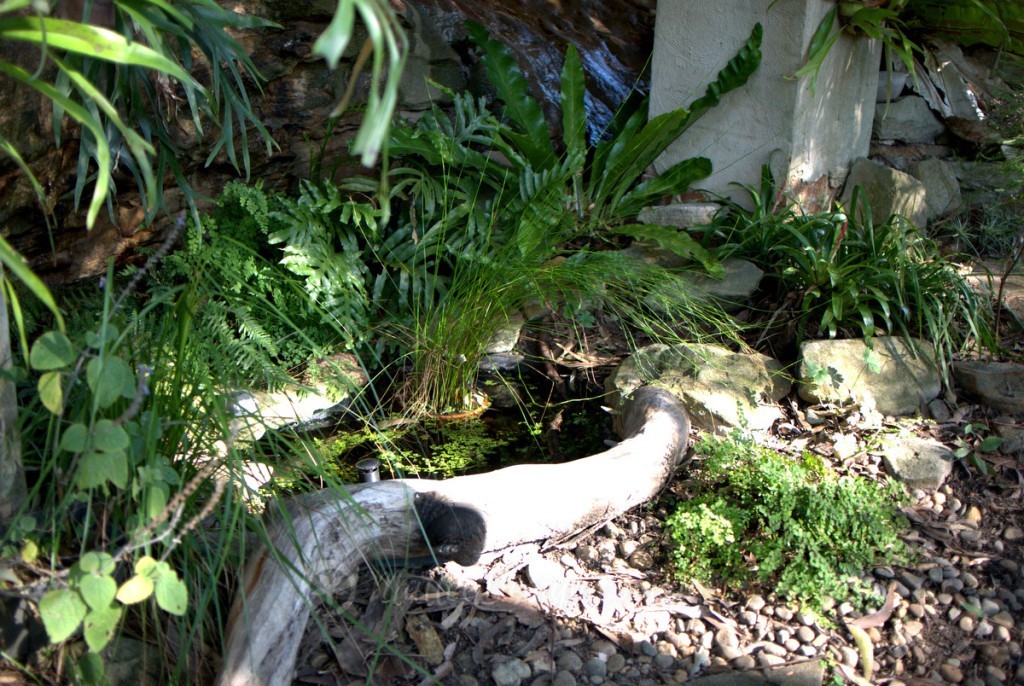 A small pond has been built in a dead space under the house, where large sandstone outcrops and brick piers create a small sheltered micro-climate.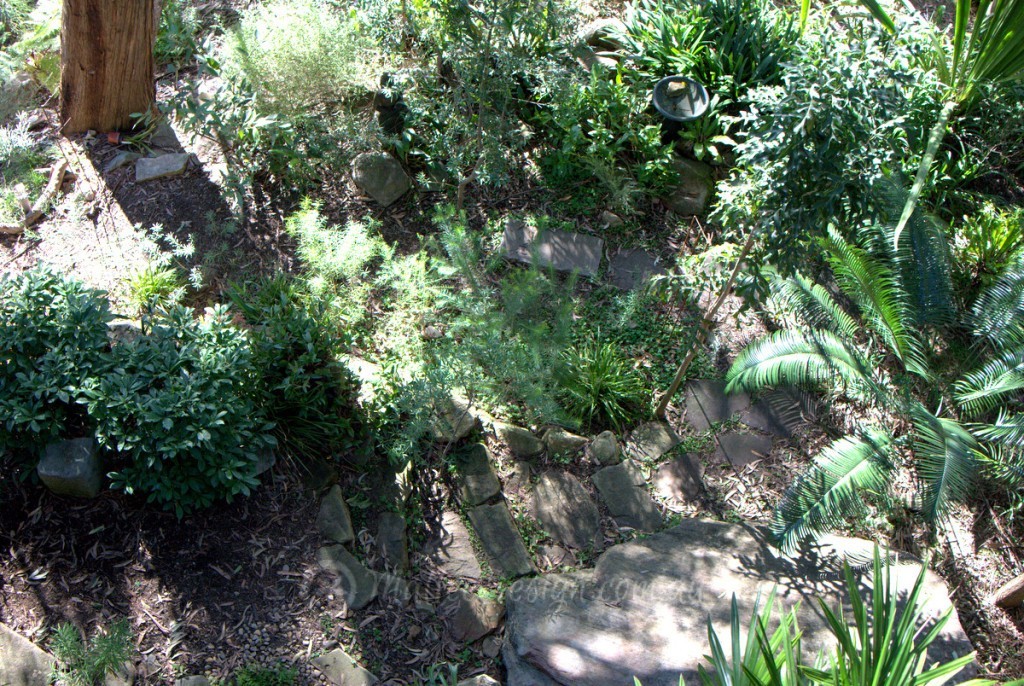 Despite the changes next door this rear garden is still a lovely space to spend a sunny winter afternoon, I hope the wildlife will return soon….keep up the good work!