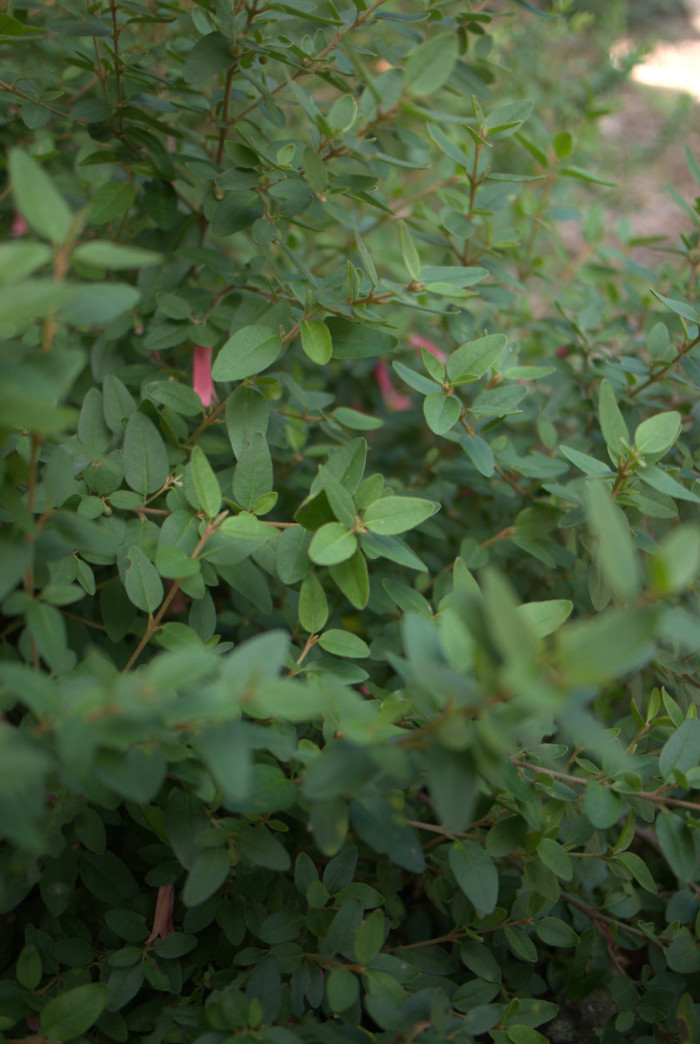 Low growing shrub: Correa 'Dusky Bells'
There are not too many low growing shrubs that look lush and green, yet grow in dry shade and flower their heads off regardless the weather, these are the reasons for loving Correas especially this one Correa 'Dusky Bells'. 
This has been planted alongside Darwinia citriodora prostrate and Indigofera australis on the south side of the front of a house. They make a lovely little welcoming entrance garden with not much maintenance. Correas are perfect for planting under Large Eucalypts where the sun is indirect and the trees sap most of the moisture out of the soil, they attract small nectar feeding and insect feeding birds and flower from autumn through to spring, sometimes longer or spot flowering here and there.