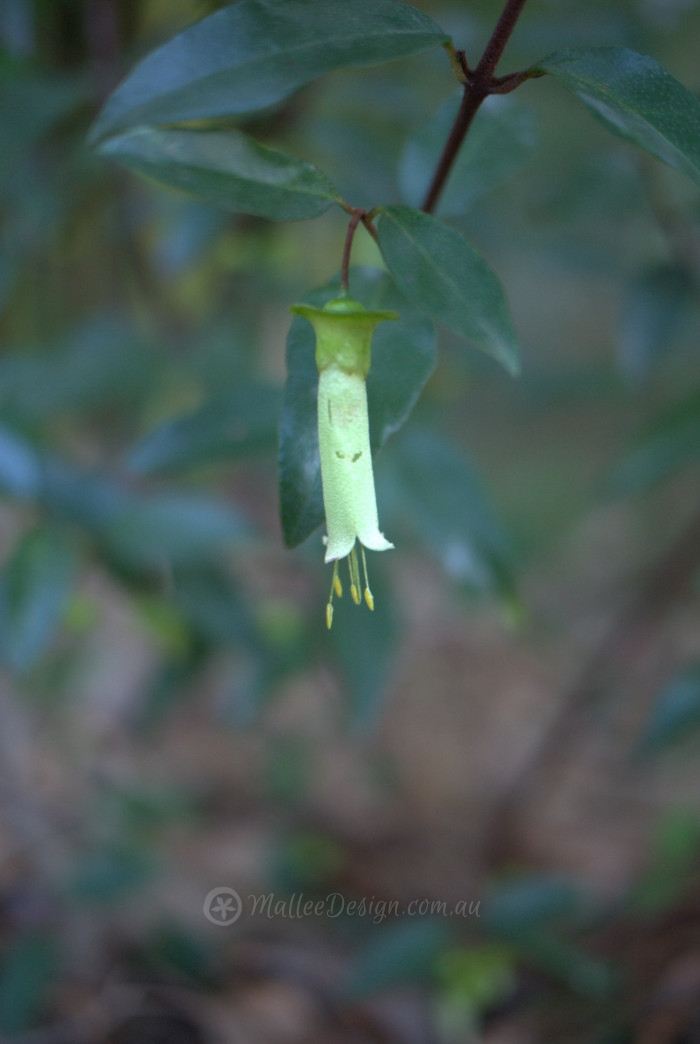 Seeing as I have started on the topic of Correas I thought I may as well continue, here is another of my very favourite Correas that is such a useful plant in the landscape. Correa baeuerlenii or Chef's Hat Correa is found naturally growing on the south coast of NSW on shady, damp sites, therefore it grows happily under large trees and will cope with periods of dry and also light frost.
It has deep red stems that are quite showy against the lime green leaves and the long pale yellow flowers are prolific from Autumn through Winter.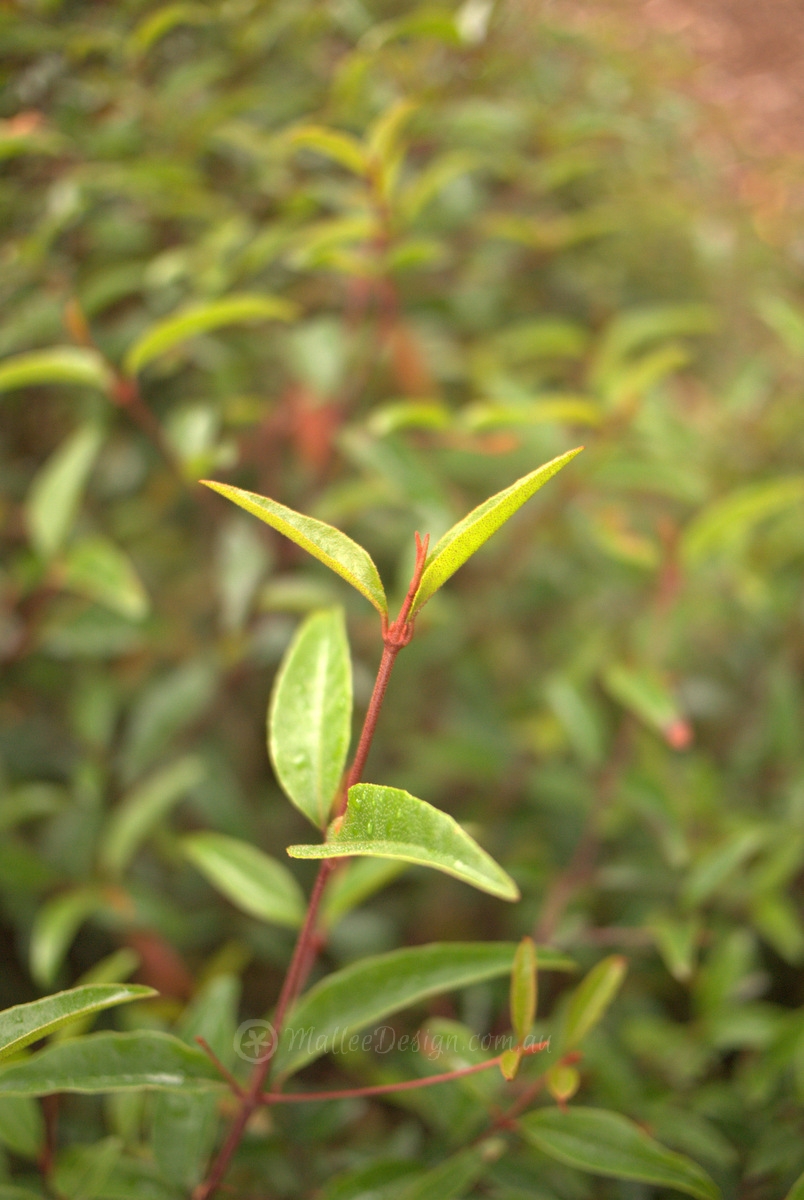 Correa baeuerlenii can be used as a hedge, pruned hard to make a formal looking screen or as a feature shrub, it does need shade and will be unlikely to thrive with too much sun. It grows to approximately 2metres tall by 2metres wide.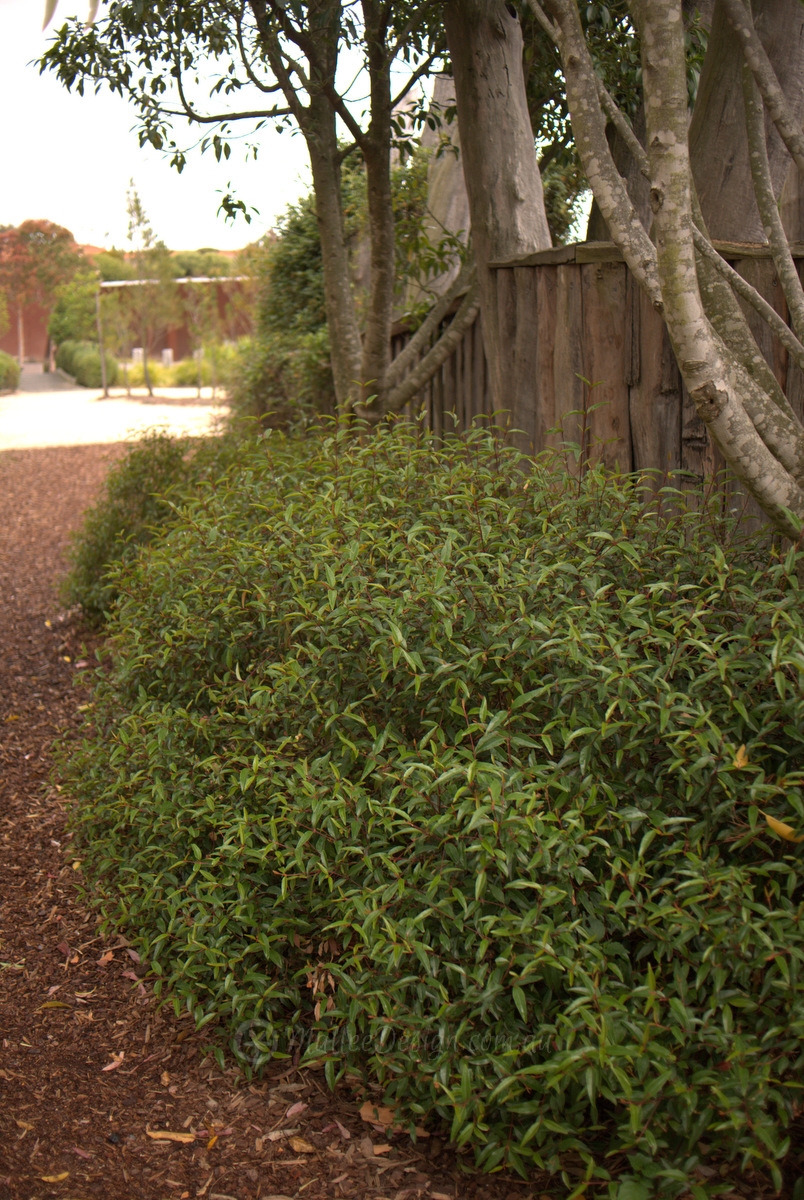 As seen above it forms a low hedge under larger trees, and although this may have been clipped generally this Correa is naturally quite dense. I have another few favourite Correas but this is the best one for height in heavy shade.