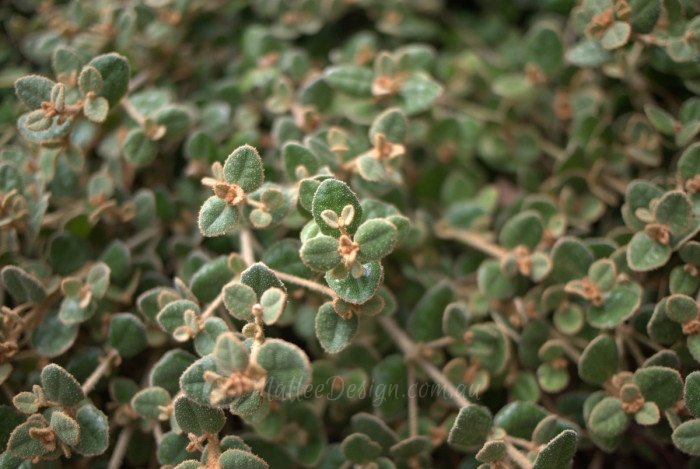 Coastal Correa ground cover : Correa alba prostrate
I have been trying to wait until I have a photo of this useful low growing shrub in flower and I'm sure I do somewhere but I have become impatient! This is a ground cover form of Correa alba and I have been finding it to be a wonderful performer under the most difficult conditions. There are a few different forms of Correa alba, a prostrate form, a dwarf form, one called  'St Andrews', all of them are excellent and I recommend planting them for their interesting fury leaf and for their durability.
Correa alba prostrate likes a well drained soil and will grow in full sun to heavy shade, it doesn't like excess moisture especially in summer. However i have found it quite tolerant of Eastern NSW's humid summers. It is a fast grower and flowers from Autumn through to Winter with little white star flowers. It is a very useful under storey plant as the grey foliage with bronze new growth lightens up a dull spot, also great for Coastal gardens as Correa alba is naturally a coastal heathland plant.