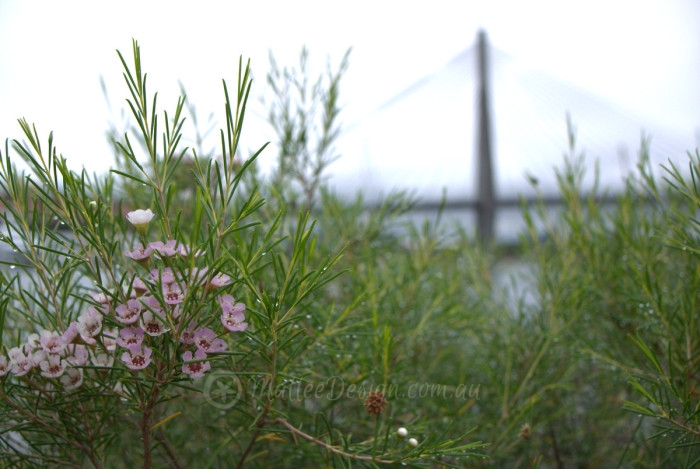 Some Favourite Late Winter Flowering Natives
The end of a very dismal grey wet period has come finally! and the sun is appearing ever so bright and dazzling, I have been to the beach 4 times in the last three days, rejoicing! So I thought I would focus on those wonderful winter flowering natives that always amaze me in the colder months. This photo is of Chamelaucium or Geraldton Wax, not the easiest native to grow, however in this image it is in a parkland on Sydney's harbour and has no love and care at all and is flourishing. There is another growing and flowering its head off in one of my neighbours gardens, growing under large Eucalypts, in clay with only afternoon sun, find the right spot and give it a go as the flowers are spectacular and last for a VERY long time.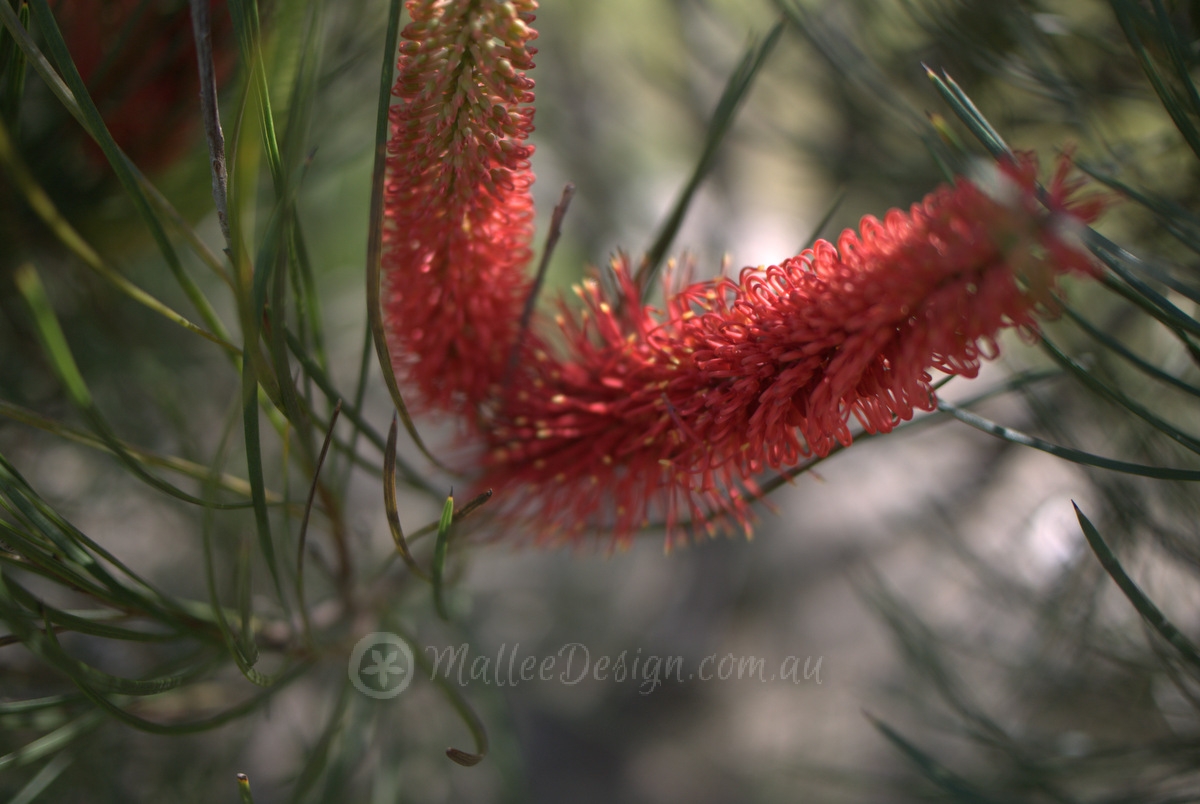 Hakeas, also flower during winter and also put on a wonderful show, above is Hakea bucculenta and below Hakea sericea. Both are excellent bird attractors and sericea especially is an important habitat plant for small birds.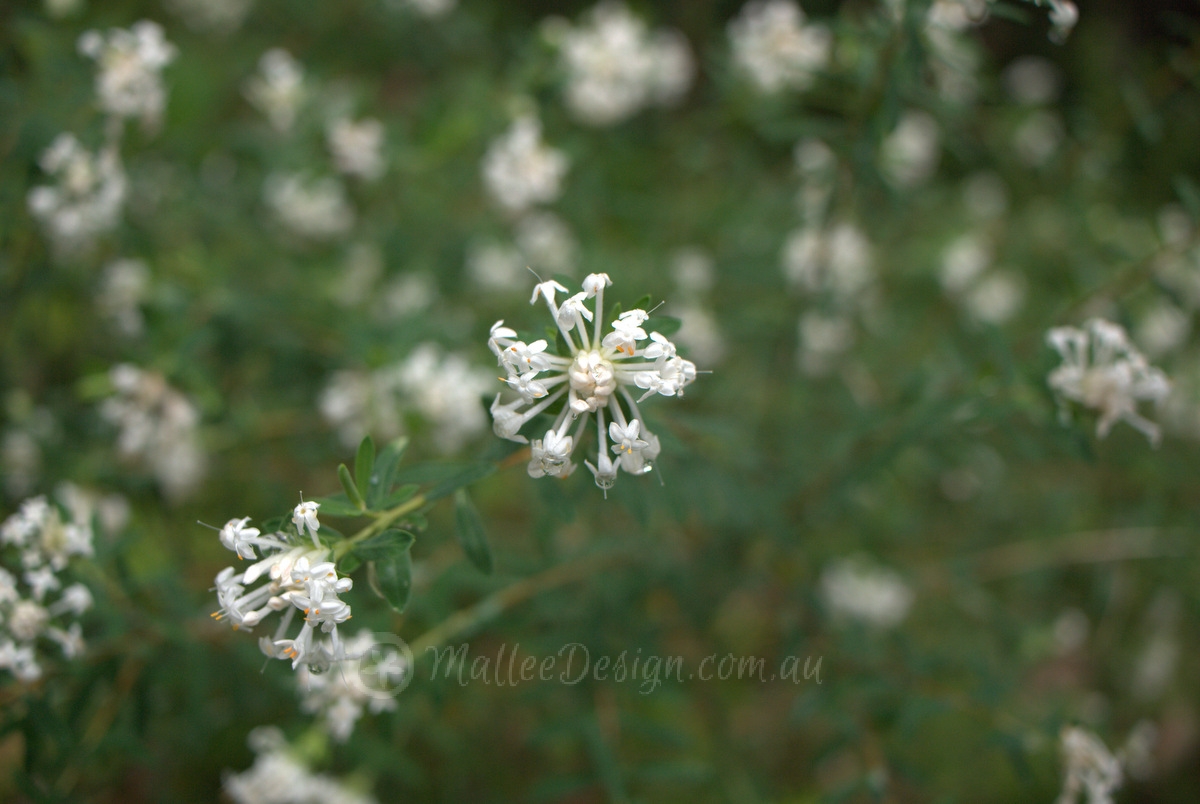 Pimeleas are amazing plants, they are found to be anything from ground covers to large shrubs. They have these delicate flowers heads made up by clusters of  tiny flowers, and they too also last for many months. They like good drainage and will grow in part shade and come in whites and pinks and reds.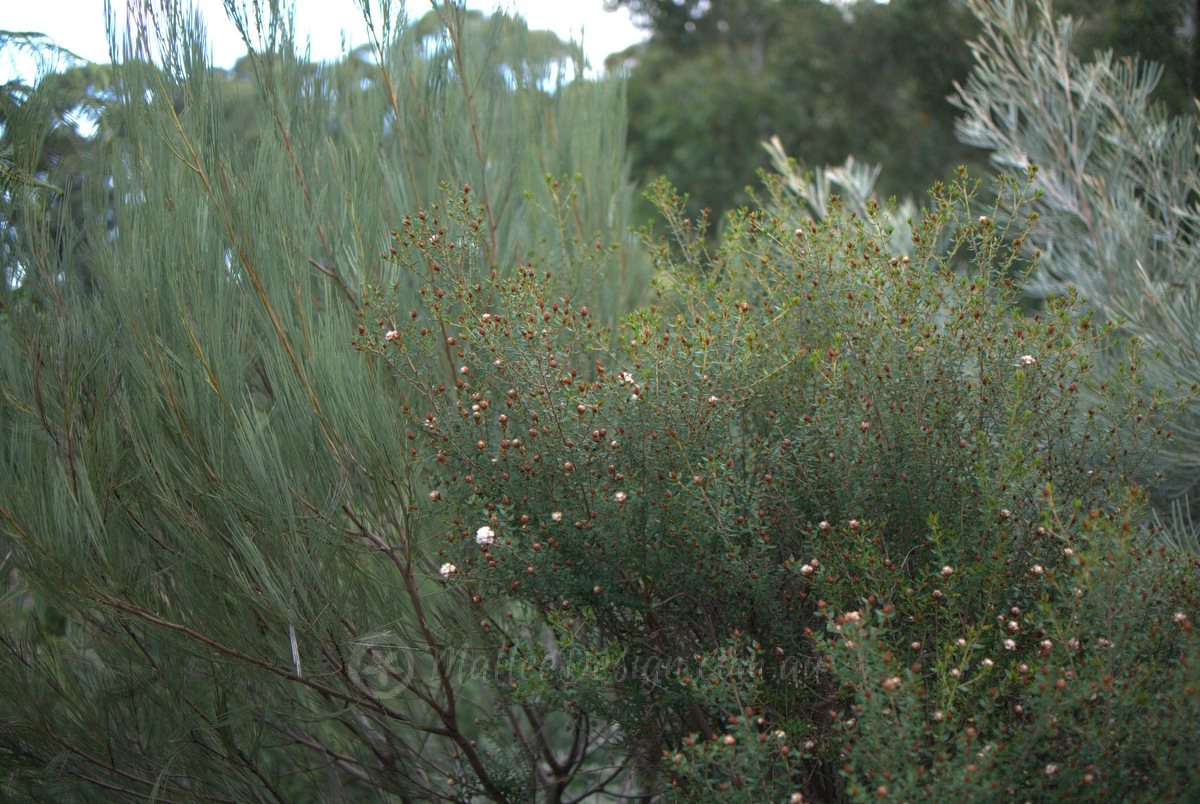 The shrub on the right is a Stenanthemum scortechinii, Stenanthemum sps also come in a range of shapes and sizes and also have a long flowering period AND they have the added bonus of having a showy bud thats a vivid brown and looks great when part in flower and part in bud like the one in the photo.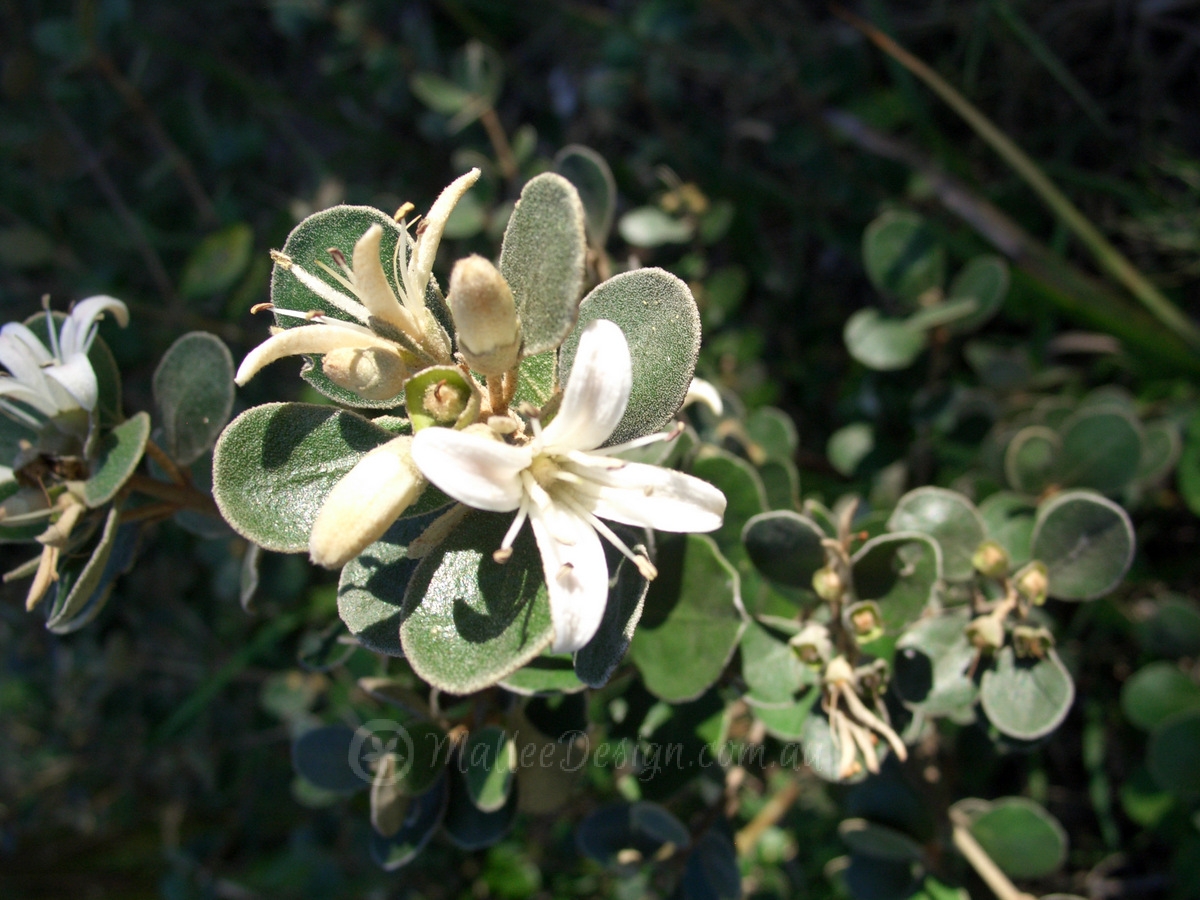 And of course Correas, what useful plants! they will flower and grow in shade, withstand dry and attract small birds. These two are my stock-standed favourites the white above is Correa alba and below is Correa baeuerlenii, just beginning to flower.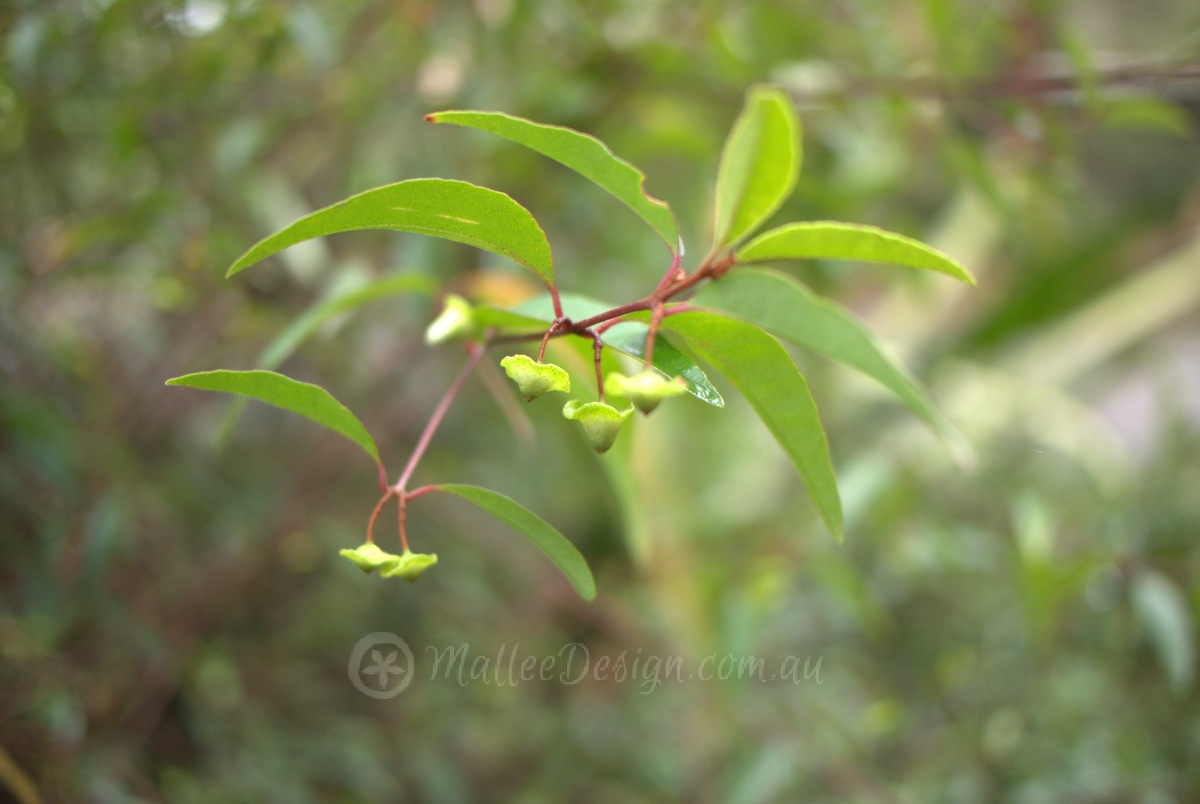 Below is a good old Acacia, flowering happily all winter spreading its lovely scent on the cold drizzling days. A must have in the native garden, they grow fast, have intersting foliage and most put on a great show when flowering.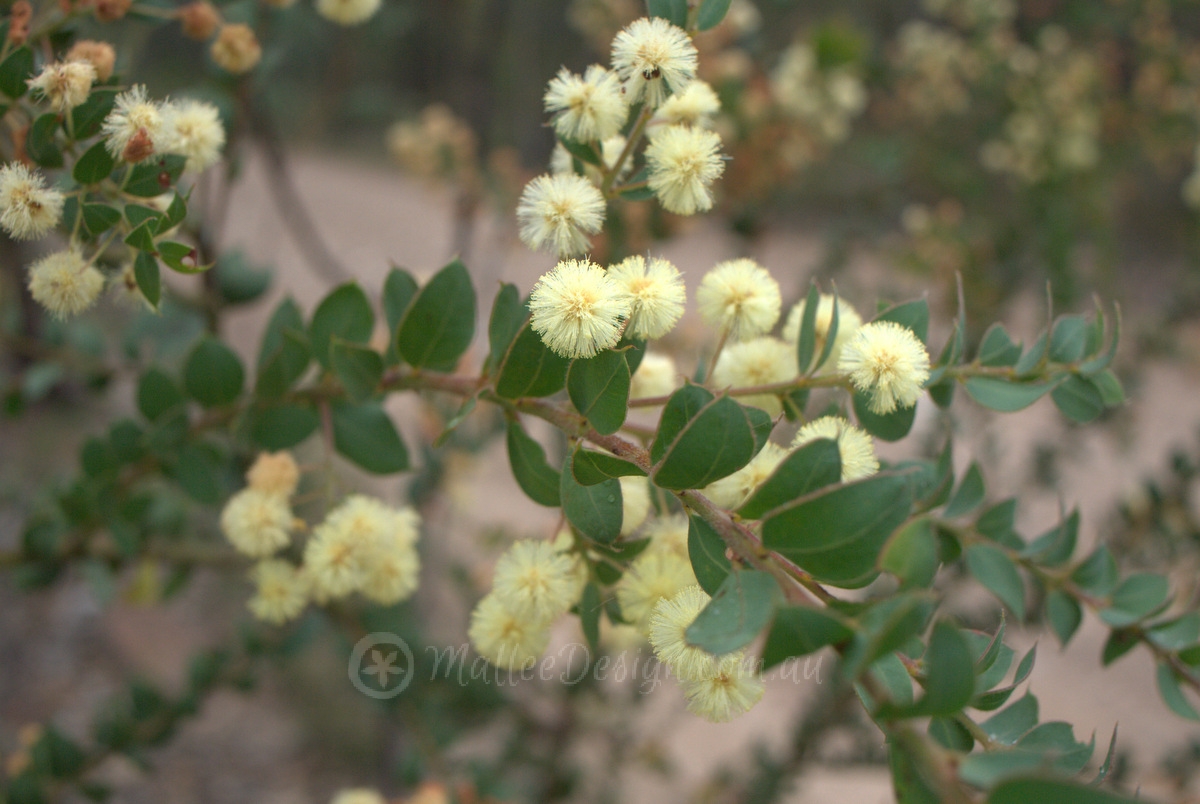 Banksias are another long lasting flowering native that flower on and off throughout the year, but you often notice them more in the winter when everything is a bit drab.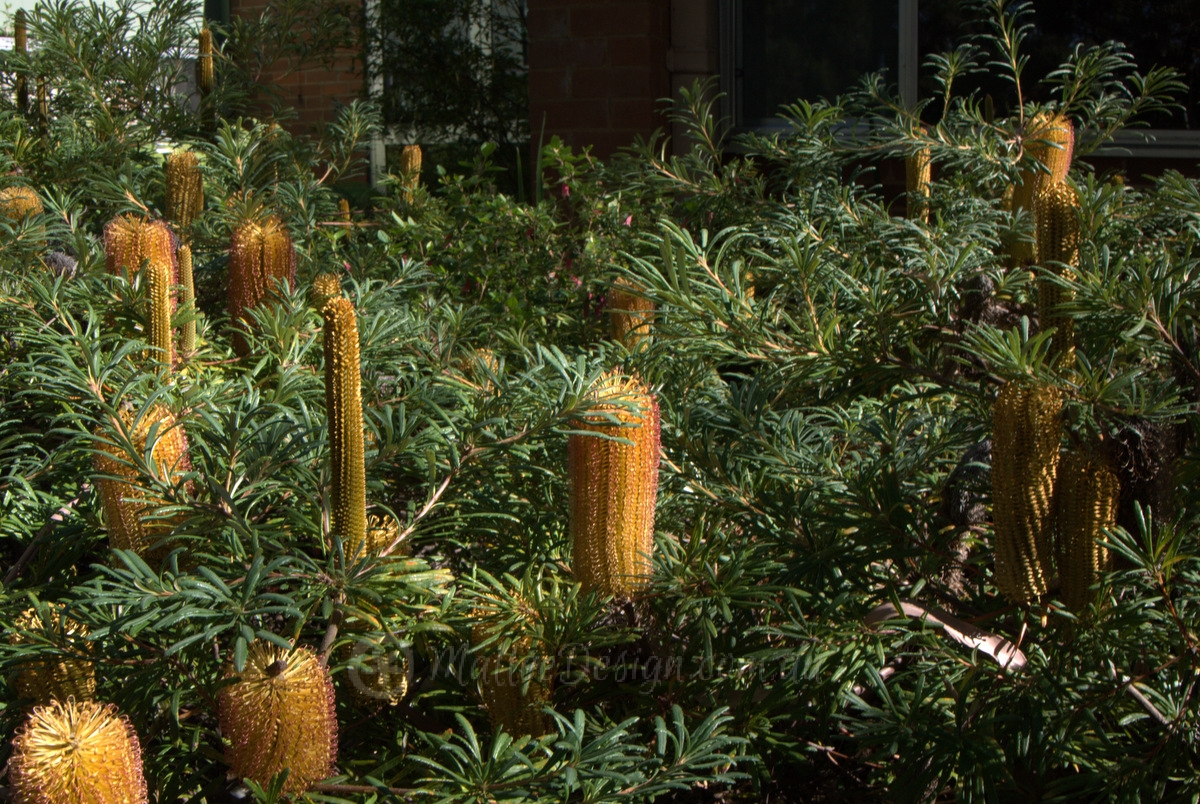 Last but not least Lambertia formosa, I have mentioned this one before and will probably will again, as it is such a useful plant. Facinating red flowers that leave an interesting fruit behind, Lambertia will grow in part shade in a well drained soil and can handle heavy frost.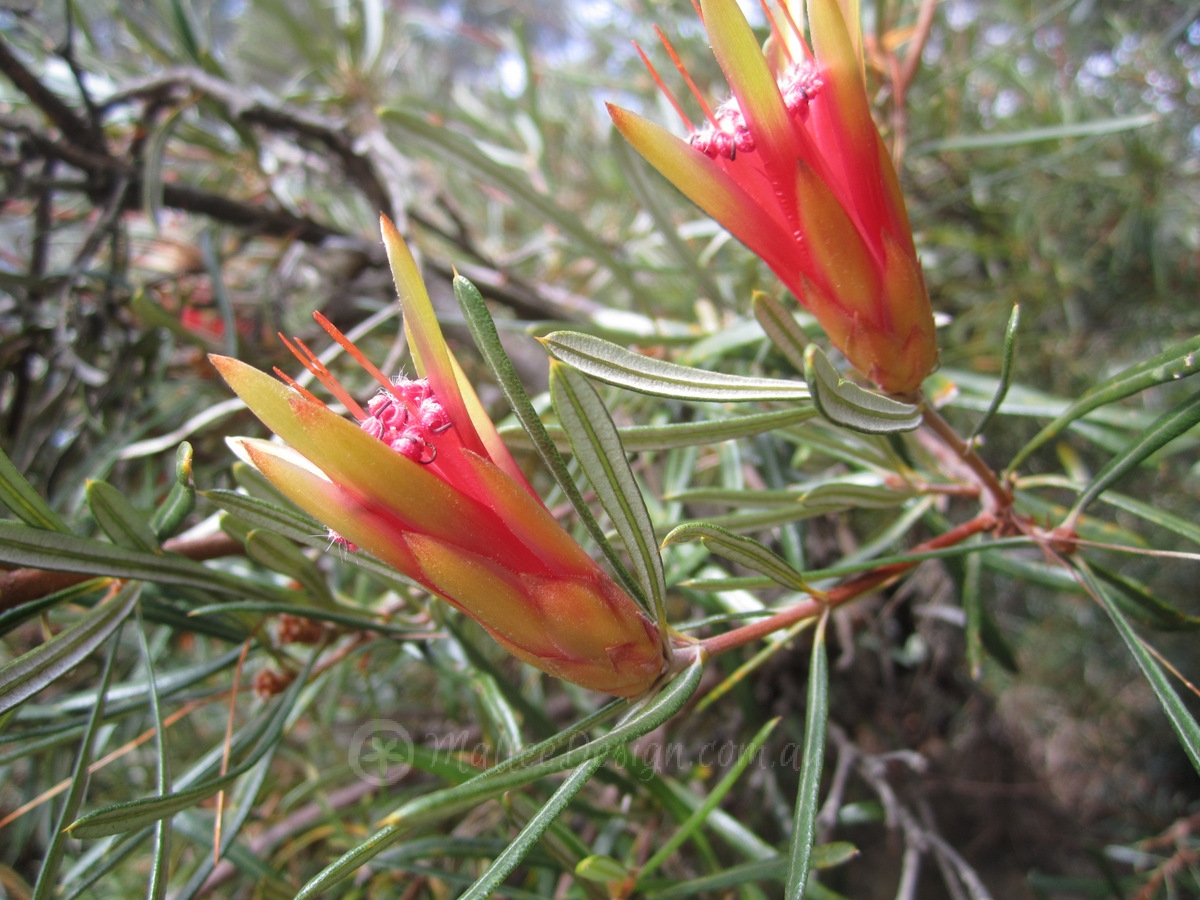 Woops gosh almost gorgot to mention Eremophilas, I have this one growing so well in my garden, Eremophila glabra prostrate, and its the only decent photo I have of an Eremophila in full flower. Another fabulous Eremophila shrub in Eremophila aurea yellow, there is a great mass planting of these at Mt Anan at the moment.
So, I hope you are inspired to plant some natives for winter colour in your garden, these are all pretty easy to grow. There are other winter flowering natives that I've run out of space to mention too. Good Luck!