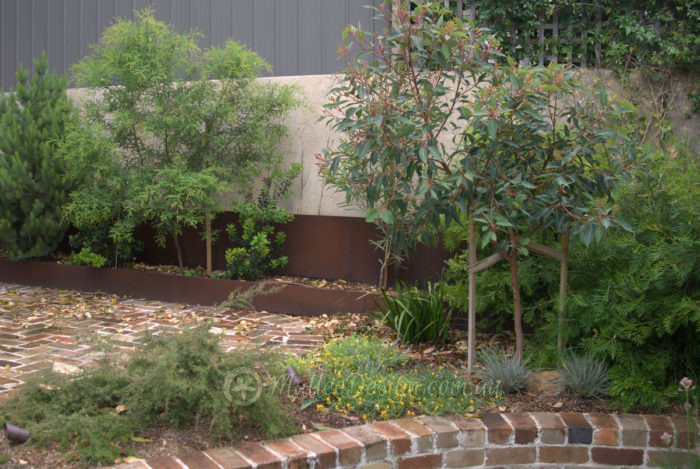 Happy little inner city garden: Leichhardt Garden Design
This small garden in the inner west of Sydney is actually quite generous, there is room for lawn, a studio and a seperate outdoor eating area. This means there is also room for lots of different native plants! Hooray! we planted for year round flower, colour, foliage contrast, texture and wildlife habitat. There is something in this little garden for everyone.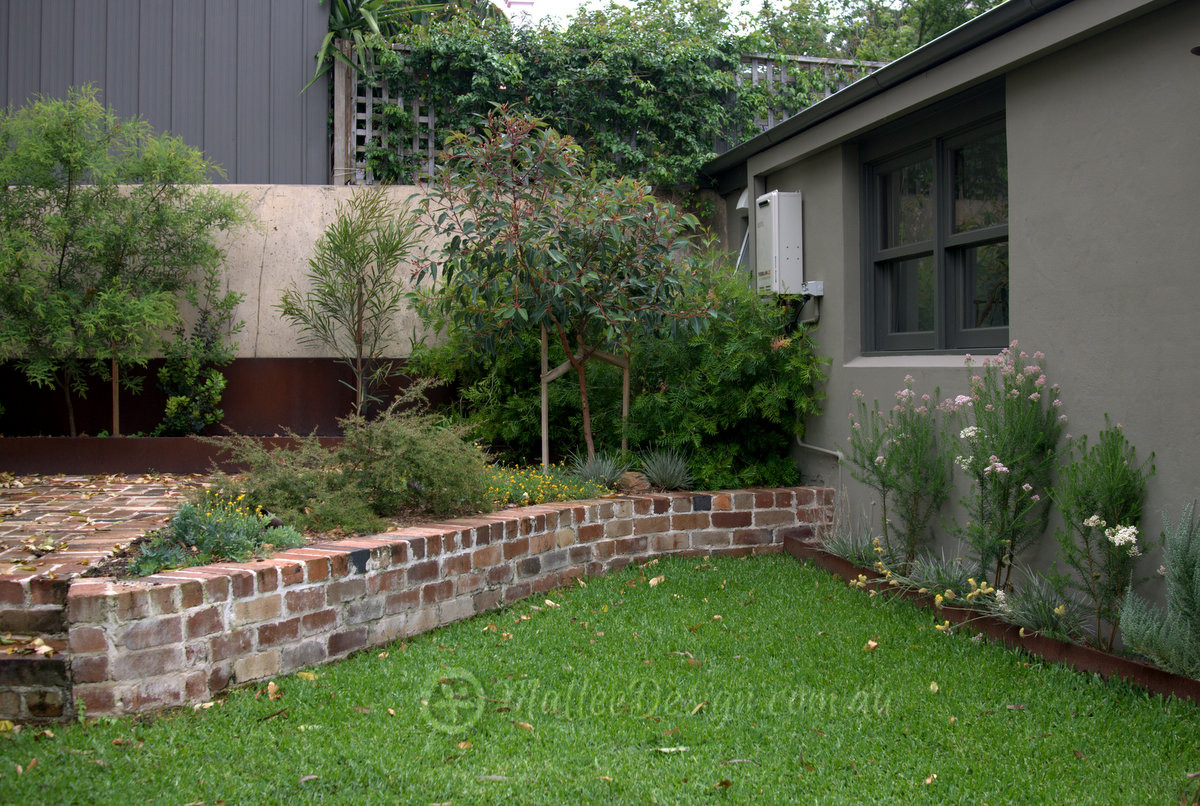 I used Banksia 'Sentinel', Acacia cardiophylla, Hakea bucculenta Grafted and Adenanthos sericea as screening along the rear boundary.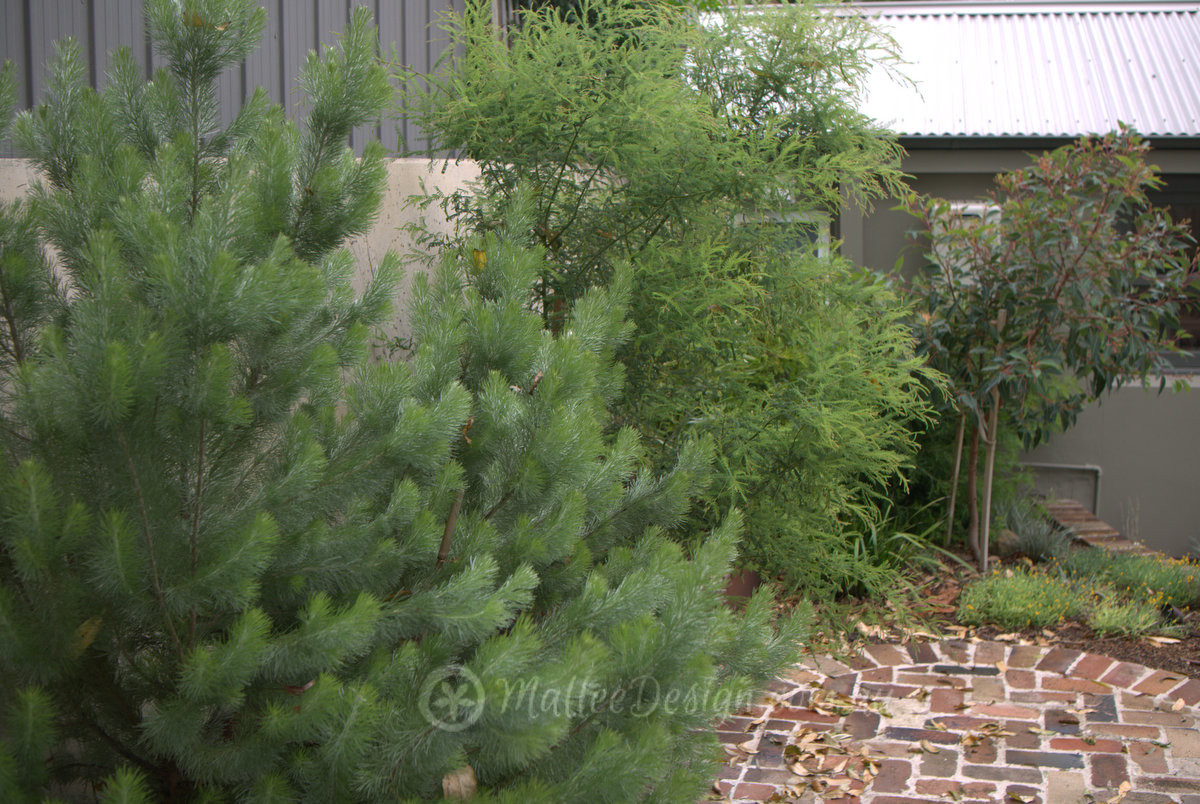 There is a large colour bond shed to be covered and the Acacia will grow up fast like a screening coloniser and cover for the Banksias which are a bit slower.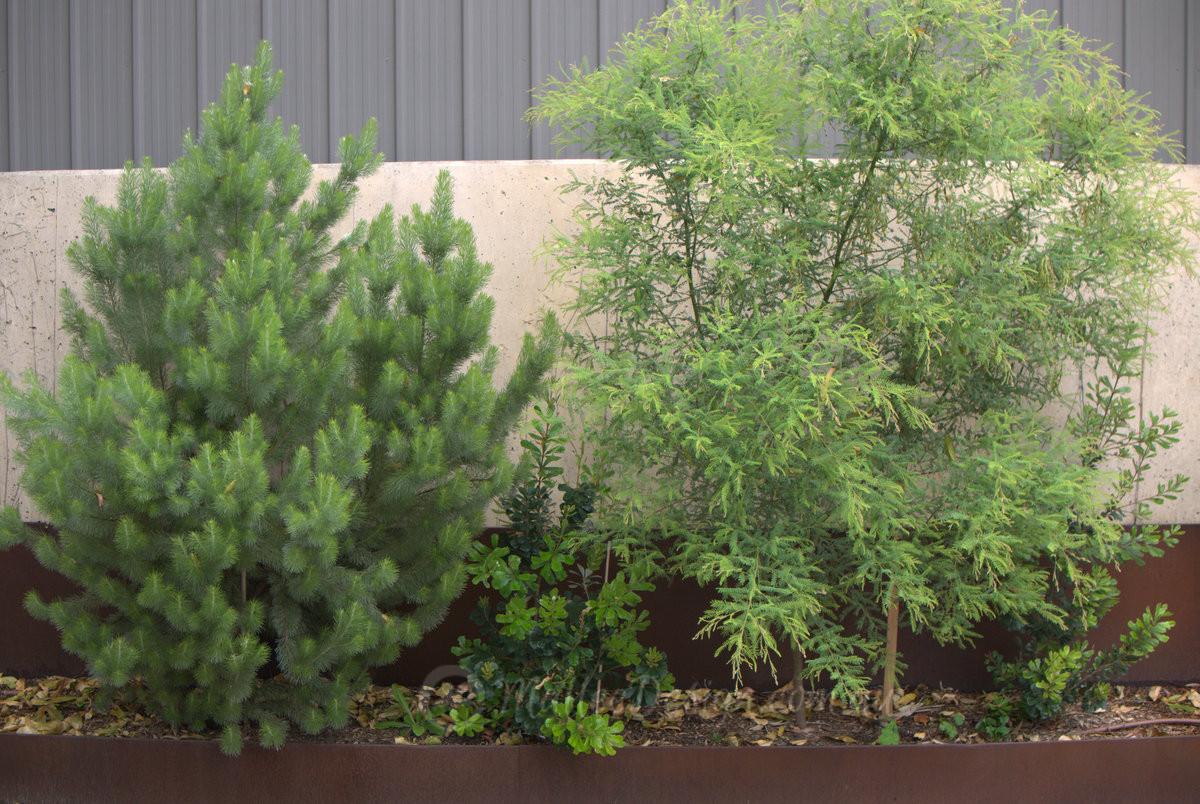 A Eucalyptus 'Dwarf Orange' has been planted in front of some Grevillea 'Peaches and Cream' and will quickly become a small feature tree.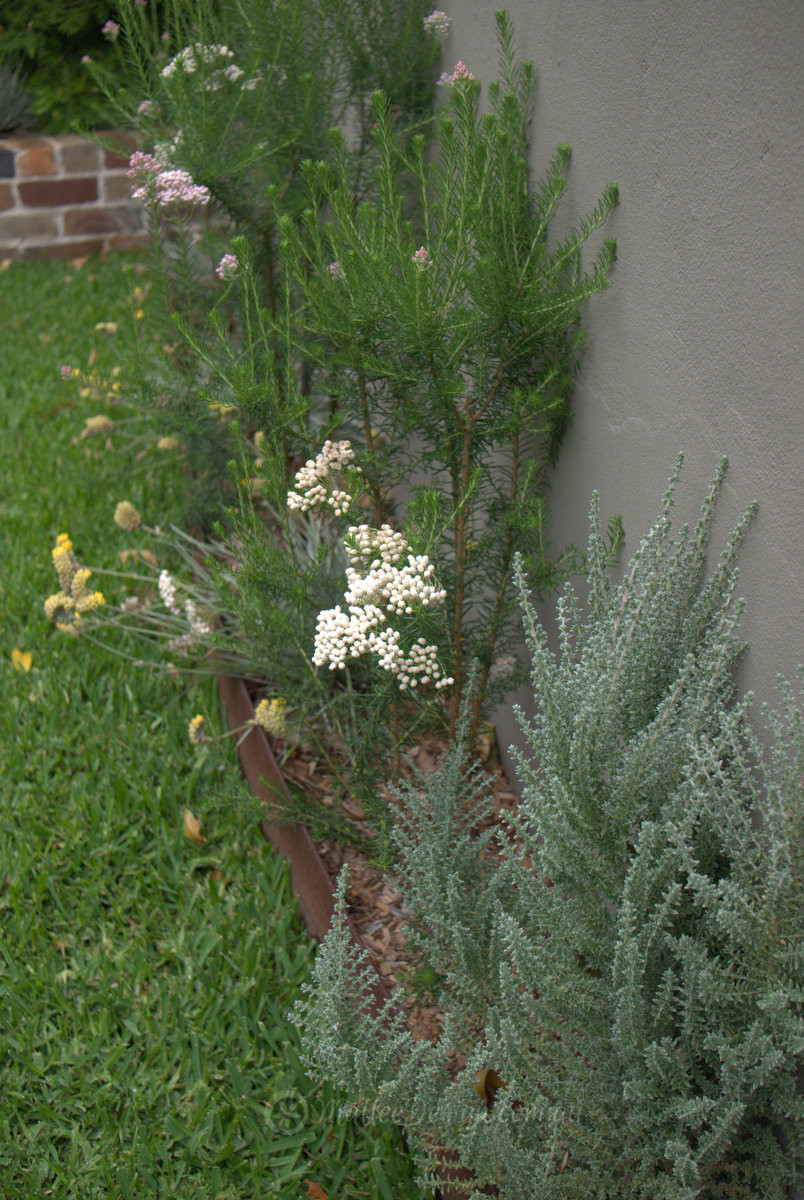 Along the studio wall you can see Maireana oppositifolia 'Smokey' in the foreground, followed by Ozothamnus 'Radiance' and Conostylis candicans 'Silver Sunrise', these are planted in a very narrow west facing garden bed and are enjoying the position.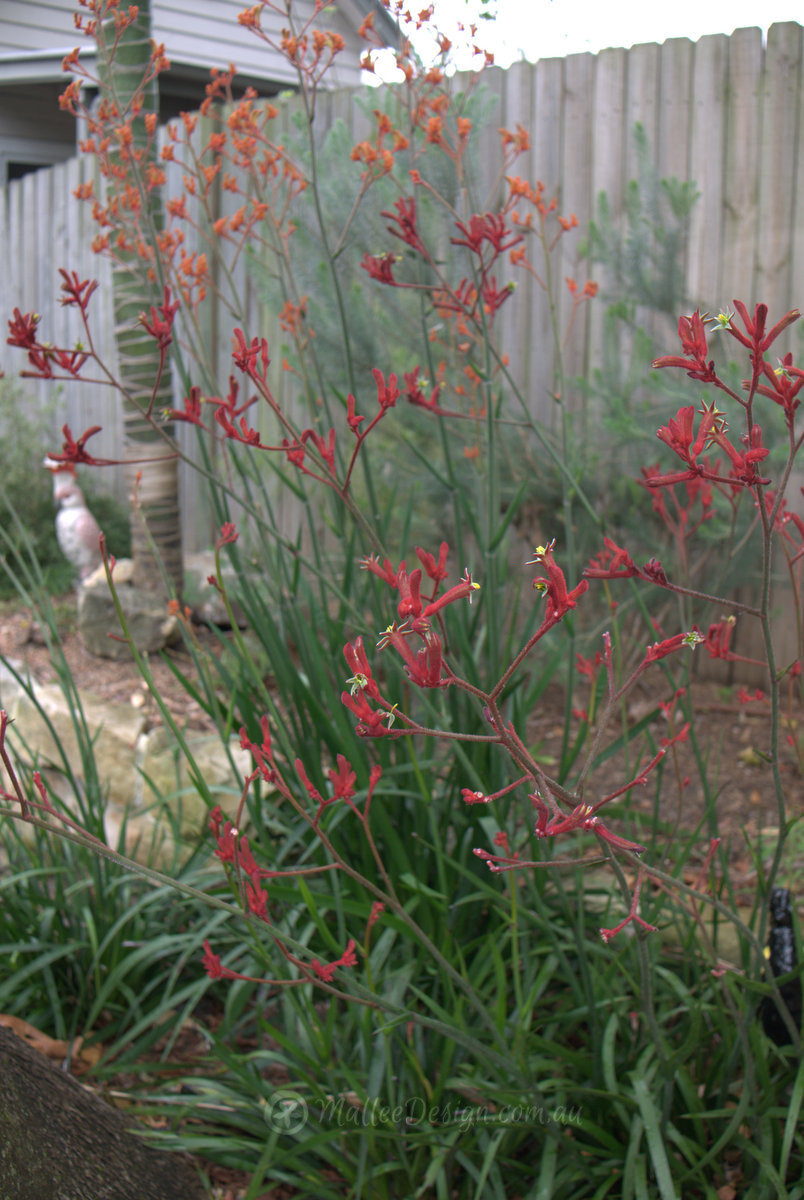 The Anigozanthos 'Landscape Orange' and 'Big Red' are dotted throughout the garden and have been flourishing in the full sun to part shade and loving the raised Corten steel beds.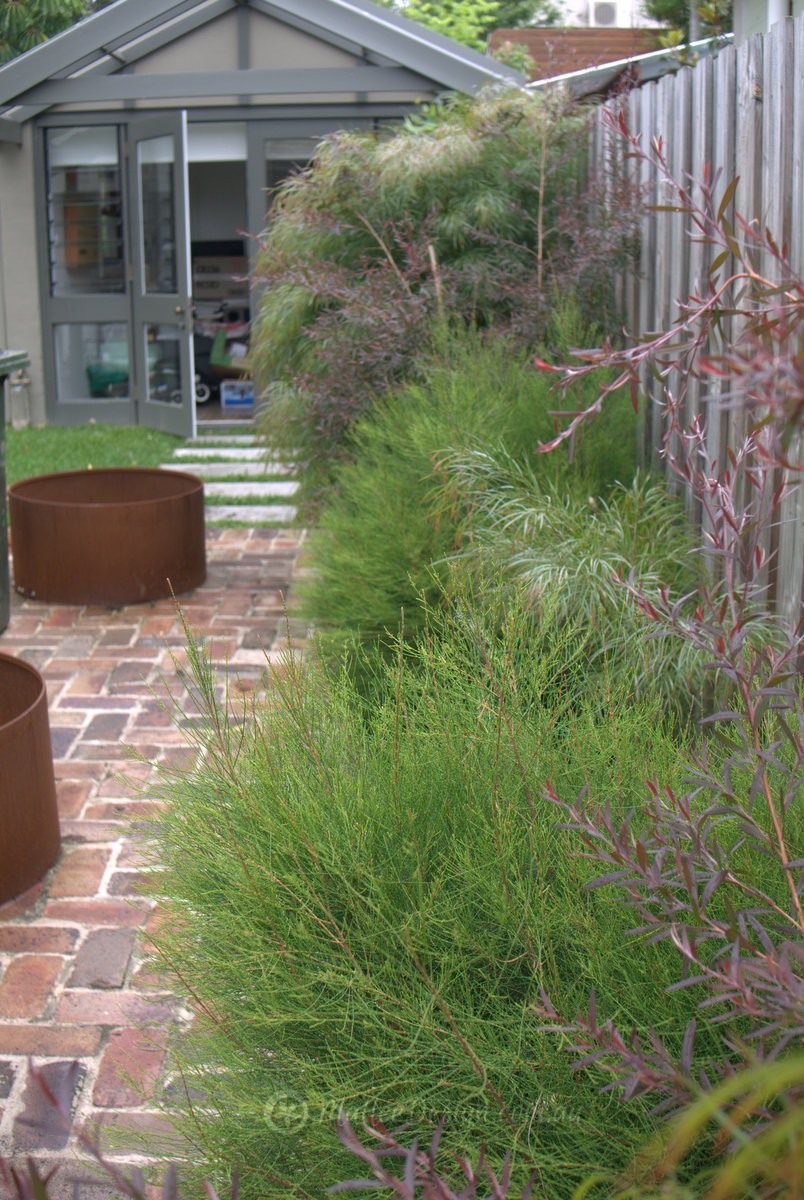 However, the area I am most happy with is the side garden, this space needed fence screening and was a little excluded in the overall feel of the garden. Just look at it now, the Casuarina 'Green Wave', Leptospermum 'Starry Night' and Acacia 'Burgundy Cascade' have all come together to create a beautiful back drop for in this once forgotten corner.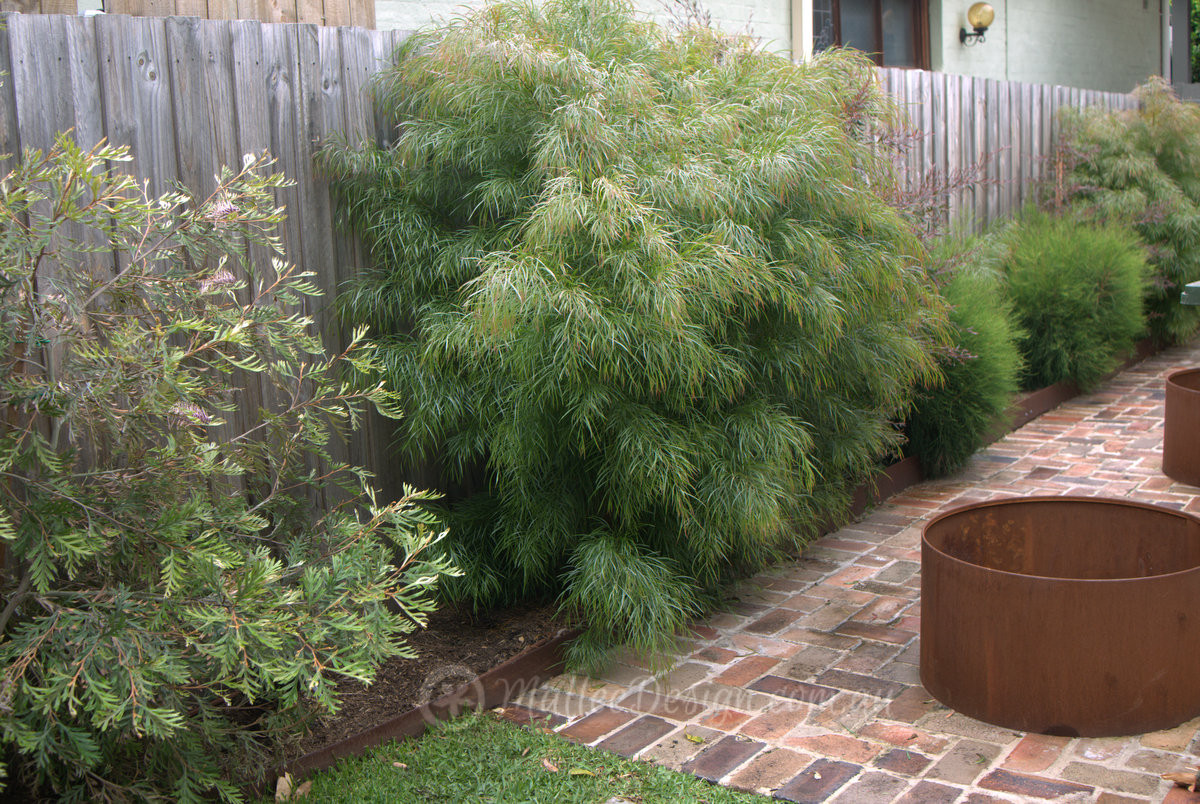 The raised corten planters will hod vegetables and the Grevillea 'Dorothy Gordon' in the top left hand corner will fill out and bring in the birds, god I love a mixed screen.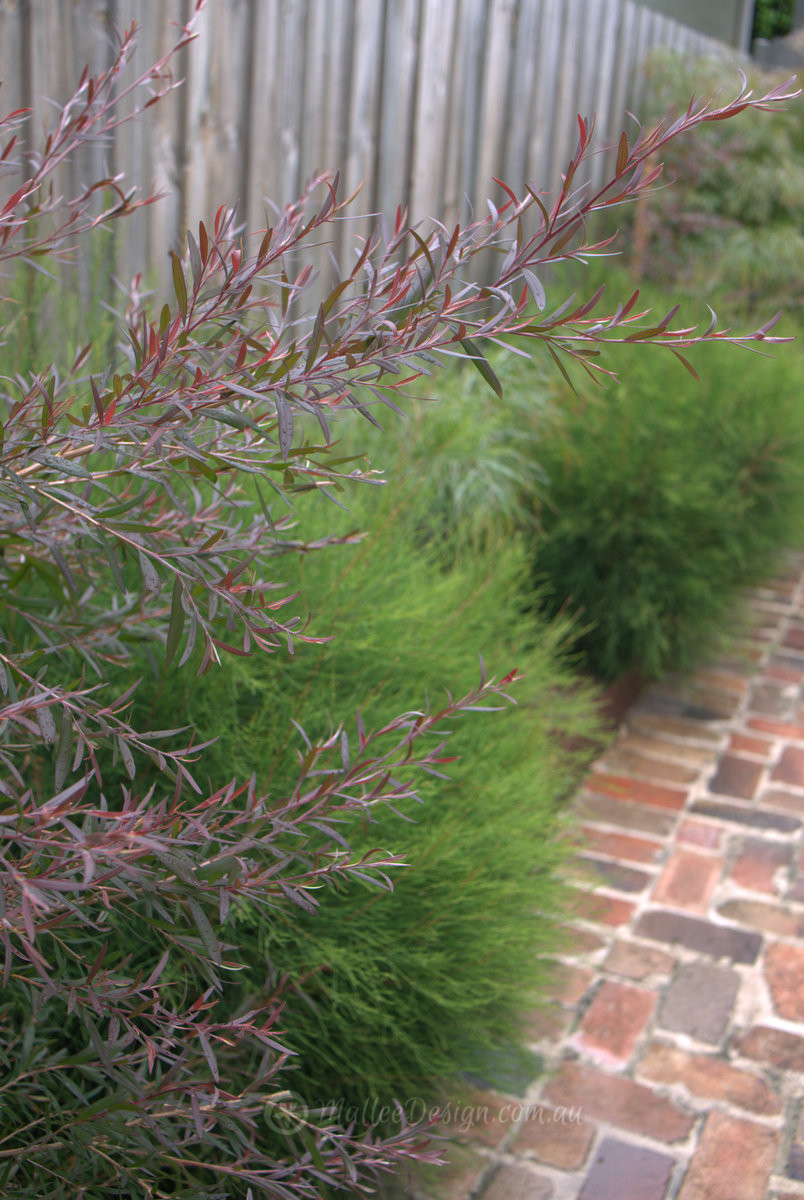 The combination of the red foliage from the Leptospermum 'Starry Night' with the Casuarina 'Green Wave' is one of my favourites parts of this little garden.
A few weeks ago I planted out the front garden of this house, so stay tuned for some follow up images of that space too.