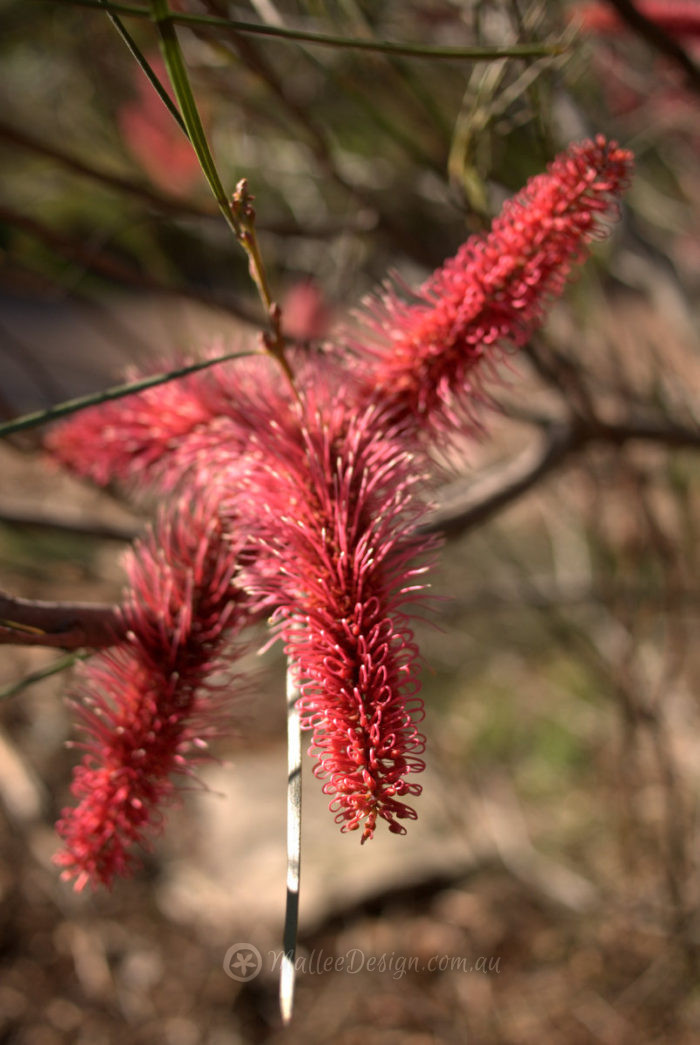 The Native Red Poker: Hakea bucculenta
OK, so its not really red, its hot pink but it is poker like…and very showy, this is Hakea bucculenta another wonderful WA species that has been successfully grafted to grow over here in the Eastern States. If you provide it with lots of sun, a well drained soil and not too much wind it will reward you with gigantic flowers from Winter through to Spring.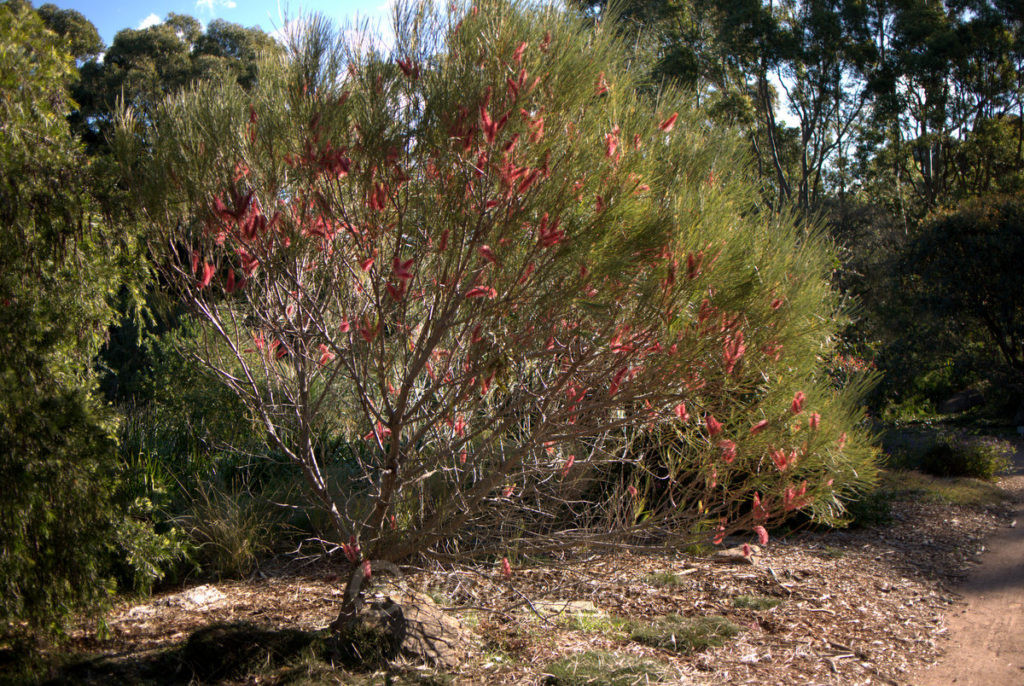 Hakea bucculenta is usually grafted onto Hakea salicifolia to provide wider soil tolerances for the cool, moister climates of south-eastern Australia.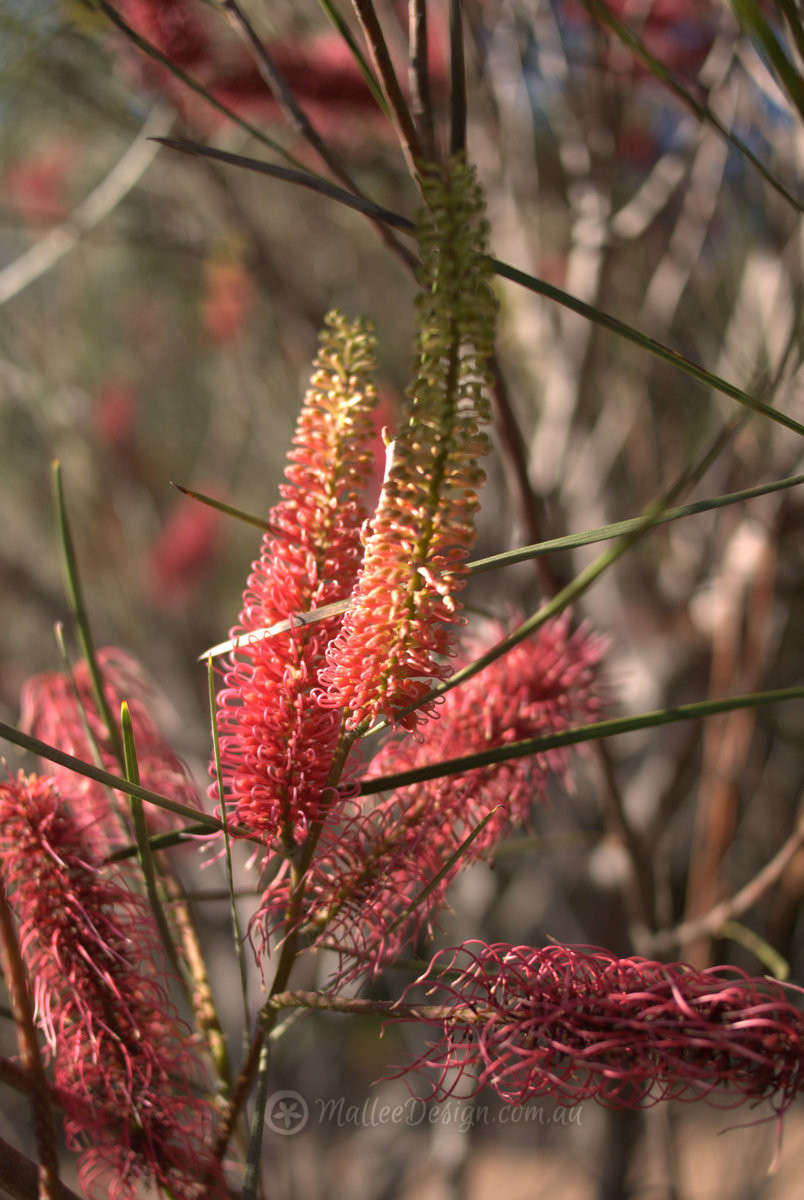 Hakea bucculenta produces masses of large flower spikes up to 150mm long, these come out in pale yellows and orange and age to a deep pinky red. These flowers are loved by birds and bees alike and last well as a cut flower in a vase.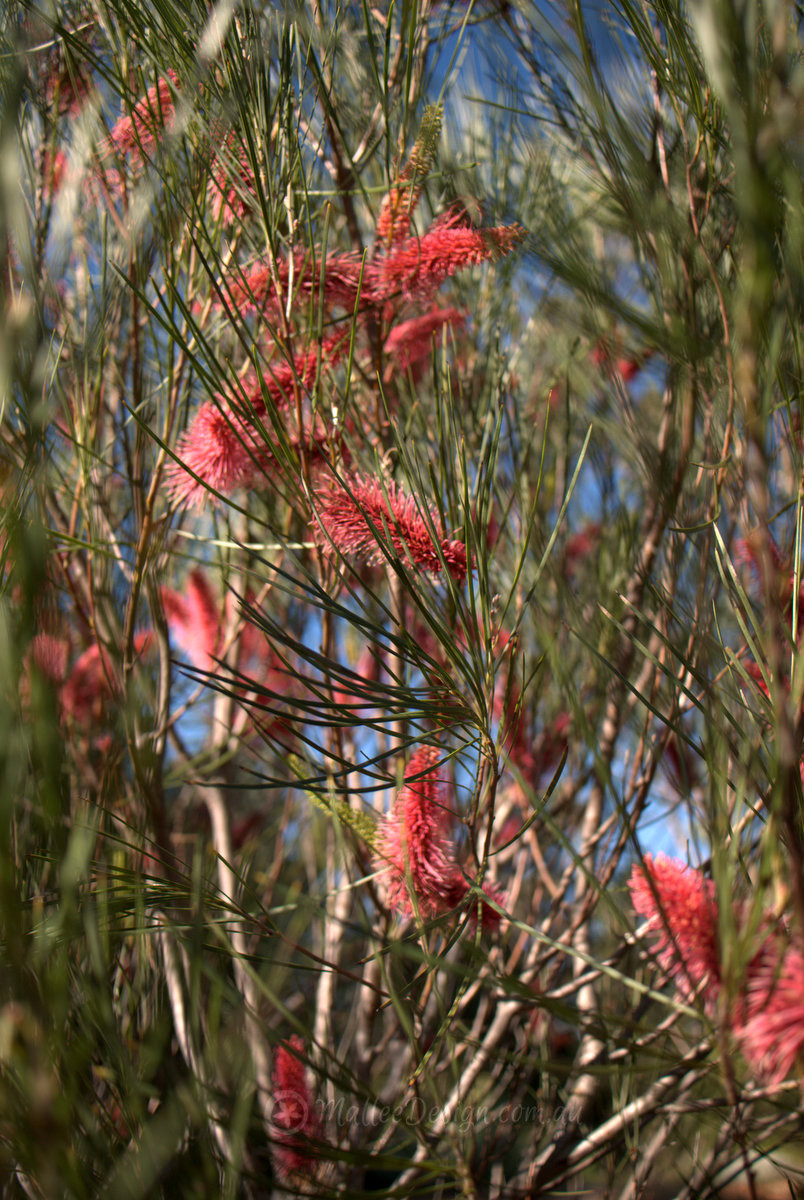 The leaves are another great feature, they are long and thin and a lovely grey-green colour. Hakea bucculenta has a great habit with a low trunk and domed open crown. It works well as a small feature shrub and fits nicely under power lines in nature strip plantings.
It grows to about 3-5 metres high and 2-4 metres wide, it works well being under pruned if you want to accentuate it within a planting to be a small tree.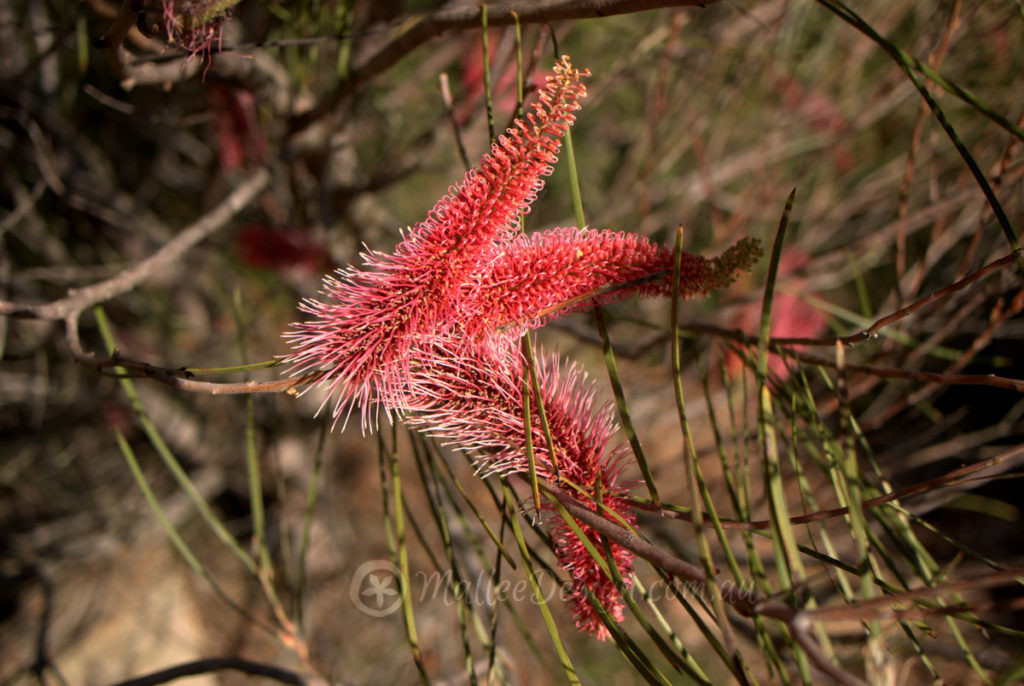 Hakea bucculenta Grafted makes an excellent addition to any native garden especially if you are looking for showy flowers and something that is different to a Grevillea!