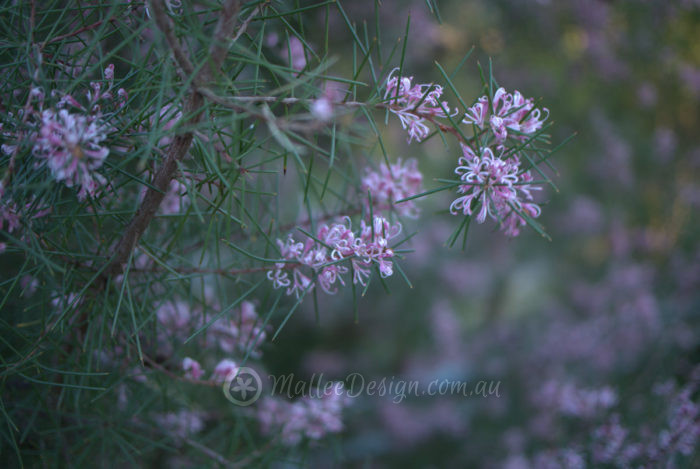 Hakea sericea: Pink or White?
Whenever I am asked what is a great small bird attracting shrub for native gardens Hakea sericea is often on the top of my recommended list. It is a medium to large shrub with a dense habit and sharp needle like leaves for the small birds to seek refuge in. Thornbills, finches and honeyeaters will make nests between the spiny foliage.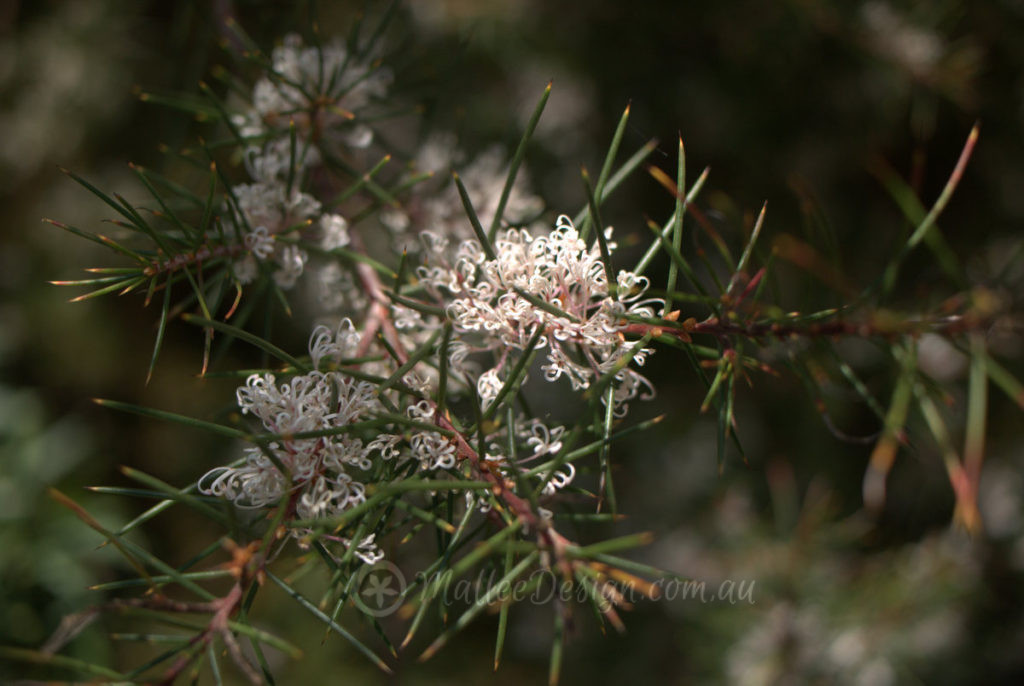 And it comes in two distinct colours, Pink and White!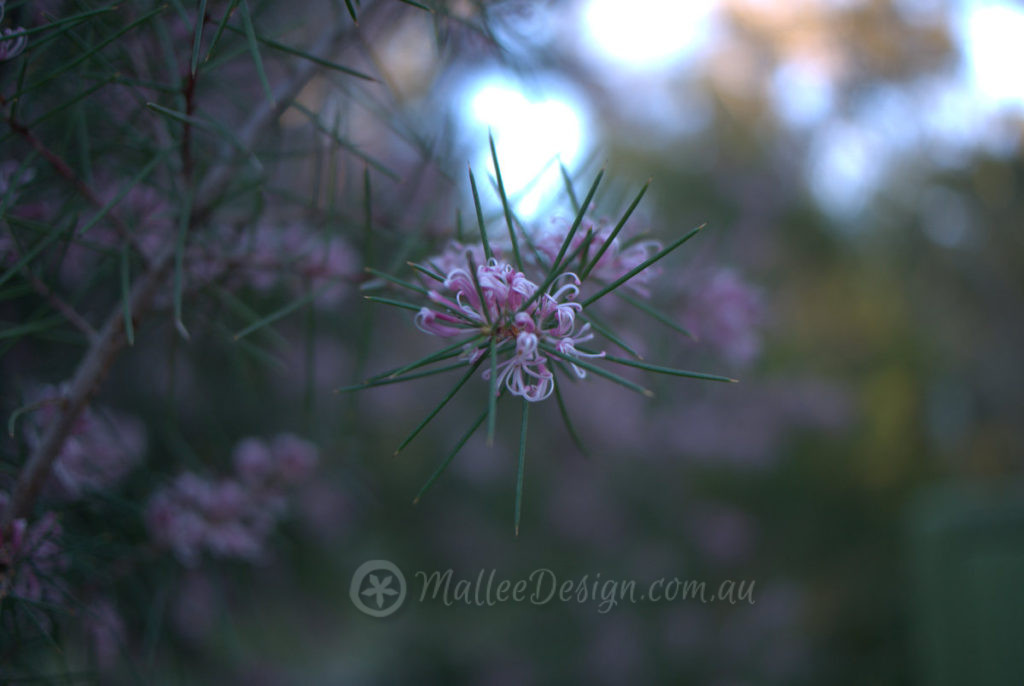 Both flower profusely in late winter and early spring. Clusters of small sweetly fragrant flowers appear on the stems between the spikes leaves, these are followed by a large oval seed pod with a lumpy surface that splits in half to reveal a decorative smooth inside. Yellow-tailed Black Cockatoos will also feed on the seeds.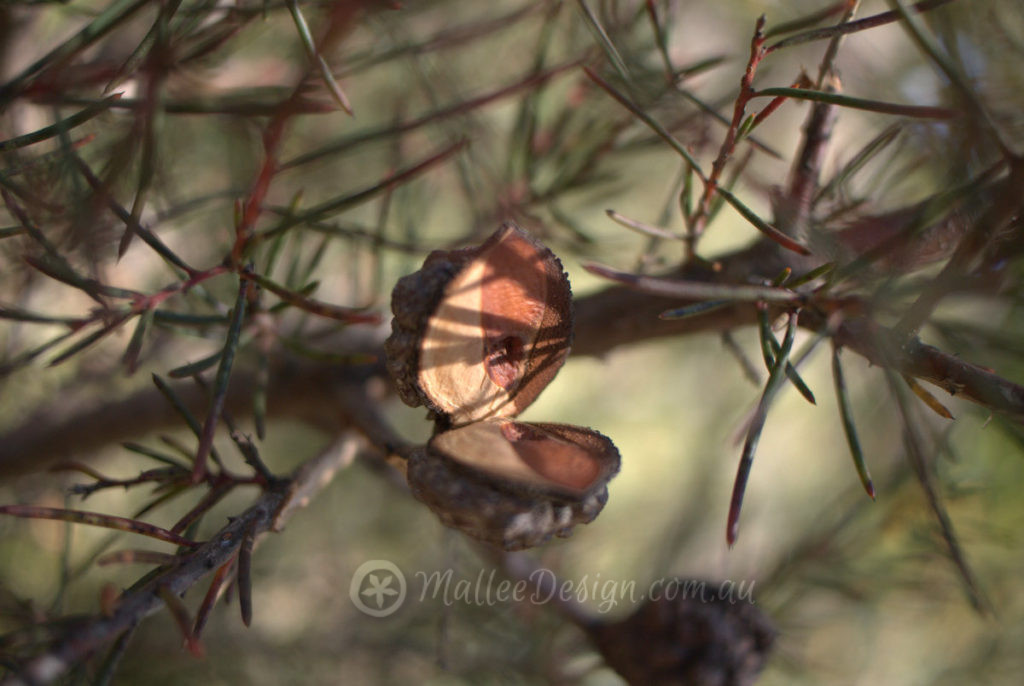 Because it is dense and fast growing it makes a good hedge or screen growing to a height of 2 to 4m and the same wide.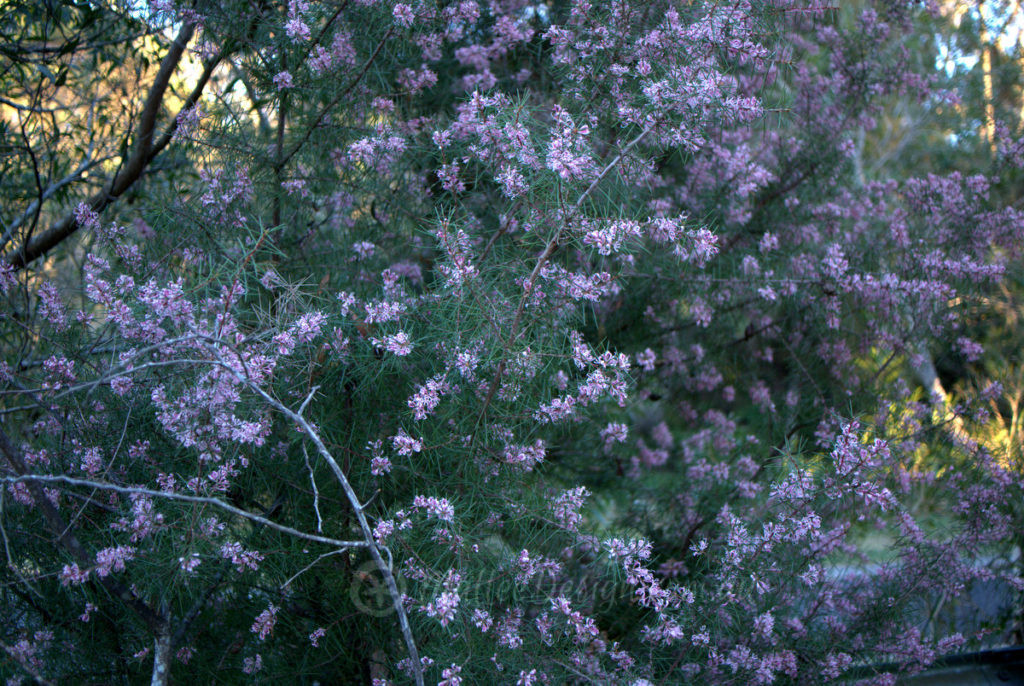 Hakea sericea likes a well drained position soil in full sun to part shade, it can   withstand long dry summers and frost.
I love both colours and would be hard pressed to choose, it seems the white is more common and easier to source in nurseries. So if you see a pink, grab one!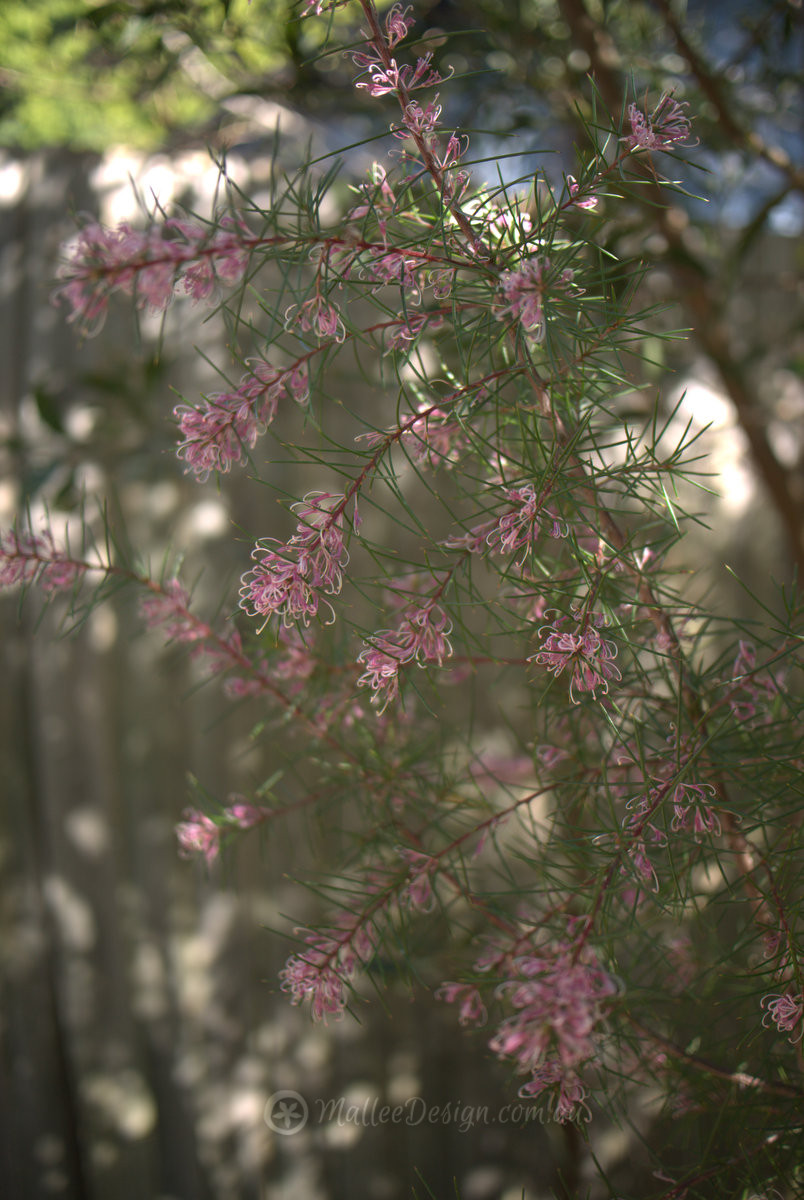 The birds and native bees aren't picky on colour though and they both seem to flower excessively, just make sure you don't plant them too close to where you need to walk past or garden as those spike mean business!