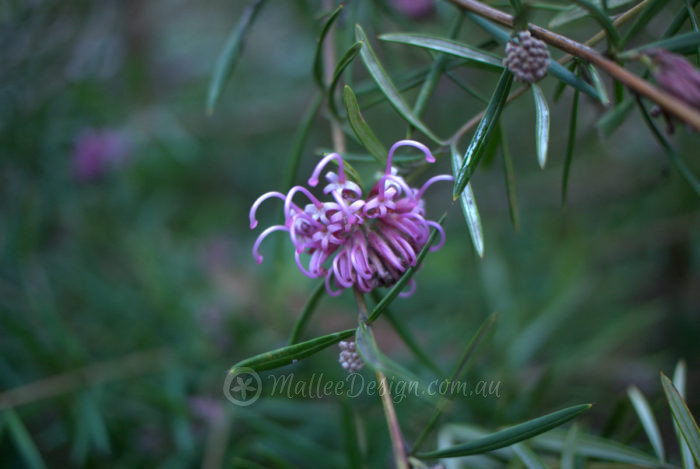 Bee Friendly Grevillea: Grevillea sericea
Grevillea sericea is a very useful shrub in a native garden, it makes a wonderful small bird habitat plant with its prickly leaves and small spider flowers, it will grow and flower in part to heavy shade and it can be pruned into a dense low screen, plus it lasts for weeks as a cut flower.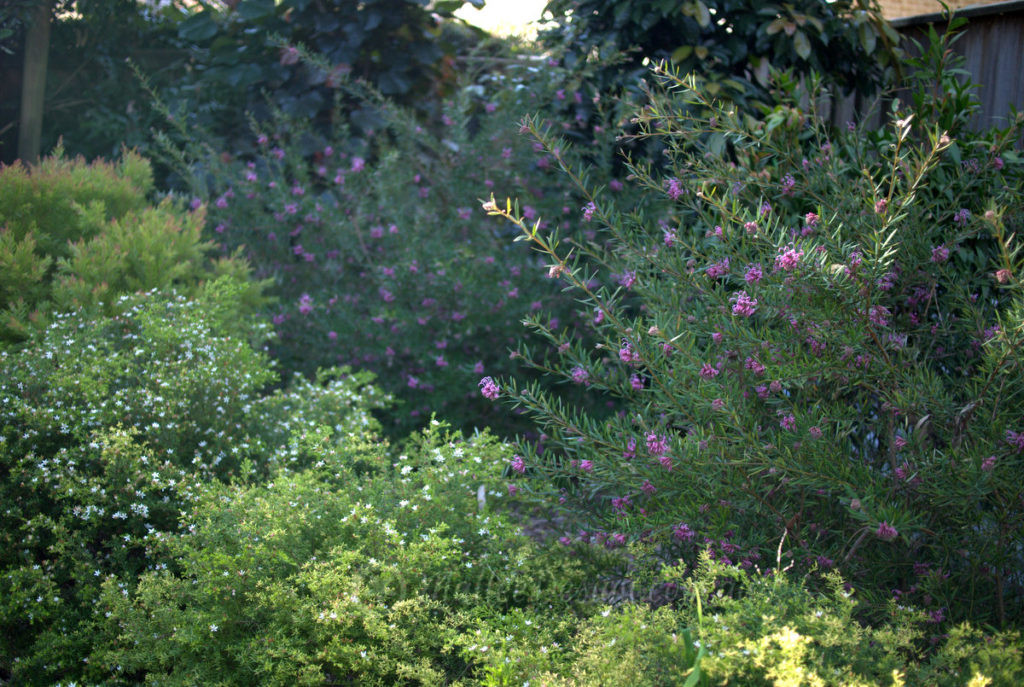 In the image above you can see it used as a mid-story feature shrub, behind Eriostemon 'Starsprite', Grevillea sericea is found growing locally around Sydney in sandstone bush land.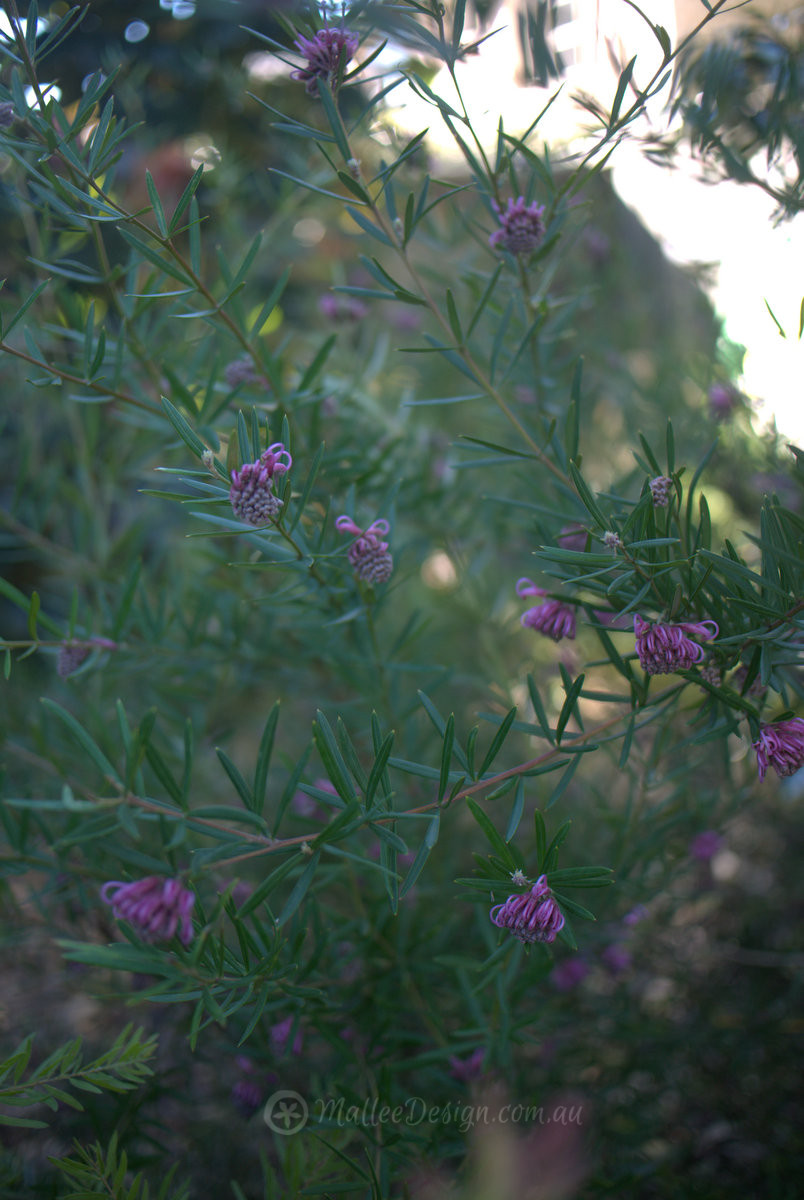 Grevillea sericea grows to between one and two metres high, enjoys a free draining soil and likes a sheltered position. It flowers from autumn through winter and on into spring and attracts large numbers of bees. The nectar-filled flowers also attract the honeyeaters.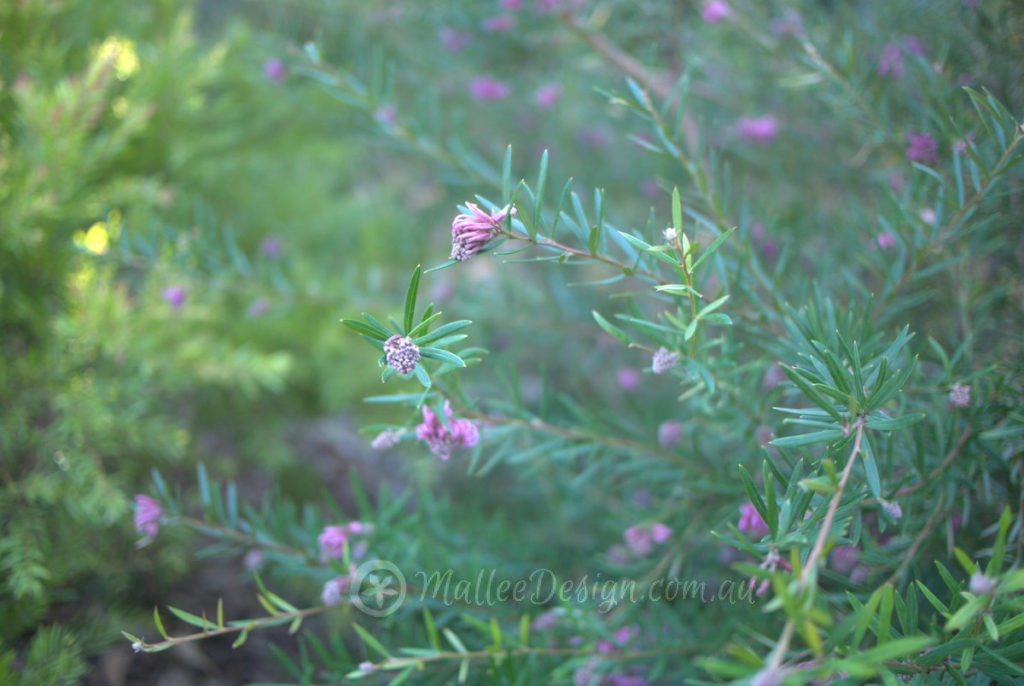 My favourite aspect of this Grevillea is its flower colour, its not quite Pink but not quite purple either, I would call it a beautiful shade of Mauve …?