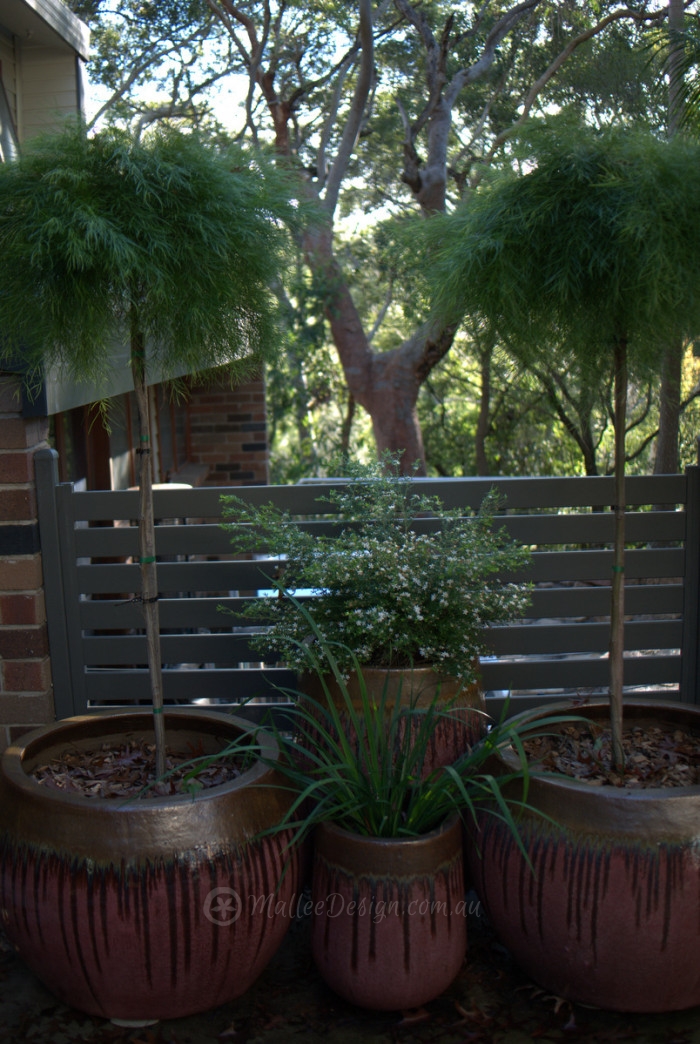 Natives for Pots and Containers Part 2
This post is a 2nd part to one a did a couple of years ago about Native Plants that are suitable for growing in pots or containers, it is well overdue and I still have enough photos for a Part 3 very soon. Please see http://malleedesign.com.au/native-plants-for-pots/ for Part 1.
Personally like to grow native plants in pots if I think they will dislike my soil, which is a heavy clay. Like these Adenanthos sericea and Leucophyta brownii below.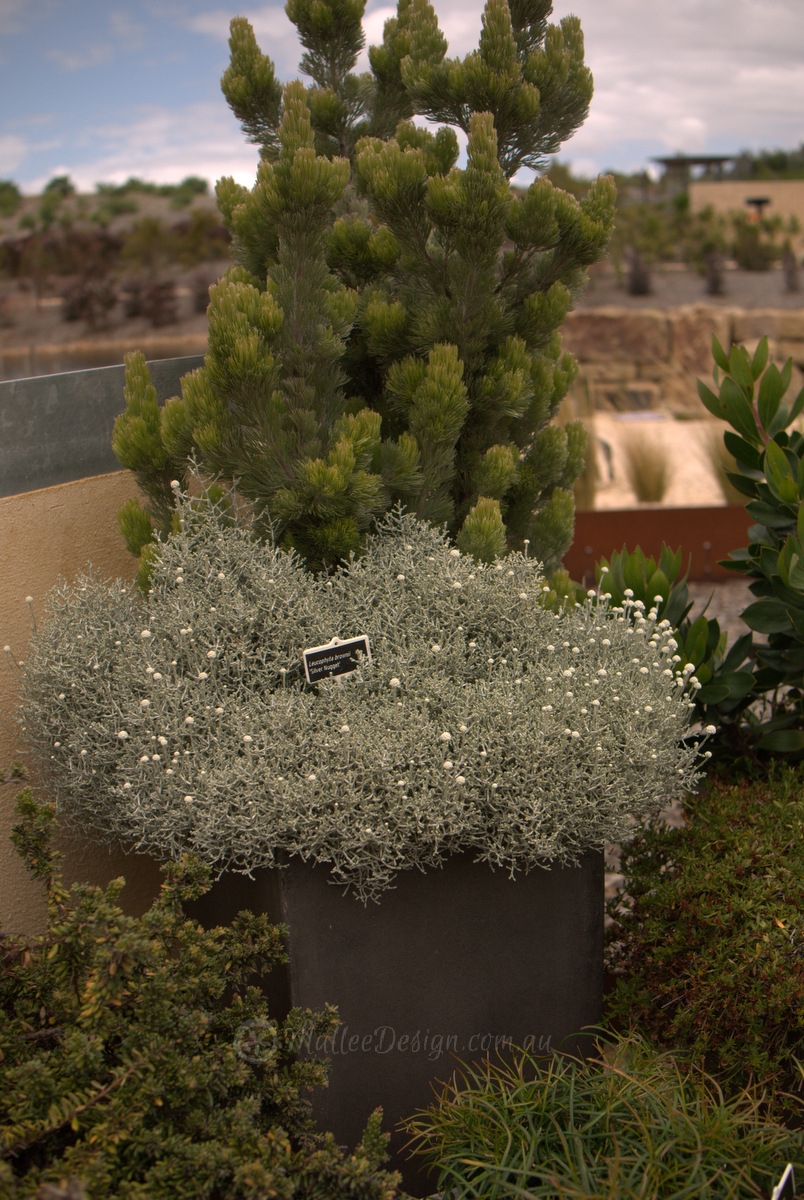 Another good reason to grow some native plants in containers is for their 'spill over ' habit, especially if you don't have a slope or retaining walls in your garden.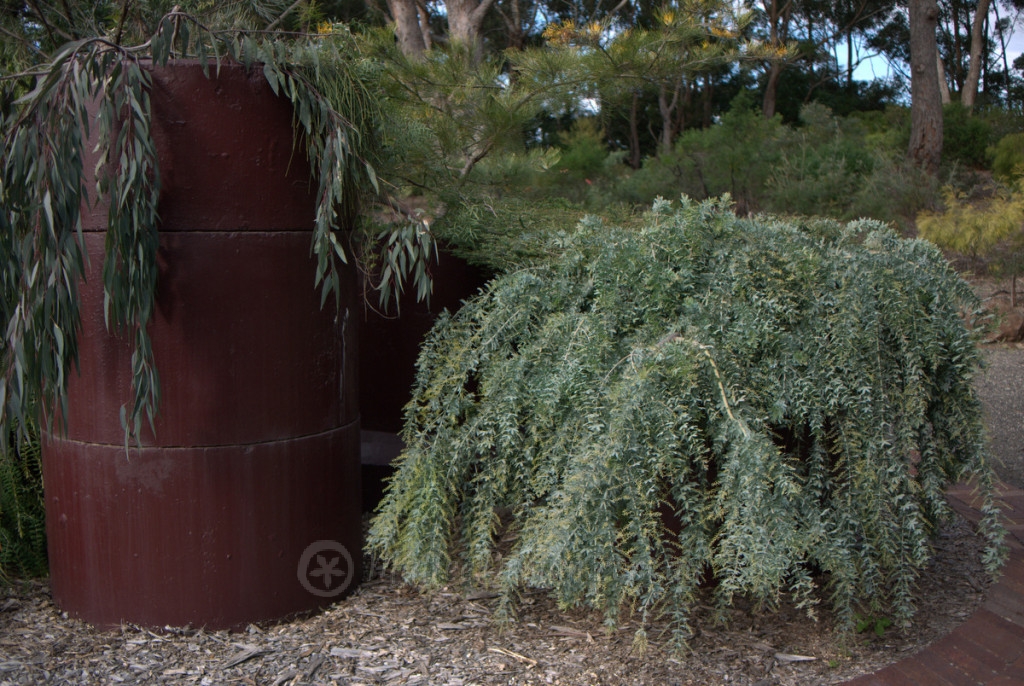 It the image above you can see Eucualyptus 'Blue Veil' and Acacia baileyana prostrate, growing very happily cascading out of their containers. Often ground cover plants like these will need to be trimmed regularly if grown in a pot.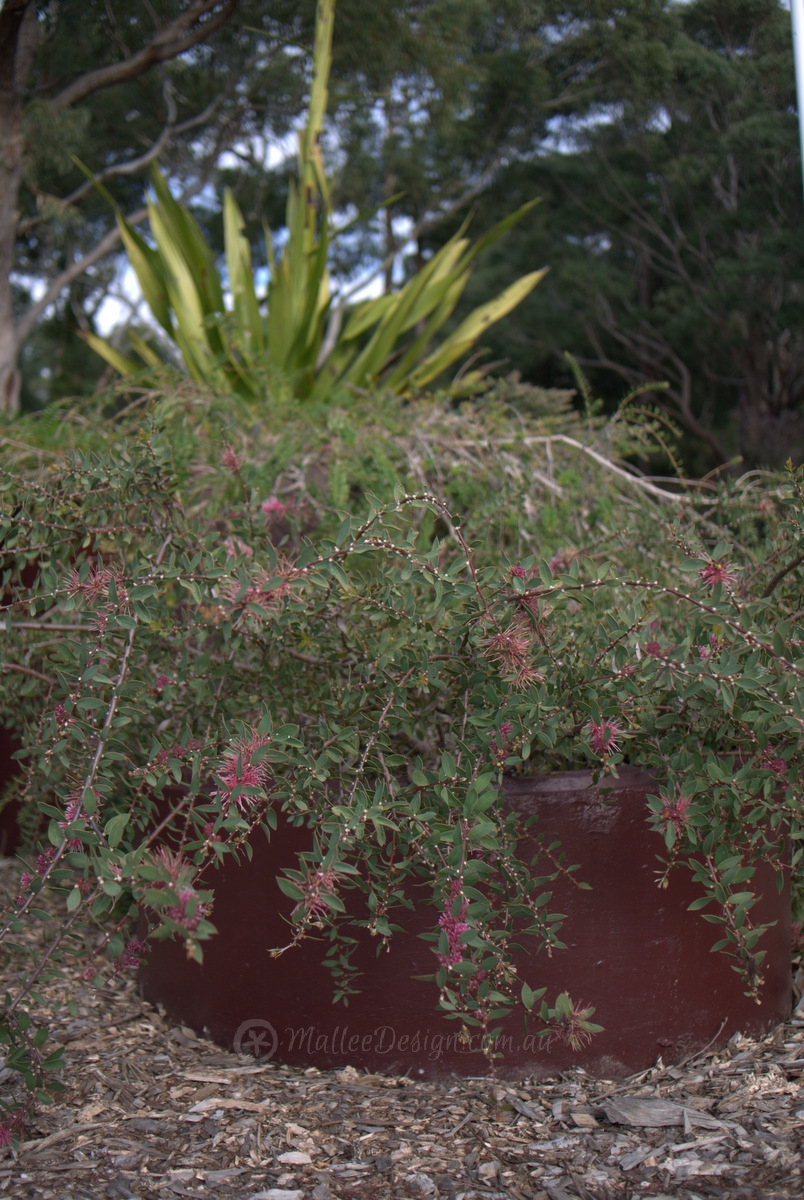 Hakea 'Burrendong Beauty' looks best grown spilling over an embankment, in a raised garden bed or in a steep rockery garden, above you can see it works really well in a large container.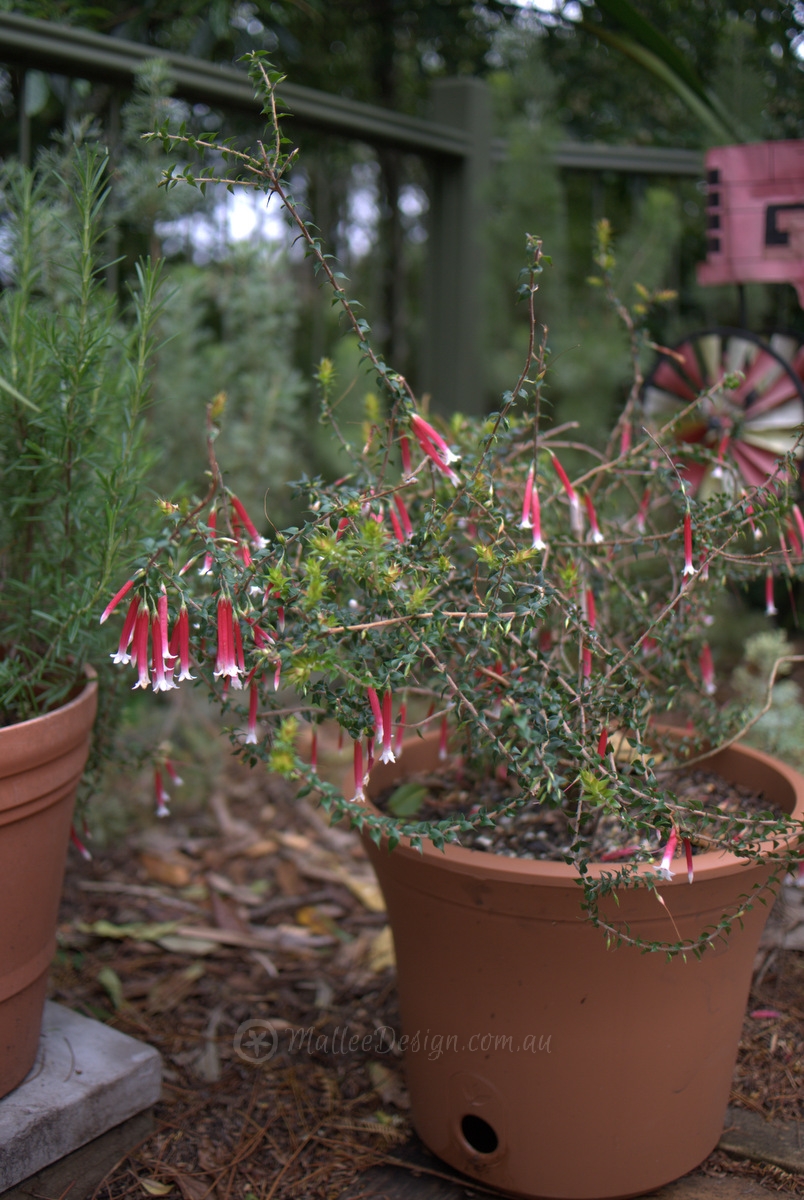 Epacris longiflora is a lovely low scrambling shrub that naturally grows around Sydney in shady moist spots. I have seen it often grown in containers or hanging baskets to wonderful effect. This is a great plant to grow in a pot where you can control the moisture as it doesn't like to dry out and many of use don't have the right conditions in your gardens.
If you want colour then Conostylis candicans is a great one to try, here it has been grown with a Scaveola for colour when it is not in flower.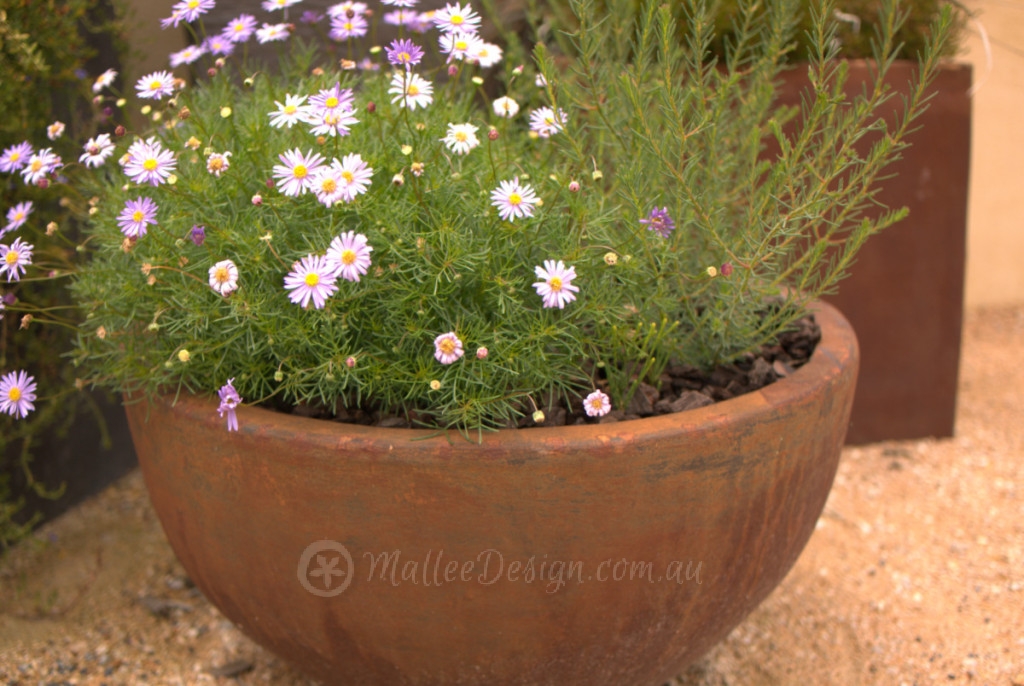 Other great year round natives for pots to show off a bit of colour are Brachyscomes (seen above) and Paper Daisies; below is an image of more Scaveola on the left and a Correa spps on the right.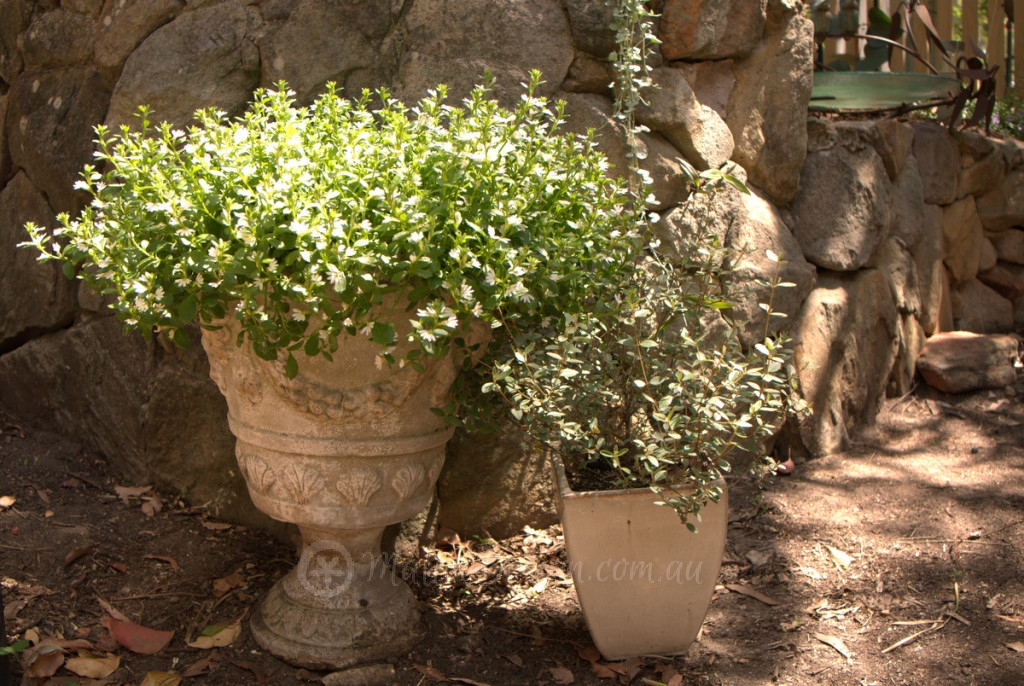 I am a big fan of soft foliage and sometimes it is good to try and get some height in a pot also, this is why any grafted standard in a pot really works, like the Acacia 'Limelight' standards seen in the first image. Below is Acacia 'Waterfall' as a low grafted standard, its soft weeping foliage will continue to spill over and almost cover this tall pot.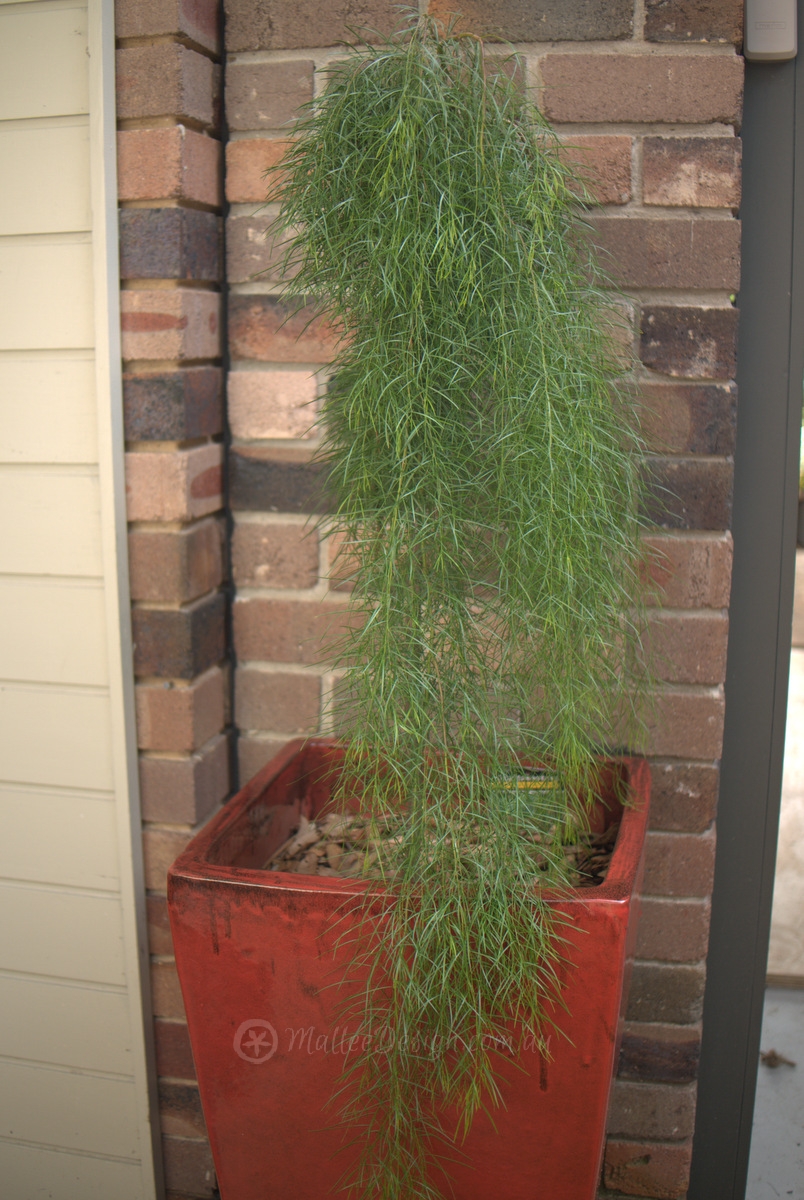 Another good reason to grow natives in containers is often you will have a a dark forgotten outdoor area that needs some 'greening'. The image below is of the shade loving native Rhododendron lochiae, I love the way it fills this broad container with its shiny, fleshy leaves.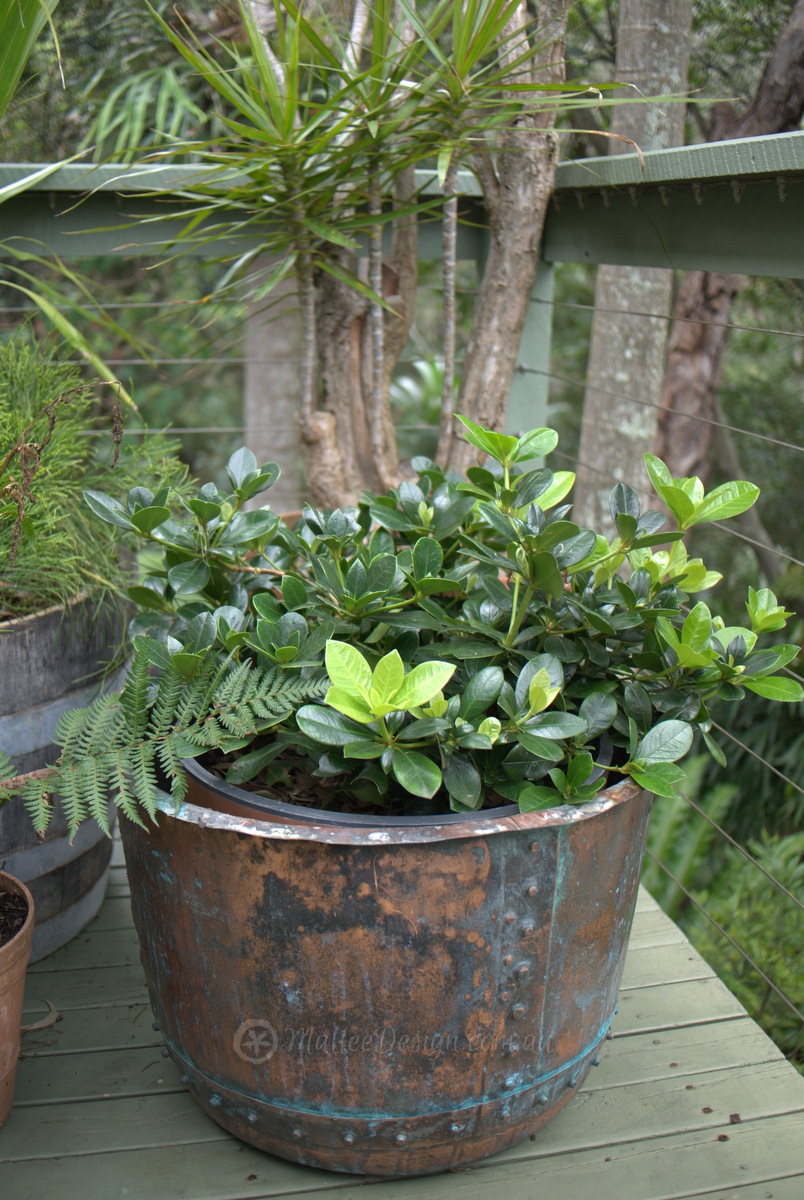 And last but not least come the Dwarf Banksias, below you can see Banksia 'Mini Marg' growing happily in half wine barrels. These I recommend in pots because they just look so sculptural and any excuse to try and get more Banksias in peoples gardens!