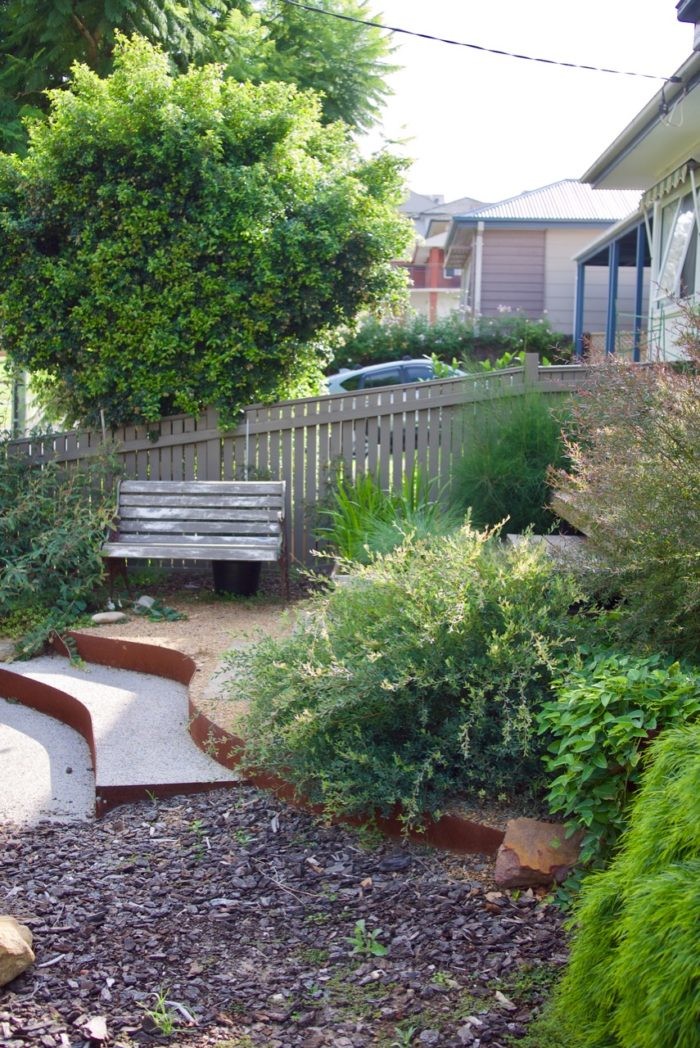 Portfolio: West Wollongong Revisit
The images in this blog post were taken of a local garden I designed a few years ago which has been filling out beautifully. The requested privacy is beginning to really take shape, the front garden has been reclaimed as a relaxing outdoor space which can be utilised more often by critters and humans alike.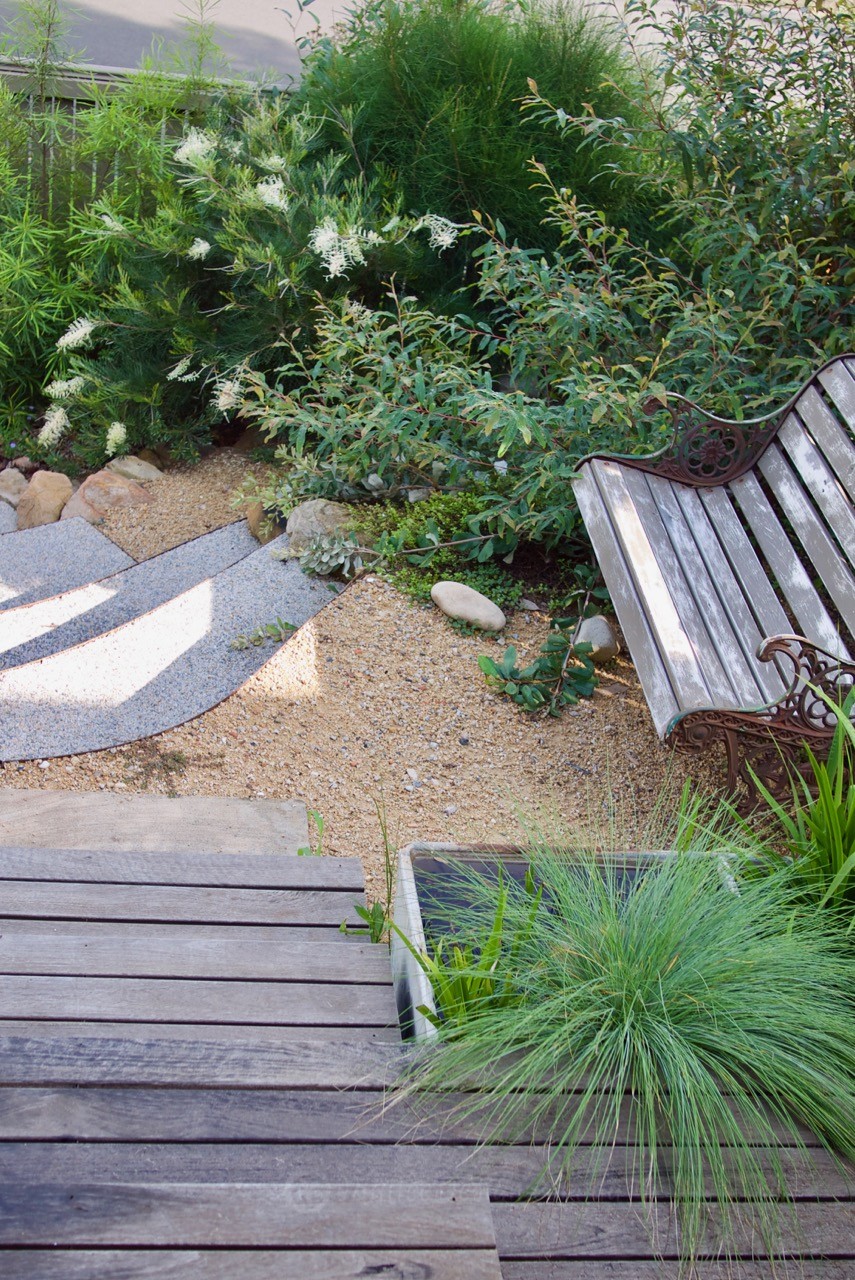 You can view original the garden here http://malleedesign.com.au/portfolio-garden-design-west-wollongong/
In the image above you can see the raised Corten Steel garden bed has been almost completely covered by the spill over plants, creating a soft natural look.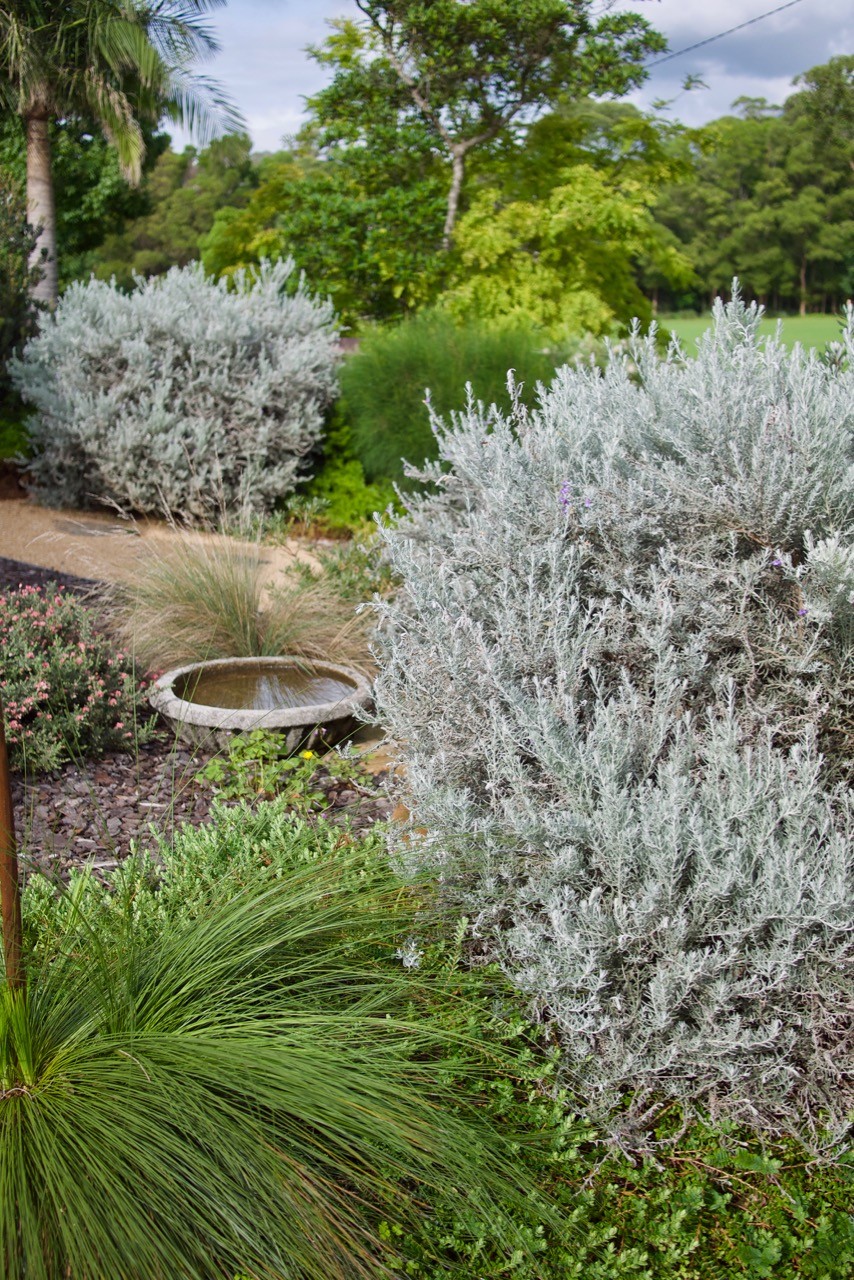 The screening plants along the front and side fences have also begun to cover and frame the views of the neighbouring park.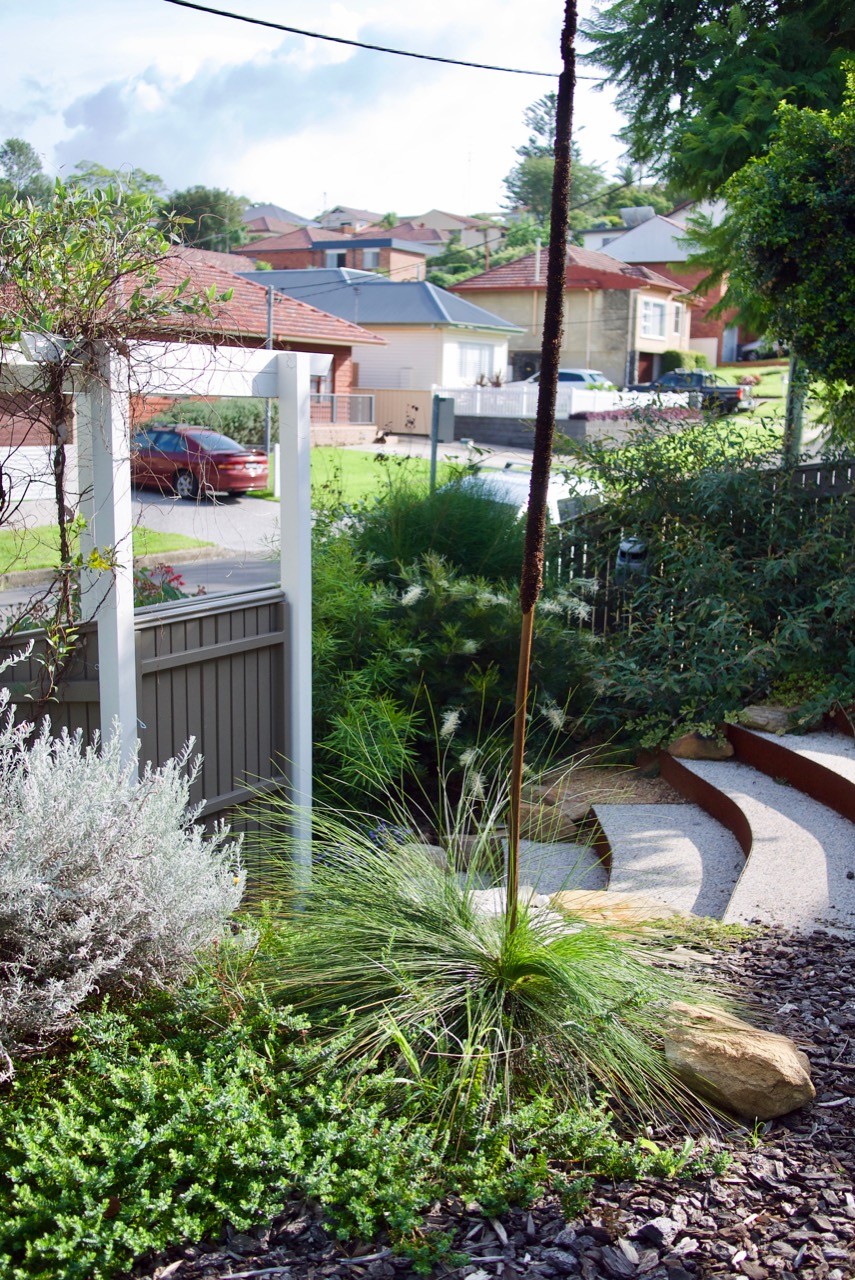 The Stoneset curved steps look as clean and non-slip as the day they were laid and the Crushed decomposed granite is slowly disappearing as intended amongst the ground covers and grasses.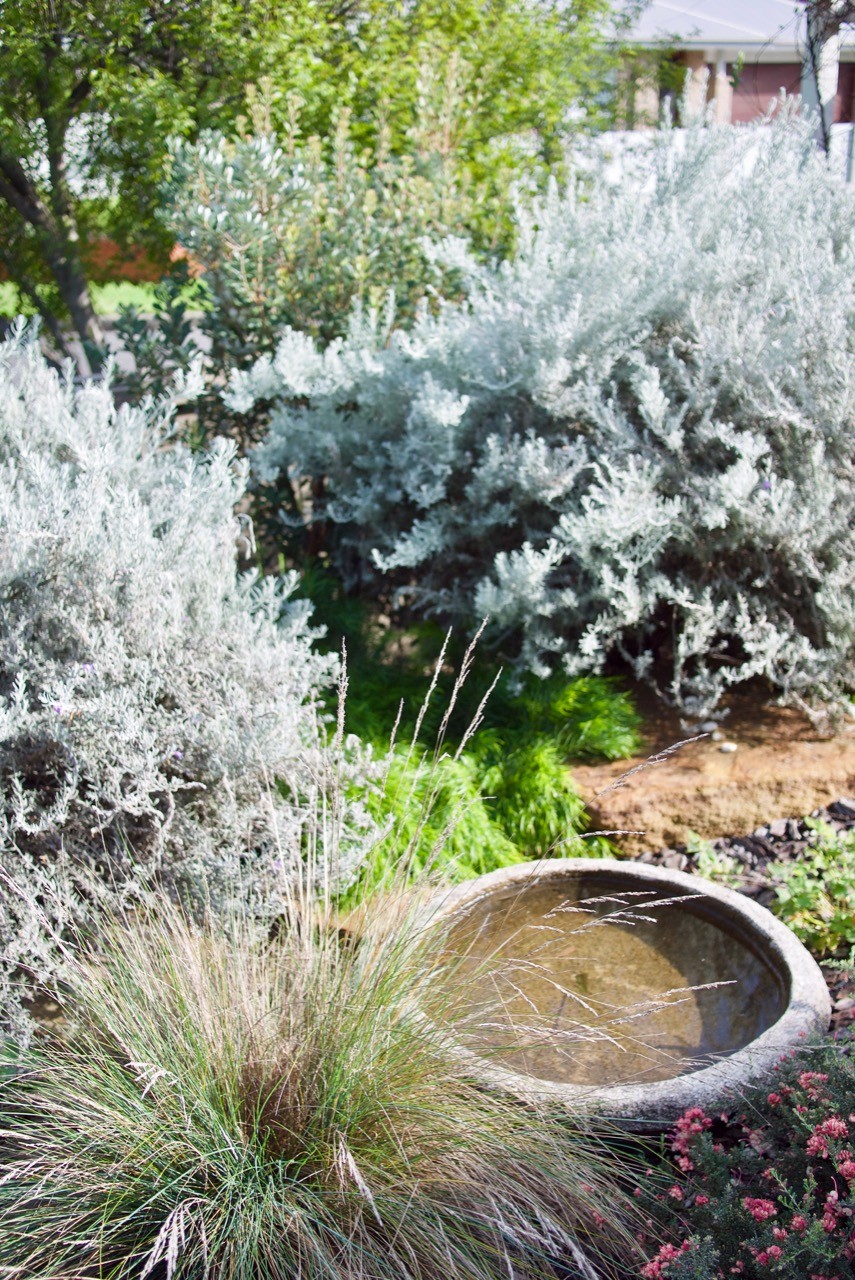 My favourite screening plants in this garden are the Eremophila nivea Grafted 'Gubburra Bells', Banksia 'Sentinel', Grevillea 'Ivory Whip' Grafted and Casuarina 'Green Wave', they have a mixture of foliage texture and colour which just compliments each species.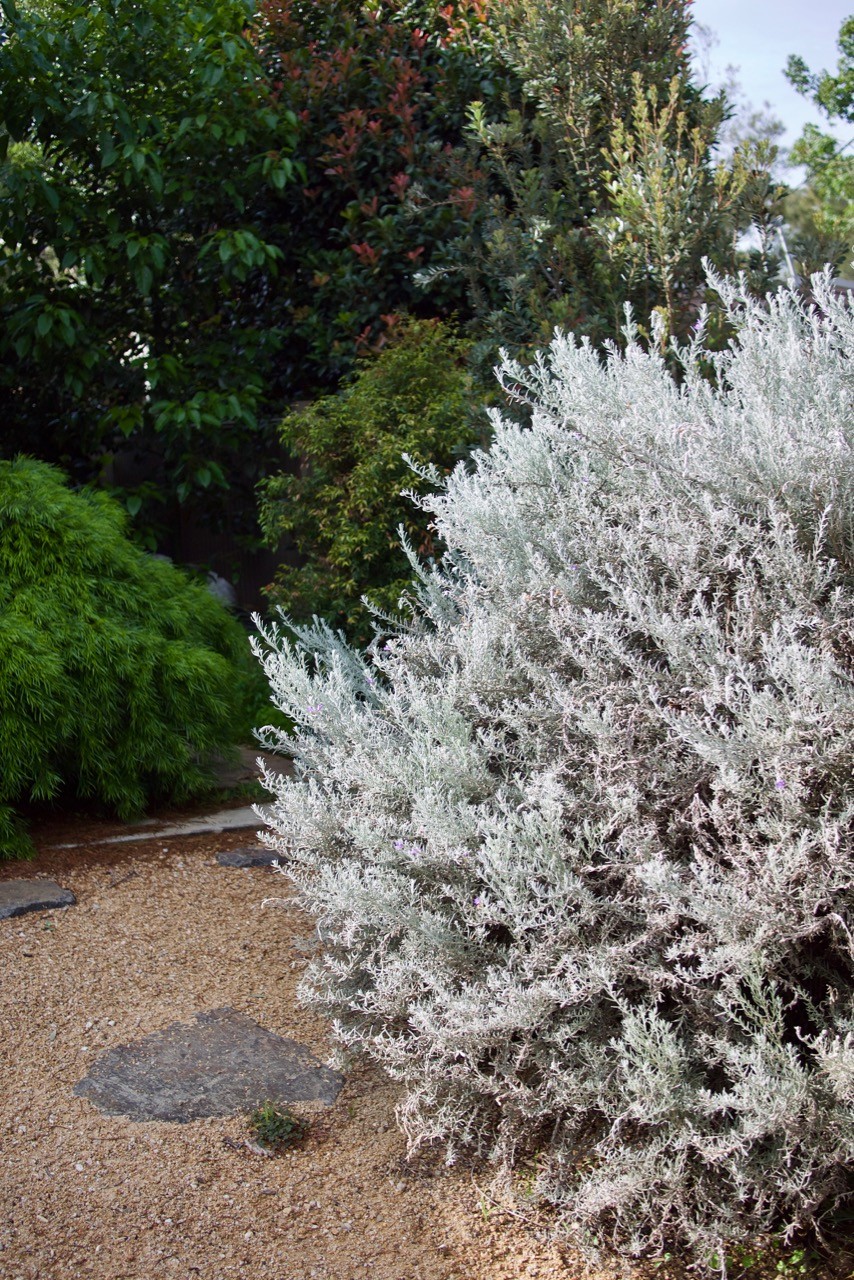 All of these screening shrubs do like a regular prune to keep them dense and bushy and avoid having getting die back in the humid months.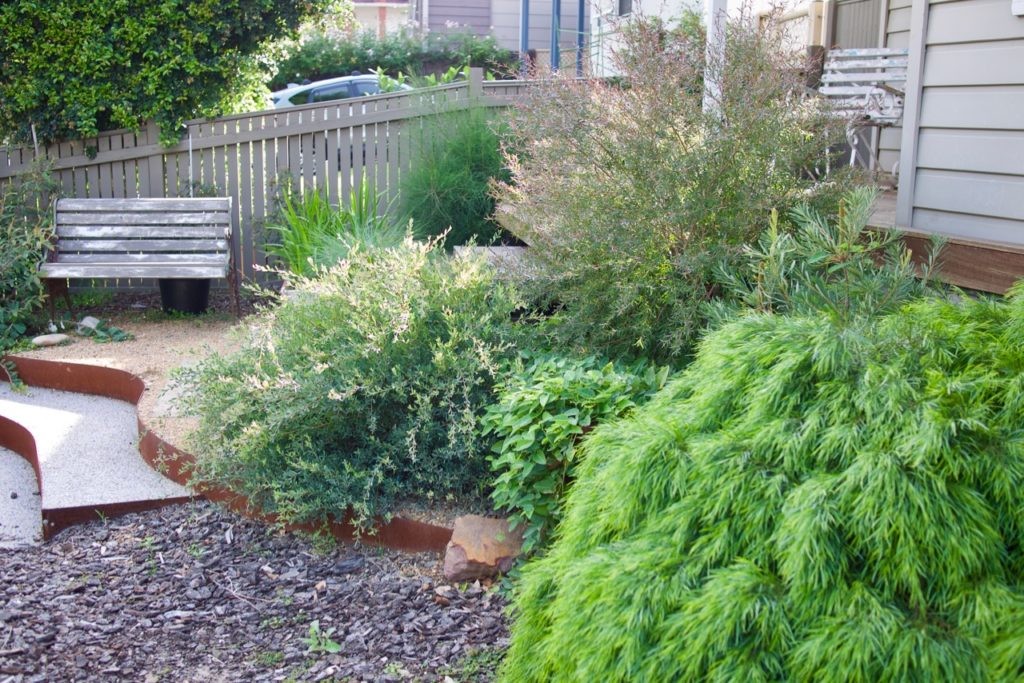 In the image above in the centre you can see Leptospermum 'Foreshore', this was positioned on the side of the decking stairs to create a sense of the stairs floating in the garden.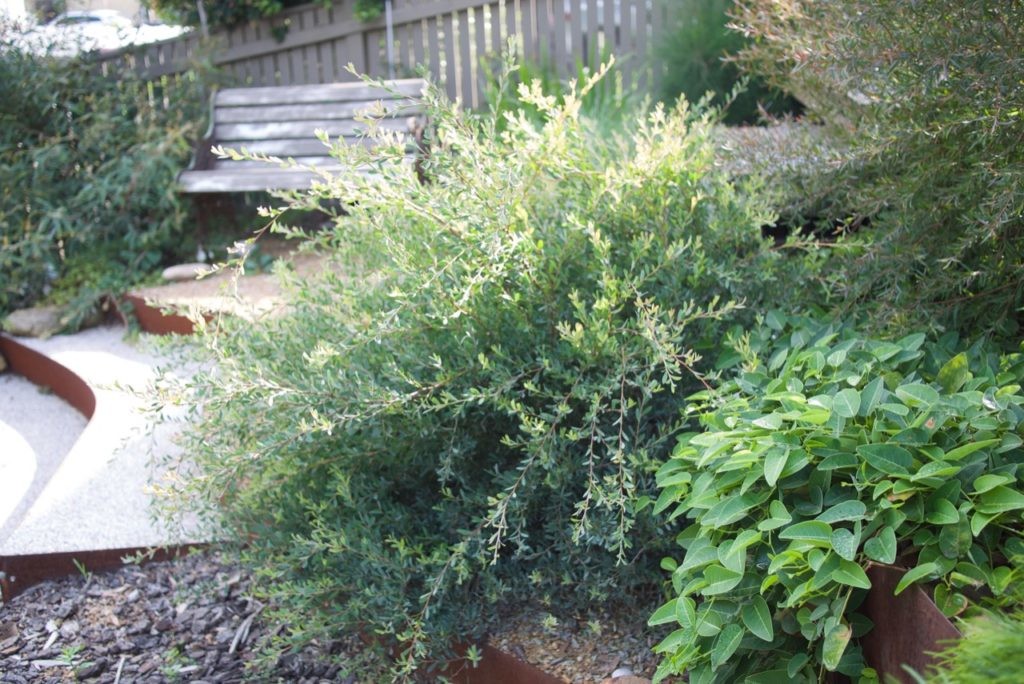 I also think it is a lovely little feature shrub, and would prune very nicely into a sphere if so desired…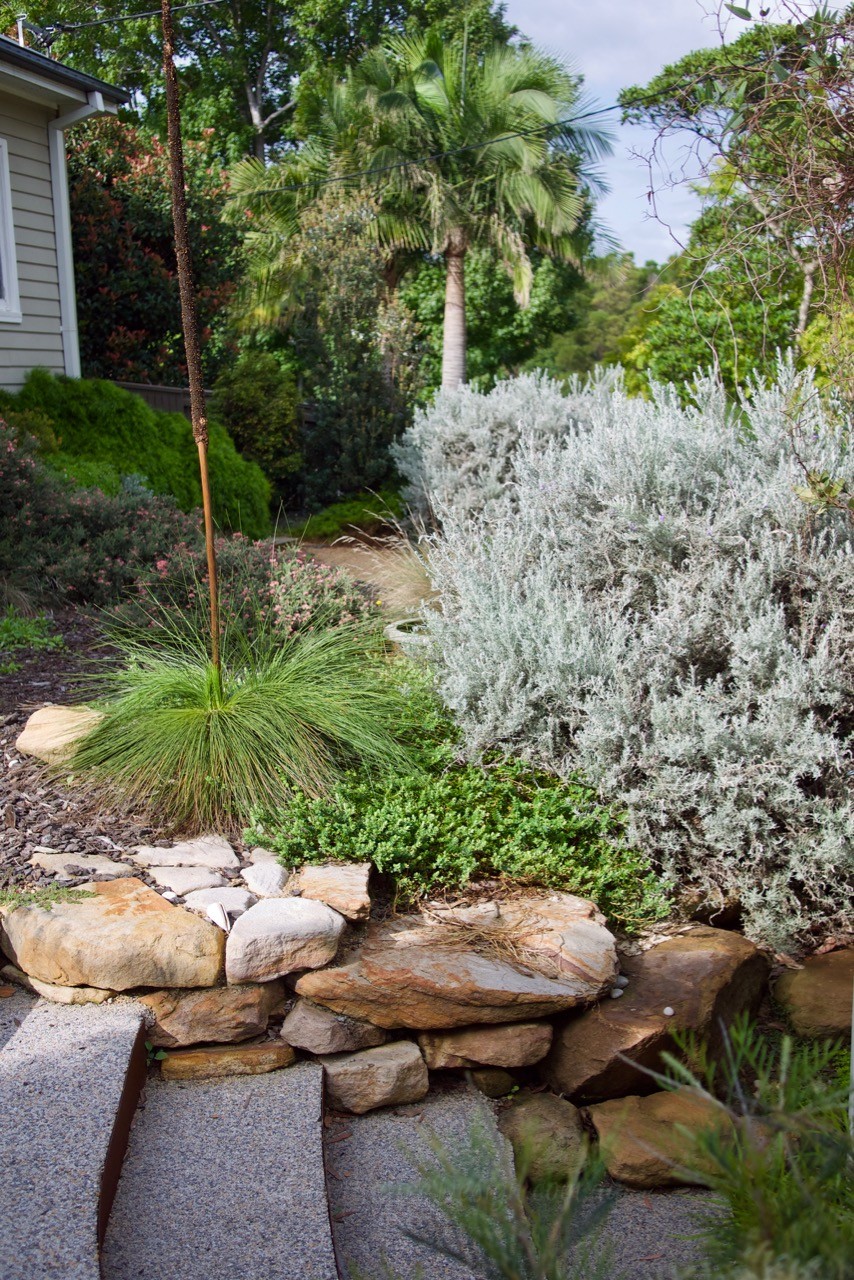 The sandstone boulder low retaining walls are also being consumed by the plants located on the upper and lower levels, making the layers of the garden indistinguishable.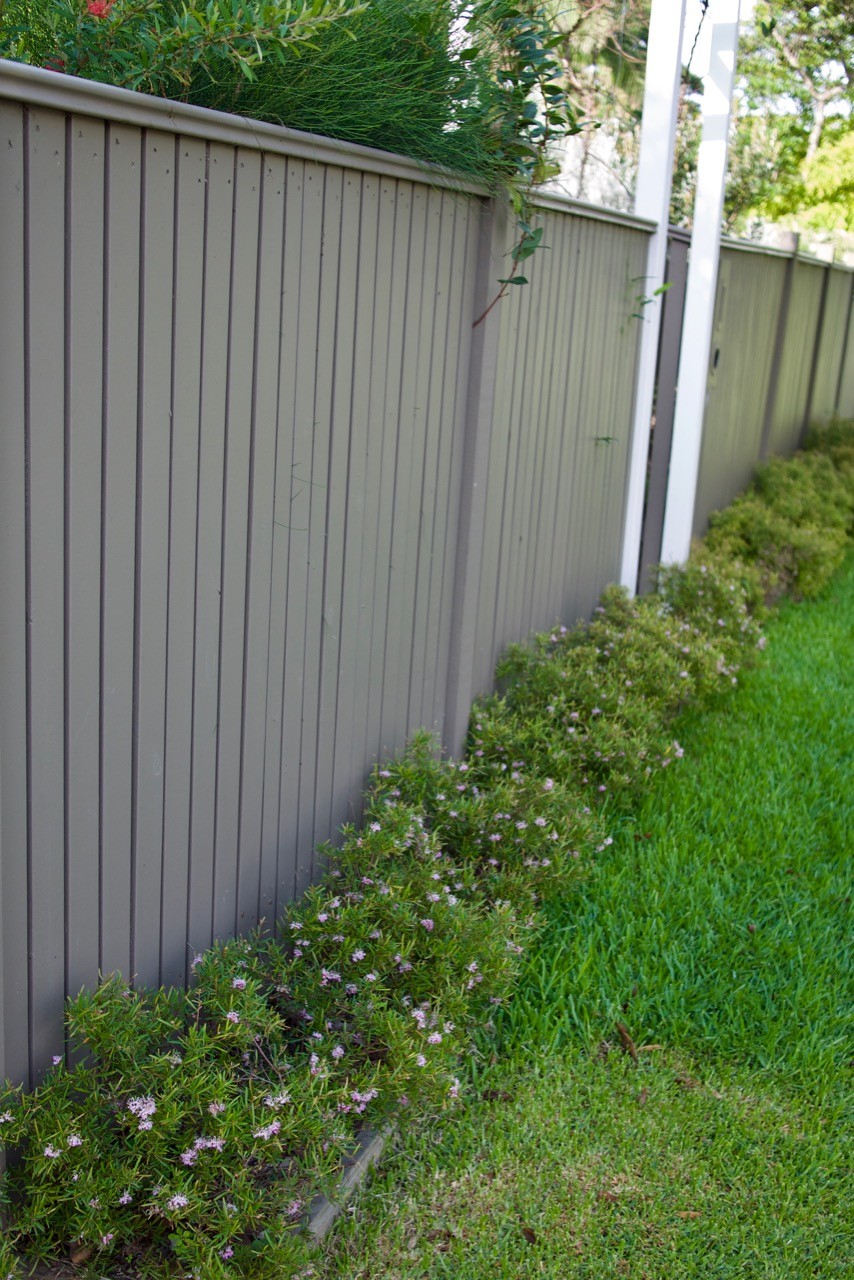 A low border of Grevillea 'Pink Midget' was installed in front of the front fence to enhance the native cottage garden theme. This position is very shady and I'm sure those little Grevilleas are regularly wee'd on by passing dogs and they still look happy 😃