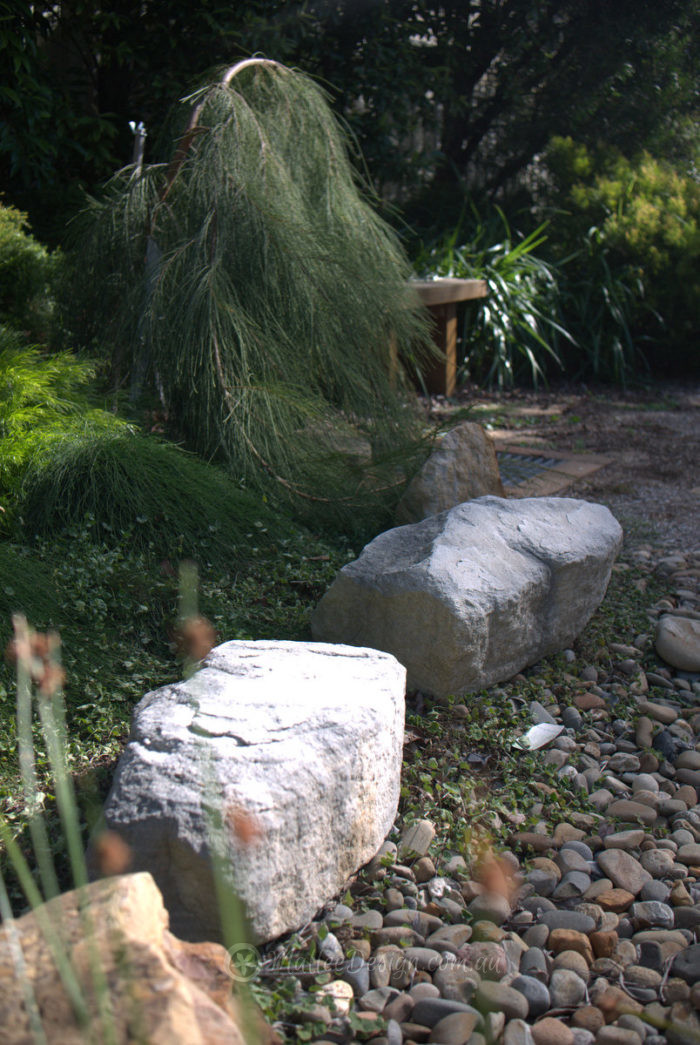 Portfolio: Bexley Garden Design
This is a sweet little garden I designed about 4 years ago and it has been lovingly slowly built by the owner's friend. It is a small rear garden behind a modest brick house in the south western suburbs of Sydney where the mc-mansions are taking over. On my visit today the first thing I noticed was not how wonderful the front garden was looking but how the next-door neighbours monstrosity of a new 3 storey house is completely blocking my clients solar panels on the northern side. Honestly, I do not understand Sydney councils…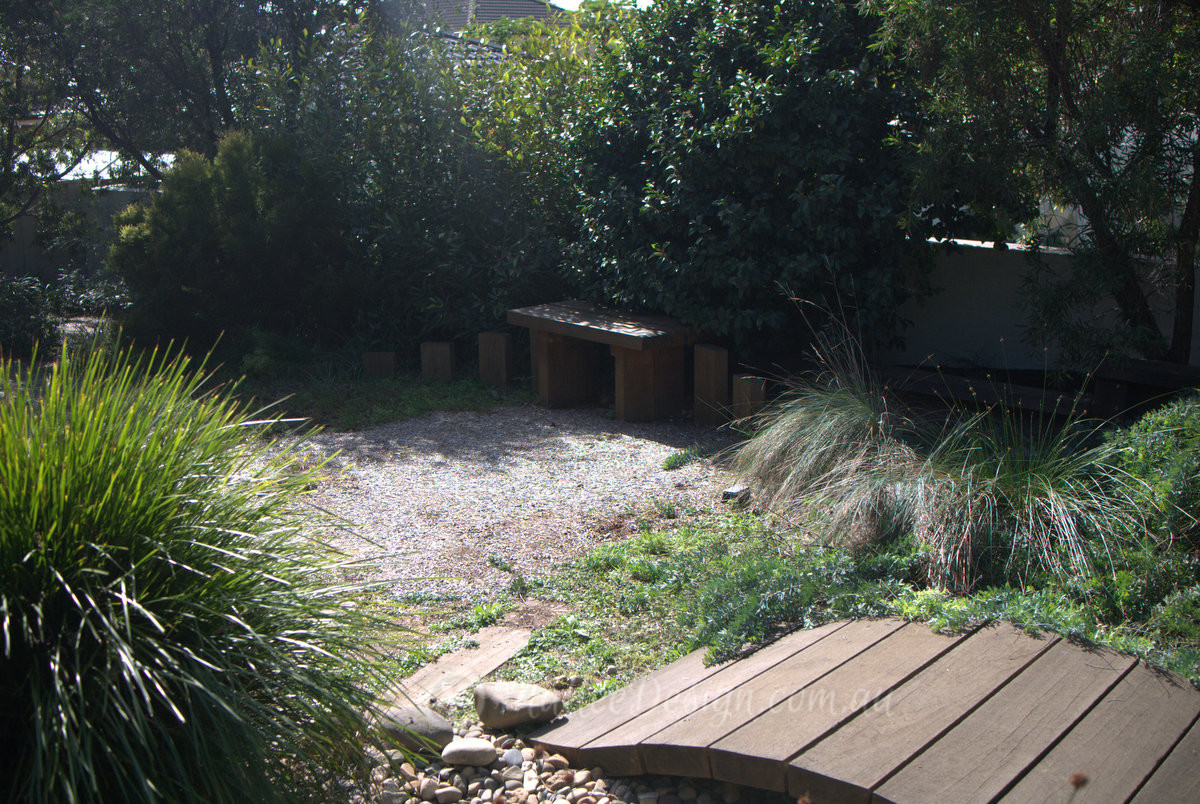 Planting for privacy for this new build was very important and we are both very glad we kept the exisitng Callistemons on the northern side. The garden is divided up into several small outdoor spaces for contemplation and visitors.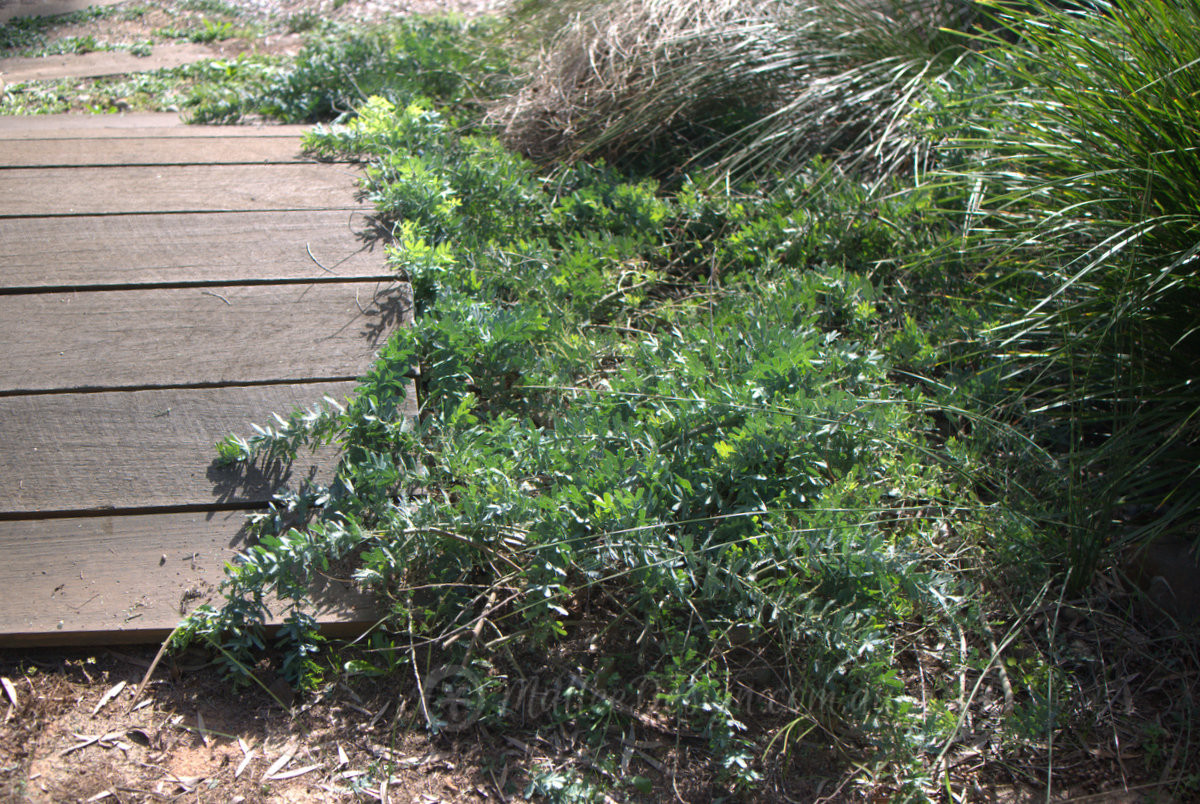 A dry creek bed separates the entertaining paved area from two small sitting nooks.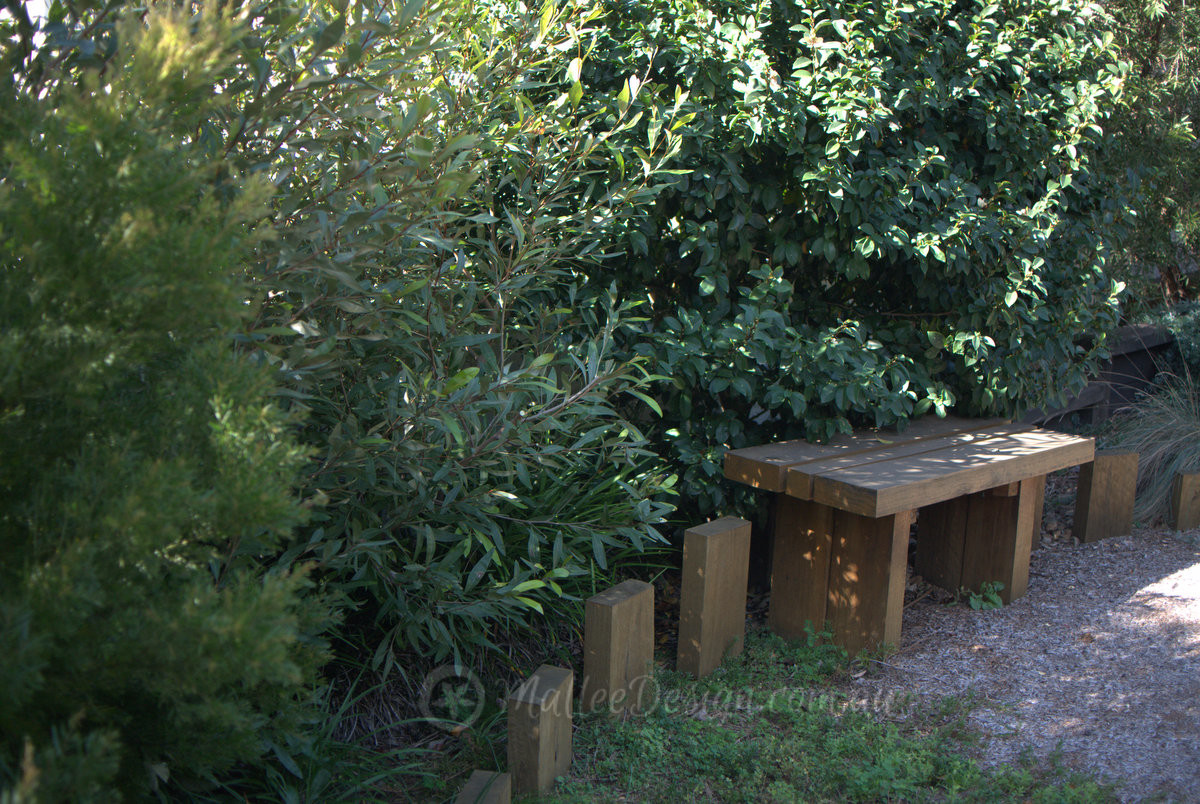 The seating areas are placed on opposite sides of the garden to provide shade and capture sun during the different seasons.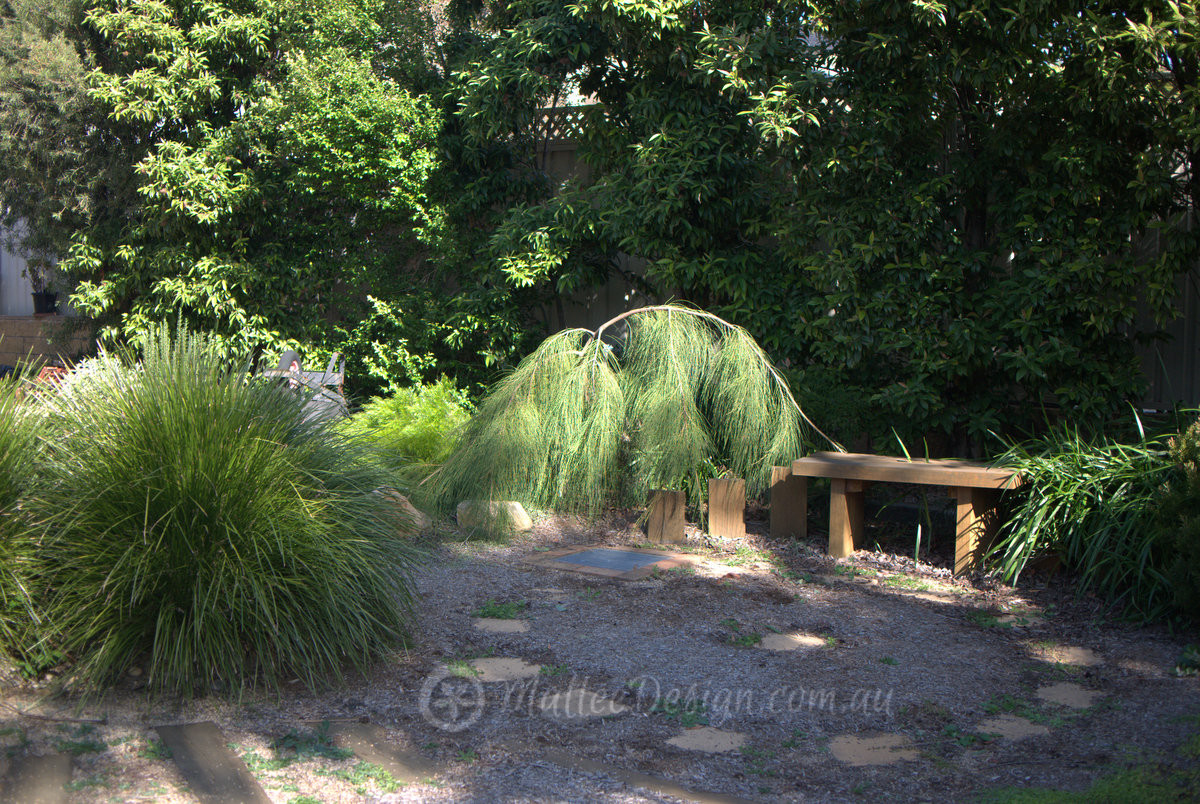 There is a dense bush food area to the rear boundary and mixed screening trees and shrubs. We used Grevillea 'Orange Marmalade' and Backhousia citriodroa as the main privacy backdrop hedges, and then placed Acacia fimbriata Dwarf, Eucalyptus 'Summer Red' and Leptospermum brachyandrum 'Silver' as foreground and feature specimens.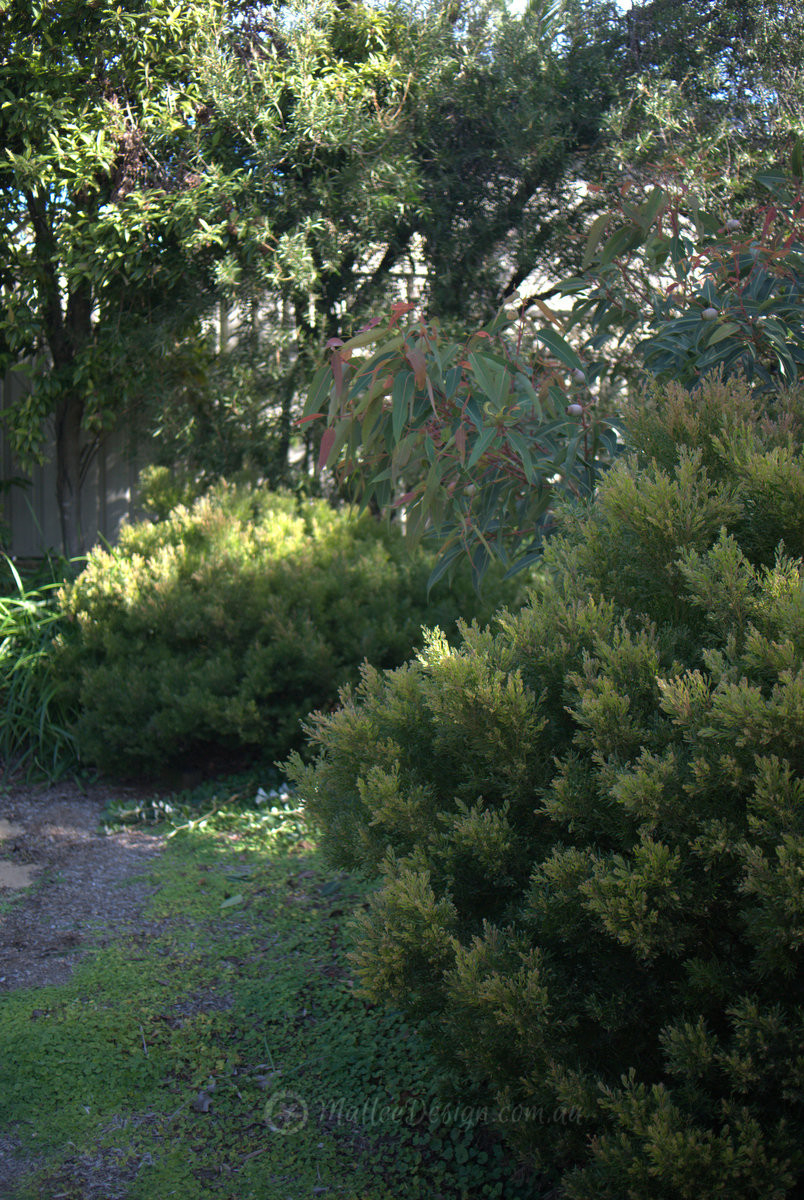 The planting palette is quite simple and due to the gardens aspect and location in a built up suburb of Sydney I used plenty of luscious green foliage and layered planting to create a cool relaxed hideaway space.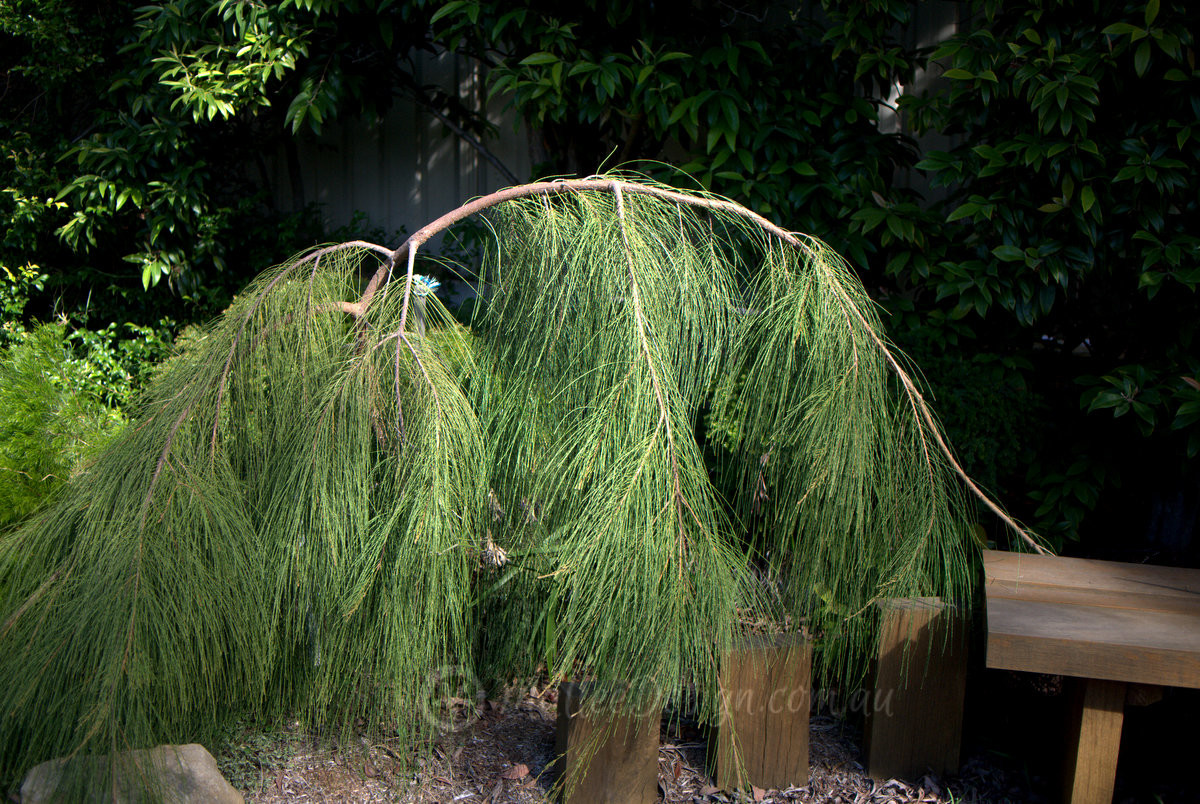 My favourite plant in this garden is easily this Casuarina 'Freefall', it is drooping happily all over the place and is about 70cm high. I'm very happy with the soft weeping combination in this planting bed, in the background you can see Baeckea virgata Dwarf, then Acacia 'Mini Cog' with Casuarina 'Cousin It' rambling amongst the rocks.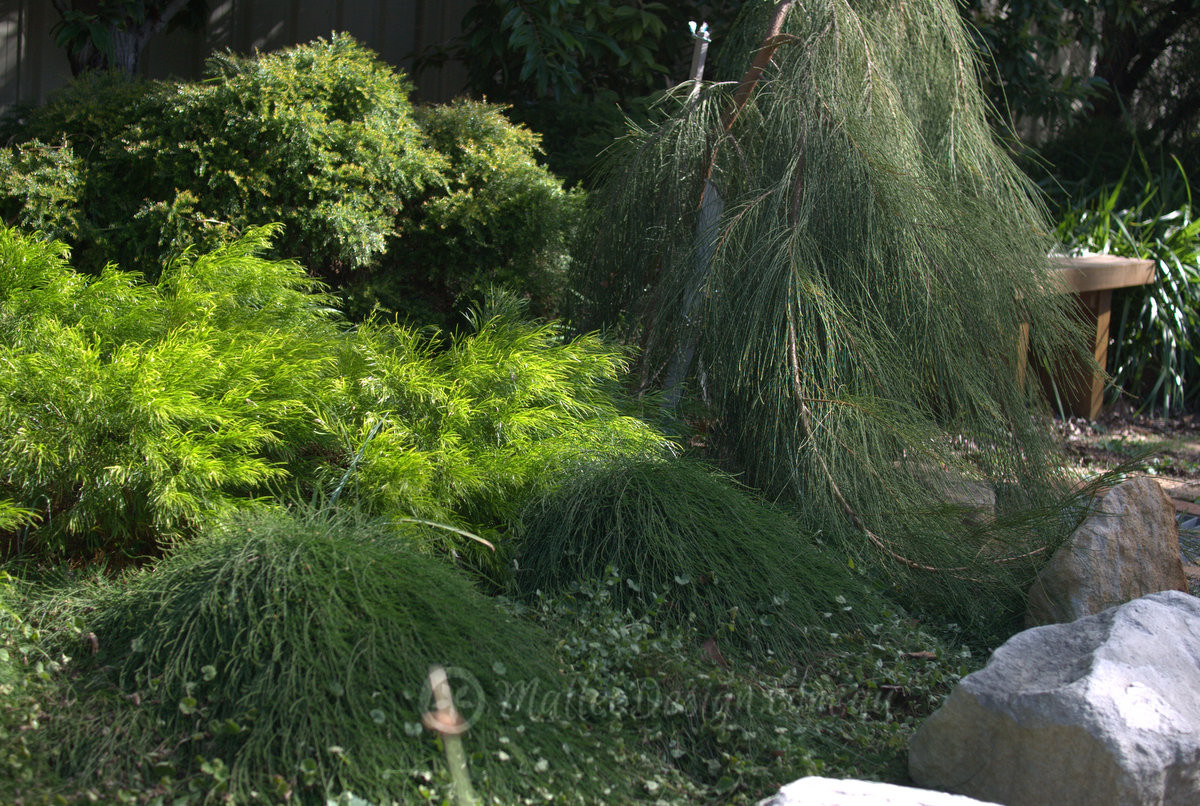 Planting on the other side f the dry creek bed includes Acacia baileyana Prostrate (simulating water under the bridge), Poa 'Kingsdale and Lomandra 'Lime Tuff'.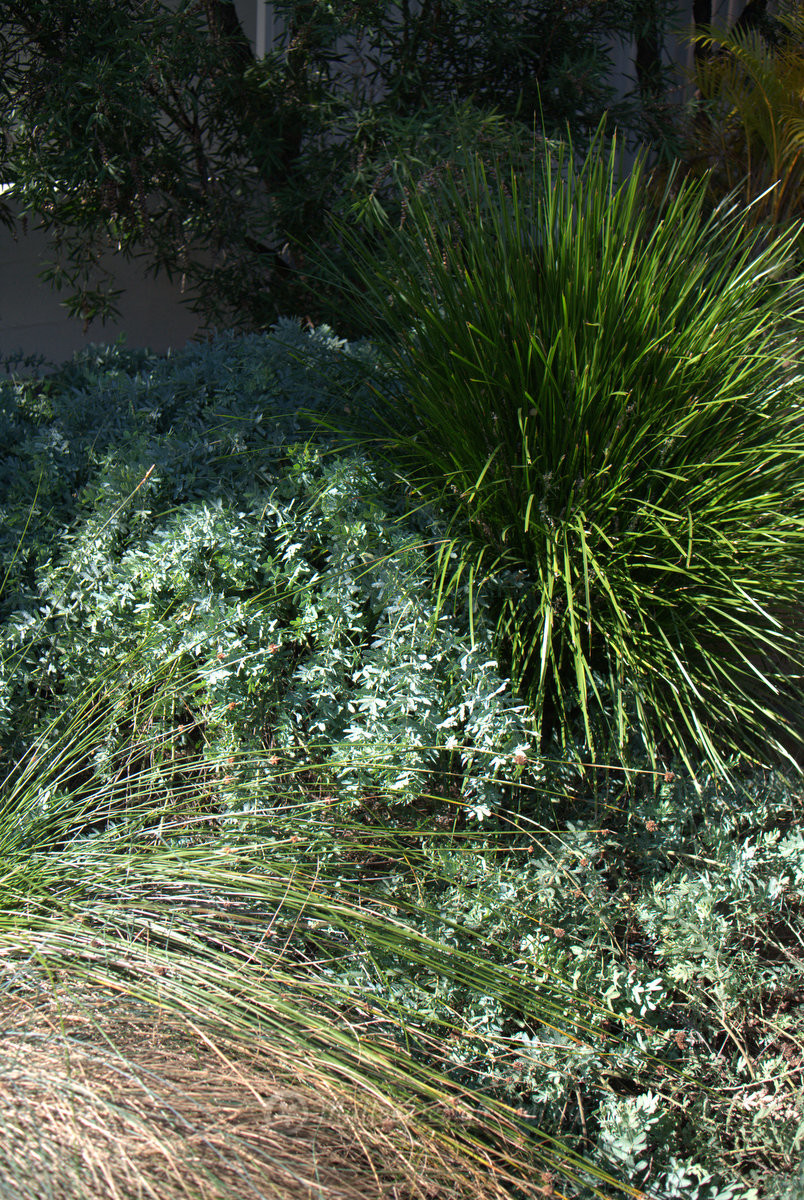 The garden still requires some more shade, ironic considering the new shadows cast on the solar panels 😉 so a small Eucalyptus will be planted to the north west as added shelter for humans and animals alike.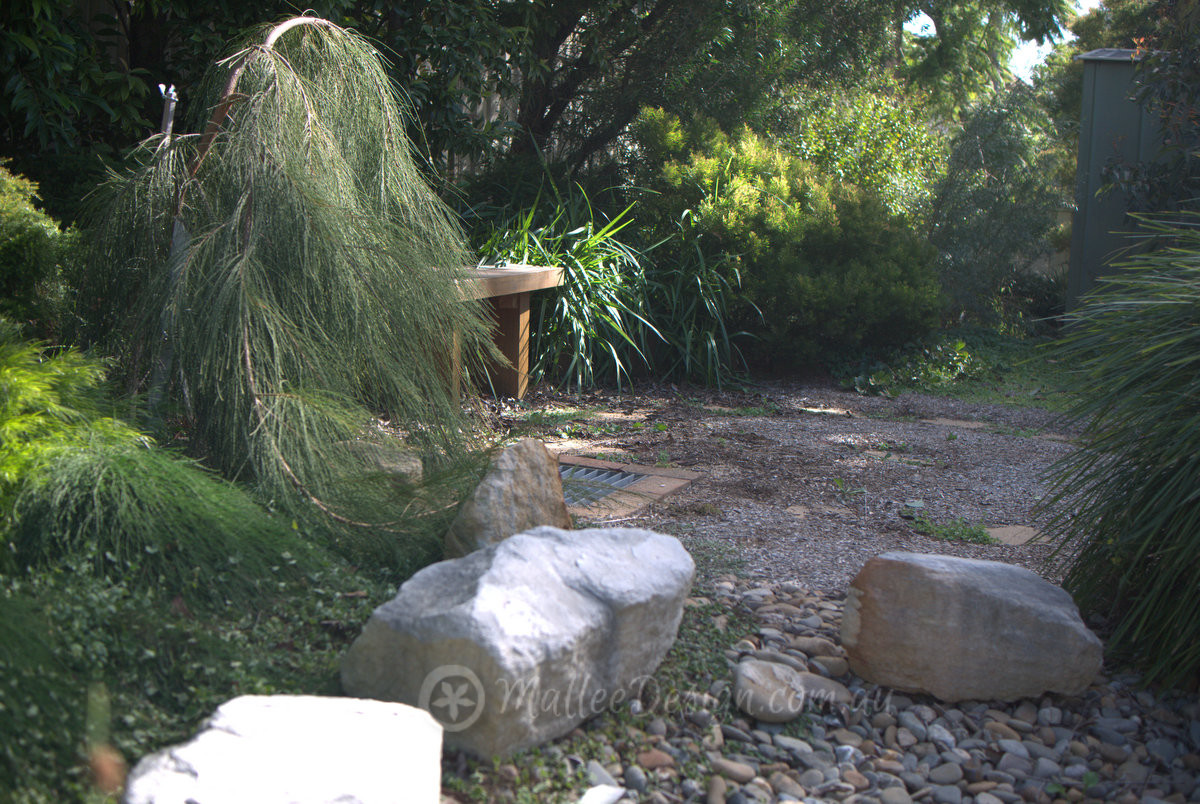 The garden is wonderful habitat for blue tongues and skinks, they love the warm rocks and strappy leaves,  the birds and bees are also abundant in this garden as there is always something in bloom.
I look forward to my next visit.